On August 11th, Annabelle, the infamous haunted doll seen in The Conjuring and the film Annabelle, will be creeping into theaters all over the country with her new film Annabelle: Creation. But before she graces the silver screen in the terrifying new prequel, she'll be taking over Ripley's Believe It or Not! Times Square Odditorium in NYC.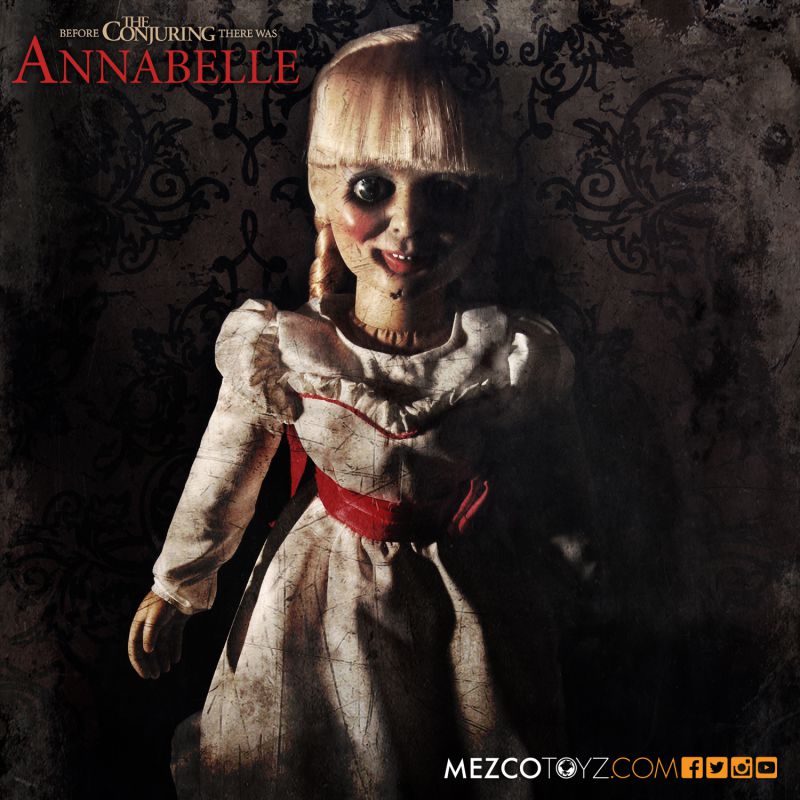 On Friday, August 4th, from 5pm to midnight, 13 of our meticulously crafted Annabelle dolls will haunt Ripley's Believe It or Not! Times Square Odditorium. They'll be hiding among the amazing and bizarre exhibits, watching visitors as they move along the Odditorium. If a visitor is able to find all 13 Annabelles, they'll be entered for a chance to win a variety of prizes including tickets to the Annabelle: Creation premiere and more. Those brave enough to stare evil itself in the face will also have a chance to pose for a photo with the demon who possesses Annabelle.
Visitors can also win one of the thirteen Annabelle Dolls themselves. As they find the dolls hidden throughout the Odditorium, they can post a picture of one with the hashtags #annabelle #annabellecreation, and #Annabelieveitornot. They will then be entered for a chance to win one of the terrifying dolls.
If you'd like an Annabelle doll of your own and won't be able to join us this Friday, you can visit our website here. She'll make the perfect friend to watch to Annabelle: Creation with.
Be sure to watch the official trailer for Annabelle: Creation here!
To learn more about Ripley's Believe It Or Not! Times Square Auditorium you can visit their website here.