Annabelle Invades Ripley's Believe It Or Not! Times Square Odditorium Recap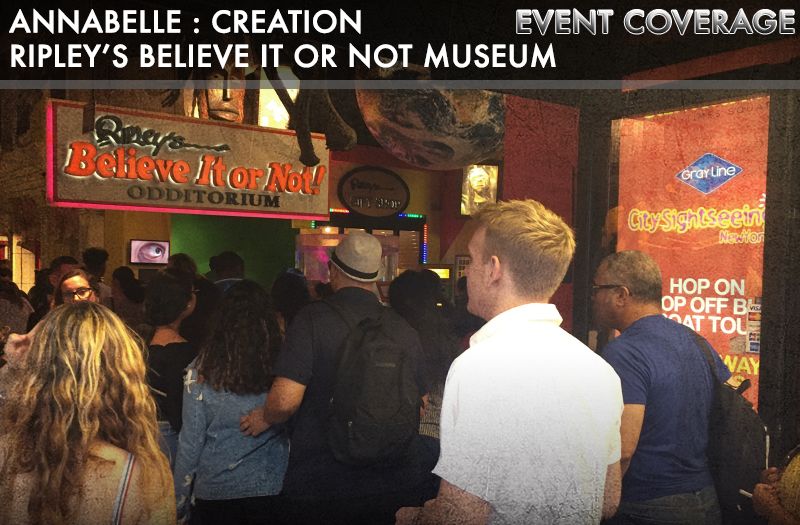 The terror was cranked up Friday at the Ripley's Believe It Or Not! Times Square Odditorium, as visitors searched for 13 Annabelle Dolls hidden among the bizarre oddities. Given a map that showed each exhibit that a doll was hidden in, the searchers had to record the corresponding letter that appeared next to the cleverly hidden dolls. From the Annabelle doll that dangled from the jaws of a hanging crocodile, to the doll that was sitting on top of the 2007 New Years Times Square ball, guests needed a sharp eye to find all 13 Annabelles.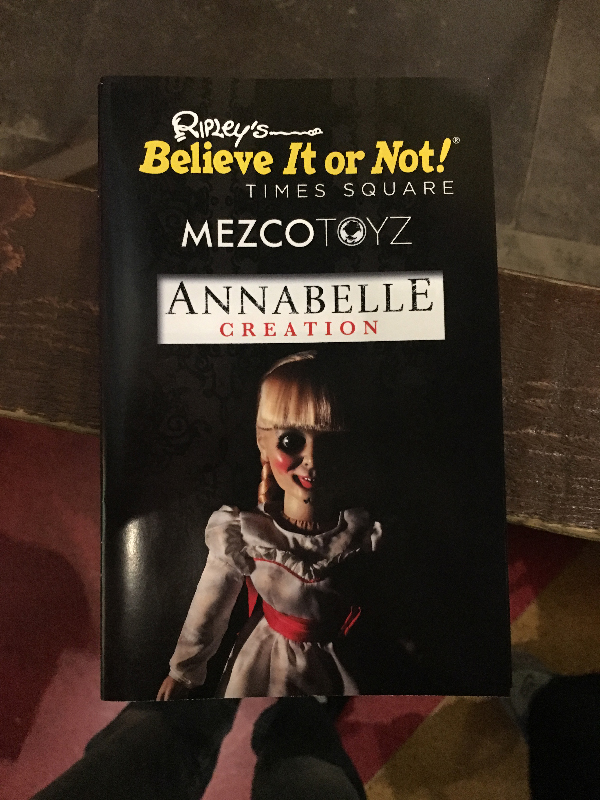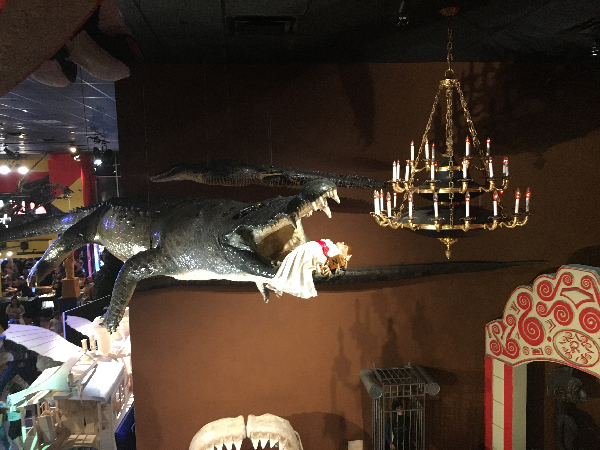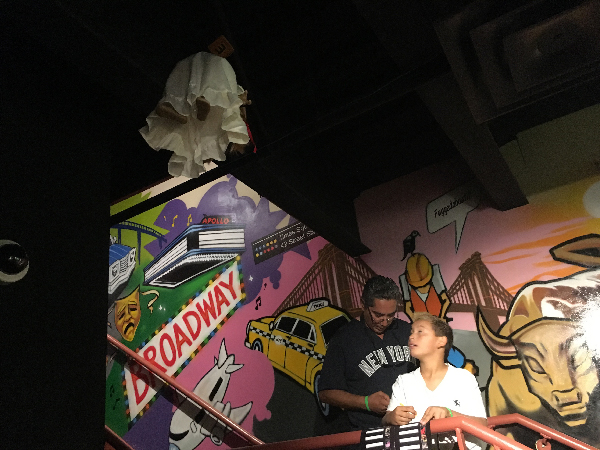 As if that wasn't thrilling enough the demon that possessed the Annabelle doll herself descended upon the Odditorium lobby, rocking in a chair, holding her Annabelle doll, and scaring the wits out of passerbys. Visitors and fans who were brave enough to venture into the Scavenger hunt got to take a picture with the demon herself as well as pick from a large assortment of prizes.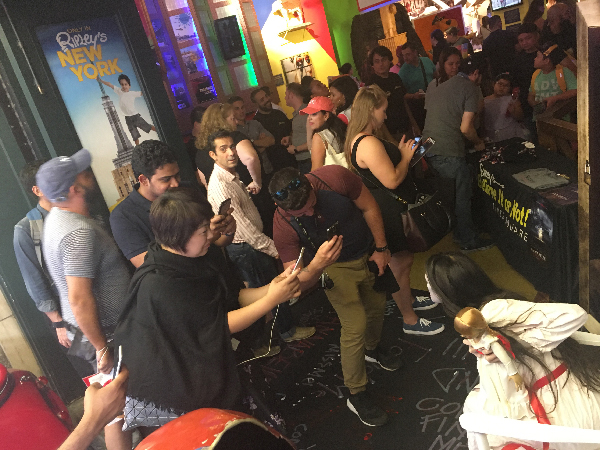 Visitors got to walk away with Mezco Fidget Spinners, Living Dead Dolls lanyards and pins, as well as our 2017 SDCC catalog. They could also pick from a large assortment of Annabelle: Creation merch like t-shirts, hats, phones cases, posters, and more. The thirteen Annabelle dolls hidden throughout out the Odditorium will find new homes with Instagram users, as visitors who posed with the demon and tagged the picture with the hashtag #annabelieveitornot were entered for a chance to win one of the 13 vessels for evil. Best of all some of our best Scavenger hunters will also get a chance to win tickets to the NYC Annabelle: Creation premiere this Thursday.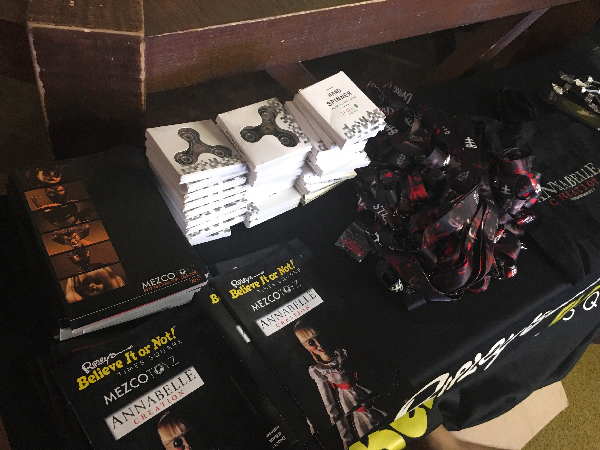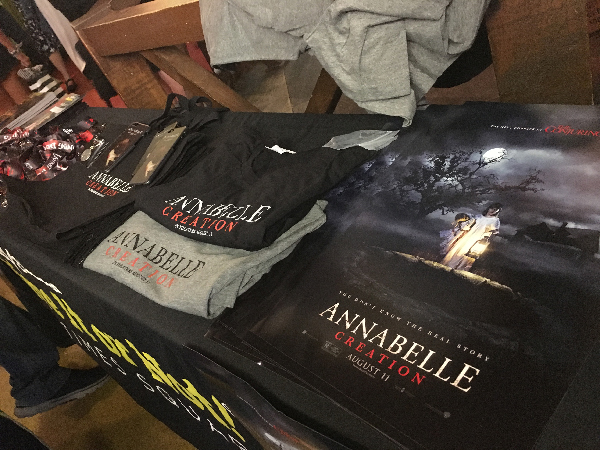 If you want to see more of the creepy madness you can check out the slideshow below. You can also type in the hashtag #annabelieveitornot into Instagram and see some of the brave visitors who made it through.
Big thanks to all the press and visitors who were brave enough to endure the Annabelle Scavenger Hunt!