Atticus Doom: Quick Guide

Atticus Doom has emerged from the Necroverse with some all-new functionality that has not been seen before in a One:12 Collective figure. Read on to learn how to take advantage of all the unique features and accessories that come with the Necromagius Prime!
---
Interchangeable Head Portraits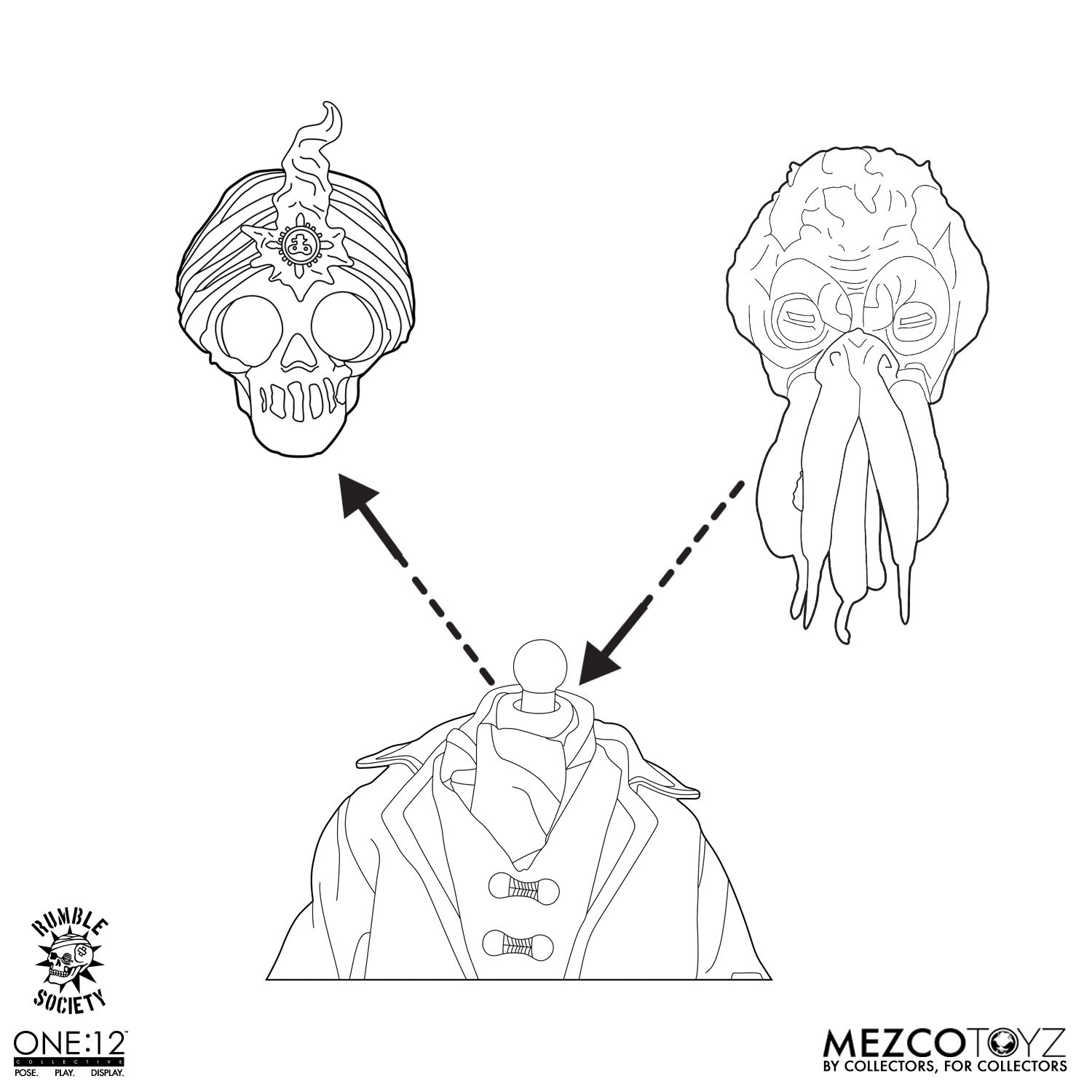 Atticus Doom has two interchangeable heads - his standard skull portrait and a Mantle of Madness portrait. Both securely attach to the peg on his neck.
Removable Eye Flames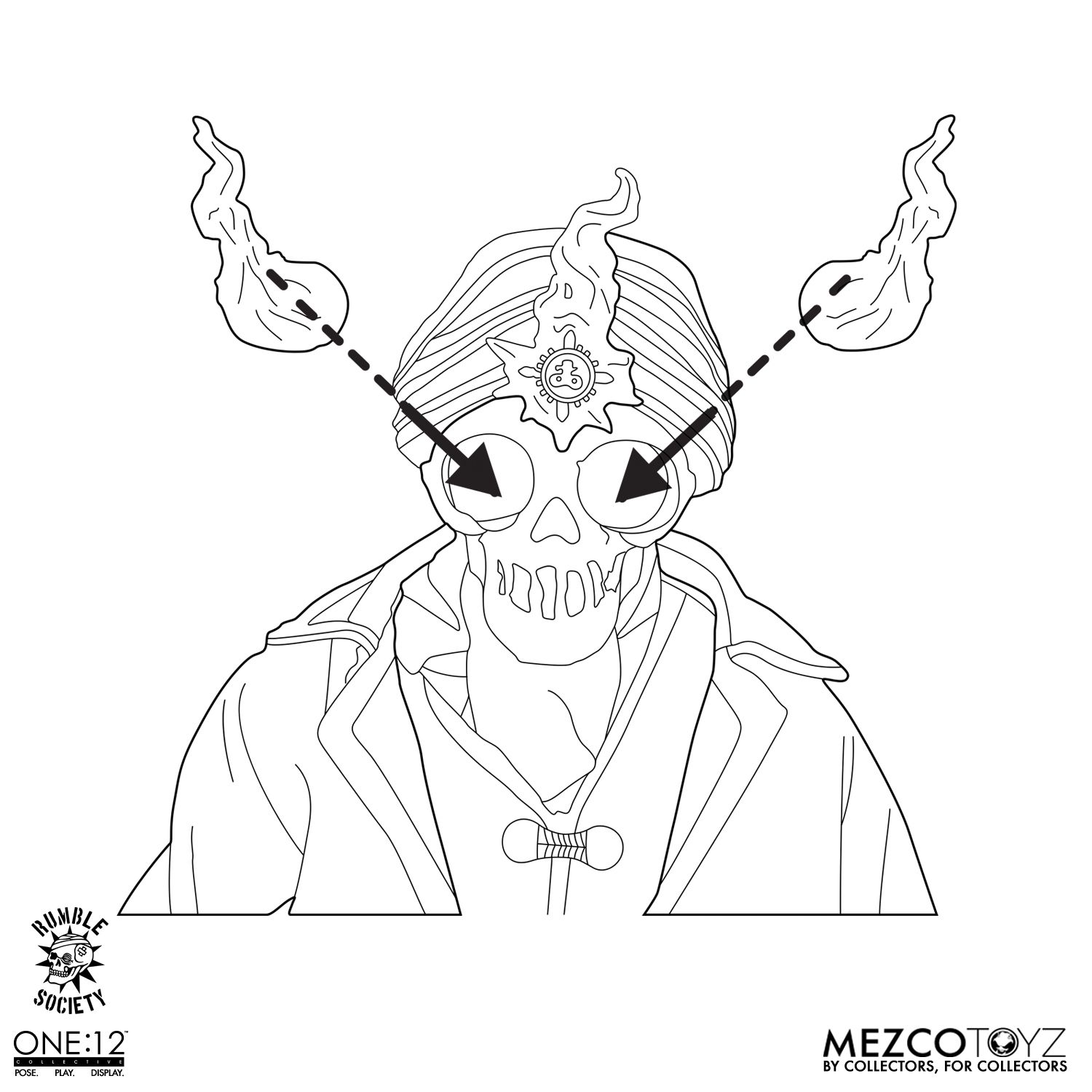 Two Eye Flame FX are included with Atticus Doom and plug into the eye sockets on his standard head. The tail of each flame FX should be facing away from the head, as seen in the picture above.
---
Mystic Mist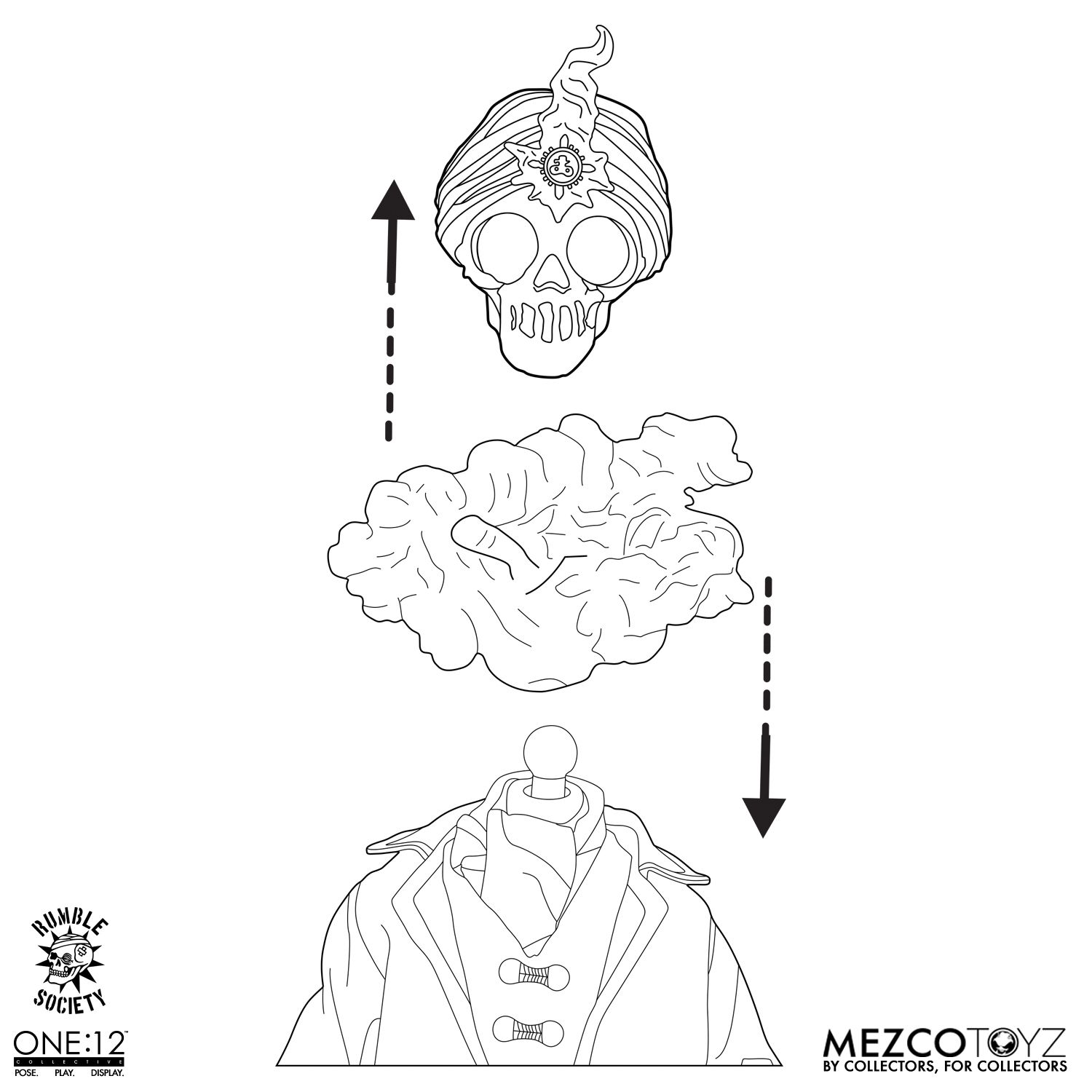 The Mystic Mist rests securely on Atticus' shoulders, held in place by the standard skull portrait. Simply remove the head portrait and place the Mystic Mist through the neck joint, then connect the standard skull portrait on top of the Mystic Mist. If you are having trouble getting the standard skull portrait to connect, you may have the Mystic Mist facing the wrong direction.
The Mystic Mist is only compatible with Atticus' standard skull portrait.
---
The Philosopher's Oculus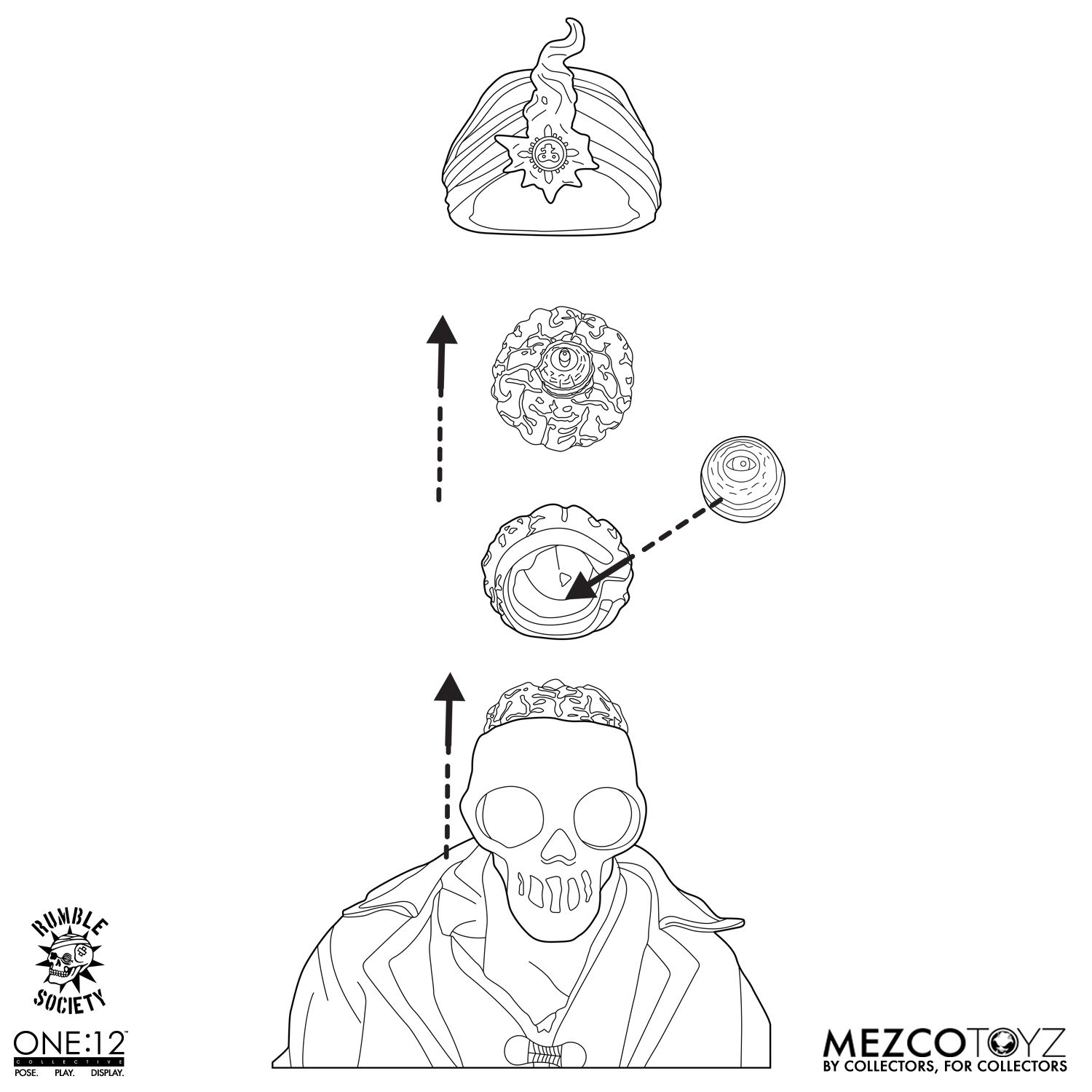 The Philosopher's Oculus can be removed from Atticus Doom's brain. Simply remove the turban on Atticus' standard skull head, then remove the brain. Push up on the underside of the brain to remove the Philosopher's Oculus. Complete these steps in reverse to reassemble.
---
FX Stand & Clip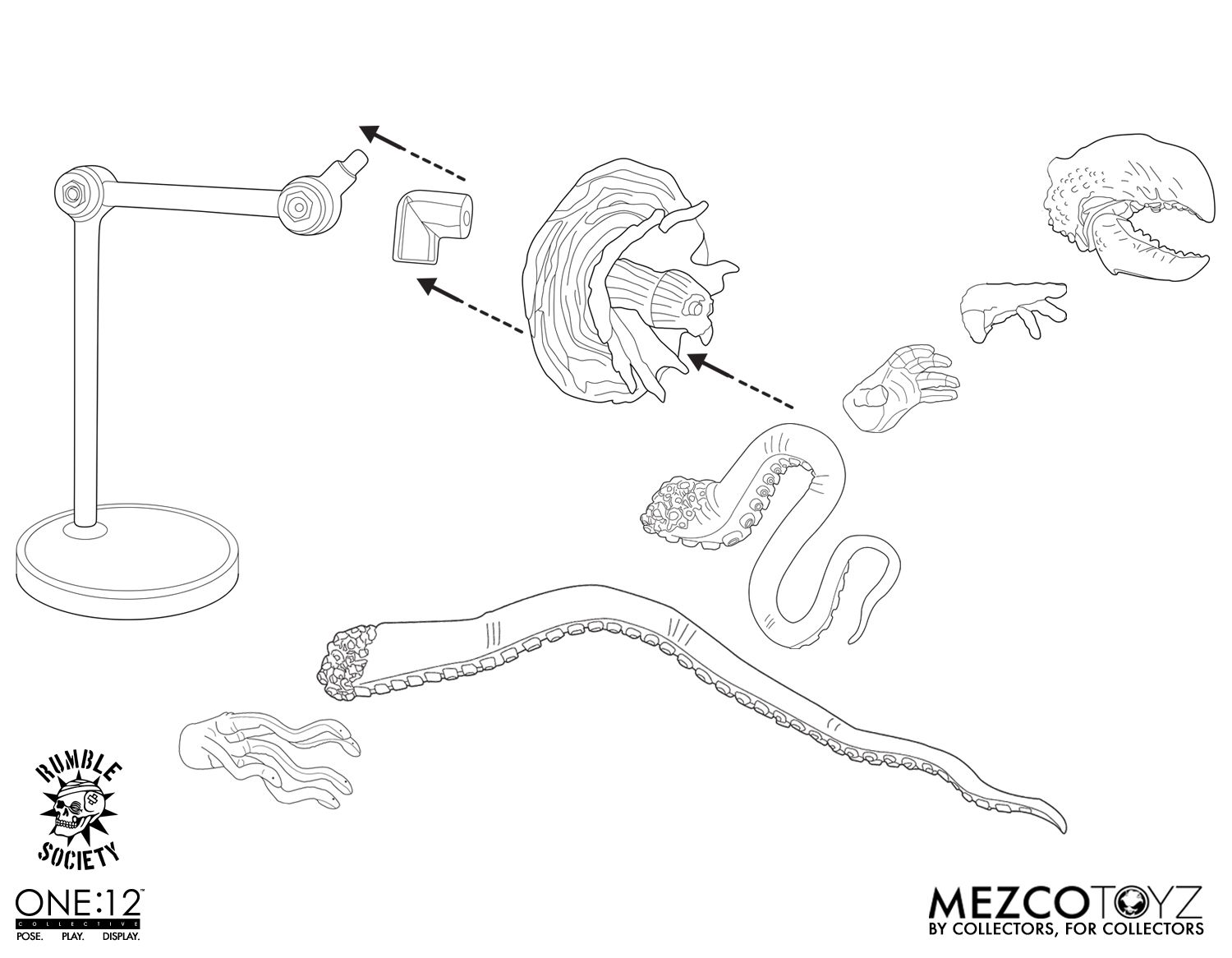 The Portal FX assembles onto the FX stand. All hands, including both Cthulhu Fractions and Nebulous Claw, assemble onto the wrist joint of the Portal FX as seen in the image above.
---
Interchangeable Wrist Attachments and FX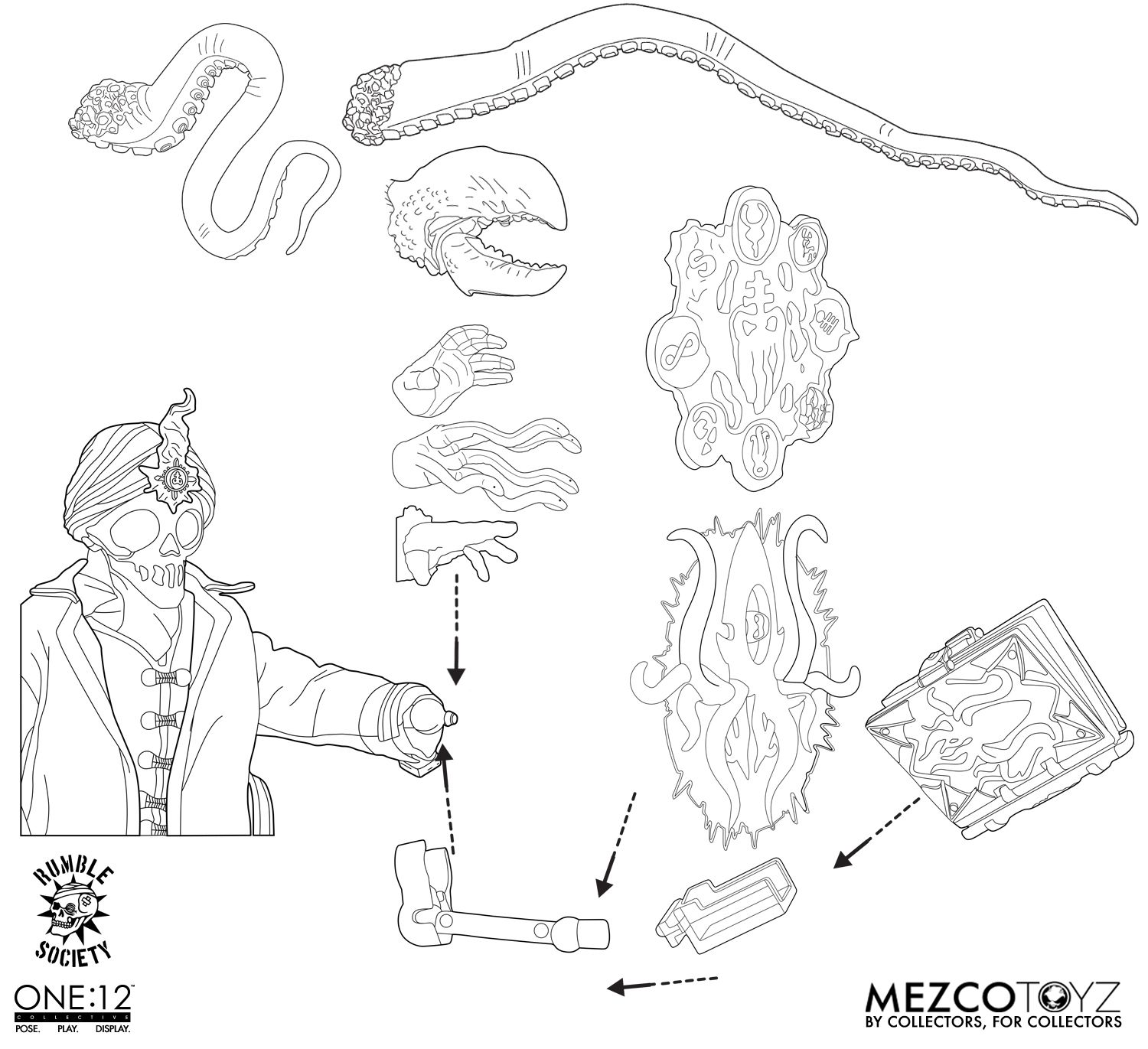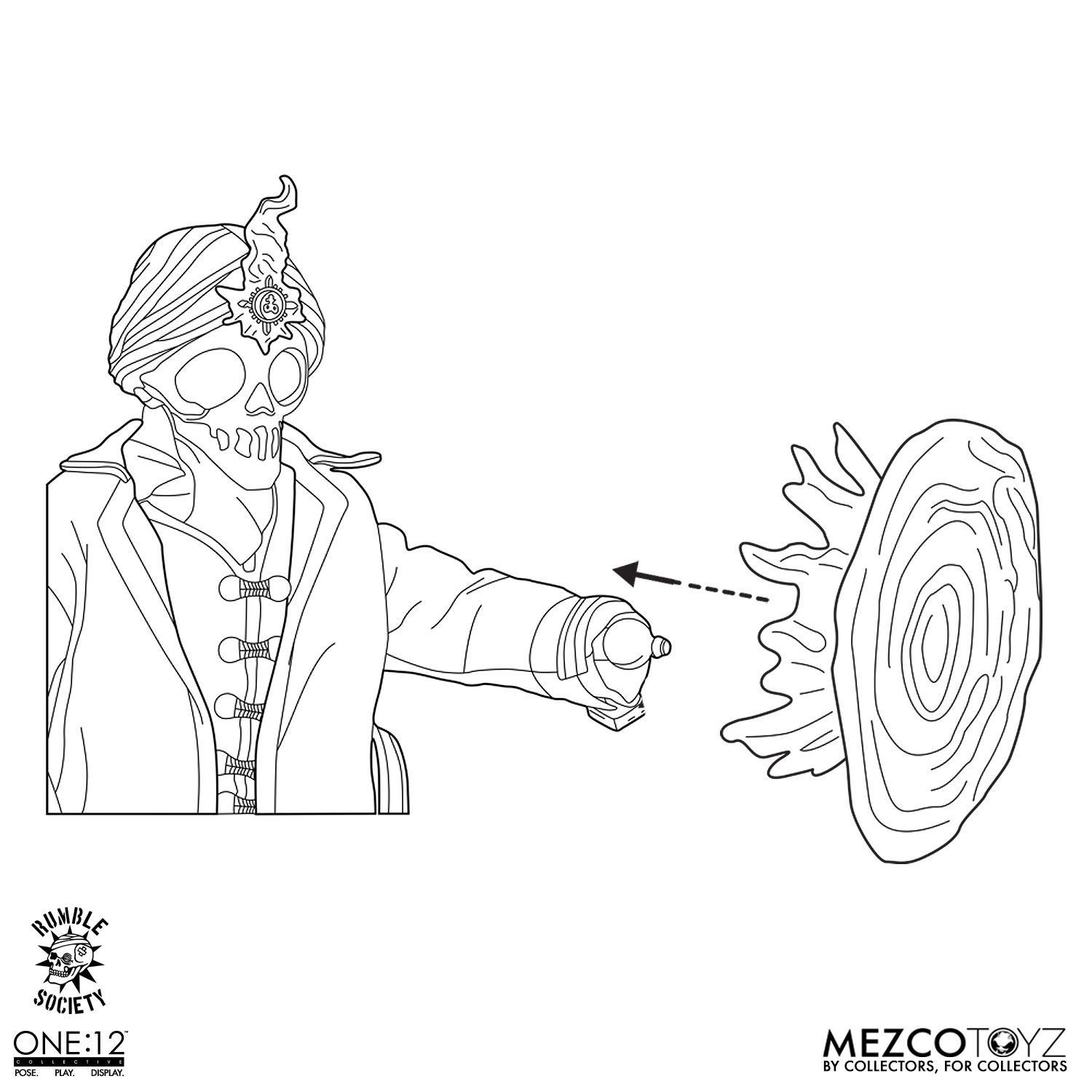 In order to attach the wrist clip onto Atticus, first remove his hand and reattach after the wrist clip is secure. Both Magic Spell FX and one side of the Portal FX can attach to the wrist clip. Grimoires can sit in the included book clip (pictured above) which also attach to the wrist clip.
---
Follow our social channels to keep up with all things Mezco!