Beauty and The Beast: Behind the Scenes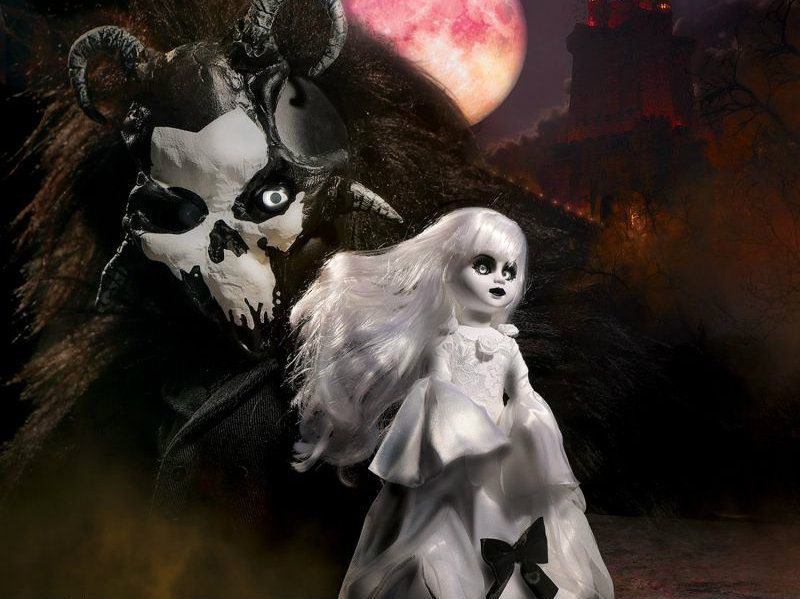 Love, Hate. Black, White. Yin, Yang. Living, Dead. Beauty, Beast. All words that were used in the re-imagining of Living Dead Dolls latest Scary Tales, Beauty & The Beast. With this go around we tried to strip the meaning behind these two dolls down to their simplest forms, opposites. Where as in our previous version of Beauty & the Beast, Beauty was designed to be just that, a thing of gothic beauty, while with Beast we did our own take on a misshapen man, while still dressed elegant with the visage of a horrid creature.
This time, taking the same idea we looked at Beauty & The Beast more conceptually then literally. They were opposites, but attracted to each other. One could not exist without the other. Bathing Beauty in all white giving her the essence of something pure while doing the opposite with the Beast, showering him in solid black from the fur on his head to his black on black clothing. While looking for inspiration for this pair, another opposite with the same color scheme was the yin and yang symbol. We tried to incorporate it into the design element, so a black bow was used at the bottom of Beauty's dress and a white skull face was added to Beast's mask. Both pieces break up the solid sea of color, or lack there of, on each figure as well as standing side by side to create the yin yang symbol.
This unholy union sees the return of the double-sized two pack coffin as well as the glass-like eyes that have become familiar with our Resurrection series. Beauty comes with her red rose as featured in this timeless tale while Beast's mask is not removable, but a permanent death's head visor he also features longer arms with clawed fingers and a hunched back showcasing the monster he is.
Bathed in white a thing of beauty, but even snow has some cruelty.
Shadowed in black a hulking beast, but even in darkness love must feast.