One:12 Collective The Flash – Behind The Scenes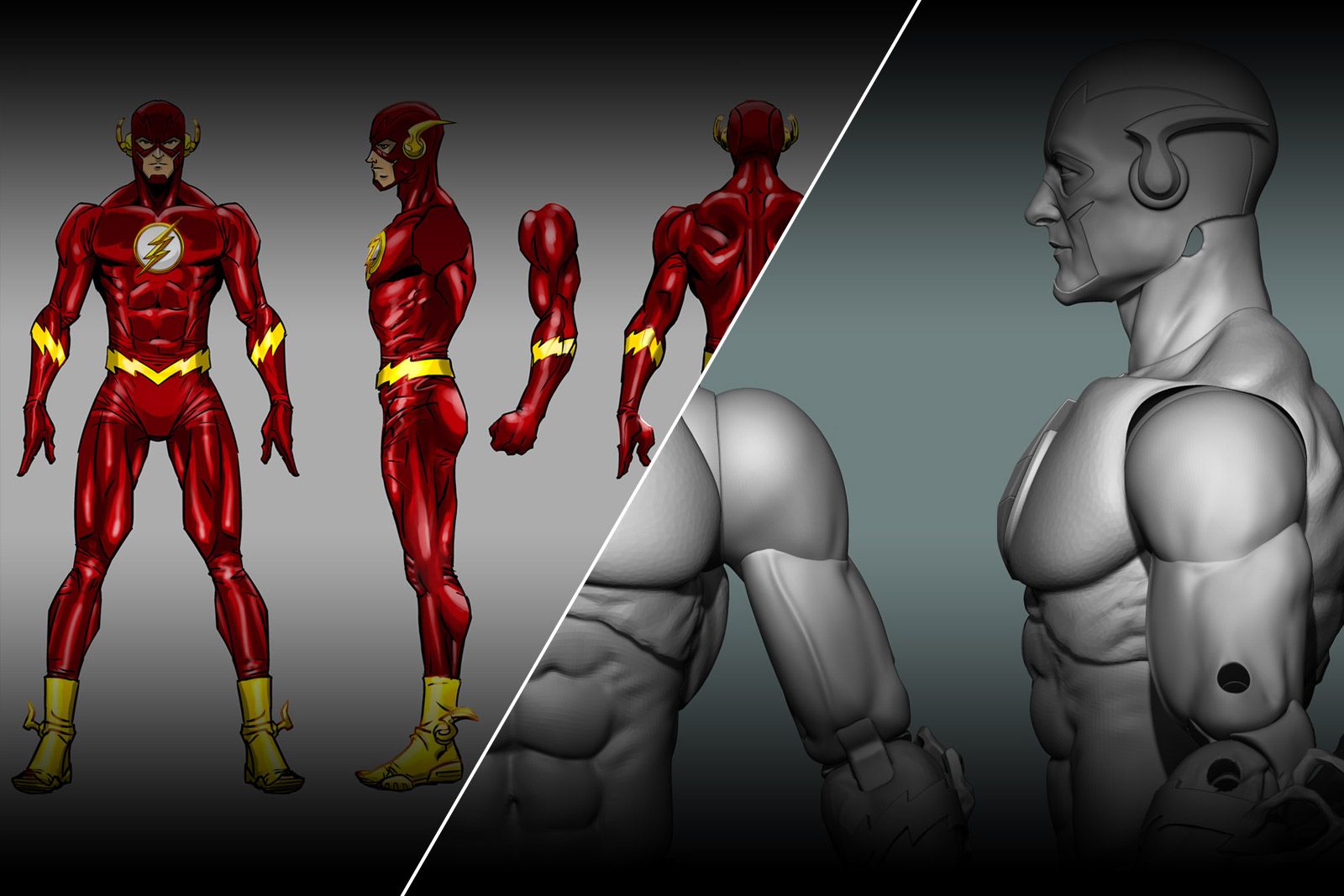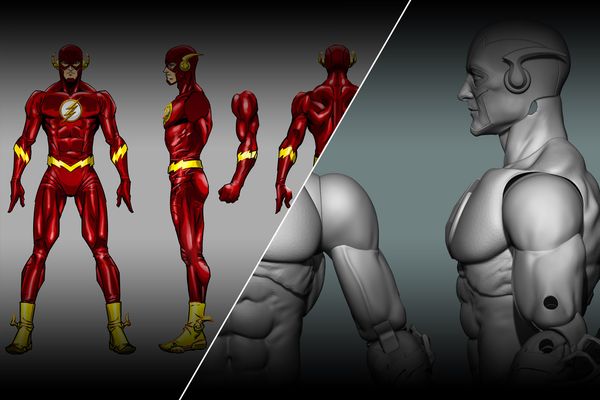 Here is a peek at DC's scarlet speedster, the Flash. What you see here is some of our initial concept art, the digital sculpt work, and a shot from our 2016 One:12 Collective catalog.
One of the things we focused on with the Flash was trying to design his shoes so they made sense for a runner. There's more to reveal on this action figure and we'll bring you up to—ahem—speed on that soon.
Update: You can pre-order The Flash now, here.
~ Mez
Check out other DC Comics characters in our One:12 Collective line!