Customizer's Corner Vol.4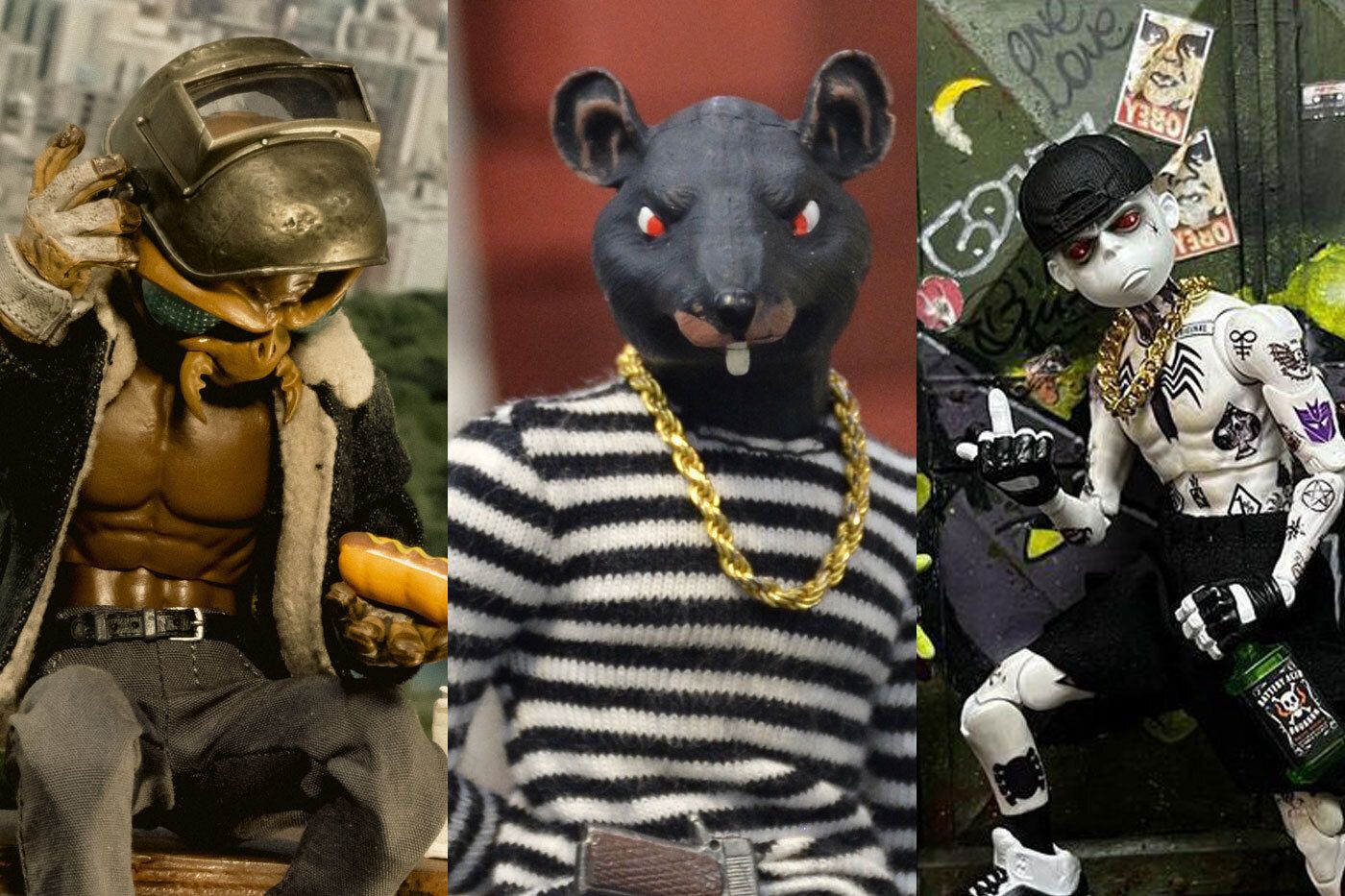 Welcome back to Customizer's Corner -  an intermittent highlight of the creativity and originality of the collectible community!
"Stand clear of closing doors, please."
In this edition, your favorite Rumblers are taking on the streets of New York City! From back alleys full of Hoodlumz to scaffolding above Central Park, no corner of NYC is safe from these Rumblers!
Scroll on and do some urban exploring with Mike, Chuck & Gabriel. Oh, and mind the smell. Summertime in NYC ain't easy on the nose...
---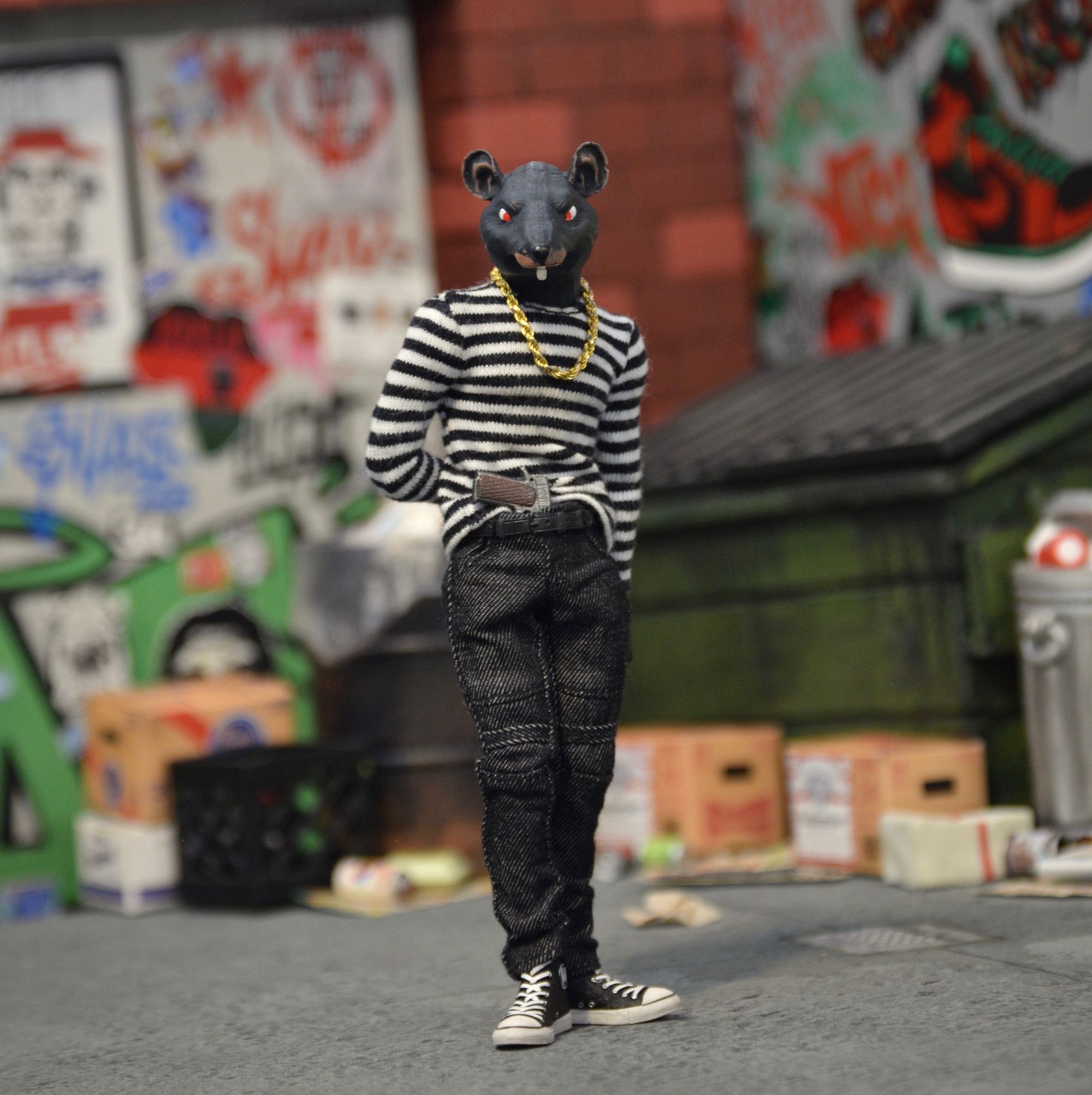 Name: Mike (@punker_mike)
Location: California, US
Inspiration: I pull alot of inspiration from music. Sometimes I can hear a verse or feel the beat and a story vividly plays in my head. The song that inspired this custom kitbash figure and photo shoot is "Stik 'n' Muve" from ONYX.
---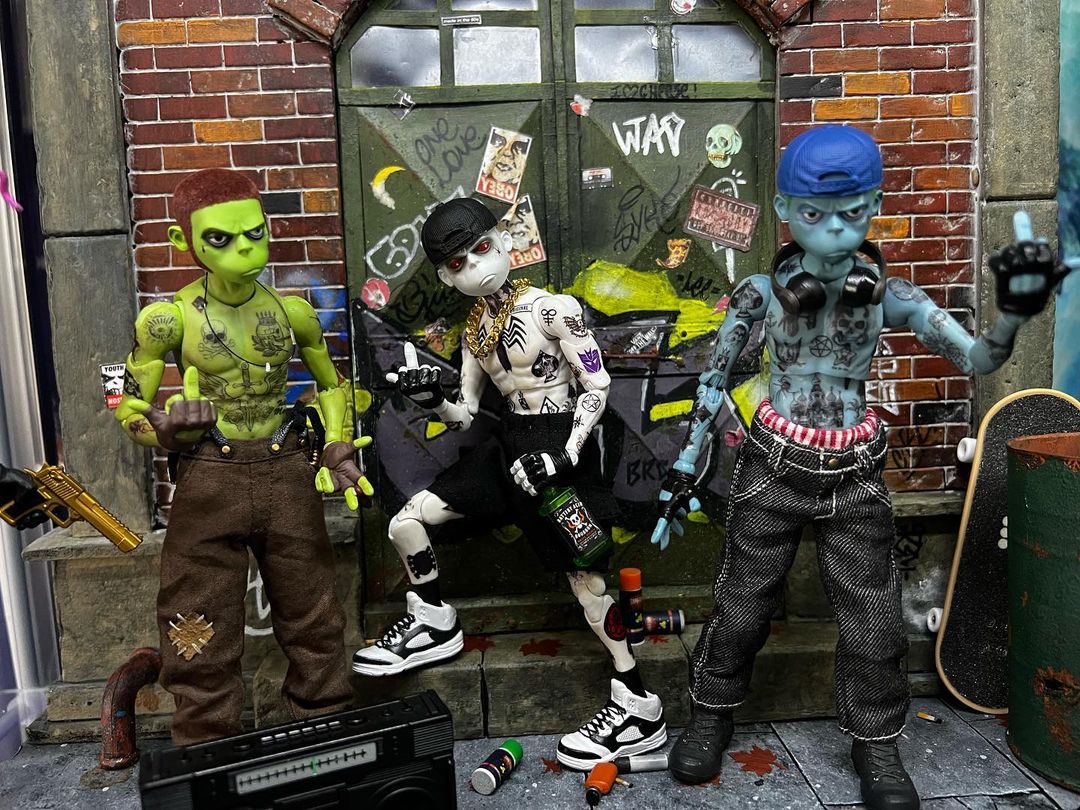 Name: Chuck (@chuckgentilejr)
Location: Massachusetts, US
Inspiration: I love Vapor. Love the street vibe. Tattoos are a part of that life. So once I tatted Vapor. Burner and Vaporoni were a no brainer. Such a fun verairile figure. Looking forward to more of the crew being released.
---
Name: Gabriel (@gbalda)
Location: New York, US
Inspiration: I have always been captivated by the iconic photograph "Lunch atop a Skyscraper" (1932), believed to be the work of Lewis Hine, although no official attribution exists. Inspired by this image, I endeavored to recreate a similar scene in my living room crafting an old beam and a pulley, suspending them with wires to evoke a sense of height and thrill, though nowhere near the original 850 feet. I set a digirama (digital diorama) of Central Park as a backdrop on my TV. After dressing up Gomez and providing a custom metzit with its own hammer, I felt something was missing – breakfast! Since America runs on Dunkin, why not fly with it too? That day, I learned how to properly fold Dunkin's paper bags, completing the scene.
---
Want to be featured? Be sure to tag us in your best Mezco photos on Twitter, Instagram, and Facebook.