Customizer's Corner Vol. 5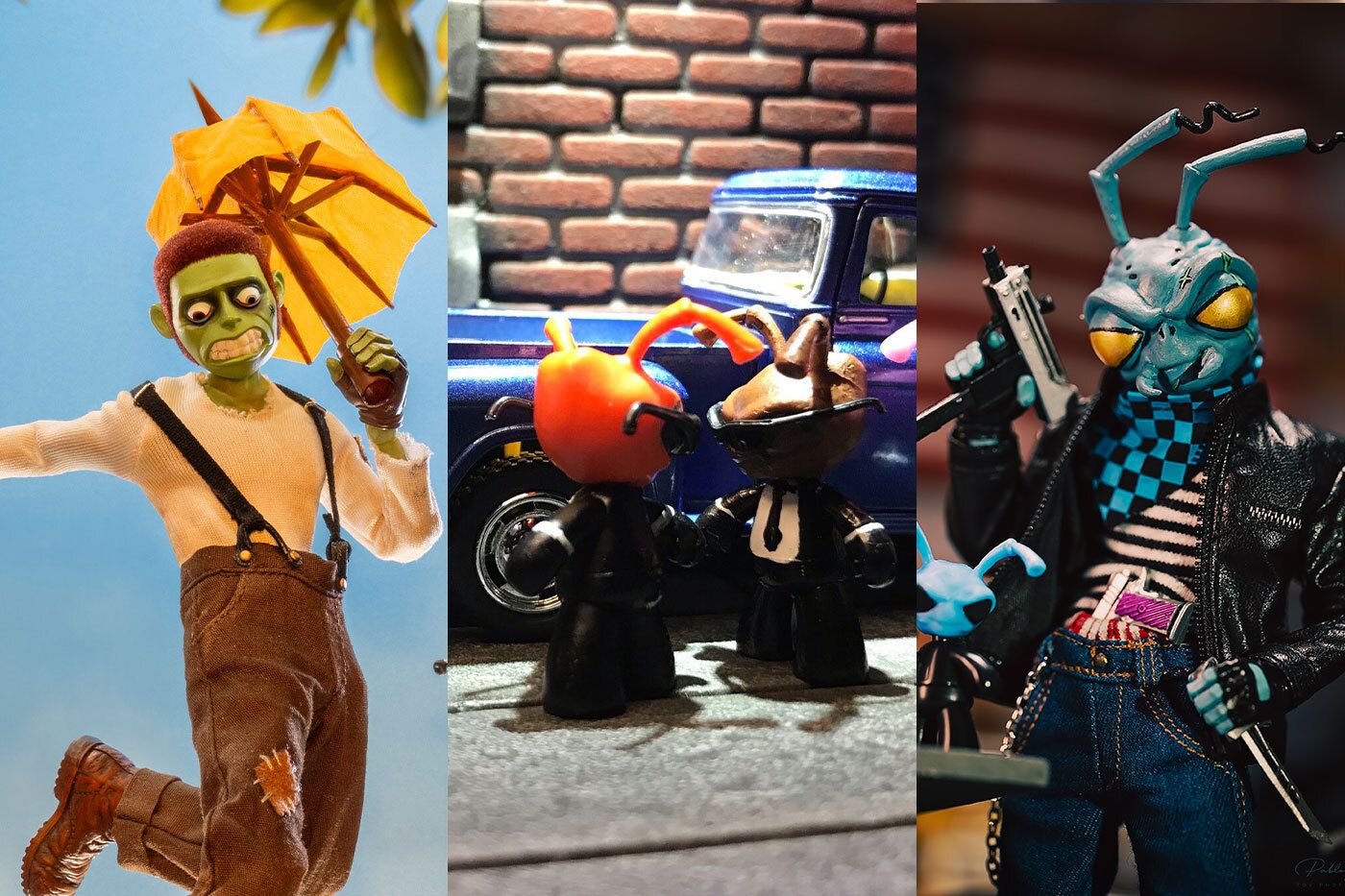 Welcome back to Customizer's Corner - an intermittent highlight of the creativity and originality of the collectible community!
This week's Customizer's Corner is a little bit of a big deal! In this edition, your cherished tiny Mez-itz embark on some gargantuan journeys. From spending time with Gomez, mastering tightrope walking, to even planning a daring bank heist, they're up to all sorts of thrilling adventures! Mez-itz need love too!
Scroll on and enjoy the ride with Pablo, Gabriel & Bernardo 🎉
---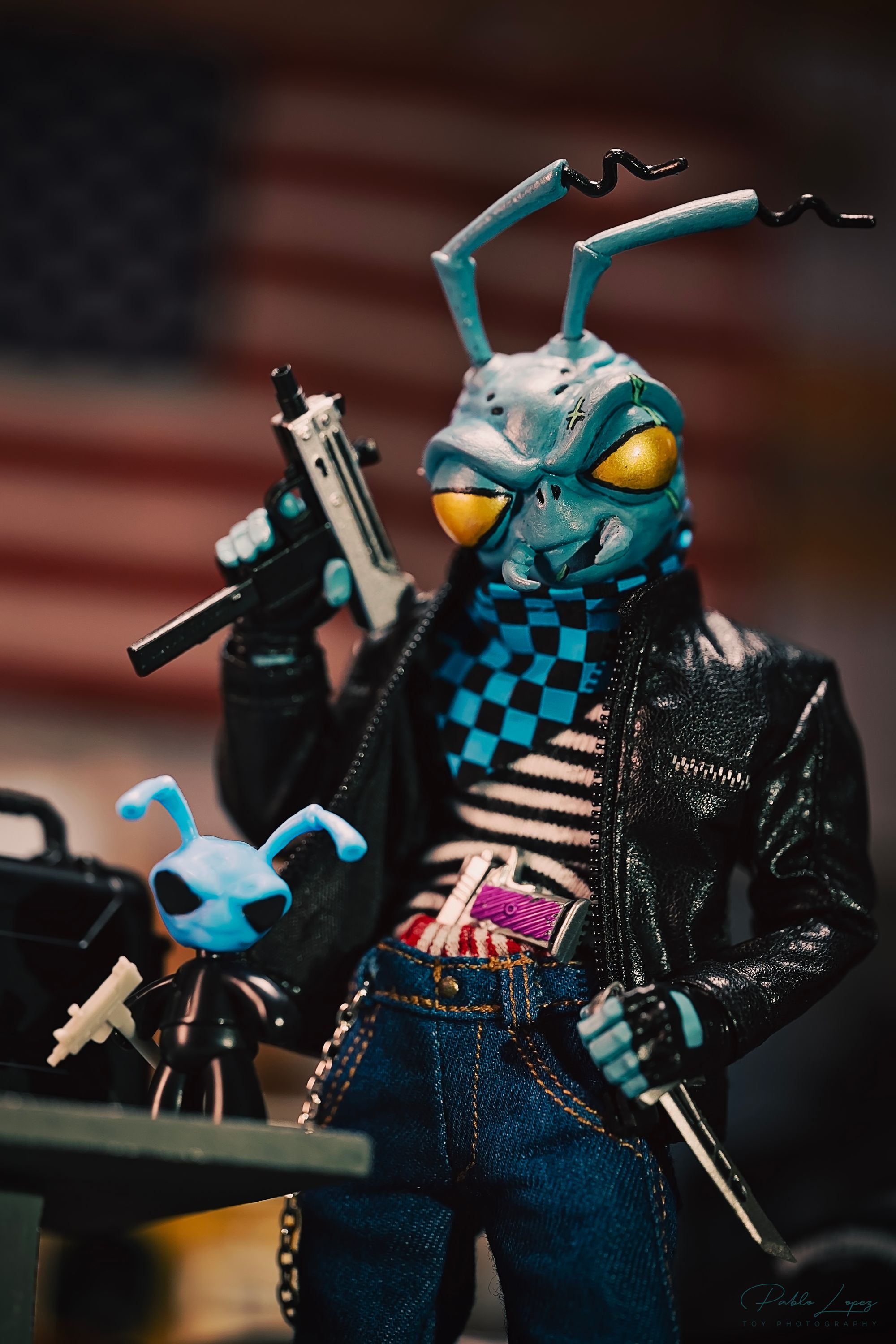 Name: Pablo (@pl_toybox_photography)
Location: Texas, US
Inspiration: I was inspired to take this photo by the surprise reveal posted on Saturday for Rumble Con 2023, the Gomez Biker set. I like the idea of Rumble Society characters being a part of a Motorcycle club/gang. The custom-painted head of Gomez was done by my friend @redeemercustom, I had requested for him to paint it to match the Vapor body because I love the smaller body and wanted a shorter Gomez Character which I named Azure, which means Blue. The shirt used is from the PSCC gig from hell set and the bandana, the jacket is from Cuzin Eddi, and weapons from the Joker deluxe edition and Hawk P-40 added a chain to finish the look.
---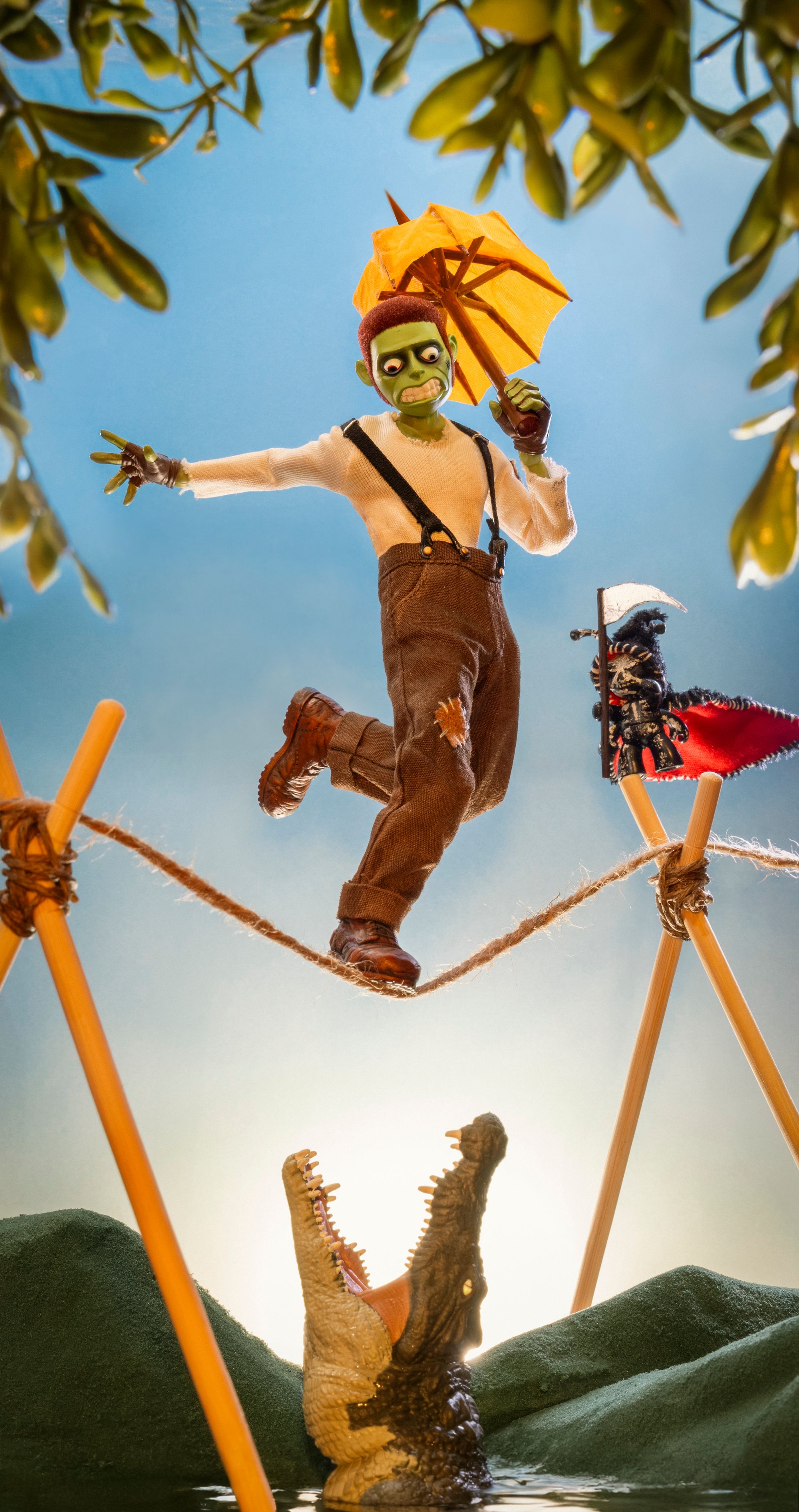 Name: Gabriel (@gbalda)
Location: New York, US
Inspiration: The Haunted Mansion is my favorite Disney attraction. Stepping inside, you're instantly in an octagonal gallery with four eerie "guests." One, a seemingly safe young lady with a parasol. As the door closes behind you, the illusion shatters, revealing her tightrope act over an alligator's jaws. Inspired by the scene, I recreated it with our sketchy friend, Jackie. I made a skeleton parasol from chopsticks, toothpicks, and a pen reservoir, added orange petals, and built a tightrope over a bowl of water. With a blue background, some lighting, Fiona the alligator, and a custom petite grim reaper mez-itz in an improvised black robe, it came to life.
---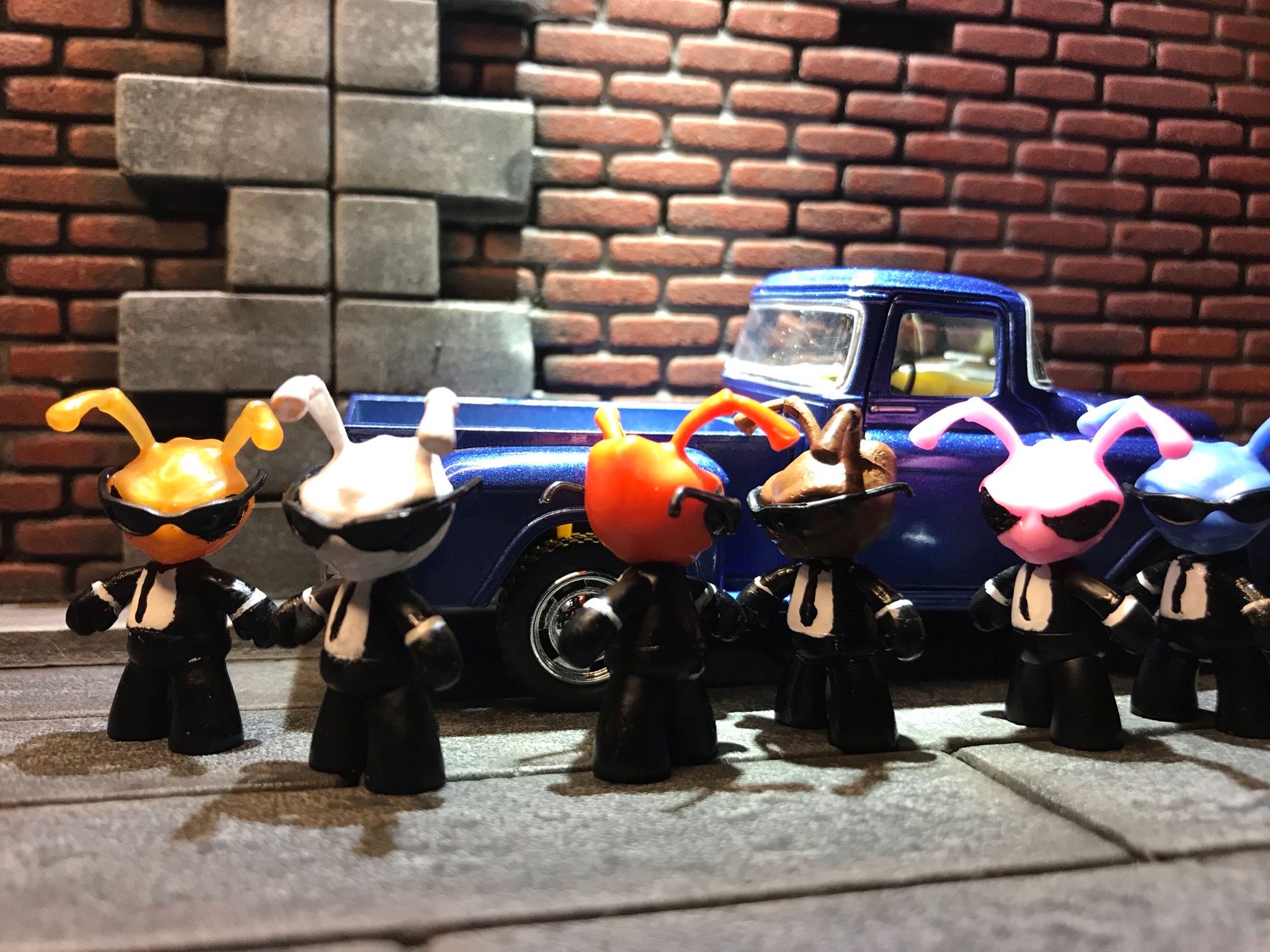 Name: Bernardo (@merdots)
Location: Illinois, US
Inspiration: Quentin Tarantino's reservoir dogs intro of the cast walking out in slow motion. to DJ K-Billy's super sounds of the '70s. while the song " Little Green Bag" by George Baker. and noticed Mez was giving out colored grubs just missing Mr. White & Mr. Brown. so all I had to do was paint two grubs and black and white suits. and found a perfect-scale pickup truck that resembles the one at the beginning of the scene.
---
Want to be featured? Be sure to tag us in your best Mezco photos on Twitter, Instagram, and Facebook.