Decoder Ring Tutorial

If you are here, it's because you're the proud owner of a Gomez Issued Top Secret Decoder Ring.
You're likely wondering what powers your ring holds and how you can use it. You will be receiving various codes throughout the year that will unlock some really awesome bonuses, if deciphered correctly.
In order to gain access, you'll first have to activate your ring by clicking here and entering your email address. As long as you have a fulfilled order for the One:12 Collective Gomez: The Roach with the Golden Head, your ring will be instantly activated after entering your email address.
You'll then have the opportunity to decrypt messages from Agent Gomez. Keep on reading for a quick and simple how-to.
You'll notice that your ring consists of 26 numbers and letters. It should look like this: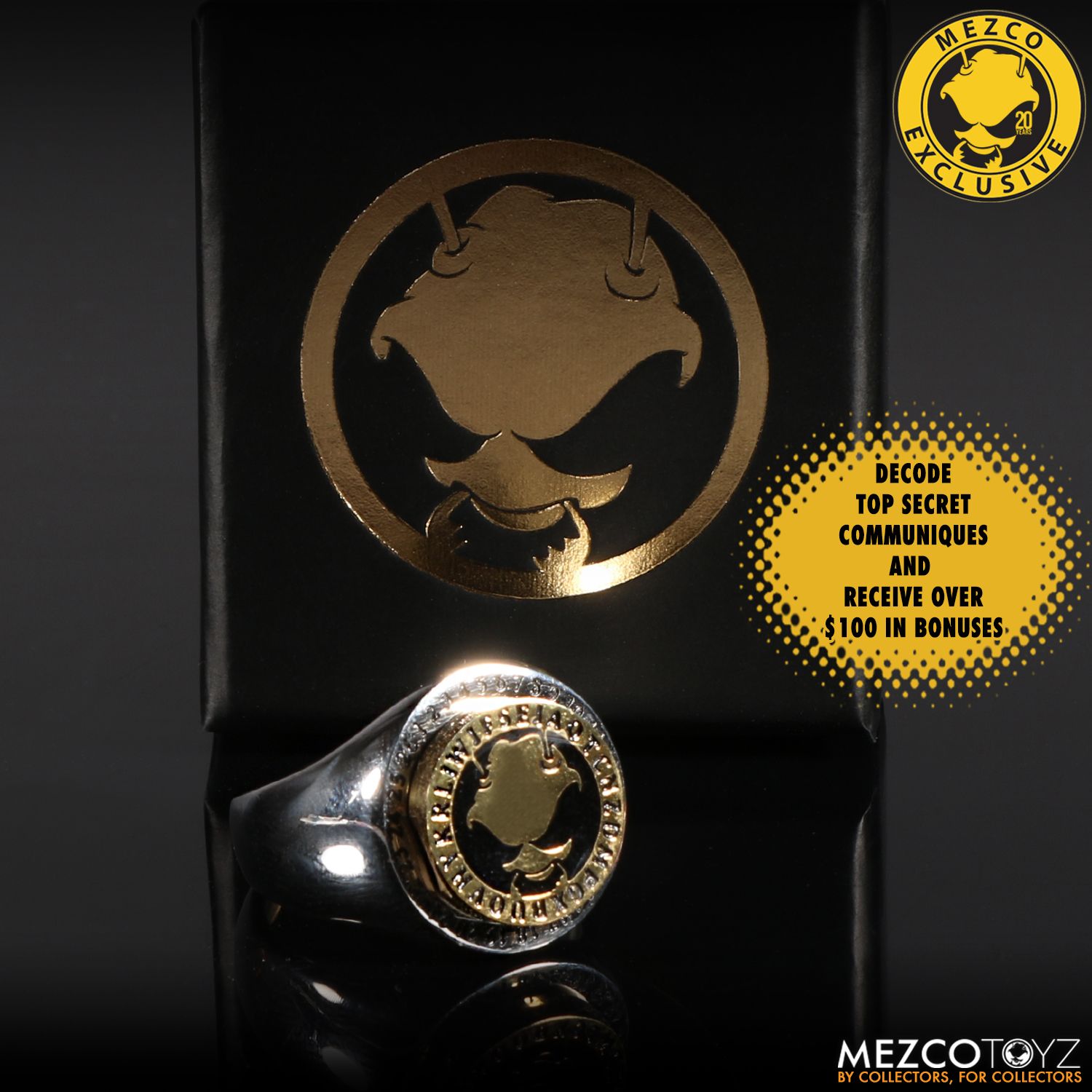 Let's do a trial message by decoding the this word: M-20 // 22-25-20-13-18 .  First, rotate the ring so it is set to the key code in bold - in this case, M-20.
From there, you will be able to easily decode the remainder of the message. Always make sure that the ring aligns with the key code!
If you spelled GOMEZ, nice work! If not, go ahead and try again. Remember, you must decode the correct message to gain access to the latest bonus. After you give it a few attempts, you'll get the hang of it.
In the meantime, keep an eye out on the email linked to your Mezco account if you purchased a Decoder Ring bundle. Trust us, you won't want to miss out on what's to come!