Entertainment Earth Exclusive! Friday The 13th MDS Stylized Jason Voorhees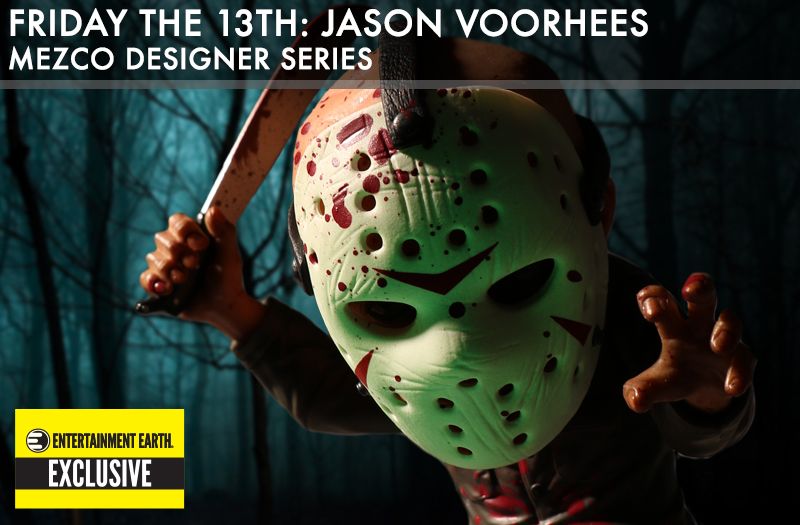 Mezco's Friday the 13th Jason Voorhees is a terrifying sight to witness on a campground, but add in blood-splattered deco and a glow-in-the-dark mask and now you've got trouble you can spot from a distance in the dead of night.
At 6" tall and with 10 points of articulation, blood splattered ax, machete, alternate hand, and a glow-in-the-dark hockey mask, this figure is a must-get addition for any Friday the 13th fan. Behind the mask is a Friday the 13th Part 3 inspired scarred and disfigured face, sure to terrify innocent campers everywhere.
The Exclusive Friday the 13th Bloody Jason Voorhees Glow-in-the-Dark Stylized Action figure is only available through Entertainment Earth.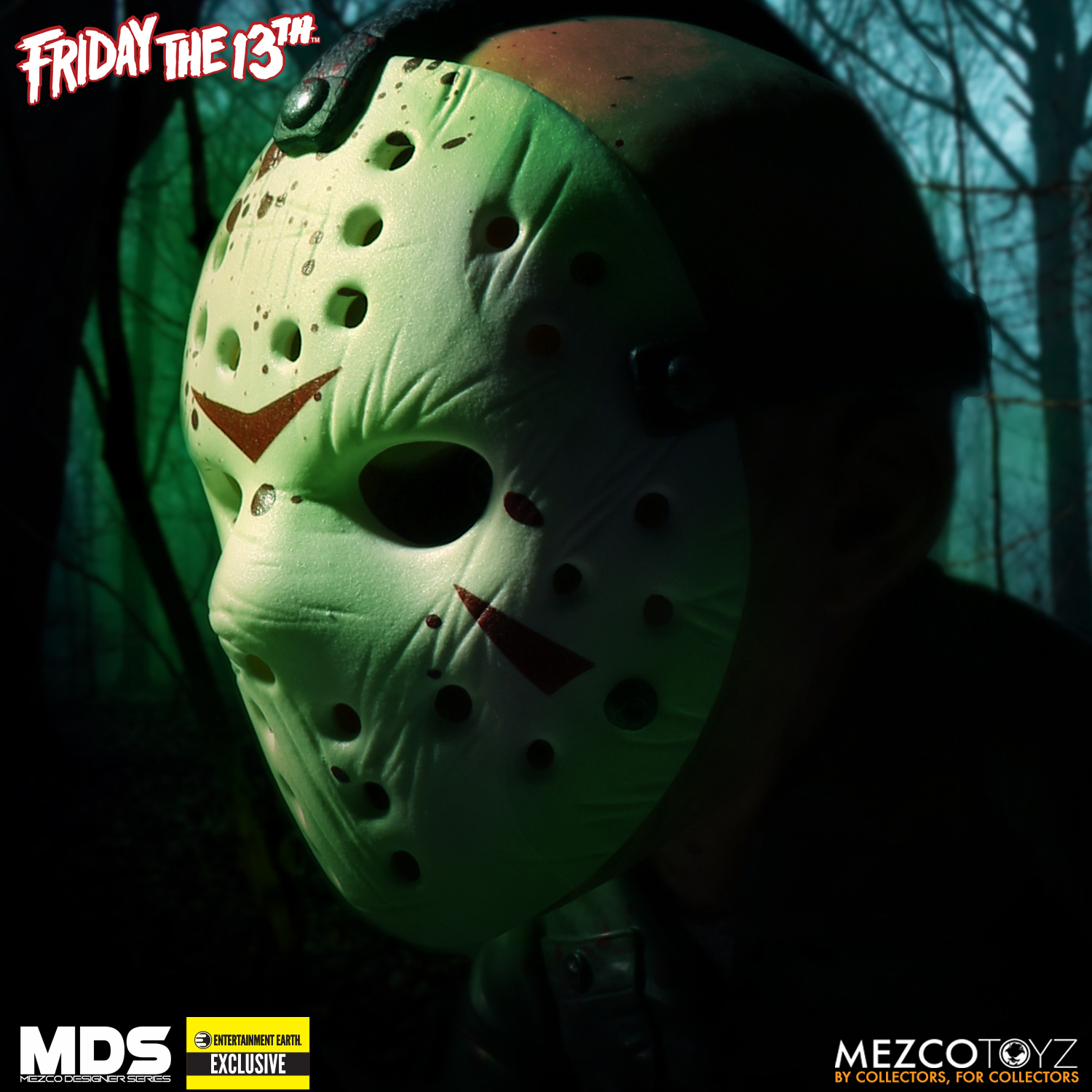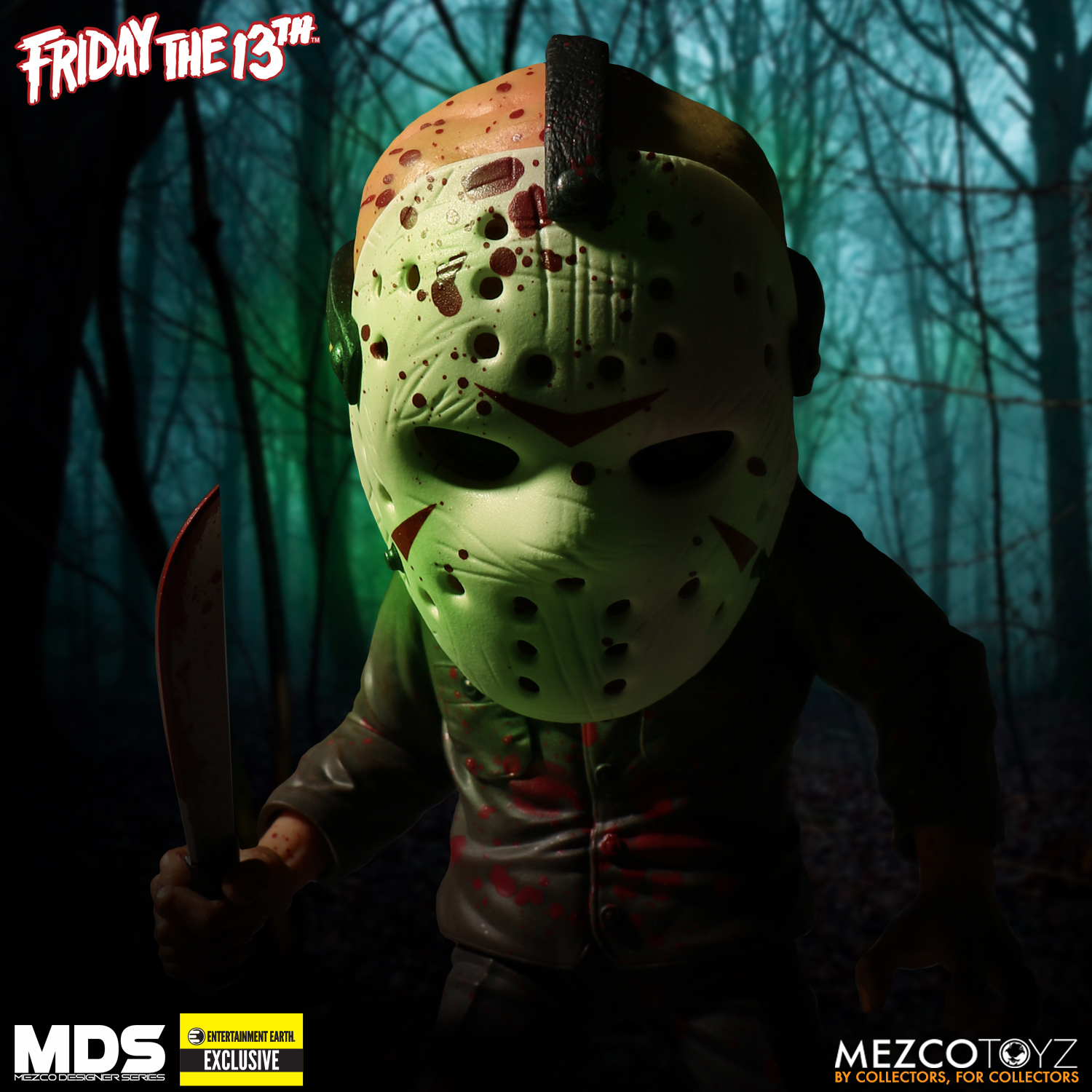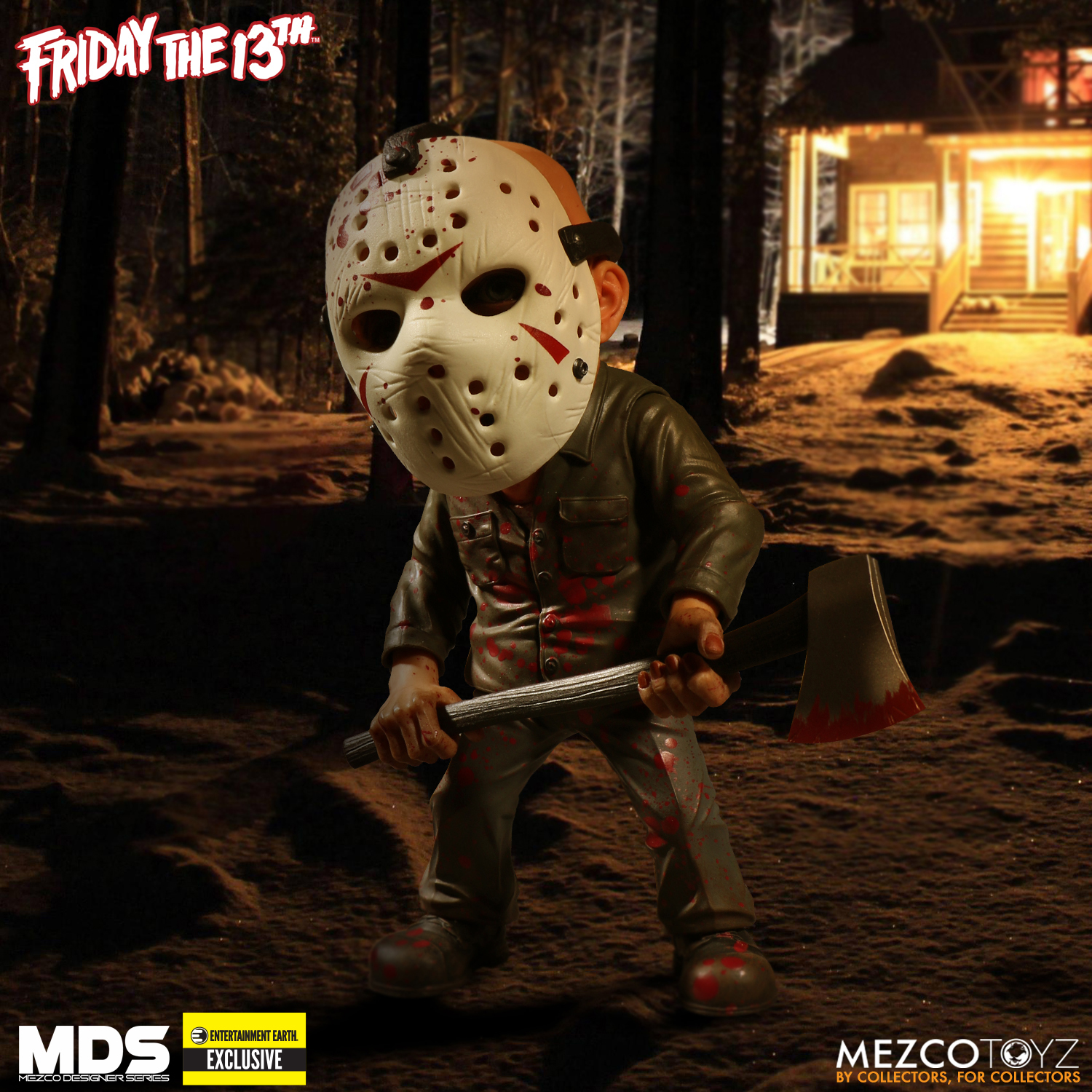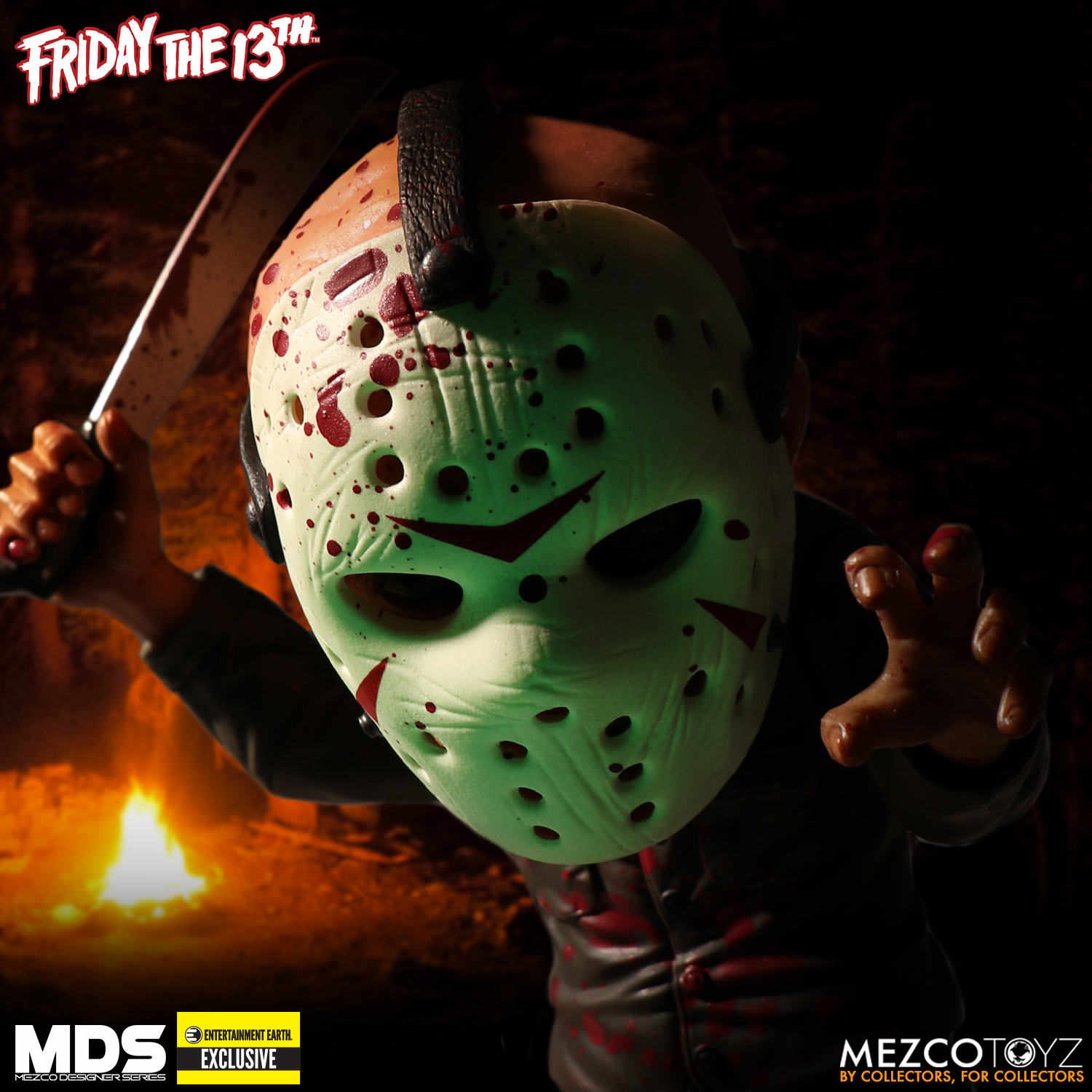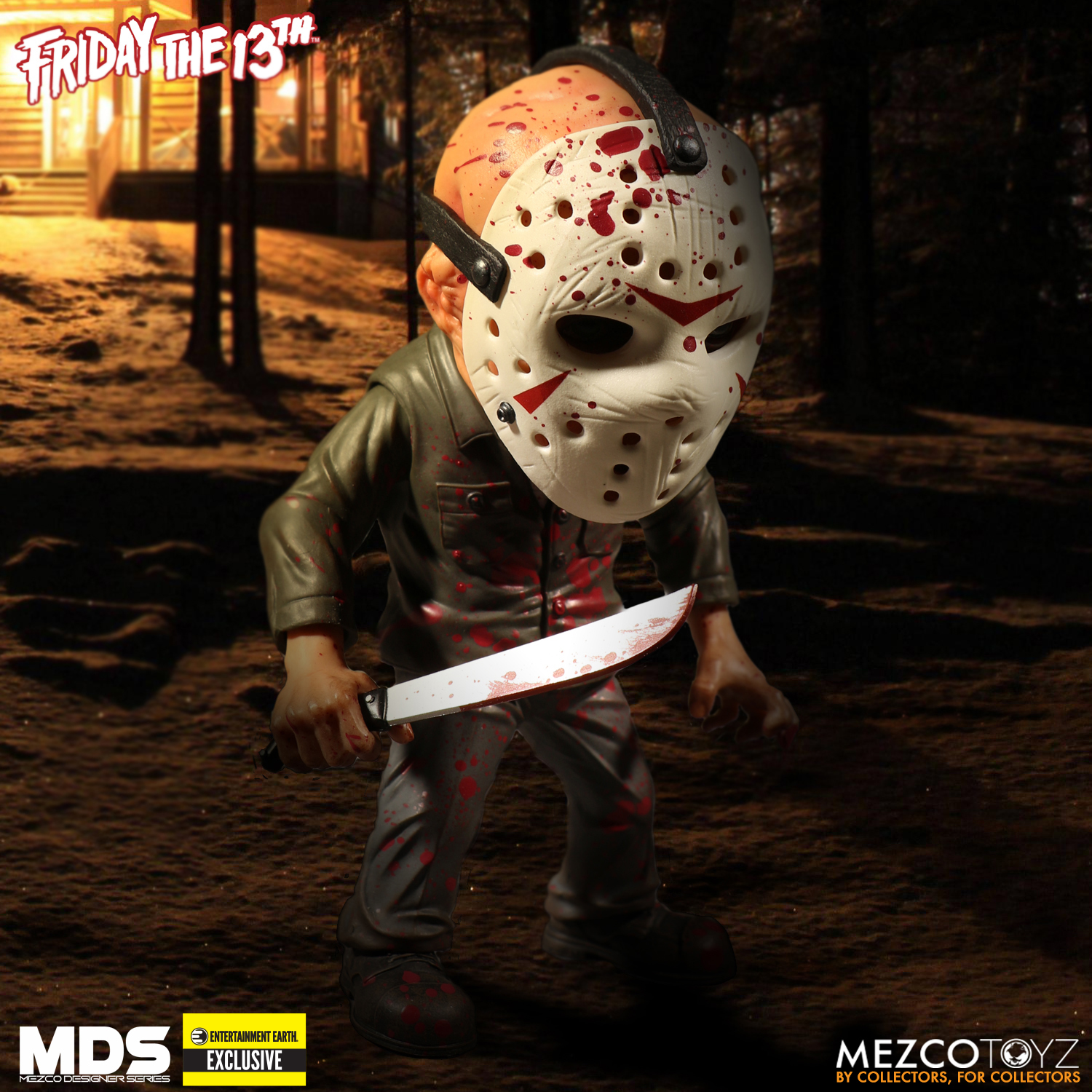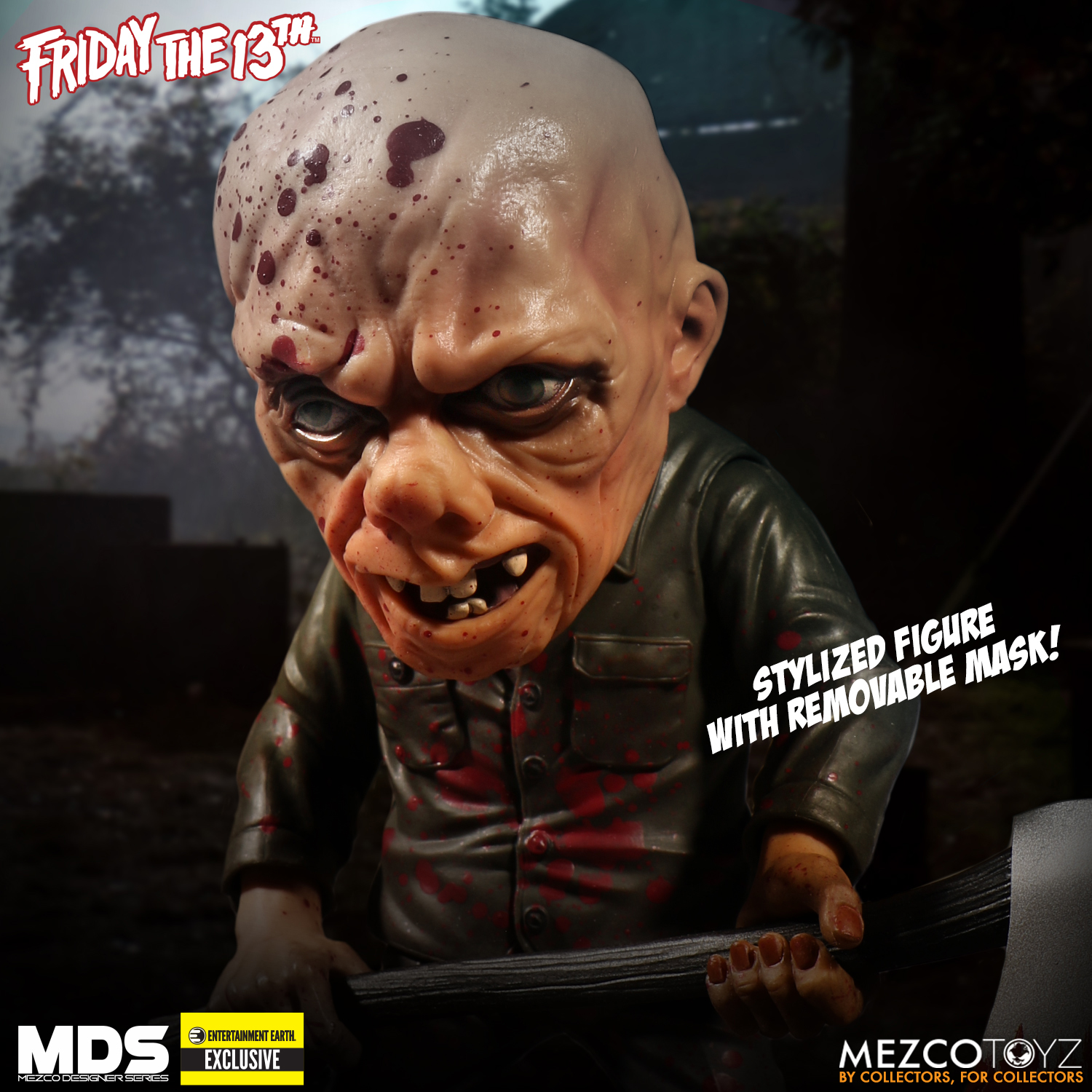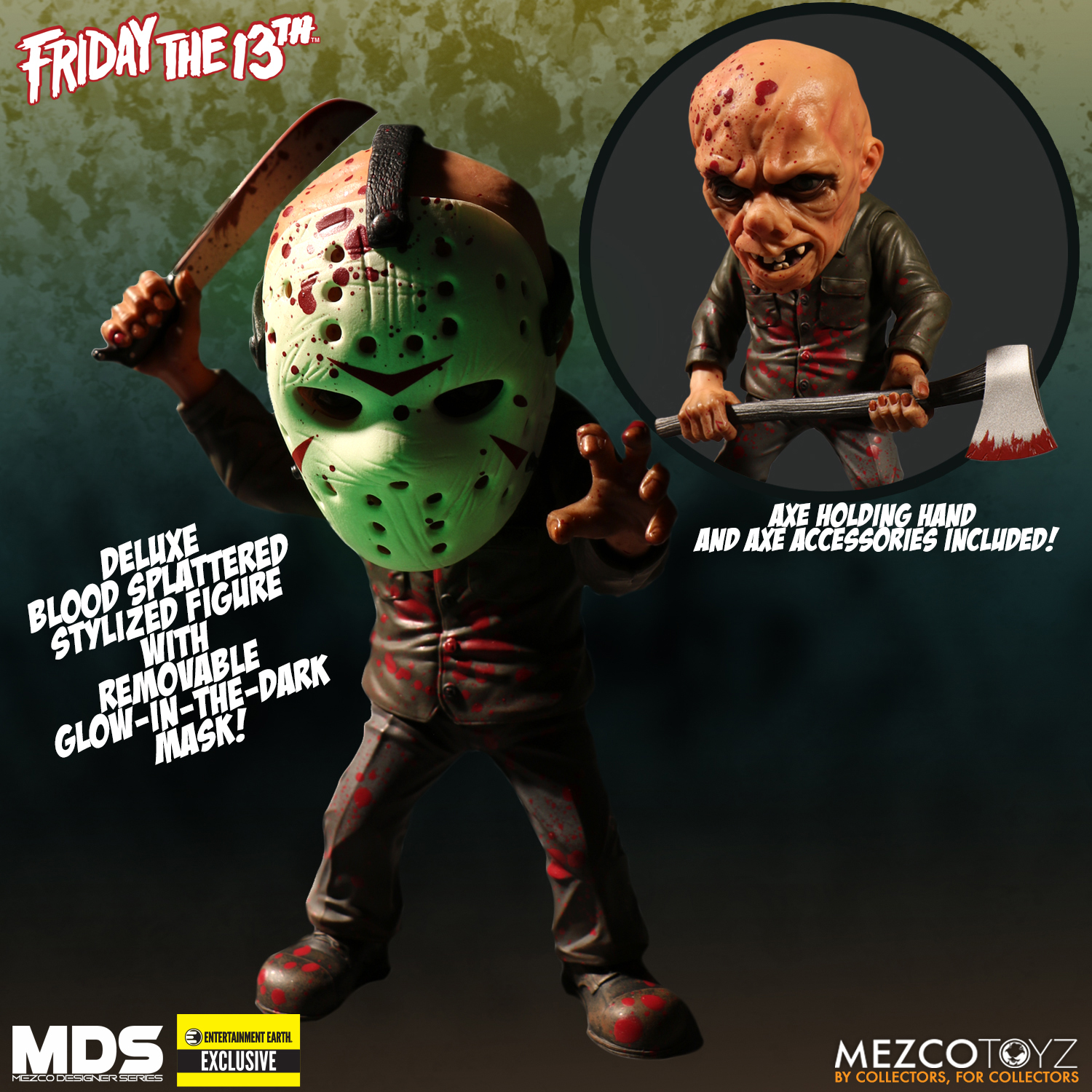 You can also check out our Stylized Jason here