Fall Exclusive: Living Dead Doll Sweet Tooth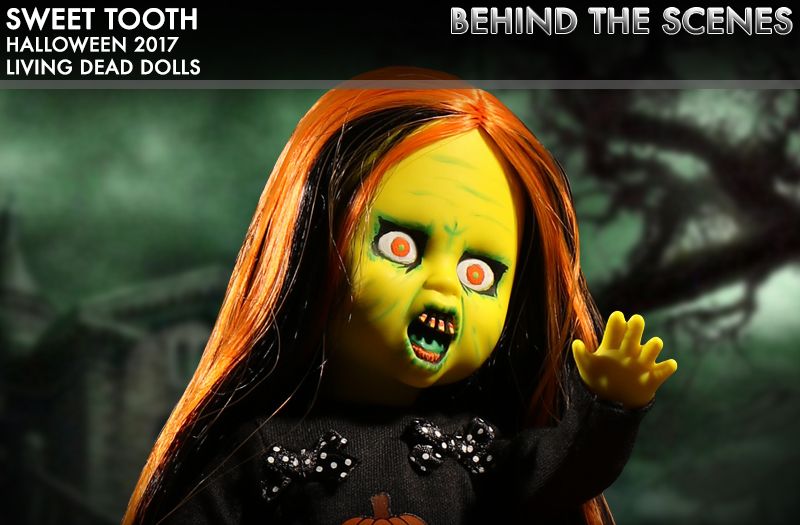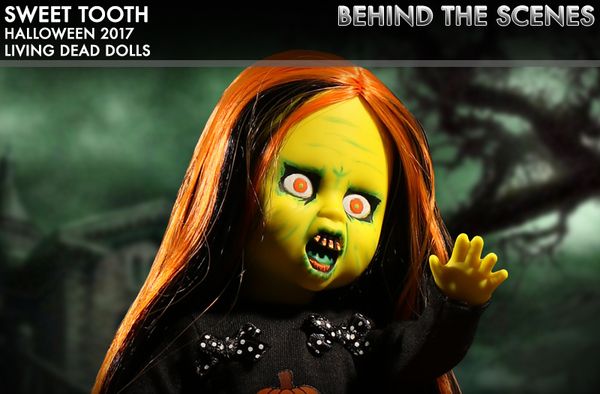 While it may still be warm now, soon the leaves will start to shake and kids will be lining up for their first day of school. Fall is almost here, and with it comes along a new line of Mezco exclusives that we'll be bringing to NYCC. And our first Exclusive announcement is extra tasty.
Meet Living Dead Doll Sweet Tooth. Inspired by trick-o-treaters on the hunt for candy, Sweet Tooth embodies the spirit of Halloween. Every detail, from her orange and black striped stockings, and silk screen pumpkin shirt, to her candy corn shaped teeth, pay tribute to the night that celebrates fear. The back of her sweater has "Living Dead Dolls Halloween 2017" on it, so you can always remember when the wicked little trick-or-treater entered your life. As with all of the Living Dead Dolls she comes packaged in her coffin display, with a death certificate describing her haunting fate.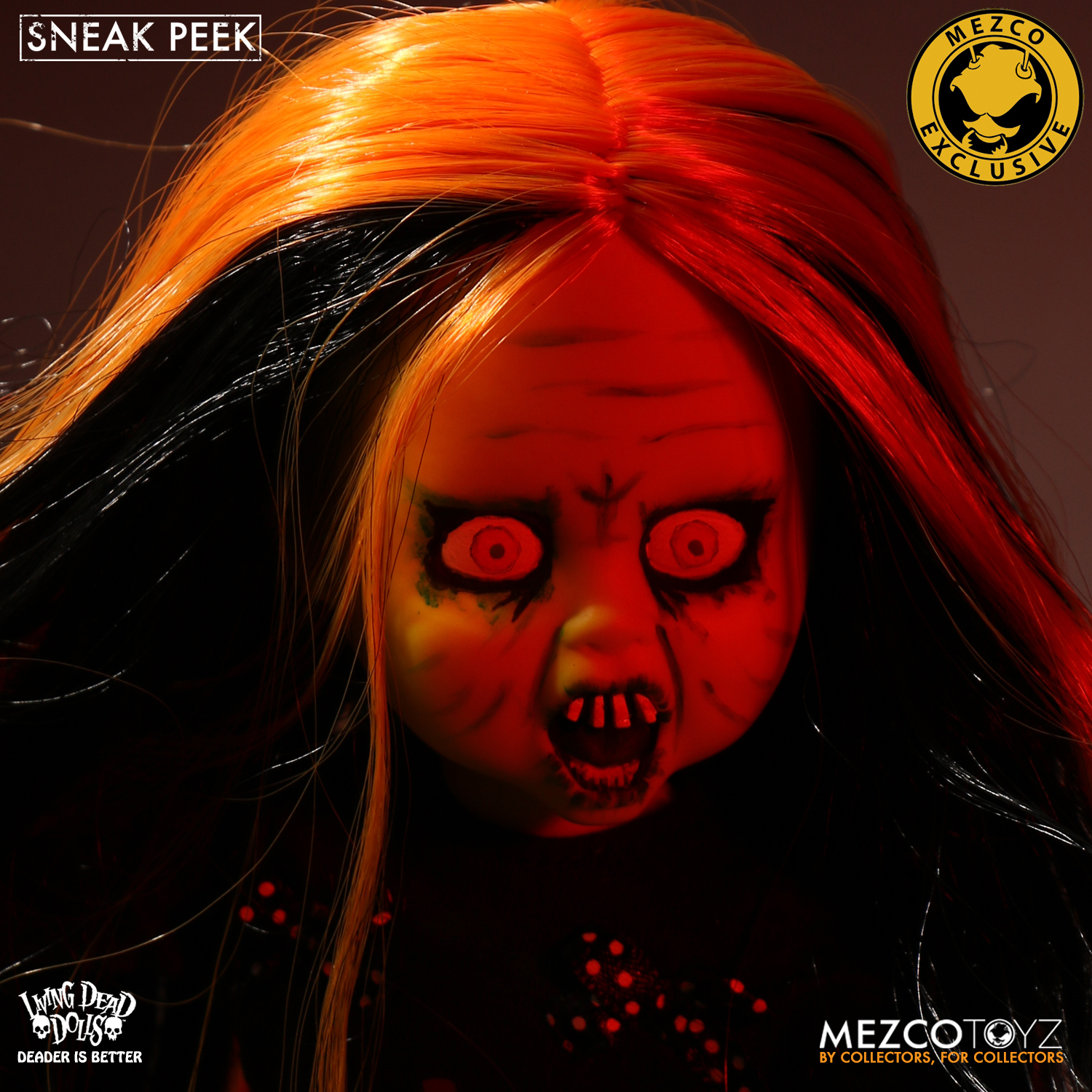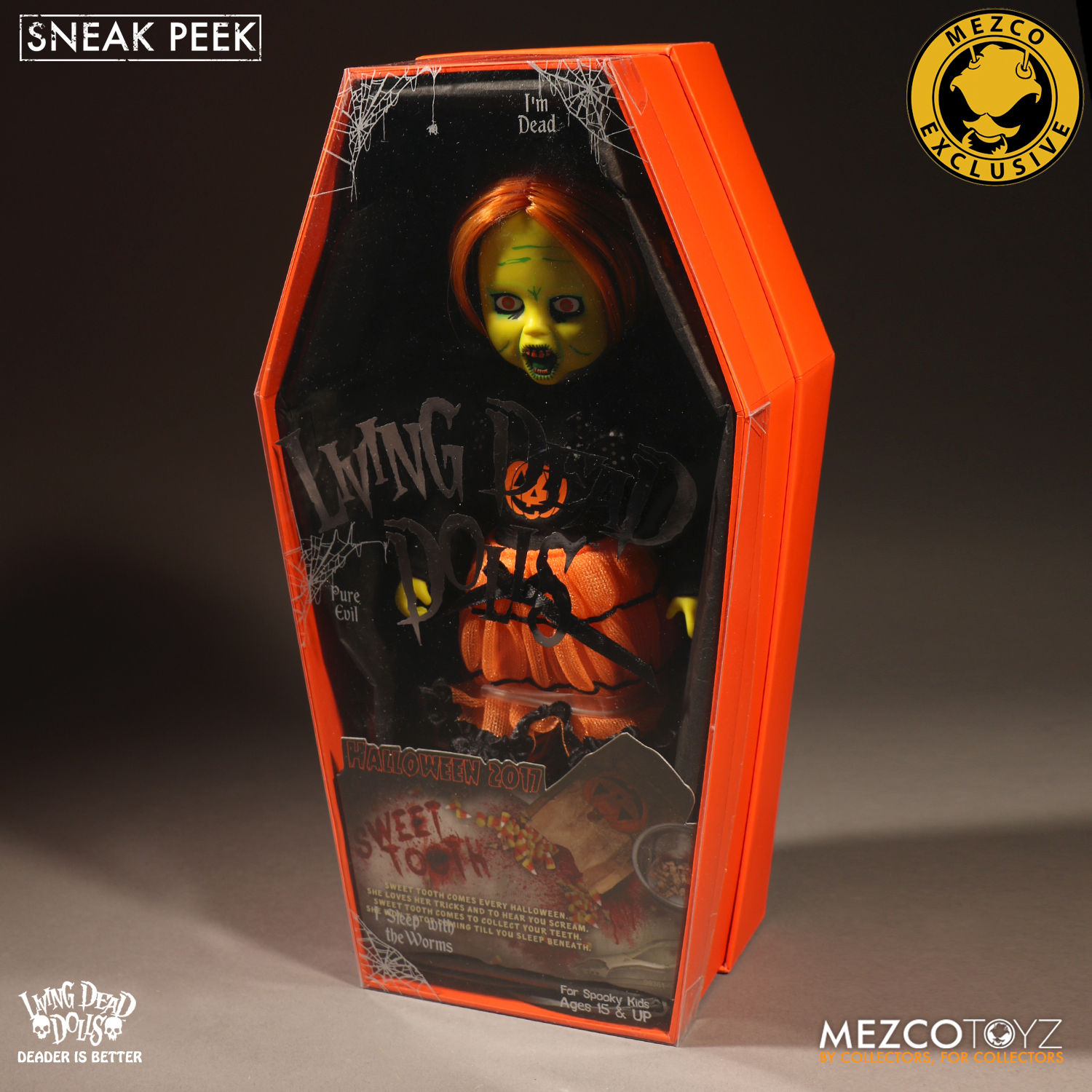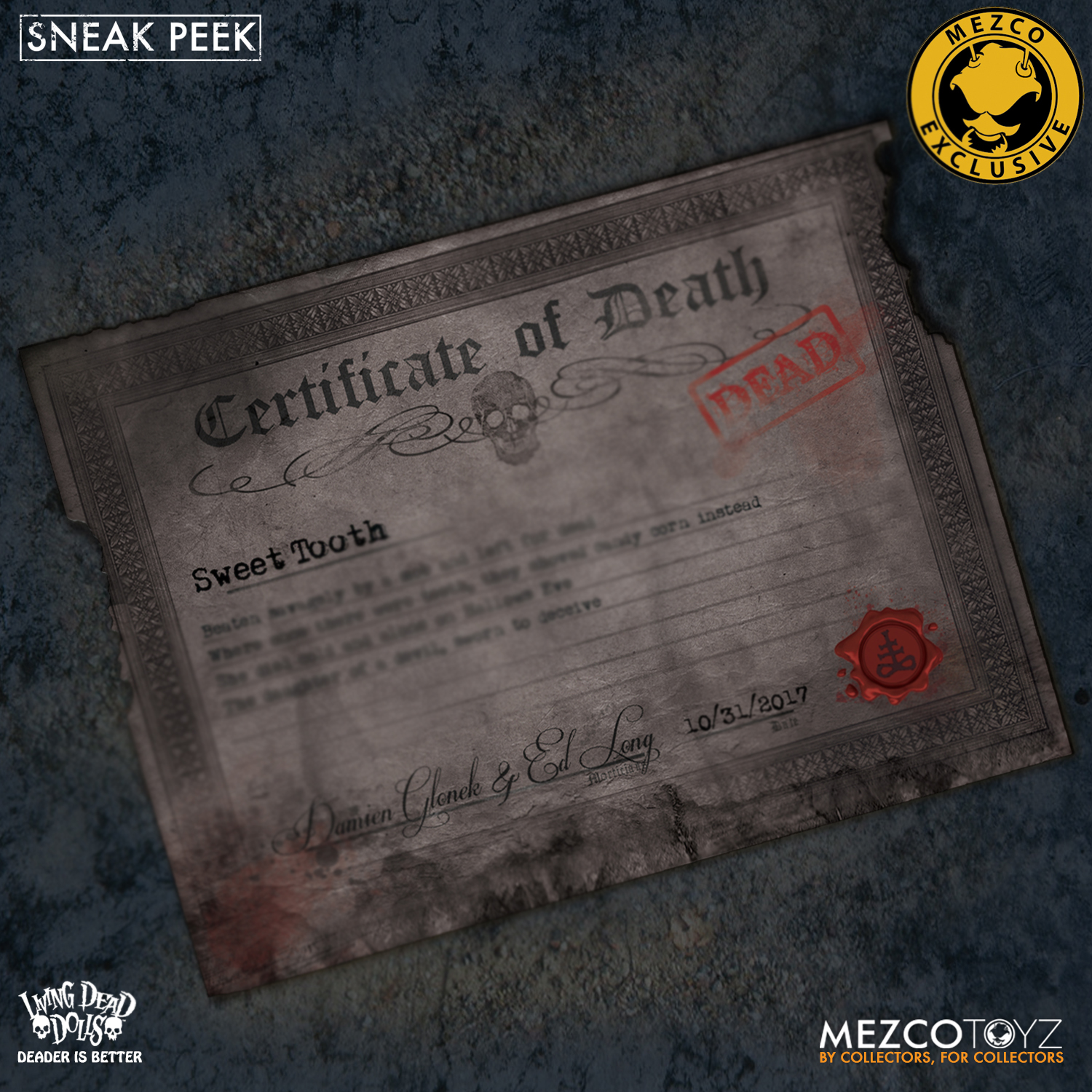 If that's not enough to satisfy your sweet tooth we got you covered. We're also going to have two variants available, Sweet Tooth dressed up in green, with orange hair, and a black and white version, giving her a more ghostly appearance.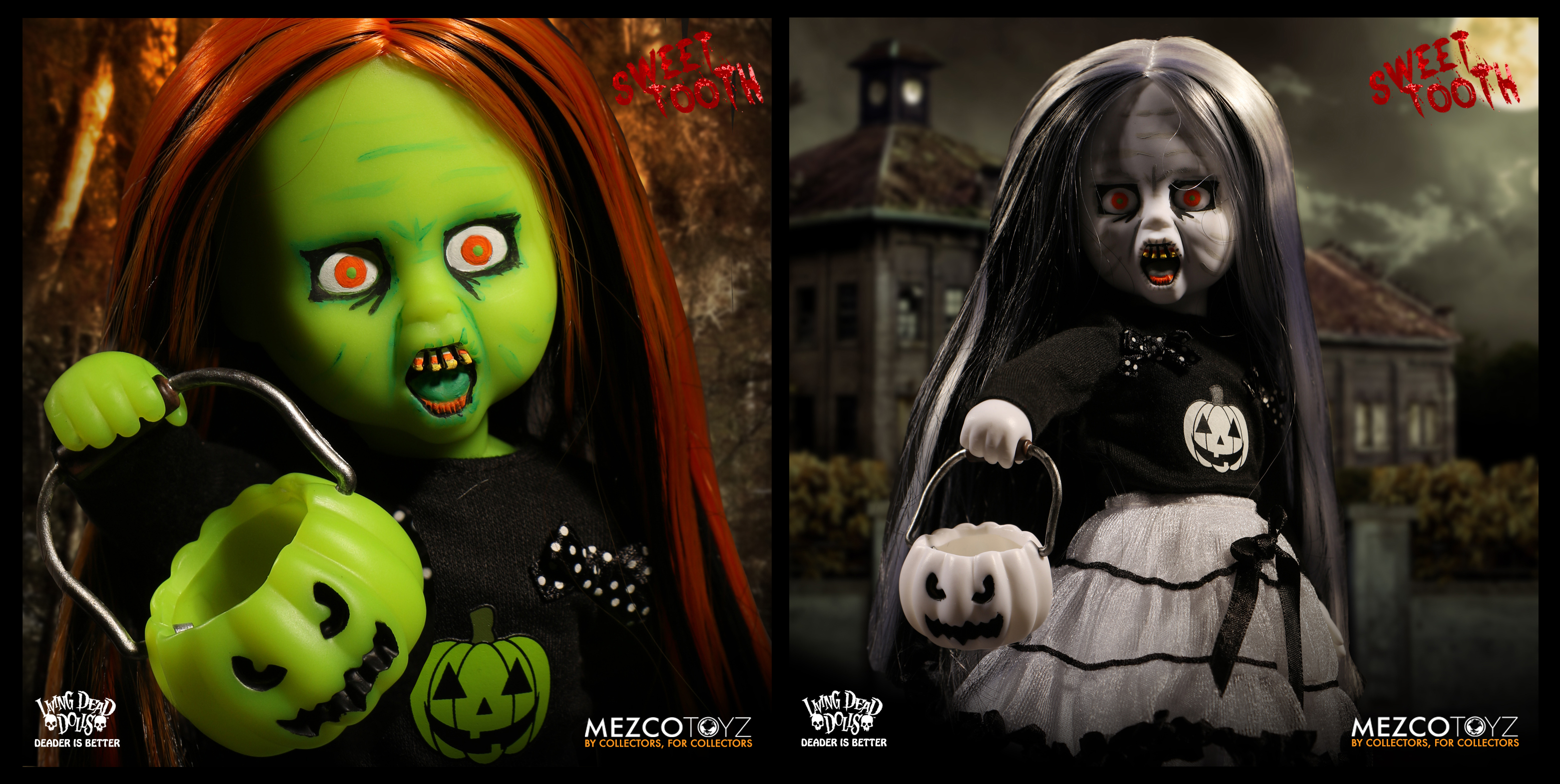 Like all of our exclusives, Sweet Tooth will only be available for pre-order through our website, or available for purchase at our booth for New York Comic Con. For more information on our booth at New York Comic Con and our Fall exclusives, sign up for our newsletter and follow our social media channels. There's still more to come!