FAN FEATURE FRIDAY #101 - FRIDAY THE 13TH EDITION

"You see, Jason was my son, and today is his birthday."
Since this week's Fan Feature Friday is #101, we figured we'd give you an introductory course on how to survive the unluckiest day of the year - Friday the 13th! Things you'll want to avoid: summer camps, lakes, cabins, woods, mirrors, salt, bumps in the night, ladders, black cats, hockey masks, psychotic mothers looking to avenge their sons...are we forgetting anything?
Jason Voorhees is slashing his way into the spotlight this week, so let's take a look at the killer work of Ben, Tanvir, and Johnny.
Ki ki ki, ma ma ma...
---
Name: Ben
Location: Scotland
Inspiration: I've loved this figure since I set eyes on him and I knew then that I had to have him and make the picture a banger.
---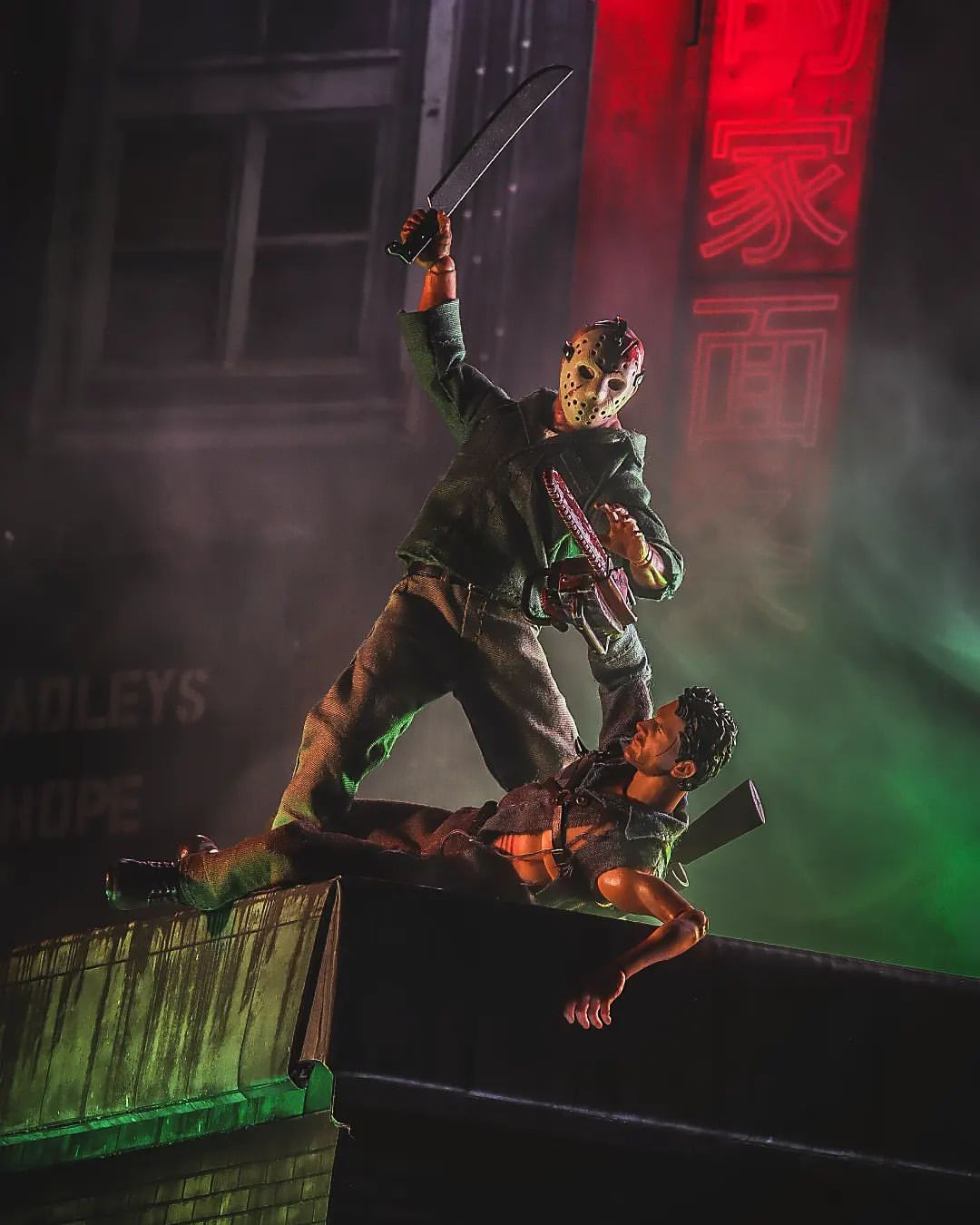 Name: Tanvir
Location: New York, US
Inspiration: The initial idea was from the comics "Freddy vs Jason vs Ash" for a private collab with some of my closest friends. Since the whole comic event took place in a city back in 2008, I wanted to create a rooftop fight scene where Jason Voorhees looked almost victorious over our hero Ash Williams.
---
Name: Johnny
Location: England
Inspiration: I've always loved the iconic slasher movies and what better way to recreate one of my favourite characters is Jason Voorhees waiting insidiously for a moment as he's stalking his prey.
---
Want to be featured next week? Be sure to tag us in your best Mezco photos on Twitter, Instagram, and Facebook.