FAN FEATURE FRIDAY #123 - HOLIDAY EDITION

The snow is falling, the Rumblers are brawling, and Eddi & Bella are passed out on the couch before noon. It can only mean one thing...the holidays are here!
There's only a few rules at The Void's annual holiday dinner - keep Grub away from the fire place, the kitchen utensils, the kitchen appliances, Bella, the neighbors, the electrical outlets, and your wallet. See? Only a few!
Scroll on and check out this festive, XL edition of Fan Feature Friday featuring the work of Chris, Jose, Joey, Steven, and Ross.
Not festive enough? Check out our Happy Holidays 2022 video featuring some faces you know and love...or tolerate.
---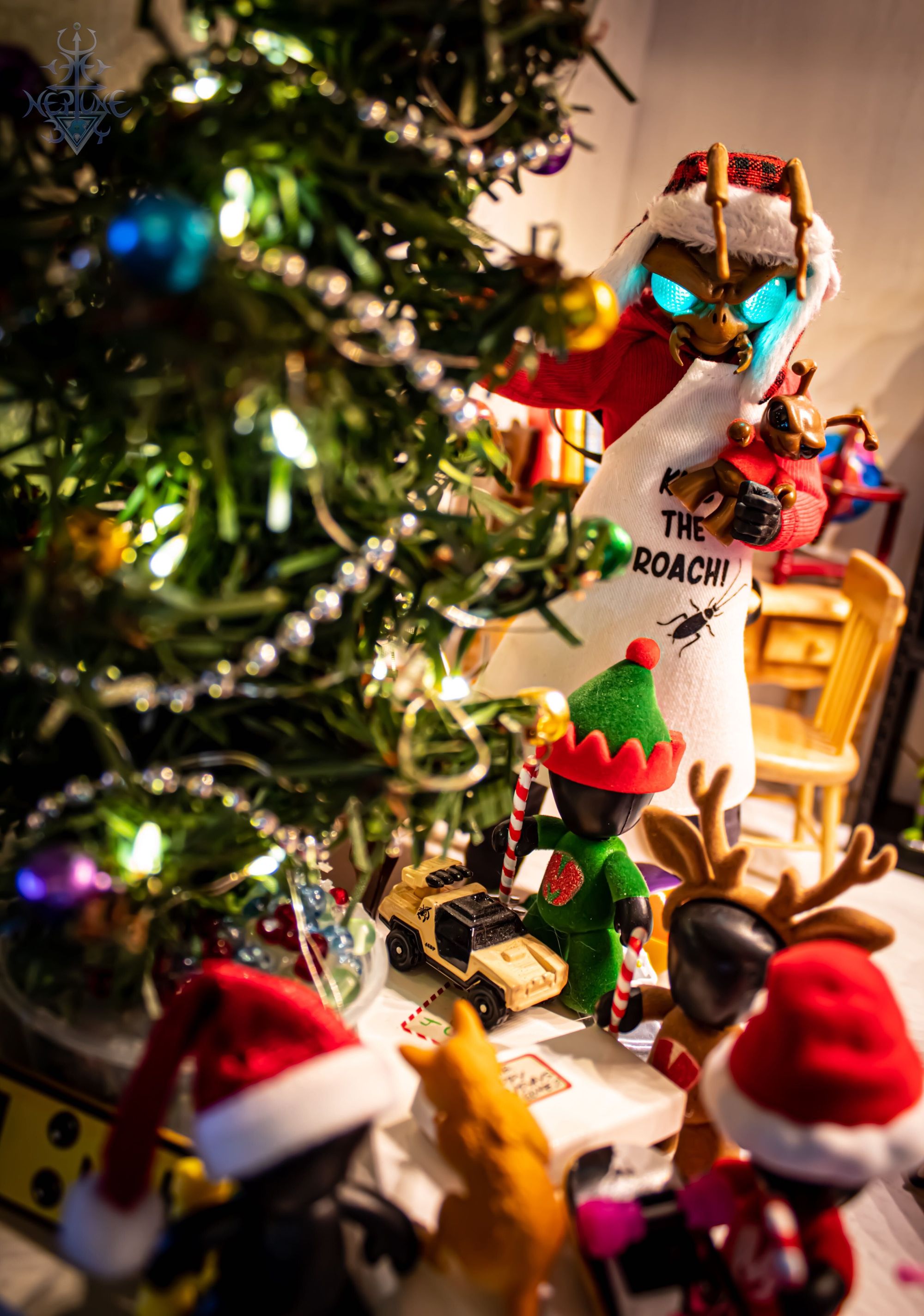 Name: Chris (@neptune.bay)
Location: US
Inspiration: I wanted to do a Mezco Christmas photo so I gathered up my accessories and the 1:12 Christmas Tree my wife made for my Mezco setup. I couldn't decide if I wanted a Christmas morning, opening presents look, or a "just put up the Christmas tree" look so I went with a hybrid. Maybe they just put up the tree and turned on the lights, or maybe it's Christmas morning and they're getting ready to open presents, I leave that up to the viewer.
---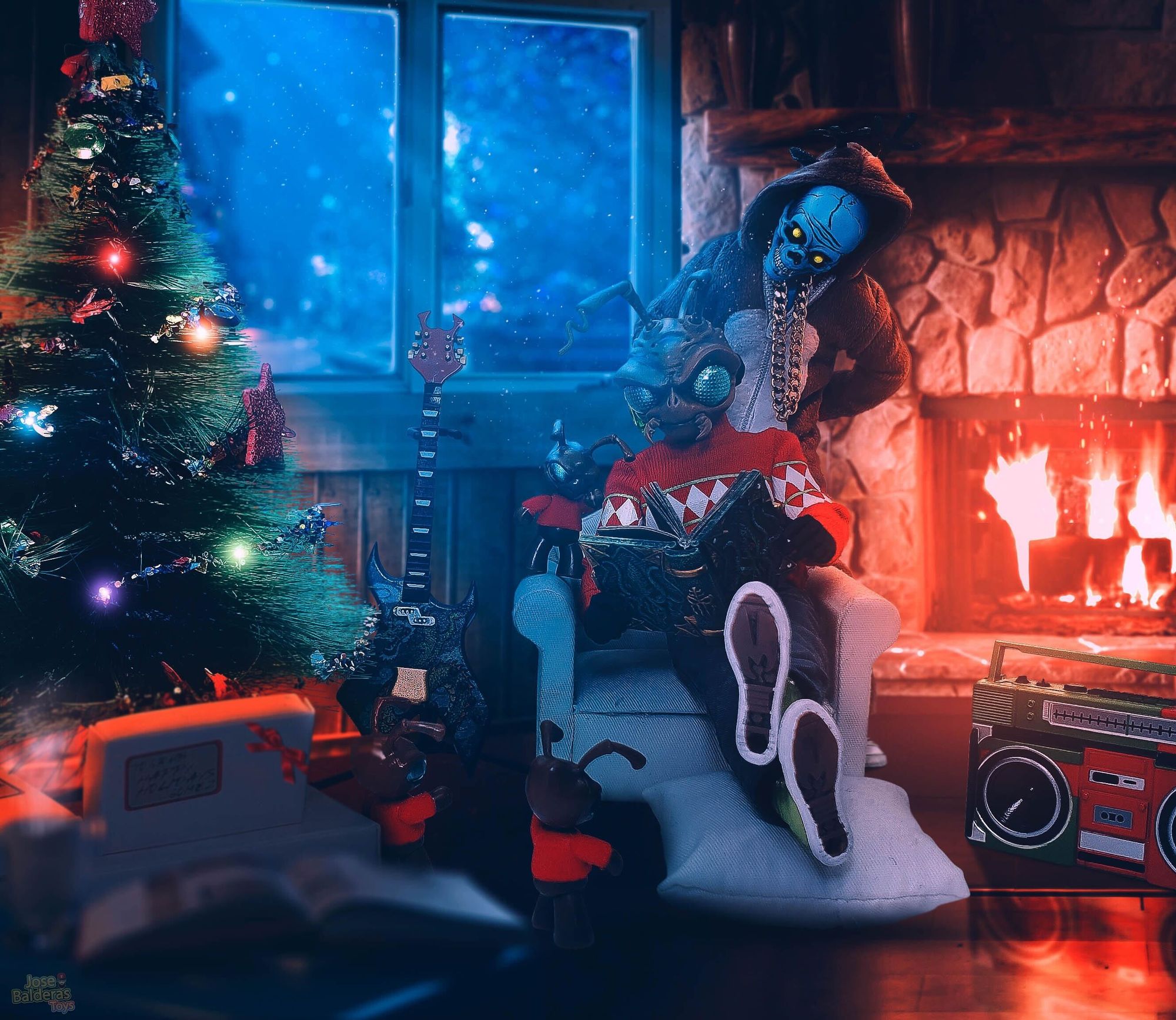 Name: Jose (@josebalderastoys)
Location: Mexico
Inspiration: My inspiration for this photo was more than anything for the Christmas story and wanting to do something for these holidays
---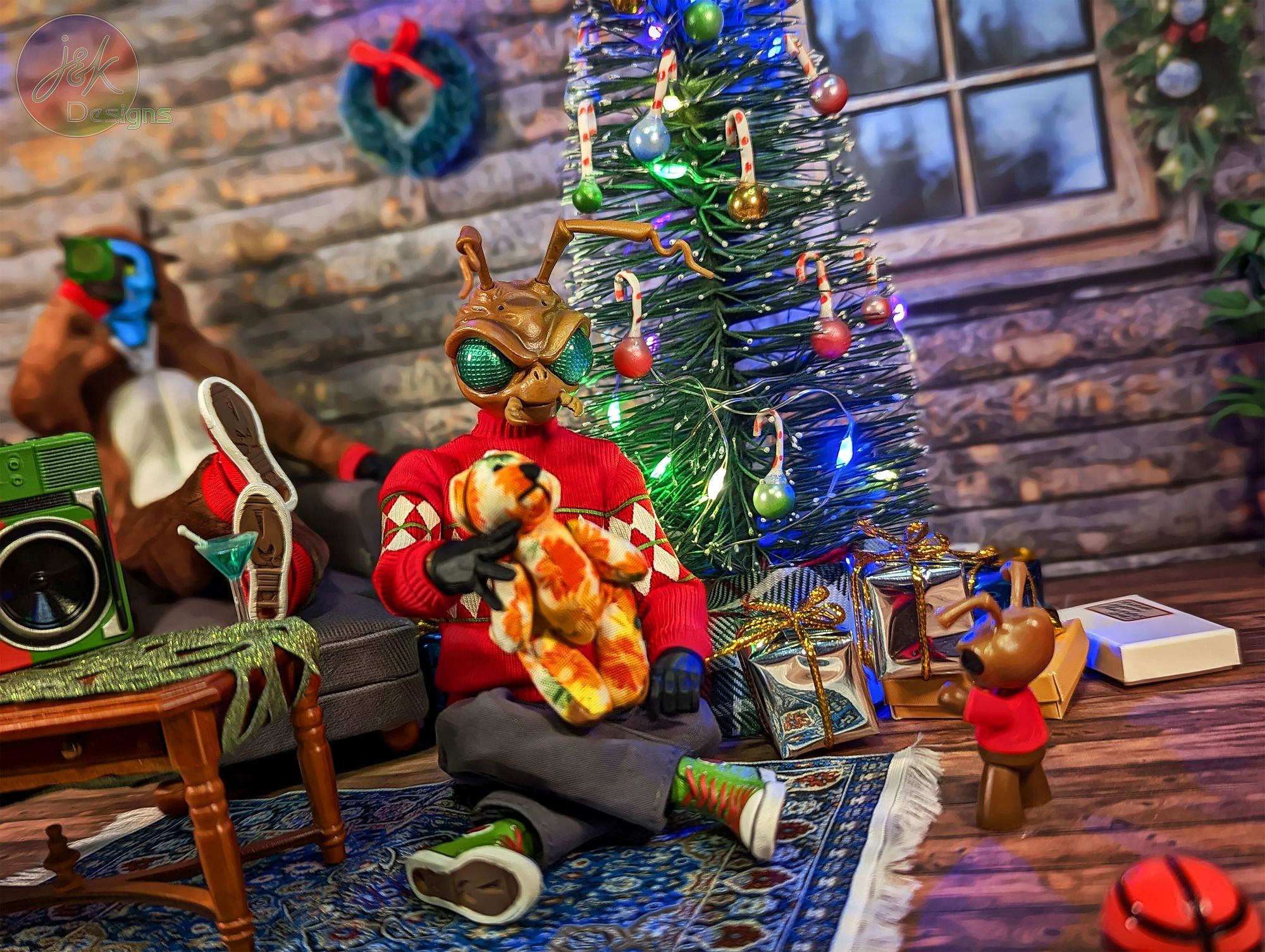 Name: Joey (@proham116)
Location: Pennsylvania, US
Inspiration:  My inspiration for this photo is. There's so much going on in the world right now, I'm hoping everyone can relax and enjoy the holidays with the ones you love. Even with that crazy cuzin that comes uninvited 😂
---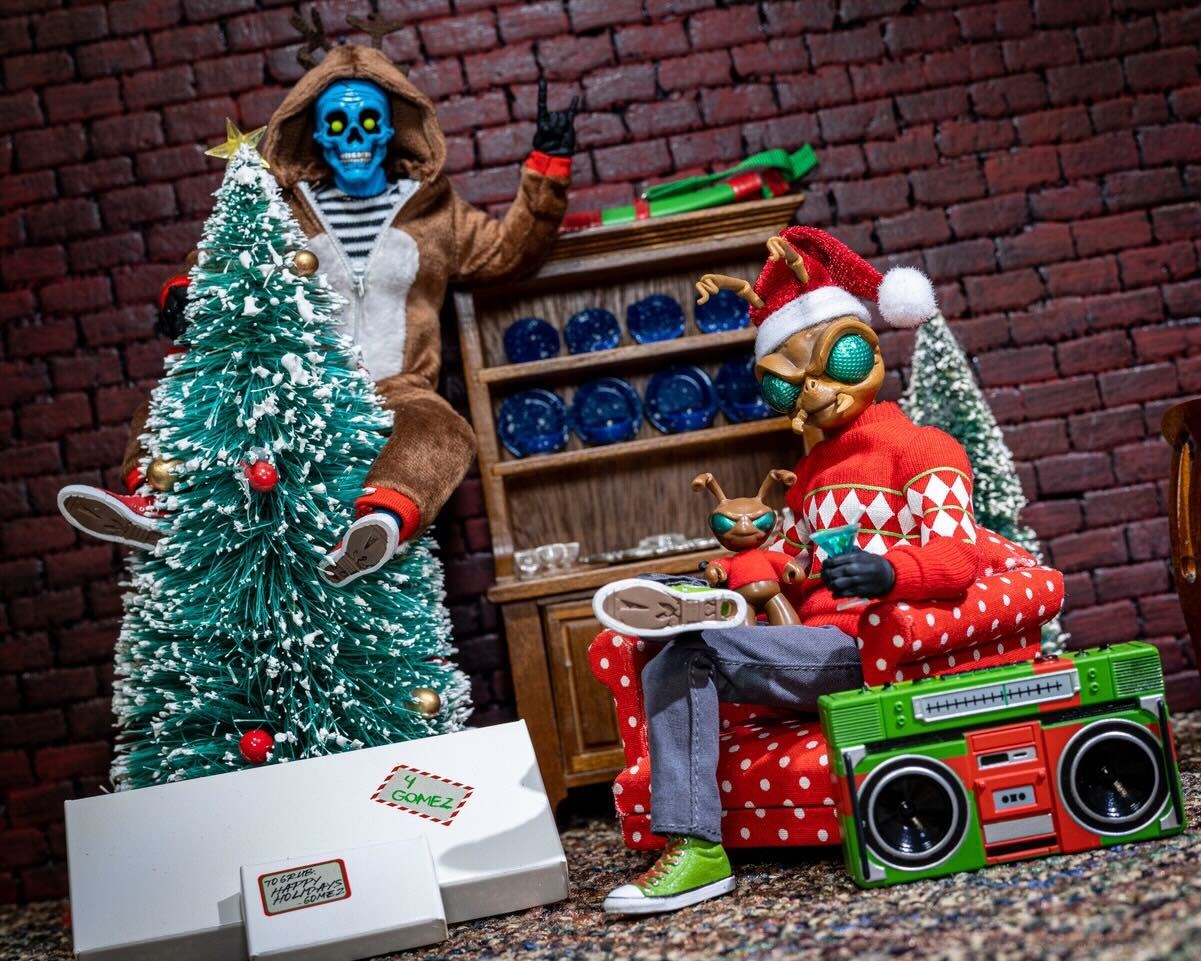 Name: Steven (@toymazingphotos)
Location: Utah, US
Inspiration: The inspiration for the photo was Christmas with Holiday Gomez. Since last Christmas, I wanted to do a shot with these figures and never had a plan. I first set the shot up with Holiday Gomez and his little buddy relaxing in the chair for a little family photo. After I took the shot, I decided that Cousin Eddi needed to drop by and join in on the family festivities. There was no better way to have him join in on the fun than to have him doing Cousin Eddi things.
---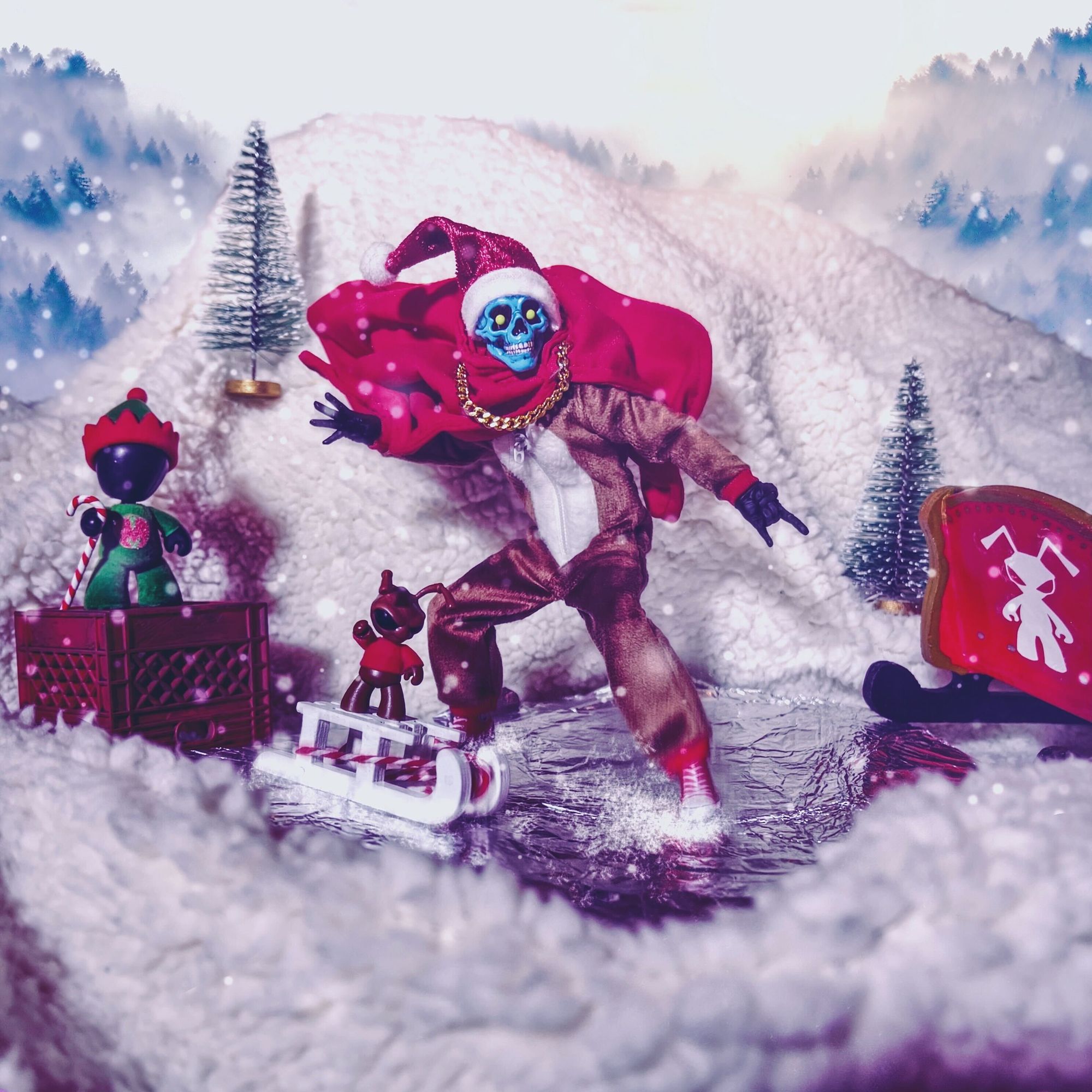 Name: Ross (@docfigmanchu)
Location: United Kingdom
Inspiration:  I just wanted to have something more like a classic Christmas card image. Who wouldn't want a rumble society Christmas card?
---
Want to be featured next week? Be sure to tag us in your best Mezco photos on Twitter, Instagram, and Facebook.