FAN FEATURE FRIDAY #125 - THEODORE SODCUTTER EDITION

"Theodore Sodcutter rests in this spot. Dug his last grave, and laid down to rot."
There's no better place to be on Friday the 13th than Gangreene Estates, the haunted home of horrific happenstance! If you're unlucky enough to be wandering the ghostly grounds, you may run into the groundskeeper - Theodore Sodcutter! Best to leave him be, his current workload has been murder...
Unearth the haunting happenings at Gangreene Estates with the help of Jona, Jimmy, Michael, Simon, & Michael R!
---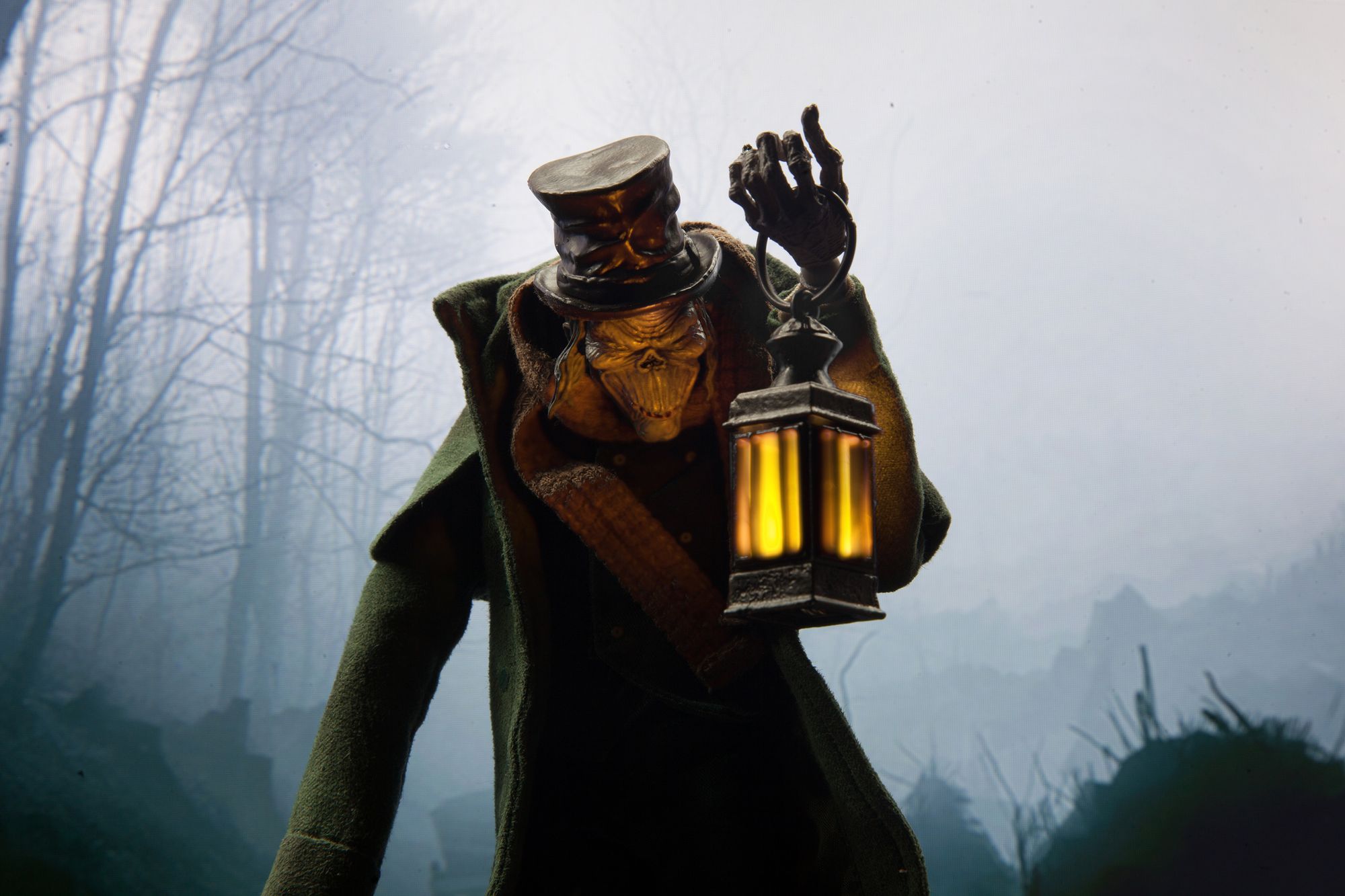 Name: Jona (@fotoshoof)
Location: Canada
Inspiration: Ever since I was little it was obvious to people that I like creepy things. My first handmade kite had skulls and bats on it. I'd play the Haunted Mansion record in darkness to local kids on a summer's day. That's why a bloke, well dressed and all, like Theodore Sodcutter totally resonates with me. Such style, such grace, such a menacing smile! His bold character and design defines where he should be, somewhere at night, under a full moon, in dense fog, on the edges of the Gangreene Estates working his usual mischief. I am a huge fan of playing with light, so this one was quite fun to try out.
---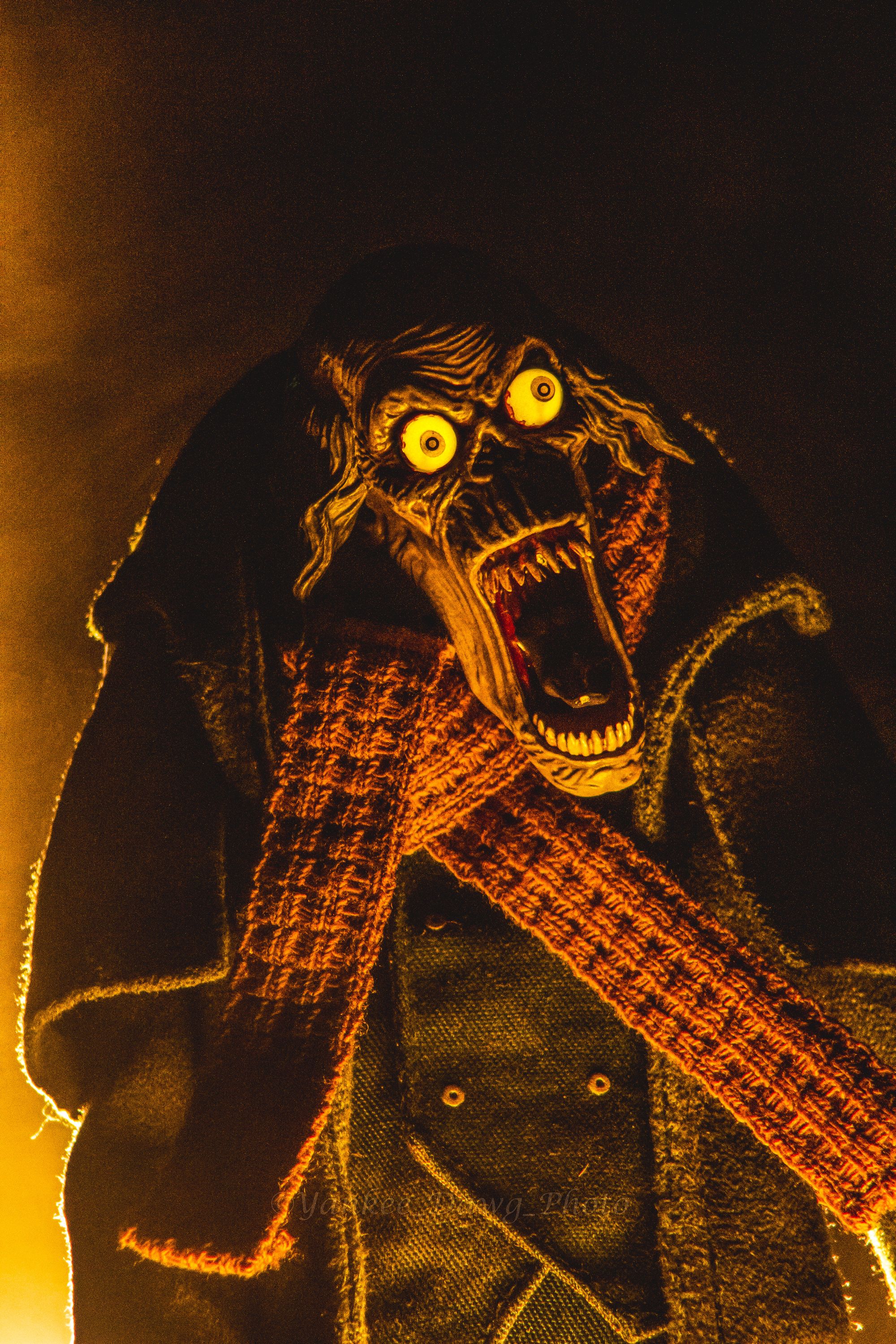 Name: Jimmy (@yankee_dawg_photo)
Location: Georgia, US
Inspiration: I absolutely love all the head sculpts Sodcutter comes with, but this one is probably my favorite. I really wanted to take a shot to show it off along with the light up function of the eyes.  It reminds me of a creature that has just transformed and has turned to reveal their new form with a vicious scream/howl to scare their victim. With that thought in my head, I wanted the shot to have a vintage feel to it. I used some lights with warming gels and sprayed some atmosphere to get that mood.
---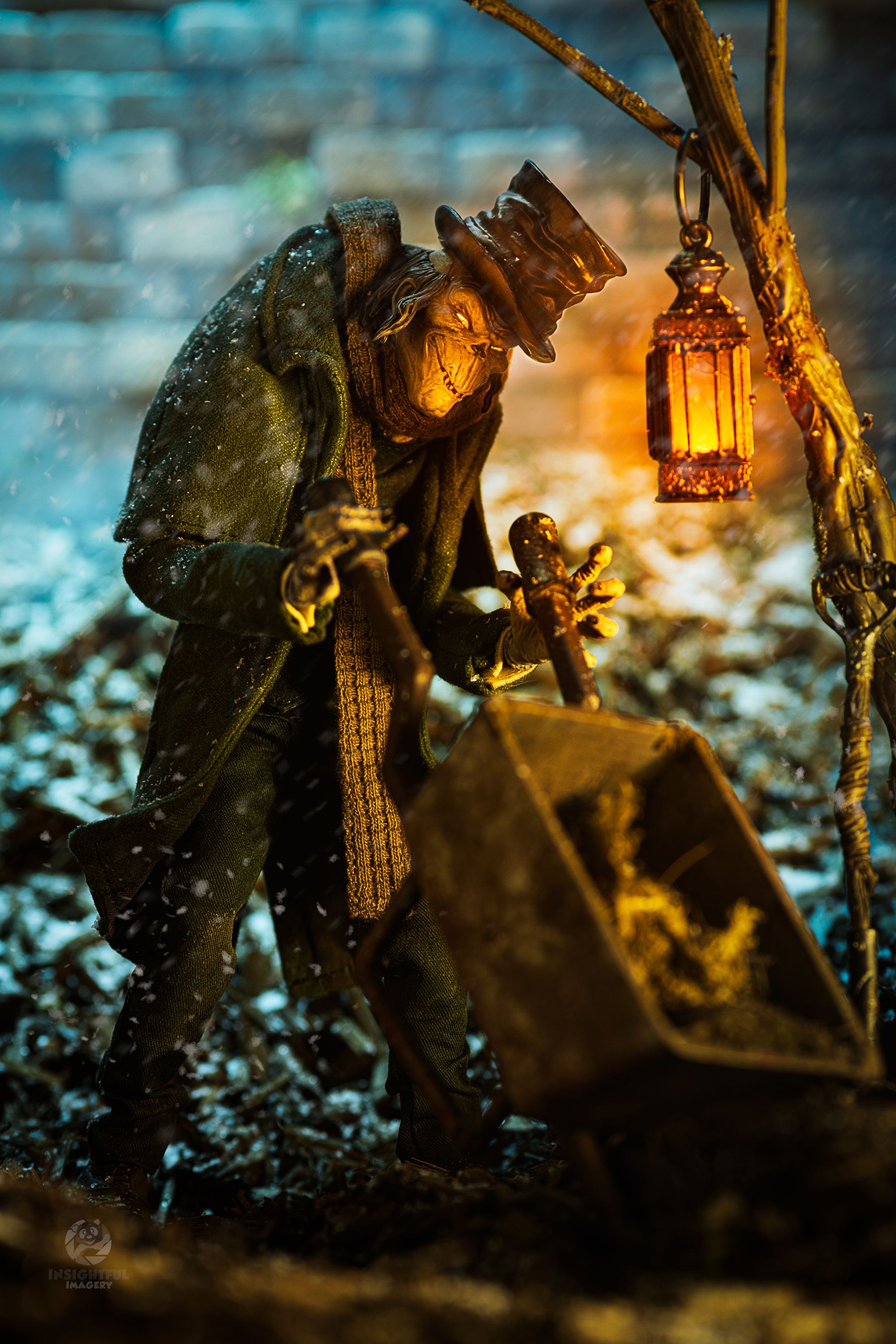 Name: Michael (@insightful_imagery)
Location: California, US
Inspiration: I love figs like "Sodcutter" because of their ability to move my imagination and creativity.  With his glowing lantern I had to put that against a cool backdrop to make it pop for sure.  The wheelbarrow I designed and printed just for Theodore!
---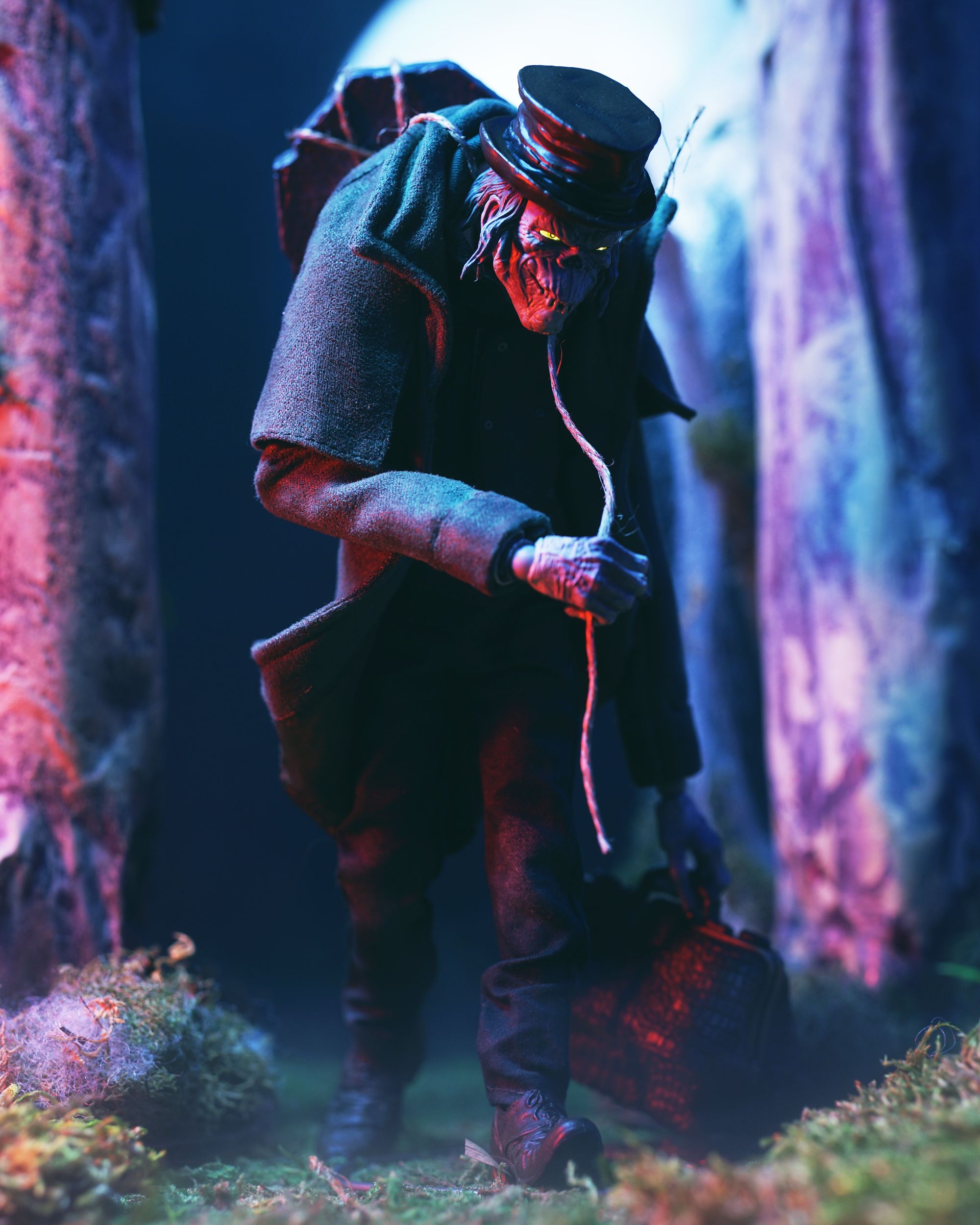 Name: Simon (@sime_on_toast)
Location: Texas, US
Inspiration: Theodore Sodcutter is everything I love about 80s and 90s horror. Creepy, intimidating, and over the top. For this image I just imaged him as the local urban legend, stalking the forest and waiting for unsuspecting victims!
---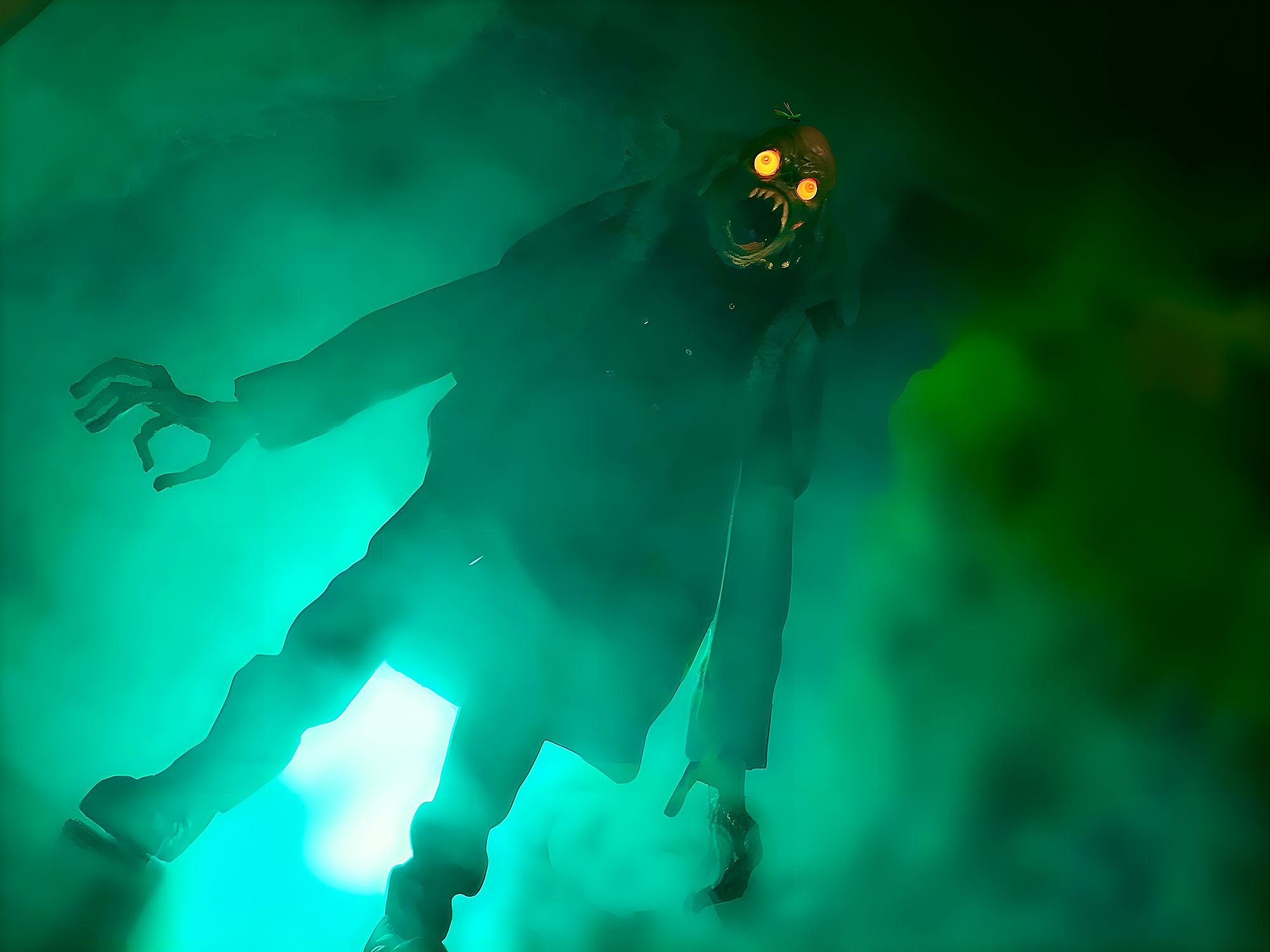 Name: Michael R (@grizzly_viking_gorilla)
Location: Ohio, US
Inspiration: My inspiration for the photo was I was listening to Fear Of The Dark by Iron Maiden and in the lyrics it goes when I'm the man walking a dark road I am a man who walks alone. So it really gave me the idea to go for a scary shot of him lurking in the distance with his eyes glowing to show the details of his face. I as well added a little bug landing on his head to just add a bit more to the scene.
---
Want to be featured next week? Be sure to tag us in your best Mezco photos on Twitter, Instagram, and Facebook.