FAN FEATURE FRIDAY #126 - ATTICUS DOOM: NECROVERSE EDITION

Atticus Doom demands the spotlight this week, and who are we to argue with the Necromagus Prime?! Grab your Goblin Shillelagh and take a scroll with us!
A scholar of the strange darkness, wielder of arcane magic, and aligned with the unknown, Atticus transverses between our realm and the Necroverse. Though he may have some questionable agendas, there is no better occult private eye than Rumble Society's supreme sorcerer!
Scroll on and see how Casey, Ryan, Sonny, Steven and Juan captured Atticus Doom on his otherworldly adventures.
---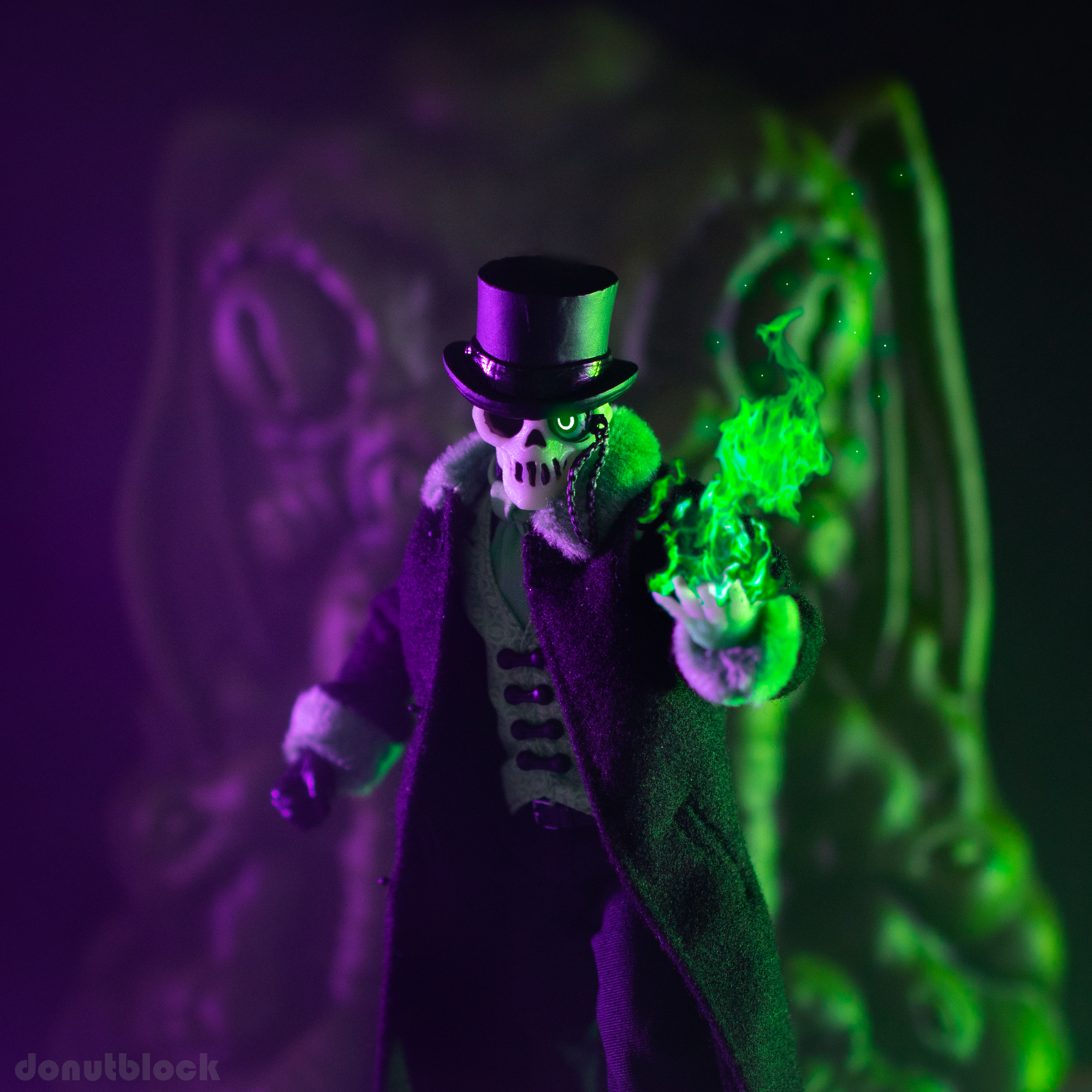 Name: Casey (@donutblock)
Location: Pennsylvania, US
Inspiration: I was inspired by artwork of necromancers, particularly the artwork you see in trading card and tabletop games. My goal was a photo that you could instantly get a feeling for what this character was about even if you had never seen them before.
---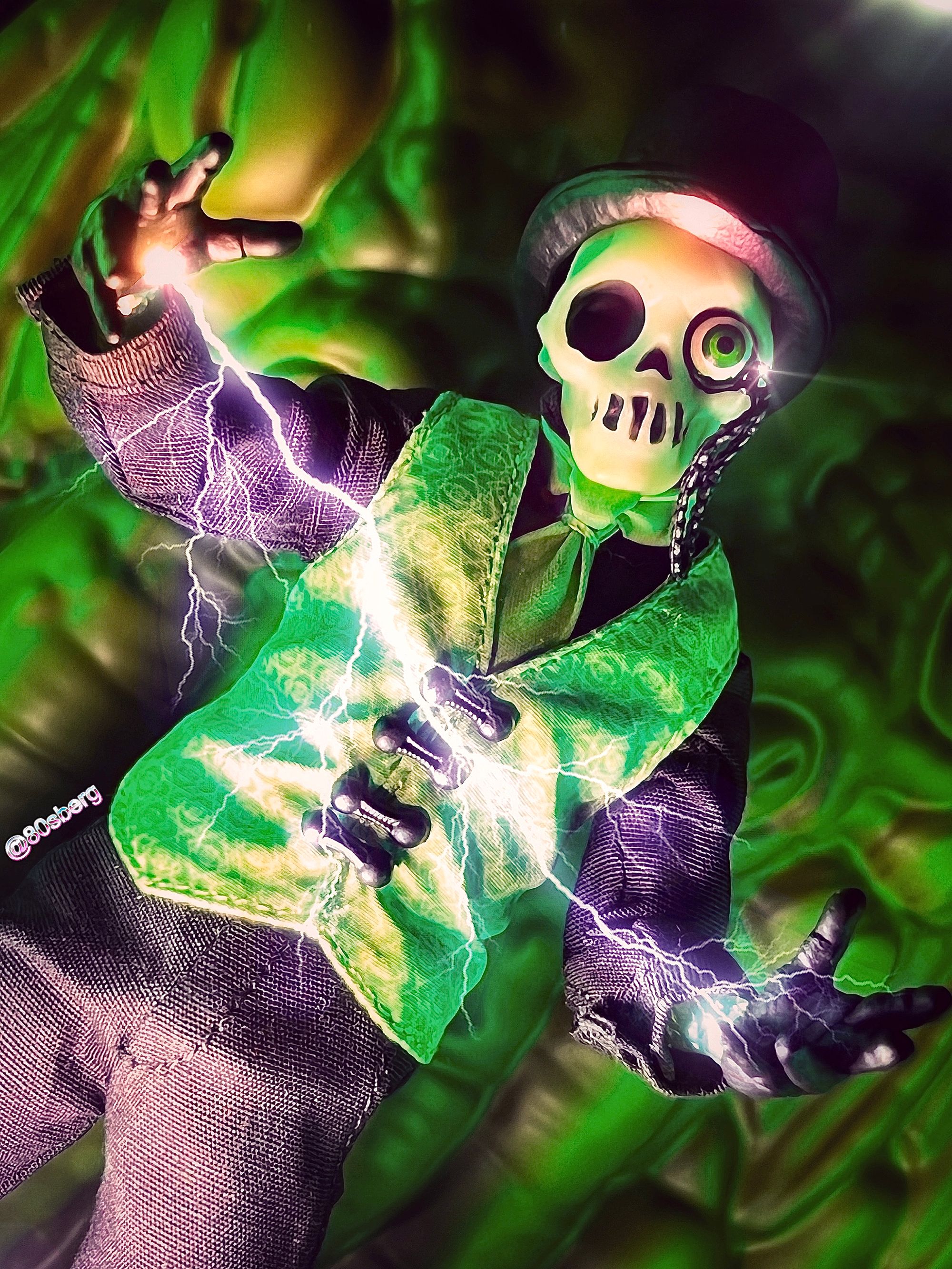 Name: Ryan (@80sberg)
Location: Tennessee, US
Inspiration: "Atticus Doom and the Necroverse" was what came to mind as soon I opened the box. A Dr. Strange type of character that holds a lot of power in his hands, Atticus Doom uses his magic to navigate the Necroverse and confuse any potential enemy. He also uses his "bag of tricks"to entertain and dazzle crowds.
---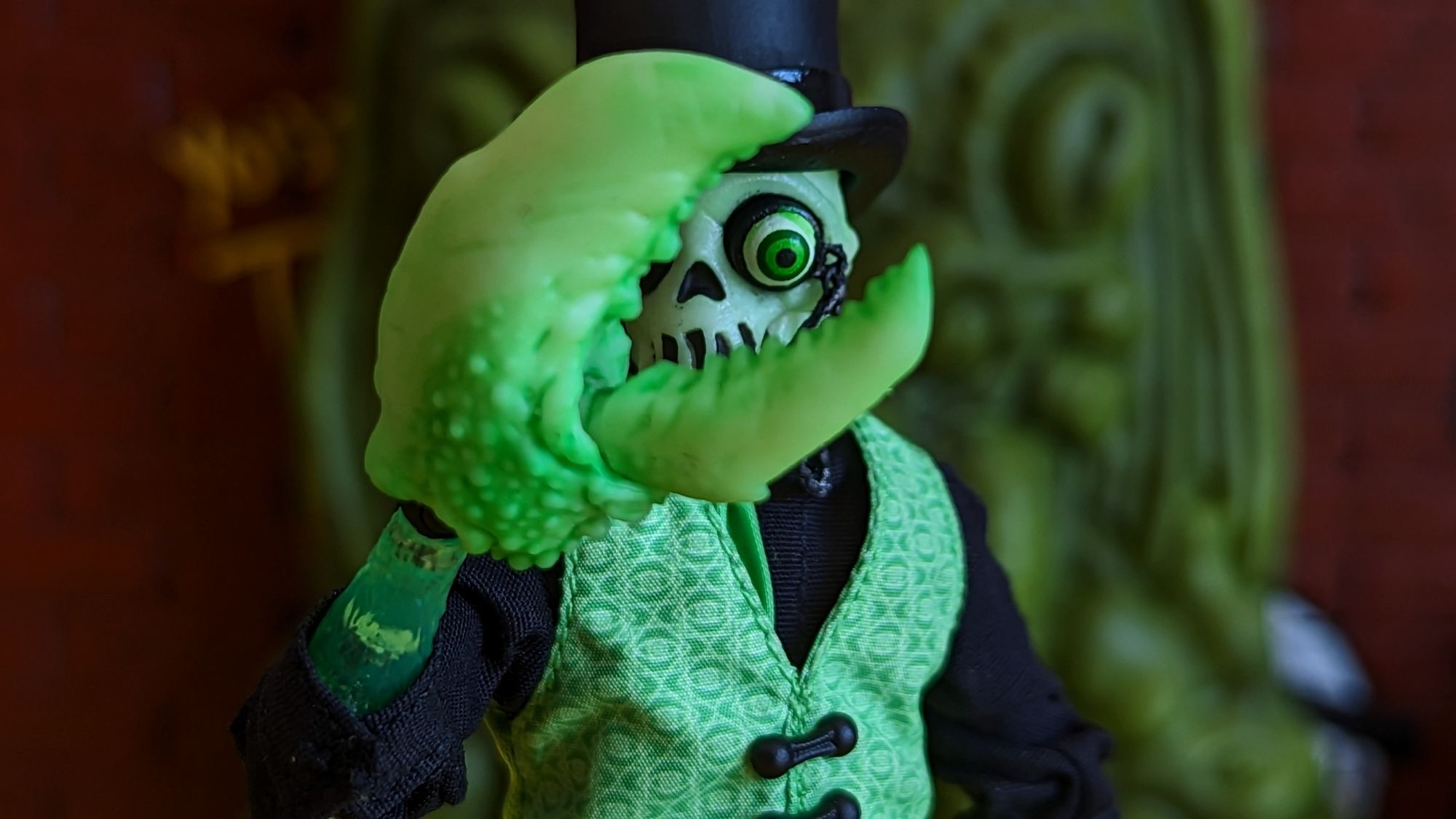 Name: Sonny (@thesonnychannel)
Location: Texas, US
Inspiration: The claw was one of my favorite accessories with the OG Atticus Doom, and the fact that this one glows makes me think of those deep sea creatures that have bioluminescence so I had to make it the feature for this photo. I also wanted to have Atticus Doom look at it in awe with his one eyeball.
---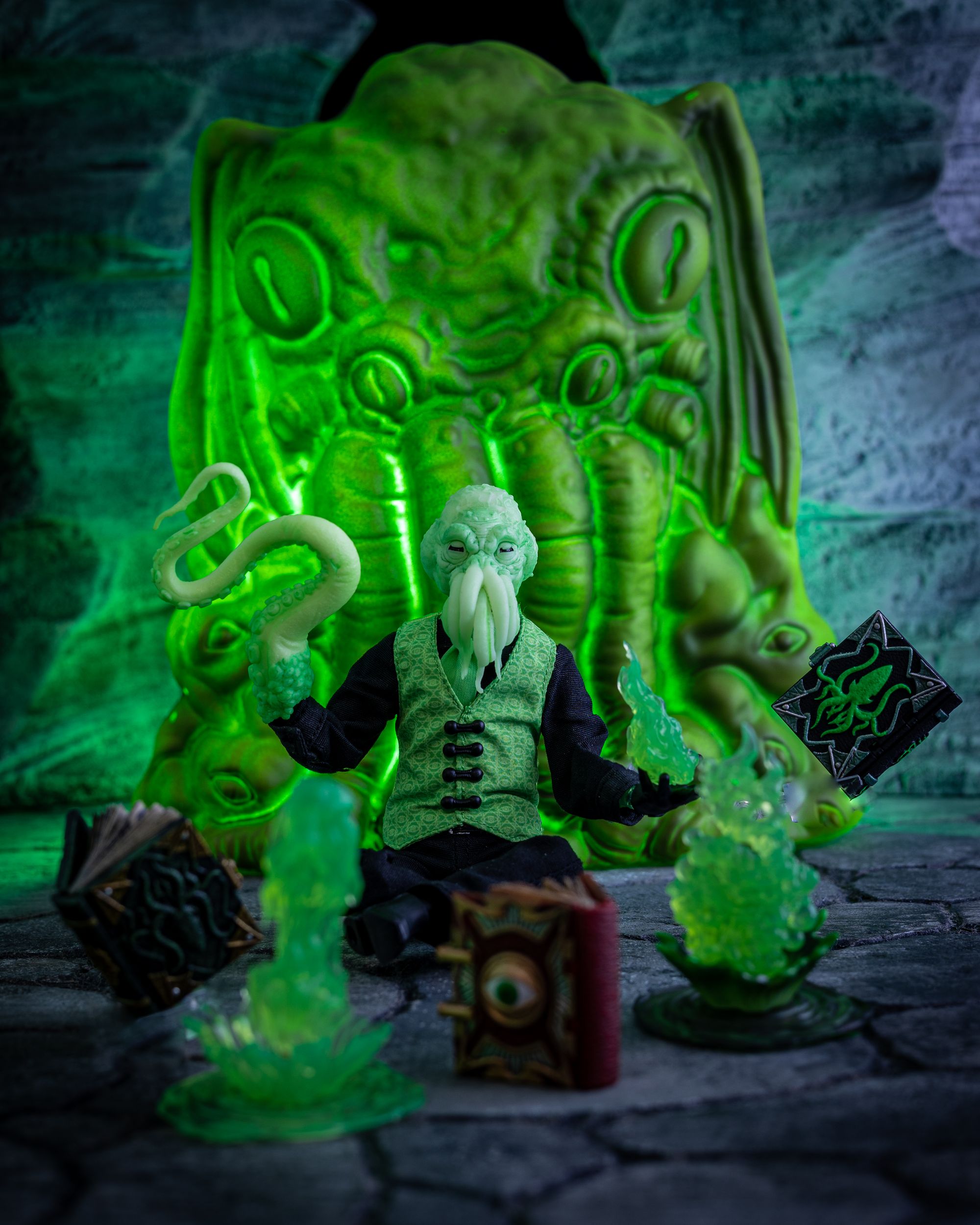 Name: Steven (@toymazingphotos)
Location: Utah, US
Inspiration: Inspiration for this image came from the many accessories that come with both variations of Atticus Doom and accessory pack. When being overwhelmed with all of the accessories and options, the thought came to have Atticus sitting, with his various books of magic around him, trying to reach deep inside him to work magic that he has never felt before. Pools of plasma splashing up from the ground with the Eldritch fx behind him showing the power that he is summoning with the intense glow. In the end, it turned out well. Another image down the line may be another of him in a similar fashion but floating instead of sitting on the ground.
---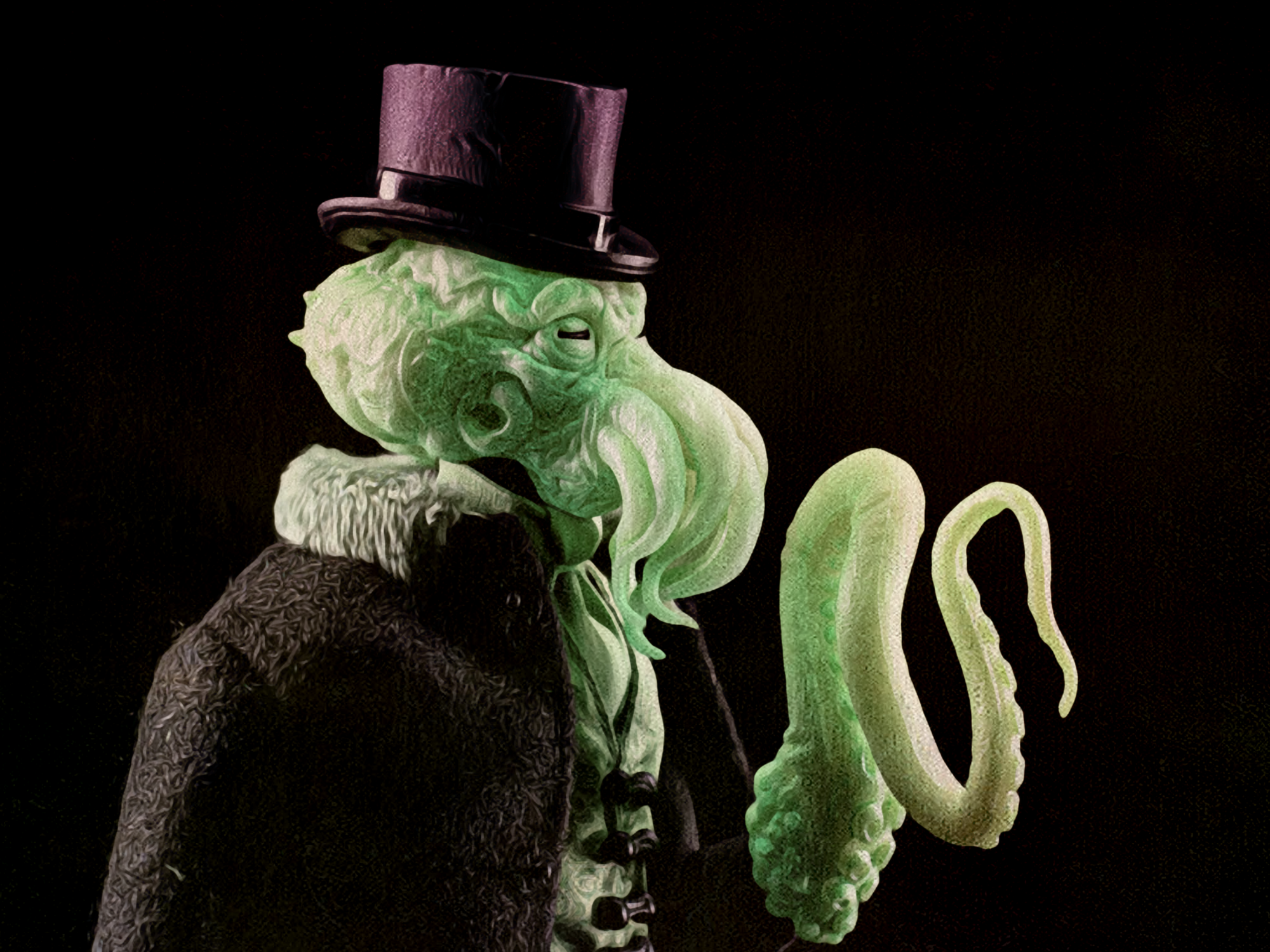 Name: Juan (@jcs.figure.photography)
Location: Florida, US
Inspiration: I was going for a classical portrait vibe with this shot, like something you'd see ornately-framed and hanging above a fireplace in some dark and mysterious manor somewhere with a fun eldritch twist. I thought the previous Atticus Doom had a lot of personality, but the Necroverse Edition blows it out of the water with it's more dapper style.
---
Want to be featured next week? Be sure to tag us in your best Mezco photos on Twitter, Instagram, and Facebook.