FAN FEATURE FRIDAY #130 - CONAN THE CONQUEROR EDITION

This week, we're traveling back to the fictional Hyborian Age and giving the spotlight to none other than the Barbarian of the far north, Conan The Conqueror!
From snow-capped mountains to the wooded valleys of Cimmeria, Conan has trekked across battlefields in search of high adventure. Motivated by his own survival, power, and enrichment, The Conqueror will do whatever it takes to rise to the top!
Scroll on and check out how Dom, Ryan, Trevor, Mikey and Juan captured the highly skilled warrior.
---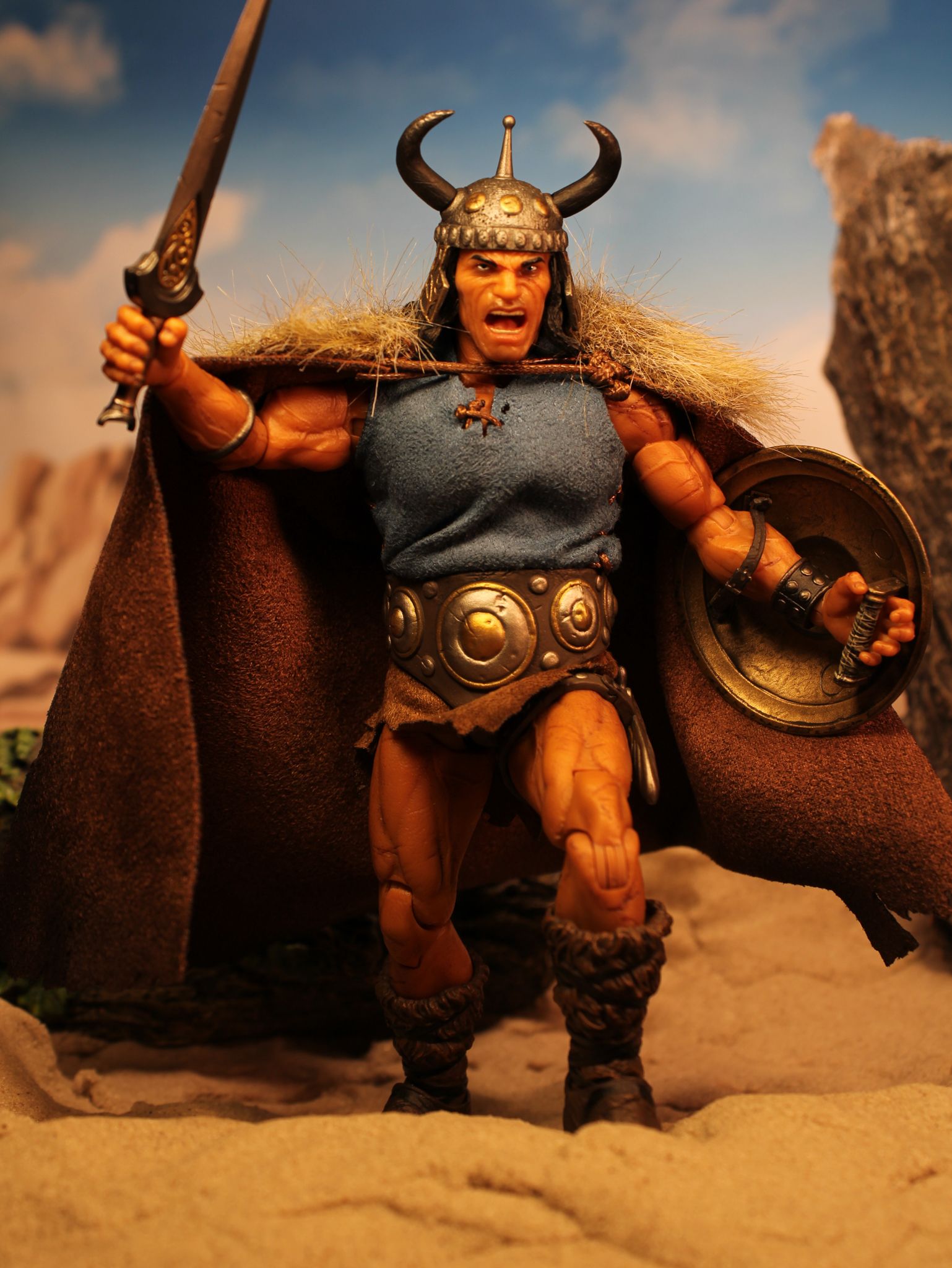 Name: Dom (@hellotheretoys)
Location: New York, US
Inspiration: I had just taken some photos of Conan swinging his sword and charging across the sand. I wanted to take a photo including his cape and helmet. As I put everything together and posed him a bit, I thought it would be cool to take a photo of him raising his sword and screaming. I was thinking the screaming would be open to interpretation as victory, or rallying others to push forward.
---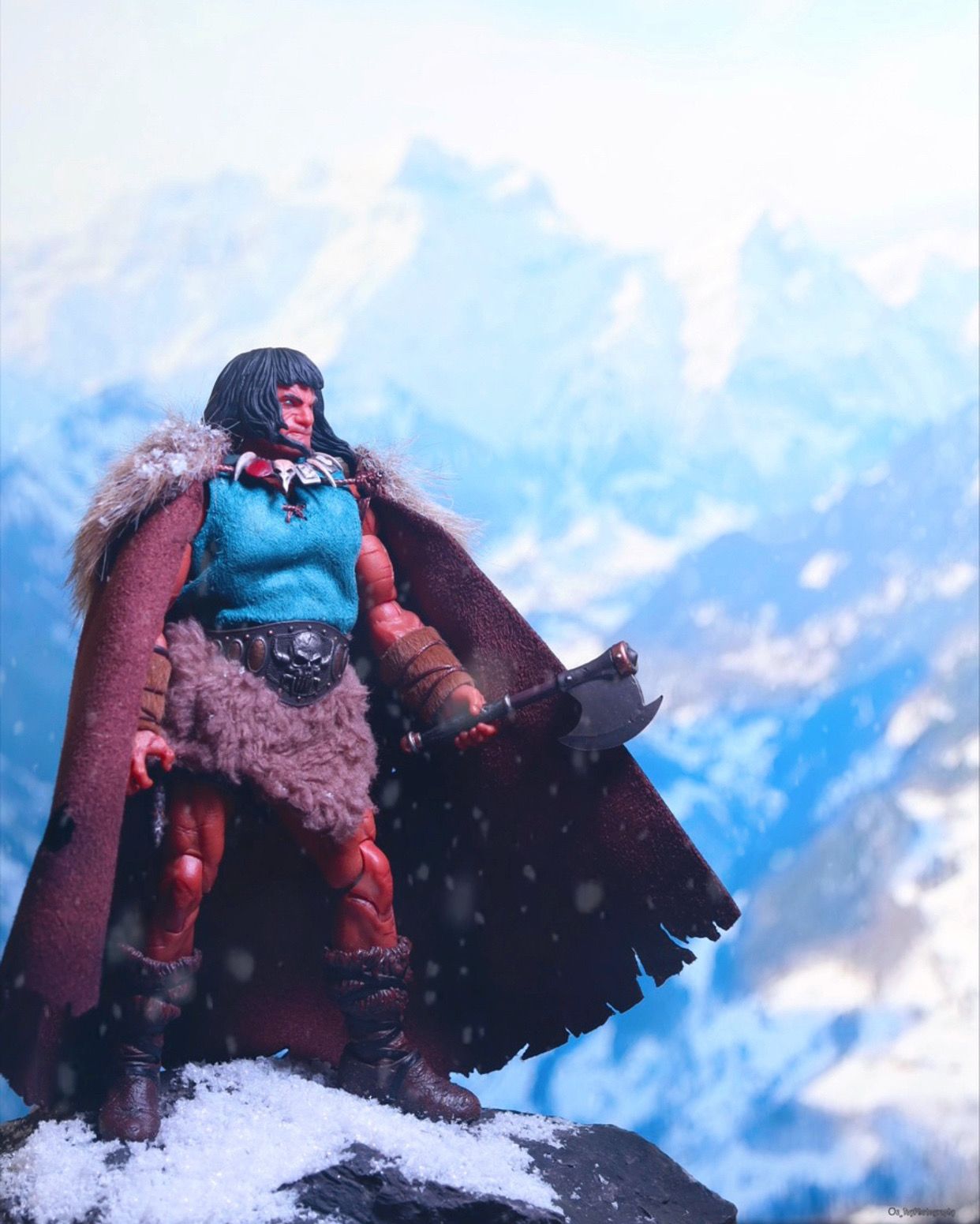 Name: Ryan (@oz_toyphotography)
Location: Canada
Inspiration: My inspiration for this shot was really a mix of my imagination. Conan comic books and Frank Frazetta art. For this shot I wanted to capture Conan after he had just conquered. Standing proud contemplating his victory. And strategizing his next adventure.
---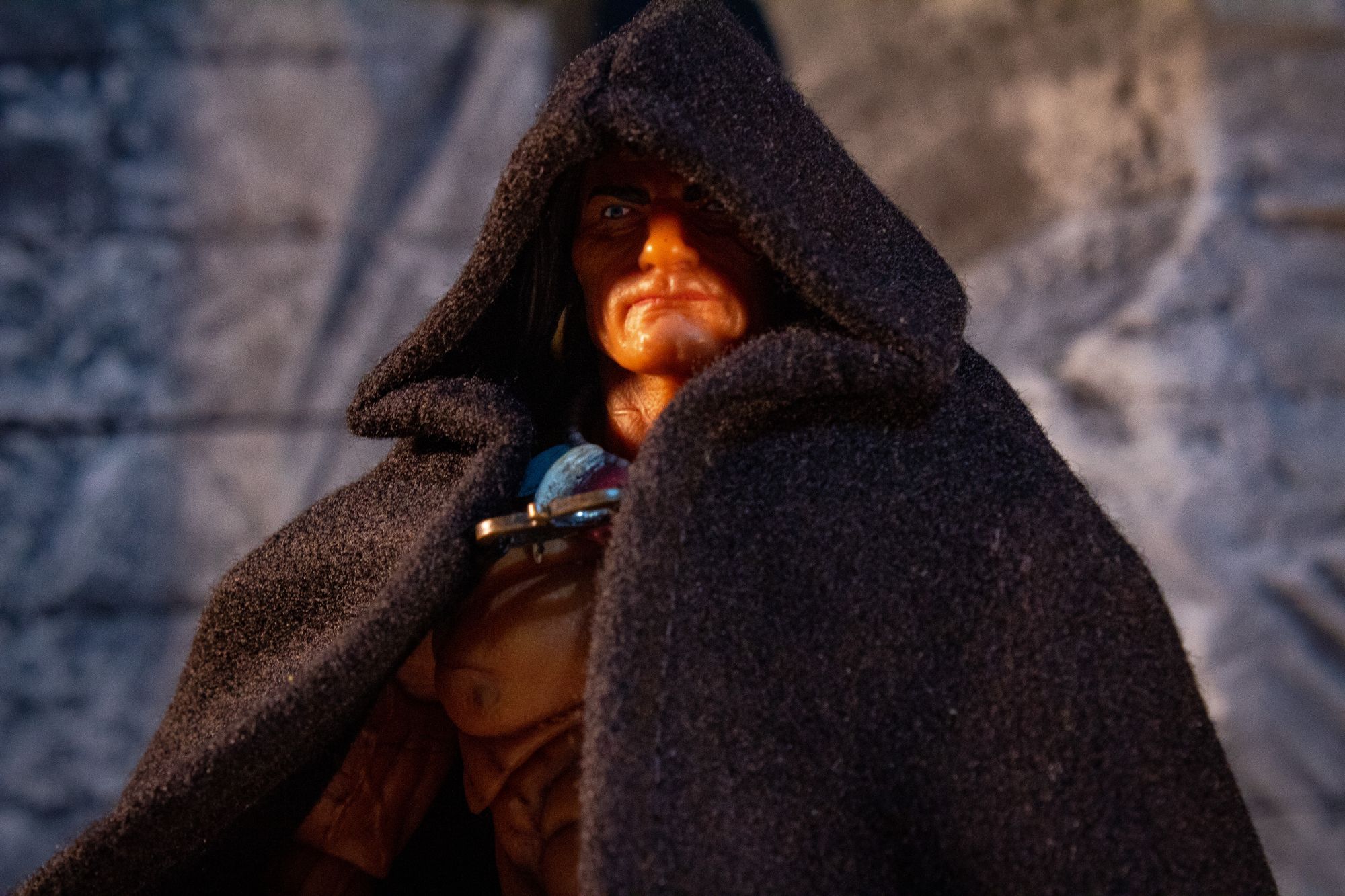 Name: Trevor (@darthproditusphotography)
Location: Pennsylvania
Inspiration: This Conan figure comes with so many great accessories and I wanted to try and showcase them each in different ways. With this cape particularly, I love the posing wire integrated into the hood. It really allows you to get it to lay just right and frame his face. Conan has such a stoic expression and the hood and sculpt convey it all very well
---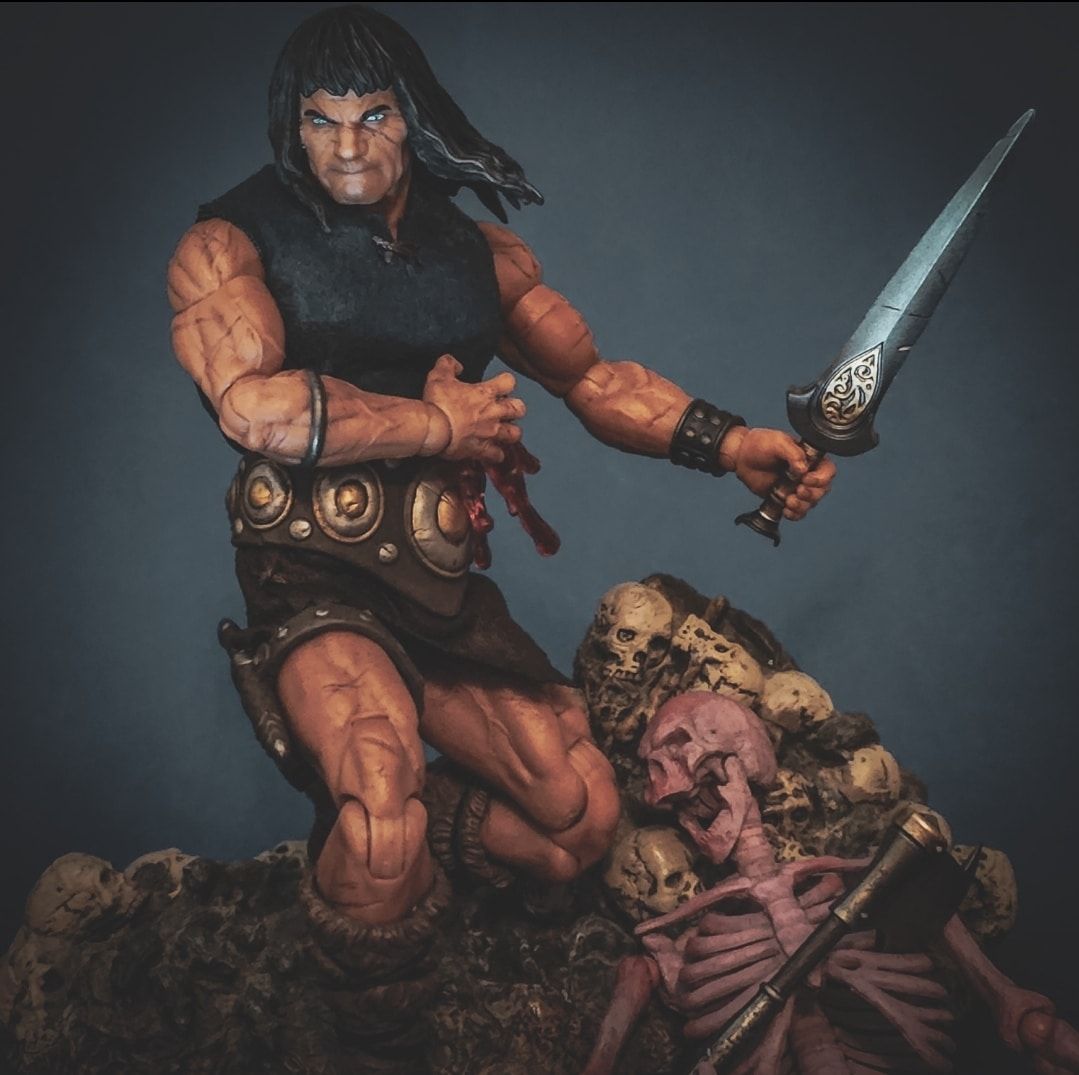 Name: Mikey (@m_i_c_benson)
Location: Massachusetts, US
Inspiration: I wanted to showcase Conan at the end of a battle.. wounded but victorious on top a mountain of skulls!
---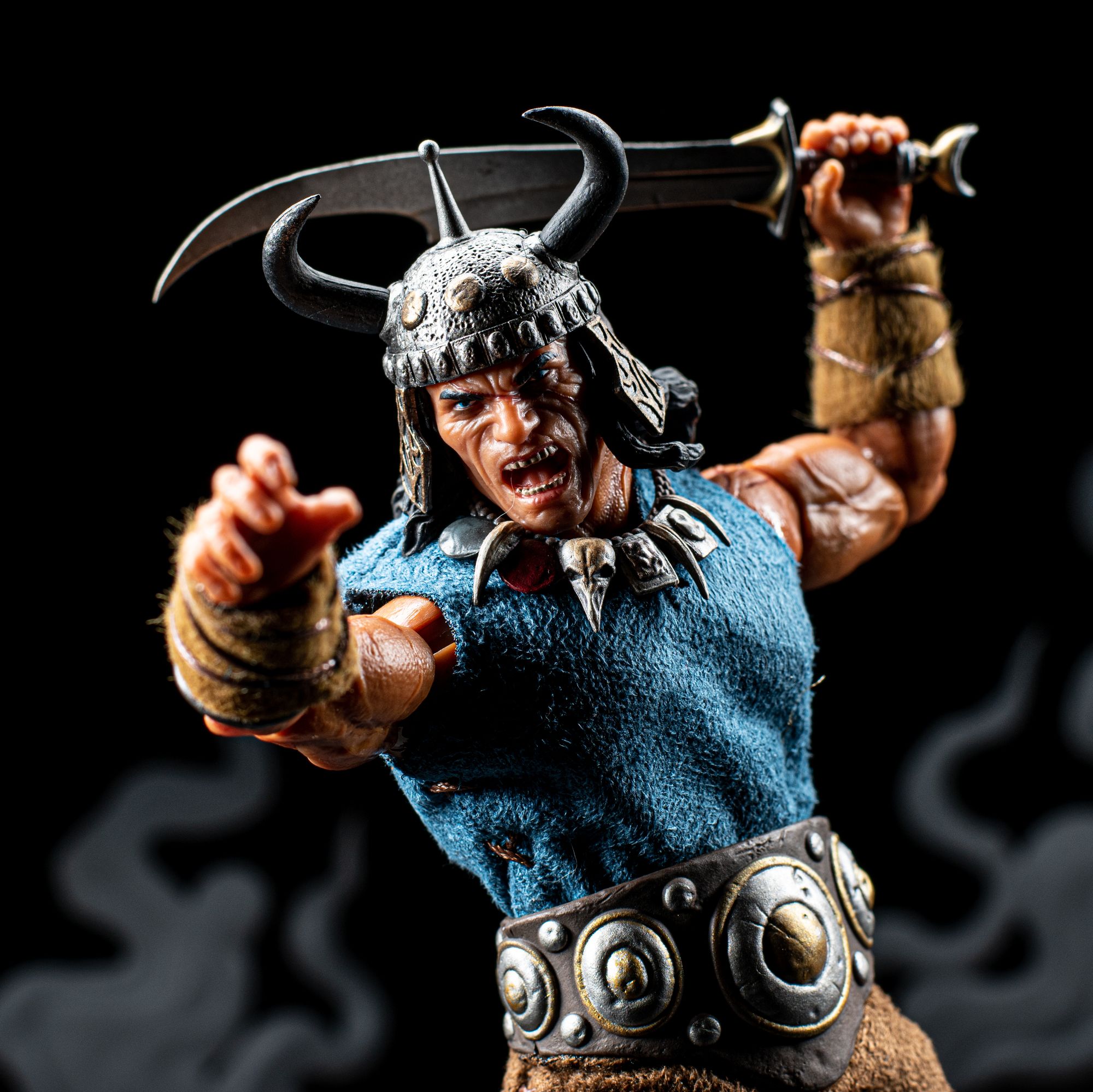 Name: Juan (@jcs.figure.photography)
Location: Florida, US
Inspiration: One of the things I absolutely love most about the Conan figures is the insane amount of detail and textures packed into each one. Makes photographing them and playing around with lights and shadows incredibly fun and rewarding. The posing in this shot was loosely inspired by the Static-6 statue.
---
Want to be featured next week? Be sure to tag us in your best Mezco photos on Twitter, Instagram, and Facebook.