FAN FEATURE FRIDAY #139 - ULTRAMAN EDITION

"Making the impossible possible by never giving up until the very end...that's what it means to be an Ultraman."
Anybody up for a road trip with a side of intergalactic action? Just a mere three million lightyears away, we're headin' to Nebula M78!
This week's spotlight goes to none other than Ultraman, the powerful silver being from the Land of Light! A member of the Inter-Galactic Defense Force, Ultraman defends both his home planet and Earth from giant monsters and sinister aliens.
Once you've scrolled on to see how Luis, Ryan, Aaron, Jason and Niko captured the formidable kaiju, we're off to Tatara Island. Apparently, the Science Special Search-Party have discovered something beastly...
---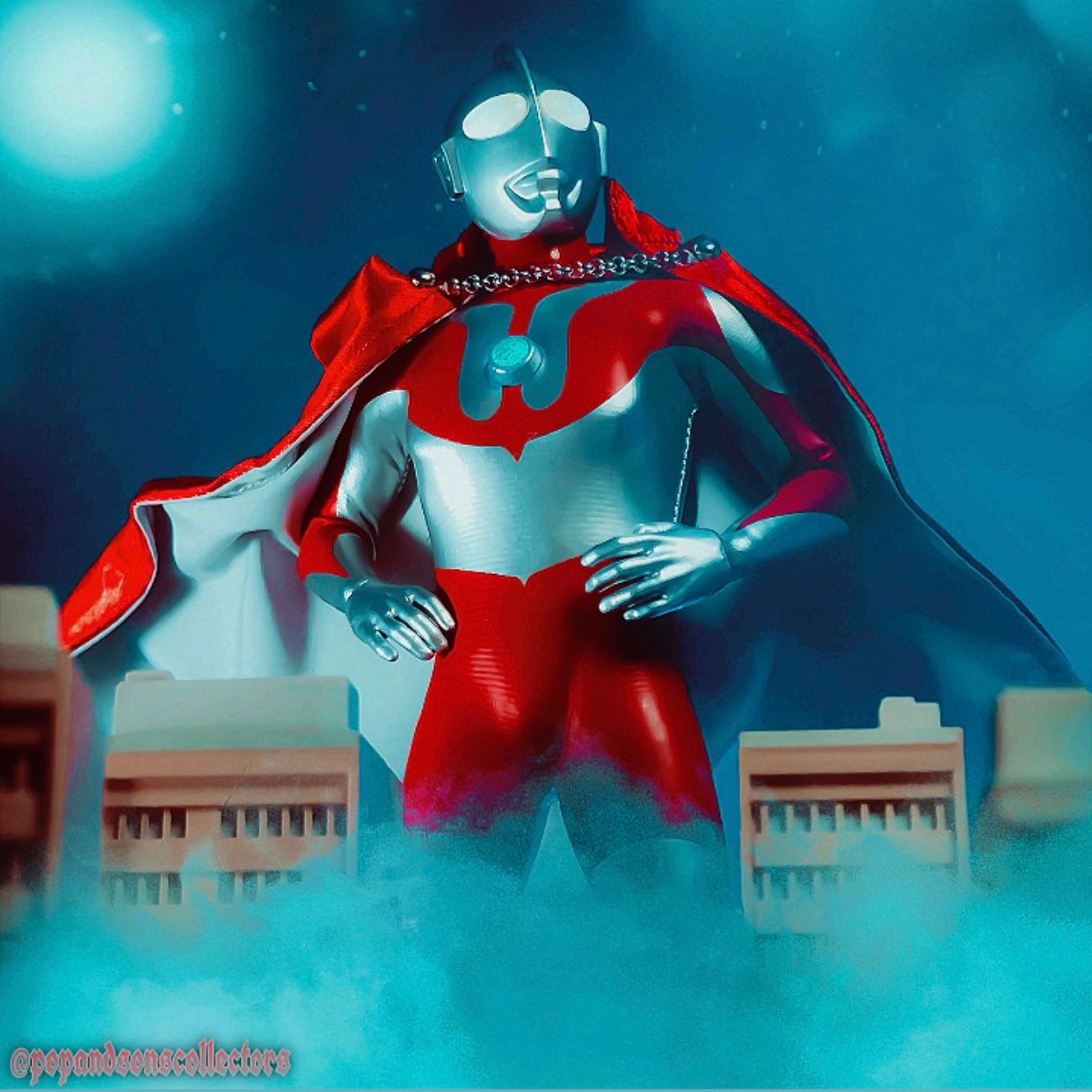 Name: Luis (@popandsonscollectors)
Location: California, US
Inspiration: The inspiration for this shot kind of comes from those old, heroic illustrations that you would find like on a wartime poster. To me , Ultraman isn't just a hero, but a true protector of the people. So, I thought it would be cool to set him up standing vigilant while the city sleeps, ready to defend humanity.
---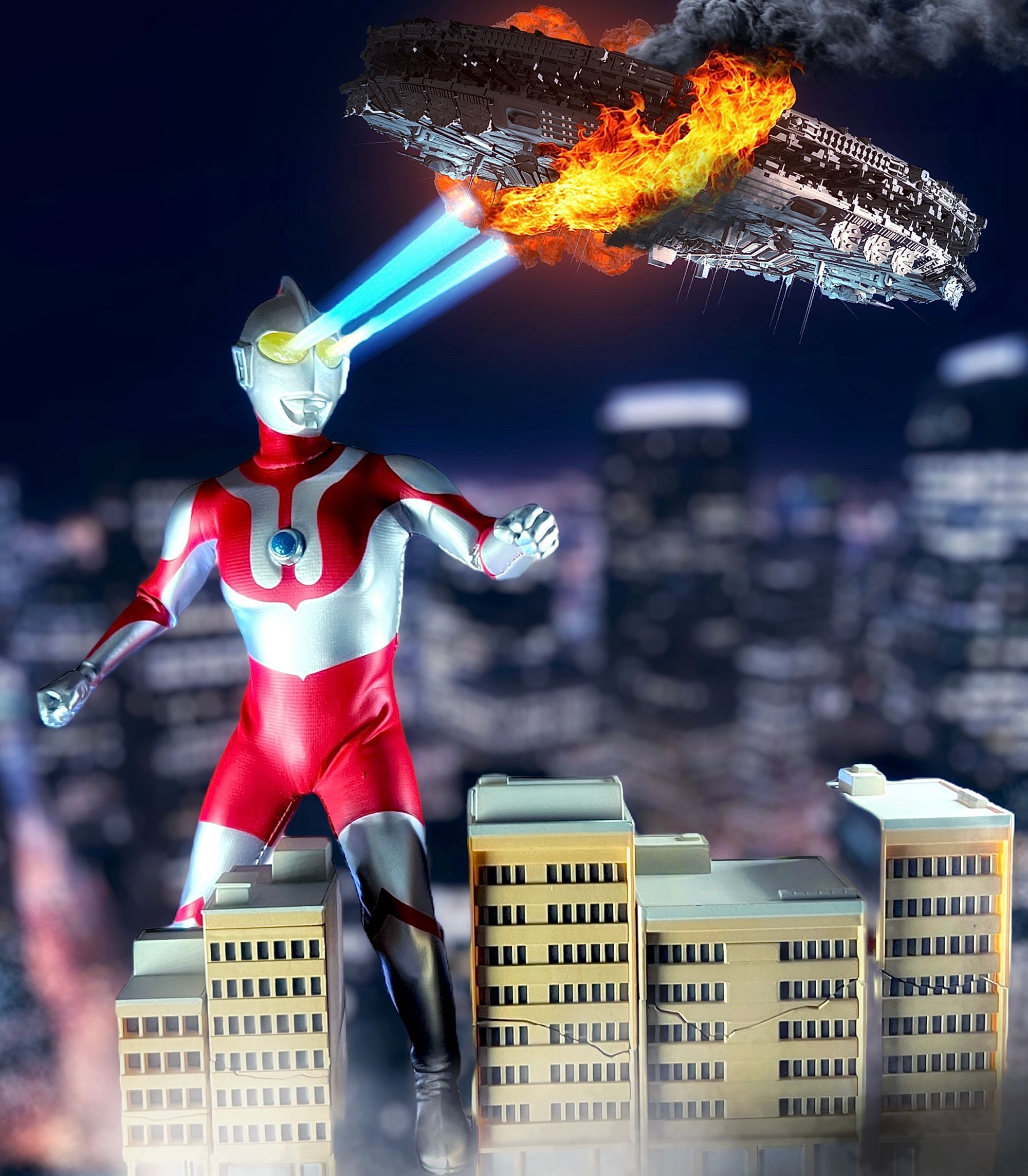 Name: Ryan (@80sberg)
Location: Tennessee, US
Inspiration: The concept of a giant superhero protecting cities from otherworldly threats appeals to the big kid in me. 60's sci-fi clearly had its influence on Voltron & the Power Rangers of my era. Ultraman is a must have in the Mezco community.
---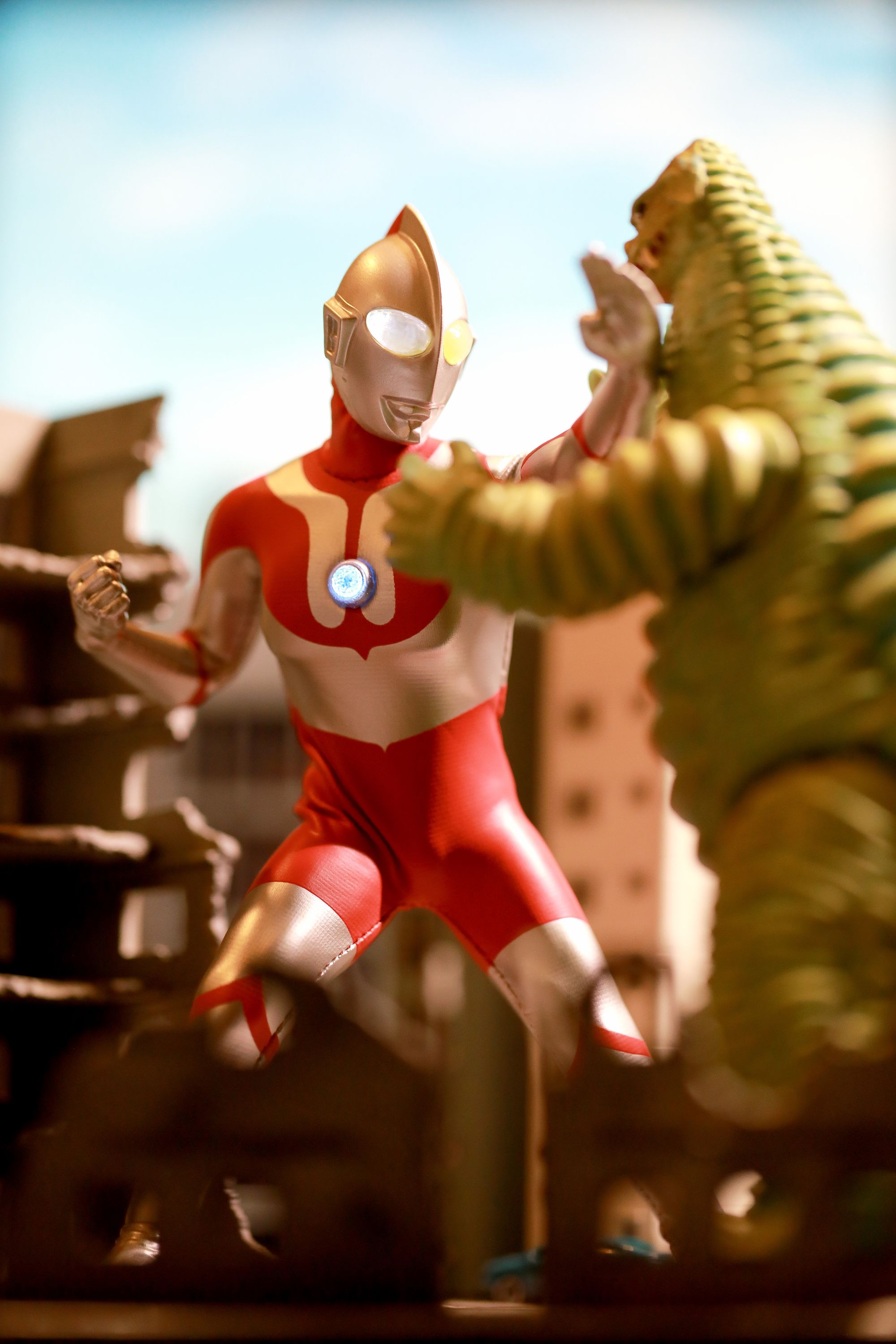 Name: Aaron (@greenisyellow)
Location: California, US
Inspiration: The light up features reminded me of all the awesome monster fight sequences from the original Ultraman series. I wanted to create a scene where the heroic Ultraman defends a dense city from a rampaging Kaiju.
---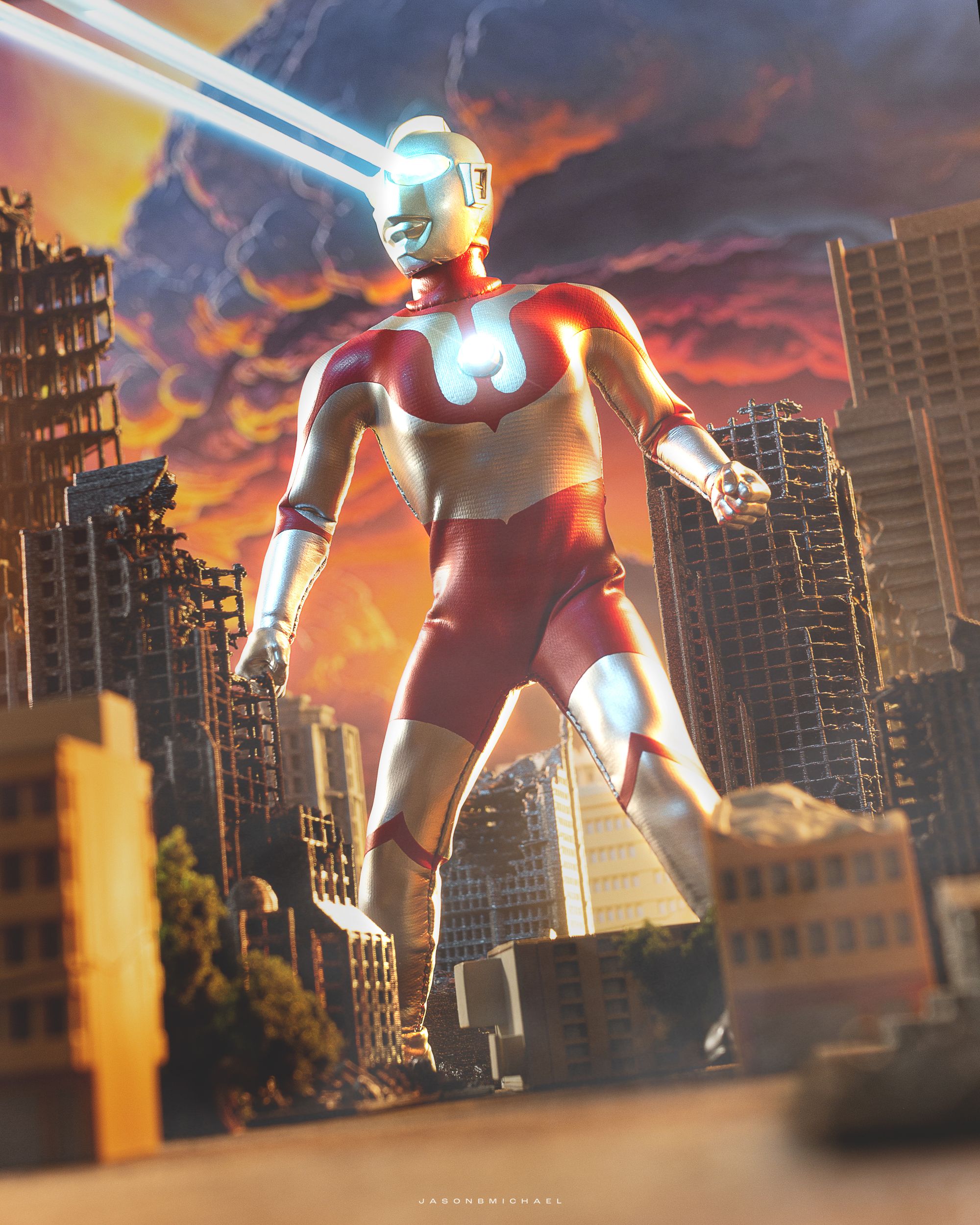 Name: Jason (@jasonbmichael)
Location: Canada
Inspiration: Full disclosure, I knew of Ultraman, but I'd never watched any of the shows. I got the Mezco figure because my father told me he used to watch Ultraman when he was a kid. Thinking of my dad as a young boy watching "superhero" shows on television was a thought I found endearing. As a result, I used that as the catalyst to create this toy photo. My dad liked it so much that he now has a print of the photo he said he'd hang in his garage.
---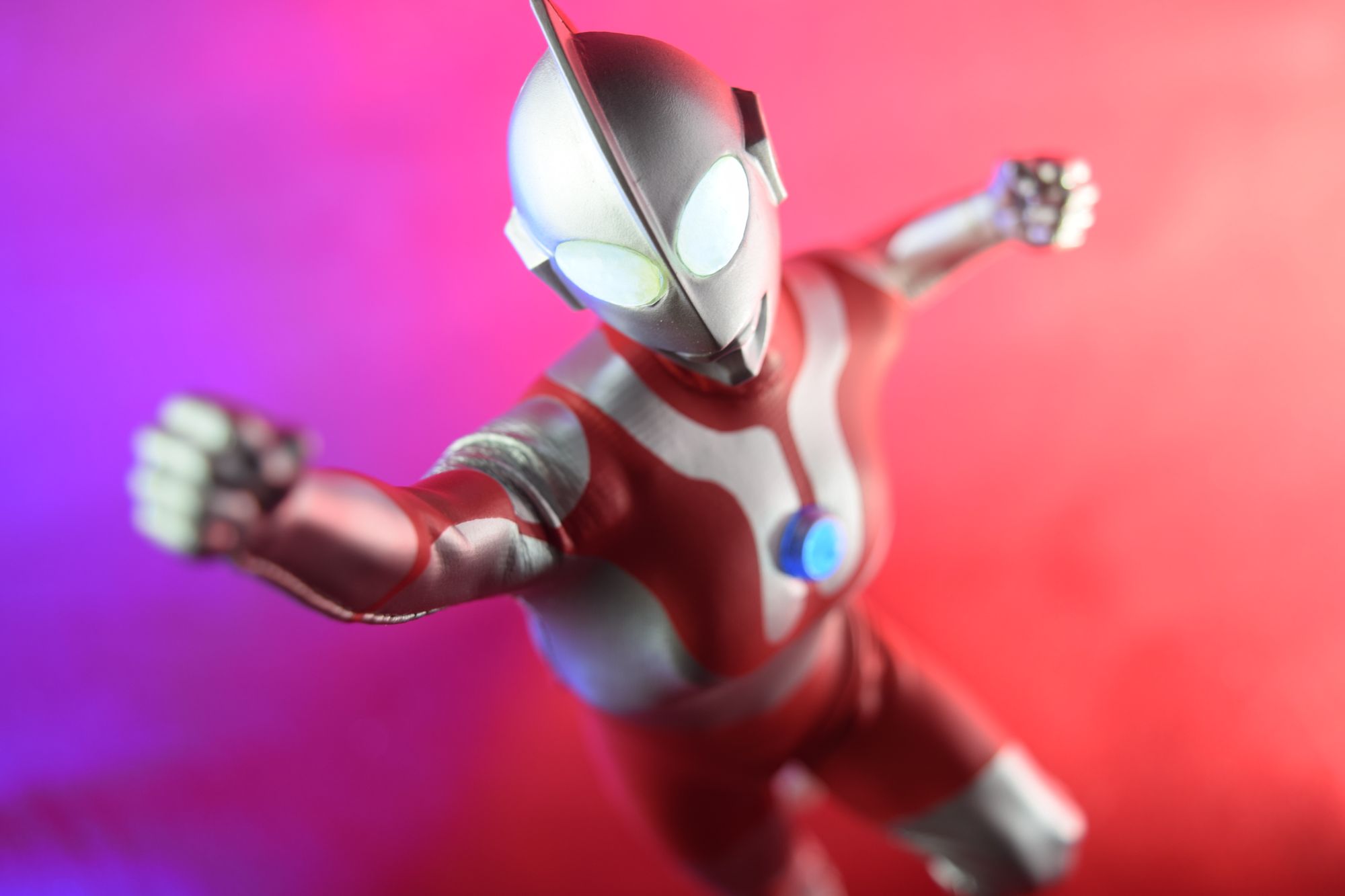 Name: Niko (@justonikx)
Location: New York, US
Inspiration: First off I'd just like to say that this Ultraman is nothing short of perfection. The way the material wrinkles and creases in all the right places make you feel like you truly have a mini Ultraman hanging in the comfort of your own home. It is because of this that I chose to recreate the iconic transformation shot. With the dope LEDs of the figure and the way the light just glides across that silver of the body, once you see Ultraman grow….it's about to go down!
---
Want to be featured next week? Be sure to tag us in your best Mezco photos on Twitter, Instagram, and Facebook.