FAN FEATURE FRIDAY #153 - WEDNESDAY EDITION

"Every Day Is All About Me. This One Just Comes With Cake and a Bad Song"
Wednesday Addams: the girl who turns "I hate everything" into an art form. She rocks a wardrobe of eternal black like it's going out of style... which it's not, ever.
Her idea of a good time? A graveyard picnic with Thing, followed by some deadpan sarcasm that'll leave you in stitches (figuratively, of course).
Scroll on and check out the queen of all things dark, deary, and fabulously deadly!
---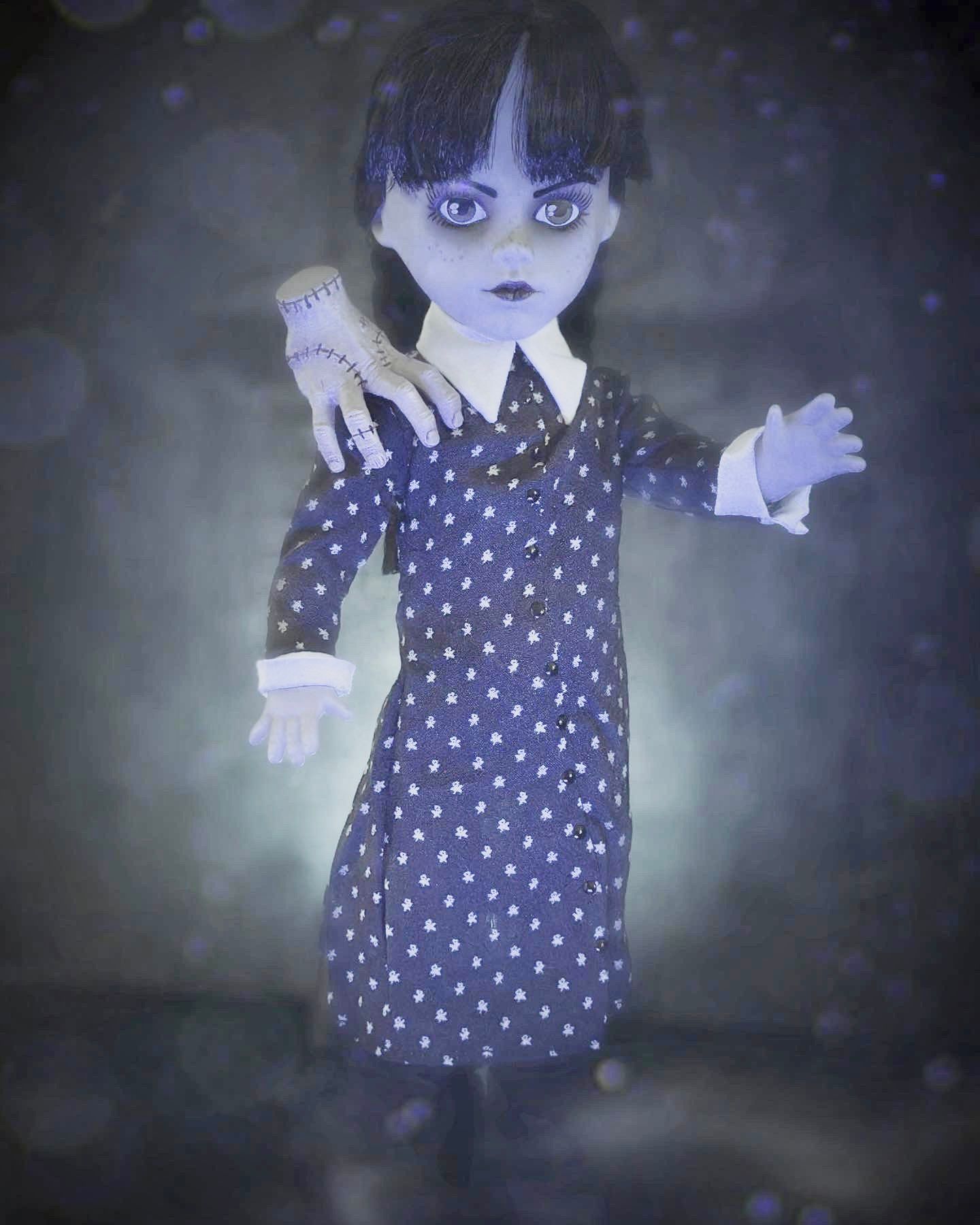 Name: Manny (@bigmannyfresh909)
Location: California, US
Inspiration: My inspiration behind the photo comes from my daughter.  She is beautiful and has her own style.  Just like this awesome figure of Wednesday Addams.
---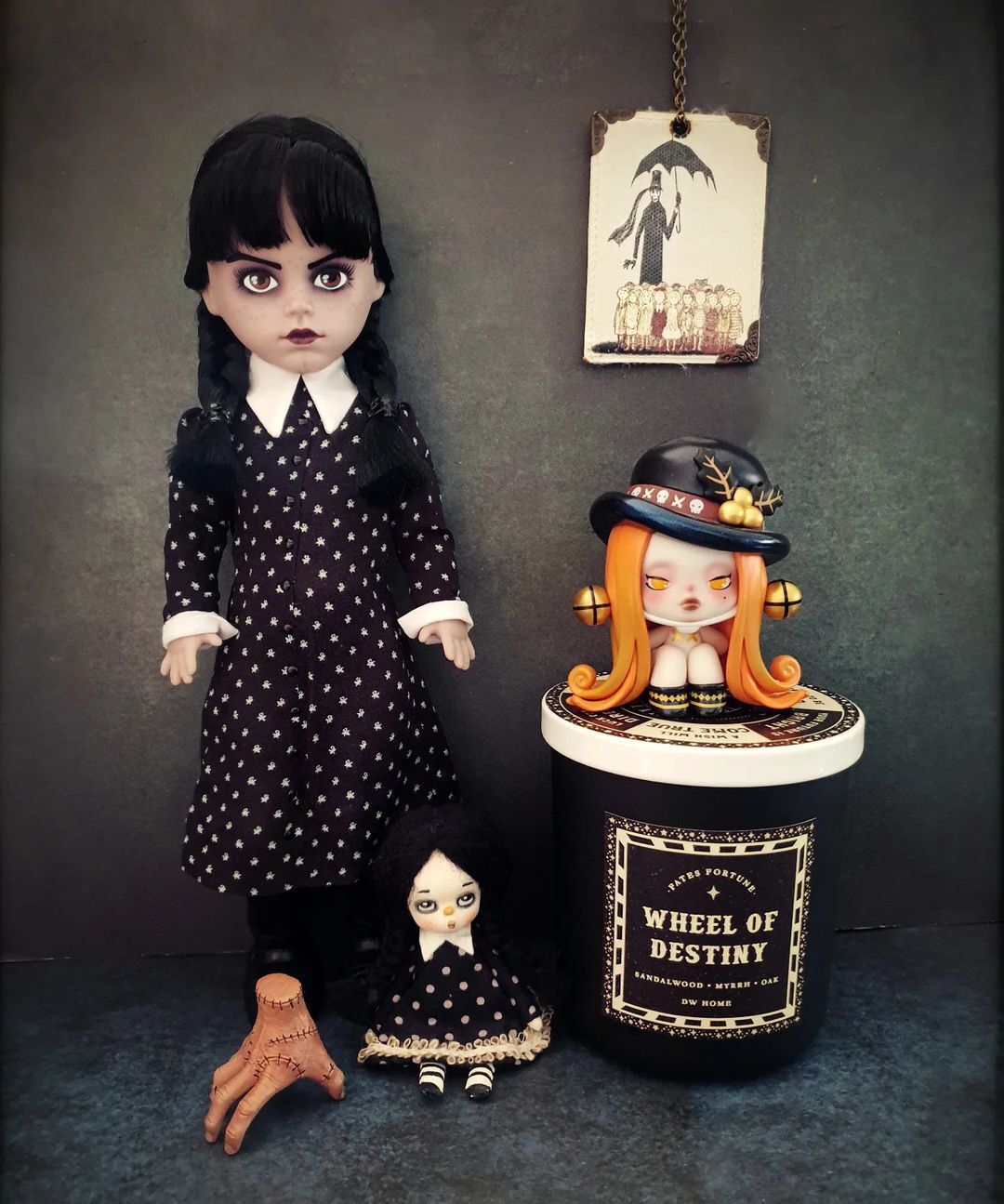 Name: Jane (@dolltowndreams)
Location: United Kingdom
Inspiration:  I have collected Living Dead Dolls over the years and I've always loved Wednesday Addams so when the Wednesday doll was released I had to have one. I take pics of dolls with props. The small doll is a Wednesday doll made by an artist and the figure sat on the candle is a Skull Panda figure of IT from The Addams Family by Pop Mart!
---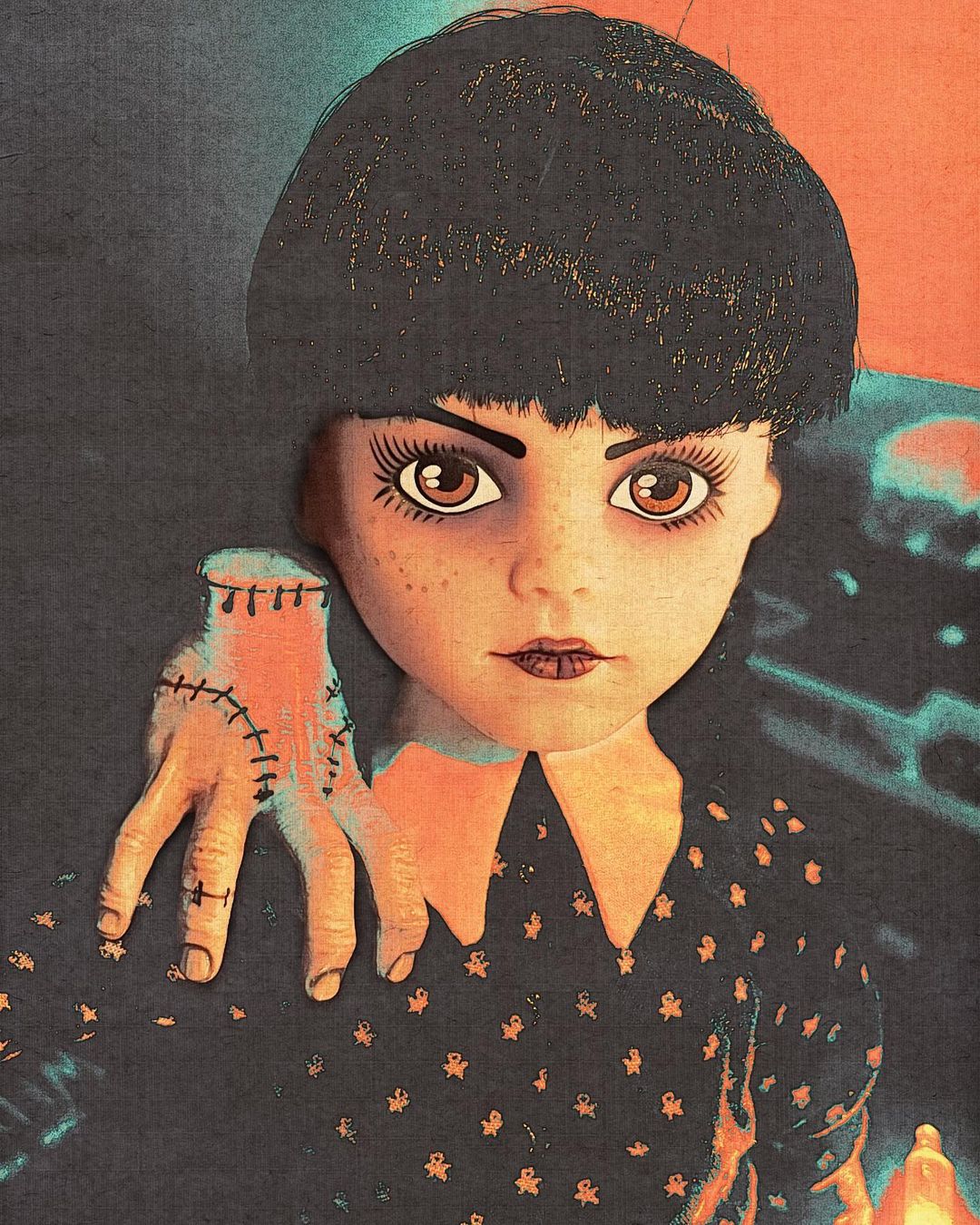 Name: Zixuan (@taishouzuiye)
Location: Illinois, US
Inspiration: Amidst the flickering and fragmented lamplight, I witnessed the flames ablaze within the calm depths of her pupils.
---
Want to be featured next week? Be sure to tag us in your best Mezco photos on Twitter, Instagram, and Facebook.