FAN FEATURE FRIDAY #156 - RED PYRAMID THING

"Some fear death... others pray for it."
Meet Red Pyramid Thing: the original geometric maniac from Silent Hill 2. He has an edge in the intimidation department, between his massive metal pyramid for a noggin and the colossal knife he wields. Pure nightmare fuel!
In Silent Hill 2, Red Pyramid Thing's a silent but deadly neighbor, turning foggy streets into his personal playground. So, scroll on to see how John, Dante, Pete, and Edward crossed paths with the executioner.
---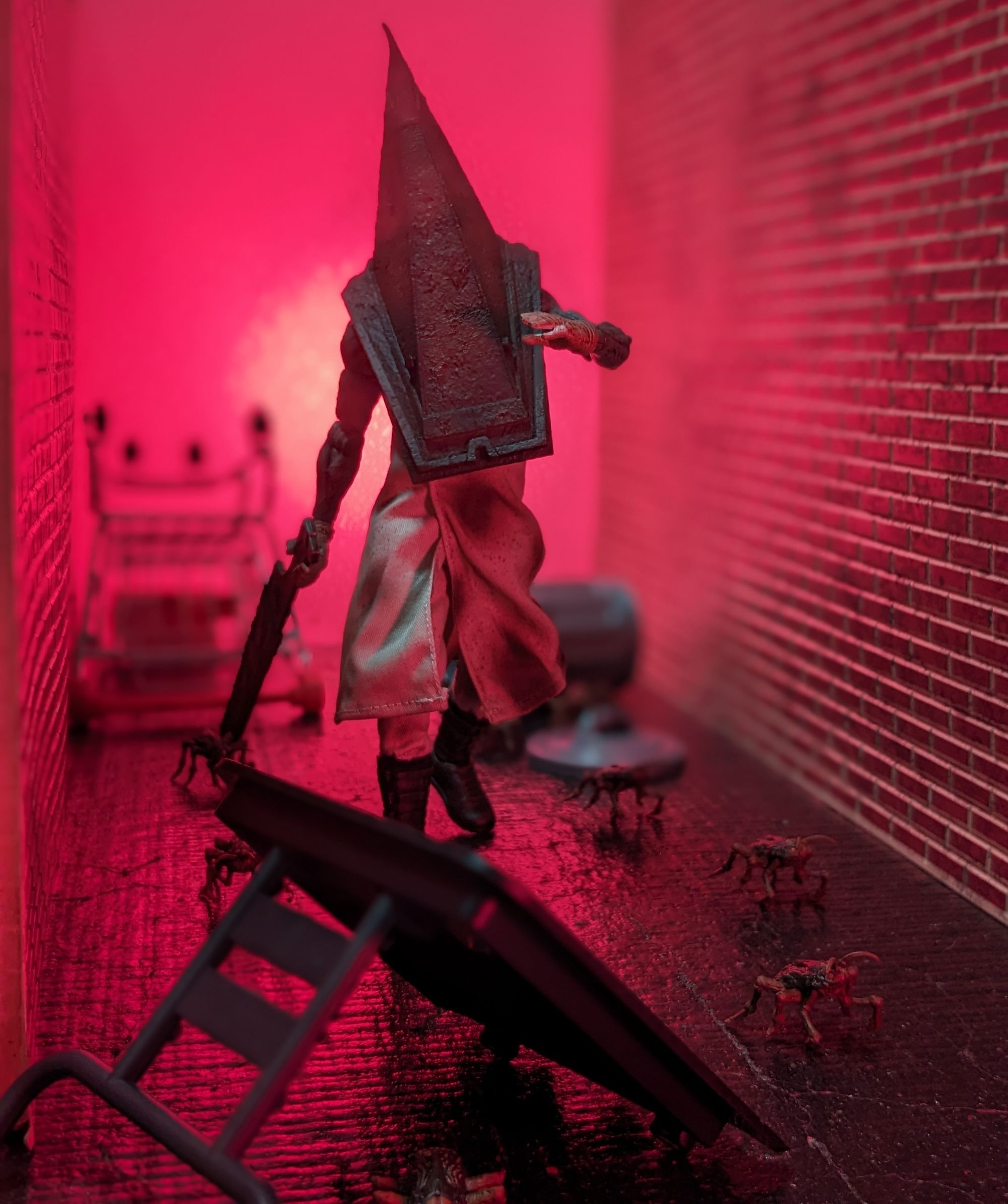 Name: John (@pintelguy)
Location: Virginia US
Inspiration: I'm a big Silent Hill fan, and like many, the second entry is my favorite. Pyramid Head is such an iconic design and just exudes dread. When I got the One:12 Collective figure in my hands I just had to try and replicate that distinct Great Sword pulling walk he does in the game!
---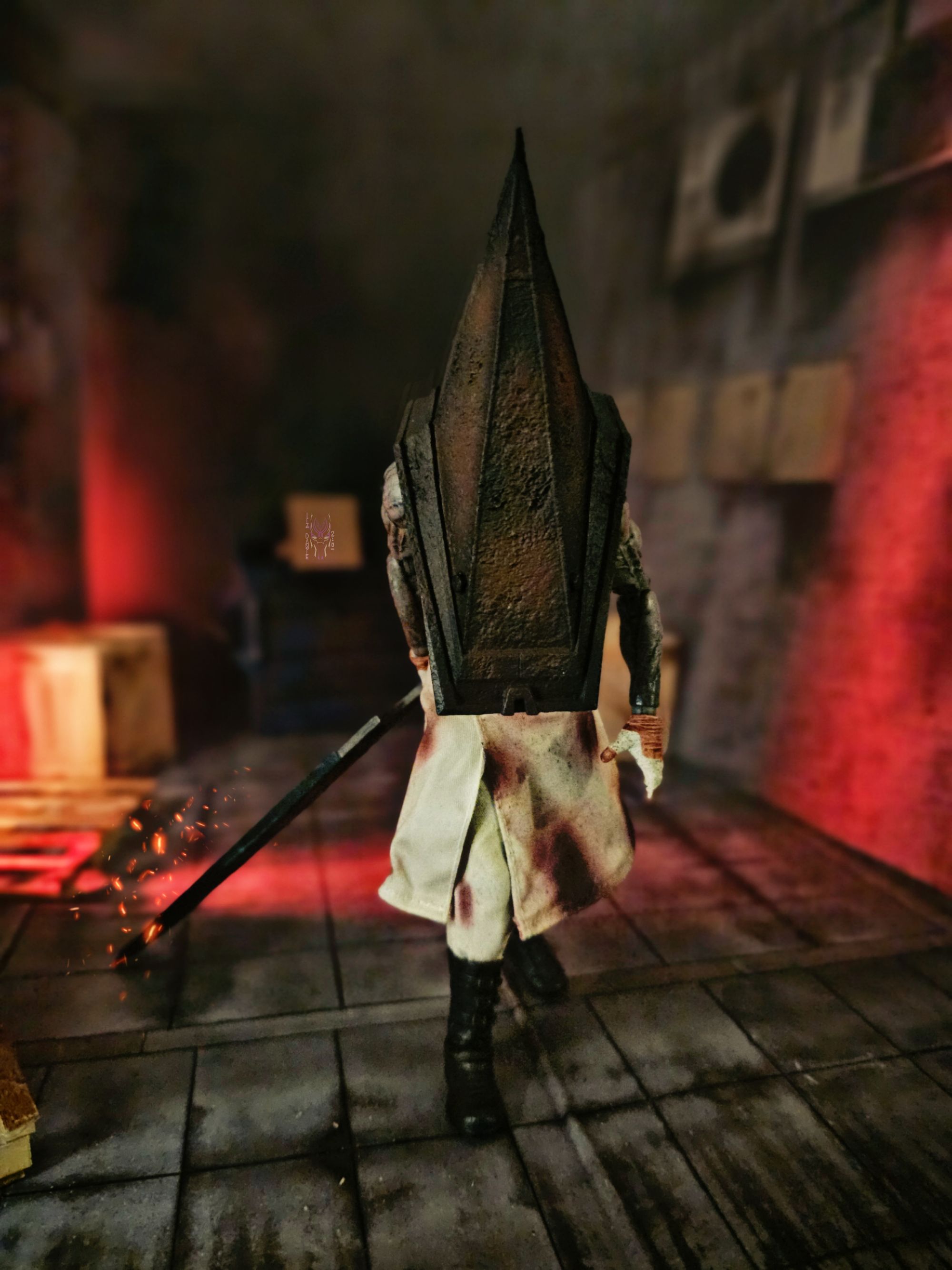 Name: Dante (@itzdante2.0)
Location: N/A
Inspiration: After doing some quick research on Pyramid Head I decided that I really wanted to highlight his sword. I imagined Pyramid Head slowly walking down a creepy hallway dragging his sword on the ground and creating sparks. Similar to the way Freddy Krueger does it with his claws across the pipes in Nightmare on Elm Street.
---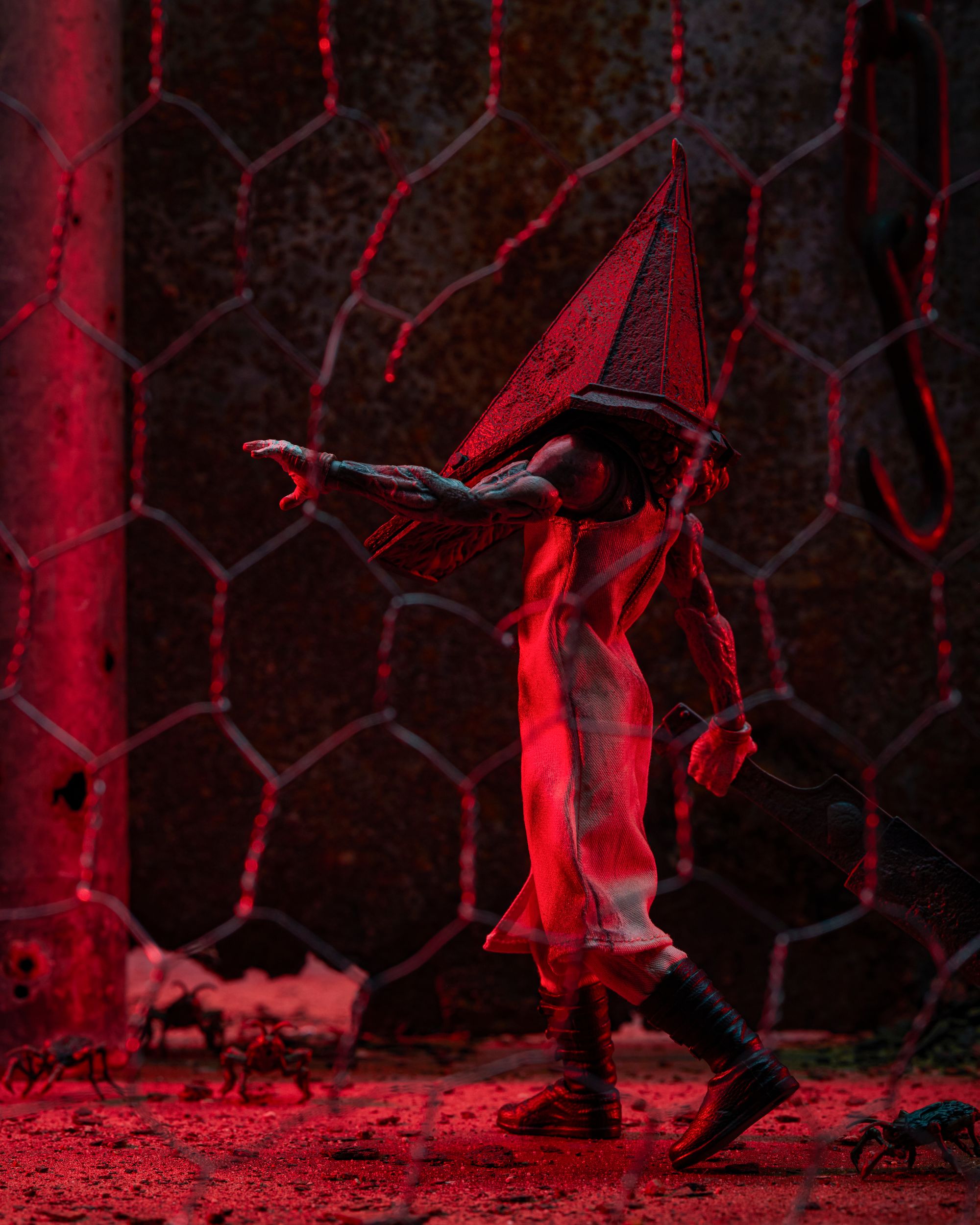 Name: Pete (@pete_ruokis_photography)
Location: New Hampshire, US
Inspiration: I wanted to make a photograph from the perspective of someone witnessing Pyramid Head without necessarily being chased by it.
---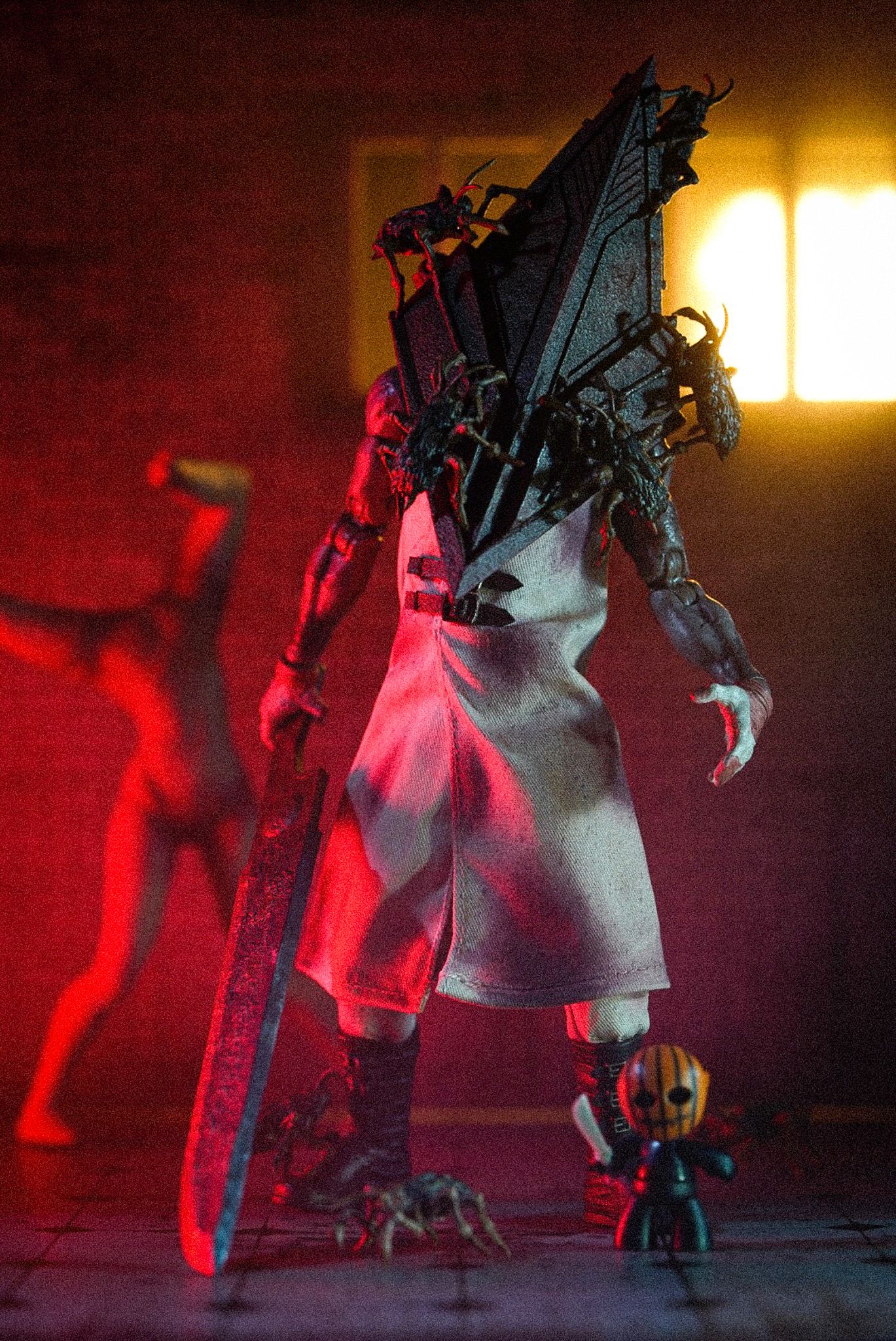 Name: Edward (@toysgotme)
Location: Texas, US
Inspiration: This photo was taken for a Mezco Monday submission. It was inspired greatly by the Halloween-themed freebie packet that came with Pyramid Head, which instantly got me into the Spooky Season Spirit! I knew I had to take a frightening and creepy photo of Pyramid Head and the accessories he came with made it easy.
---
Want to be featured next week? Be sure to tag us in your best Mezco photos on Twitter, Instagram, and Facebook.