FAN FEATURE FRIDAY #158 - JOKER EDITION

"I wear a grin. And that grin, it's not to hide who I am, but to reveal what I am."
Clown. Prankster. Killer! No villain is more recognizable than the mayhem-maker himself, The Joker! Always down for a good laugh, The Joker's insane reign of mania has plagued Gotham City for decades. From teddy bear bombs to acid-spewing G.C.P.D. badges, you never know what this guy's gonna think of next!
Buckle up, laugh along, and don't forget to smile! Let's descend into chaos with the help of Mike, Vin, Zaid, Pascal, Kevin and Rye.
If you haven't already, check out our all-new Joker: Golden Age Edition, available for preorder now!
---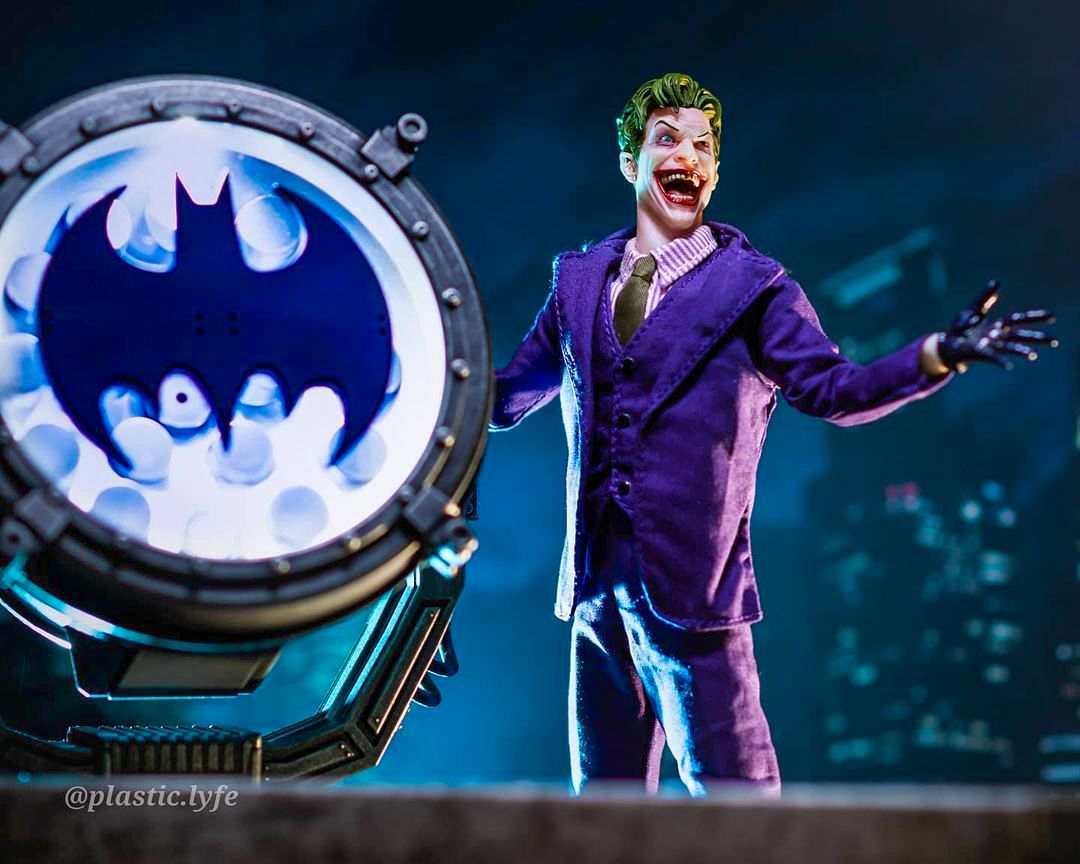 Name: Mike (@plastic.lyfe)
Location: Canada
Inspiration: Upon purchasing the Mezco Jim Gordon, the Bat Signal accessory was so detailed that I wanted to snap a photo. I knew everyone was going to do the same photo with either Batman or Gordon, so I decided to take a different route. The Joker is always getting under Batman's skin, so why not have Joker calling him out?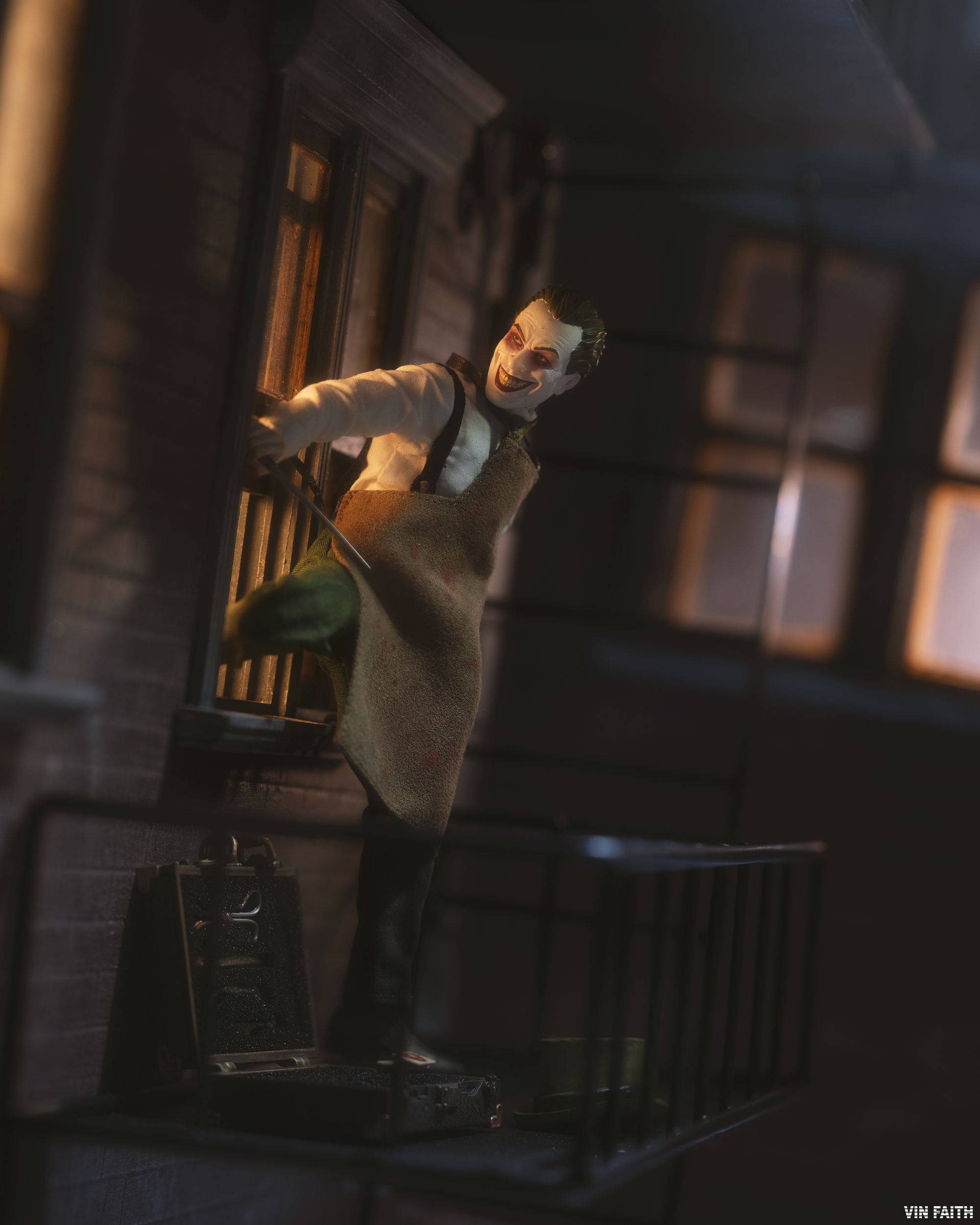 Name: Vin (@vinfaith_custom)
Location: France
Inspiration: For this pic, I wanted to create something horrible without seeing the horror. The fact he is leaving this place by night with all of his stuff already outside shows us that he just did something terrible inside this place. I wanted the background to be close so we feel a bit trapped as a victim. The Joker can get us inside or outside. And the fact there is no one outside is a way to say "no one can hear you". Finally, there is the side look as if he is looking at his masterpiece of blood. A cold night for a cold murder.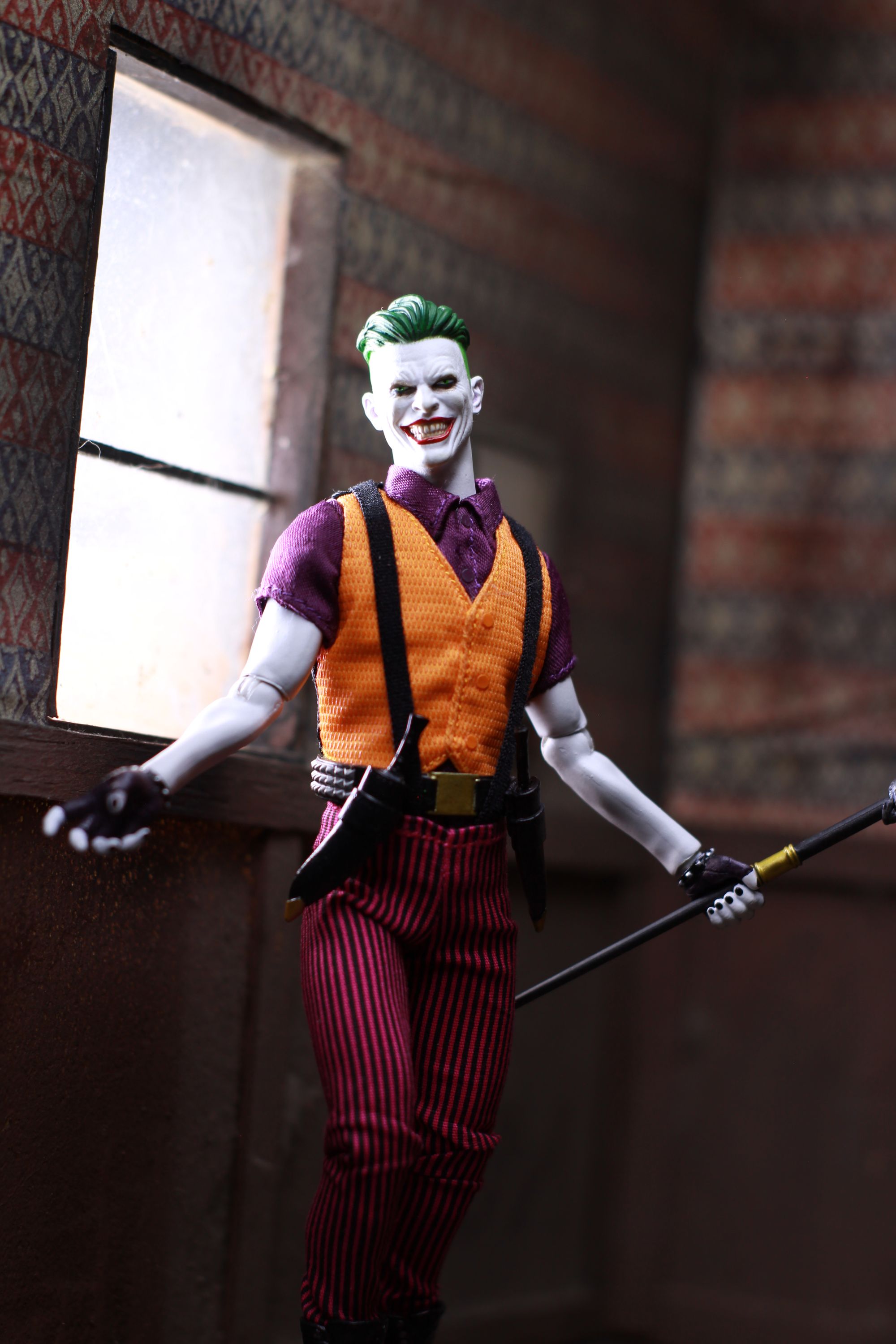 Name: Zaid (@vaultcustomfigs)
Location: Indonesia
Inspiration: I love Joker as a character, he's the best Batman villain and comic book villain in general I should say. The idea of the photo was taken inside his fun house, probably planning to create more chaos in Gotham City, and the natural lighting helps make him look menacing too!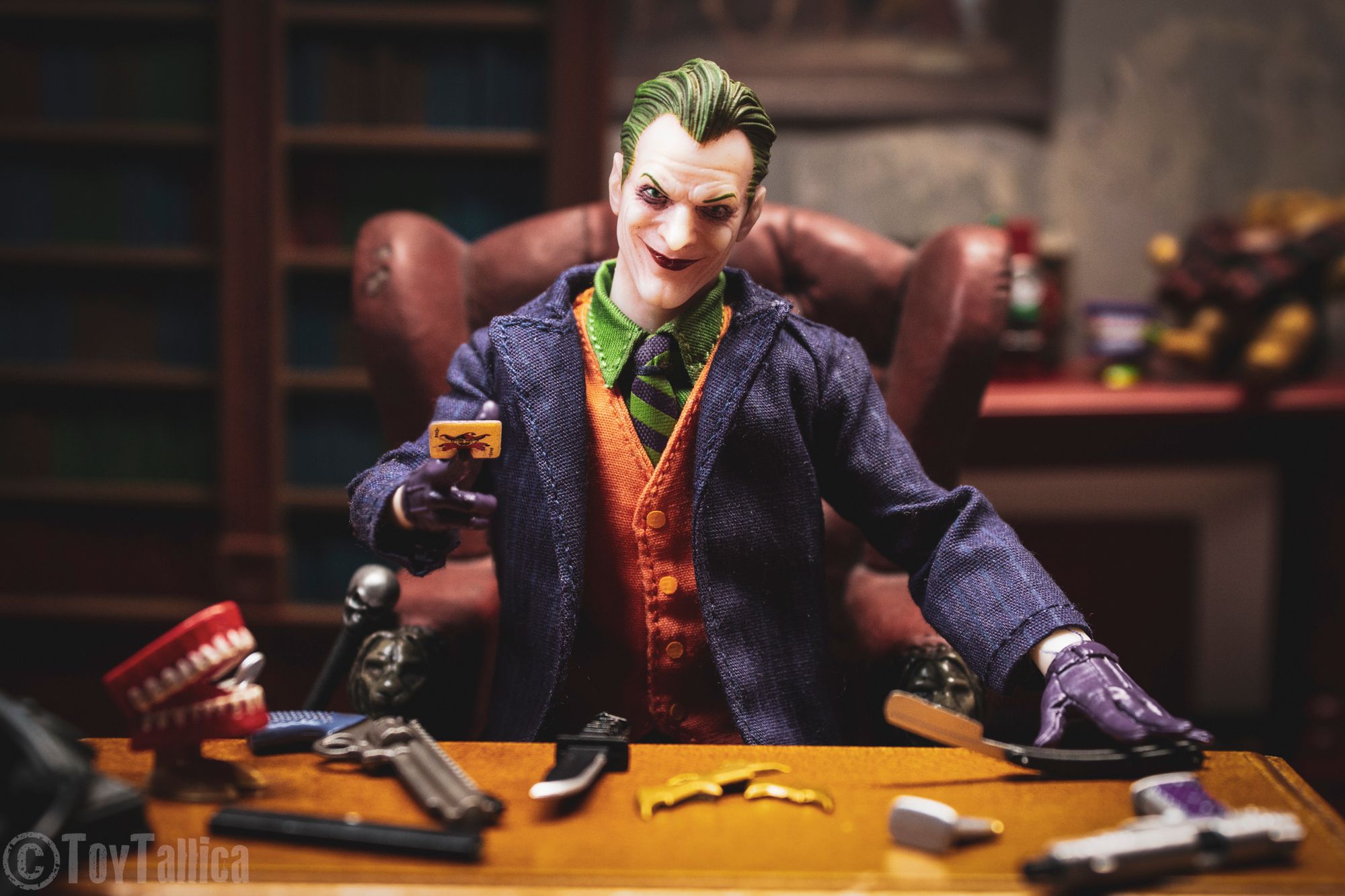 Name: Pascal (@toytallica)
Location: Germany
Inspiration: Since I got this Joker Deluxe Version I like this head the most. The smile and that kind of "You don't know what I do next, but I will love to see your reaction" style of look. So I imagined how the Joker would give somebody his card like a "Private Investigator" for the Gotham Underground. Therefore I wanted to bring up a lot of stuff on the table, which is for sure no problem with the huge amount of accessories in the One 12 Line.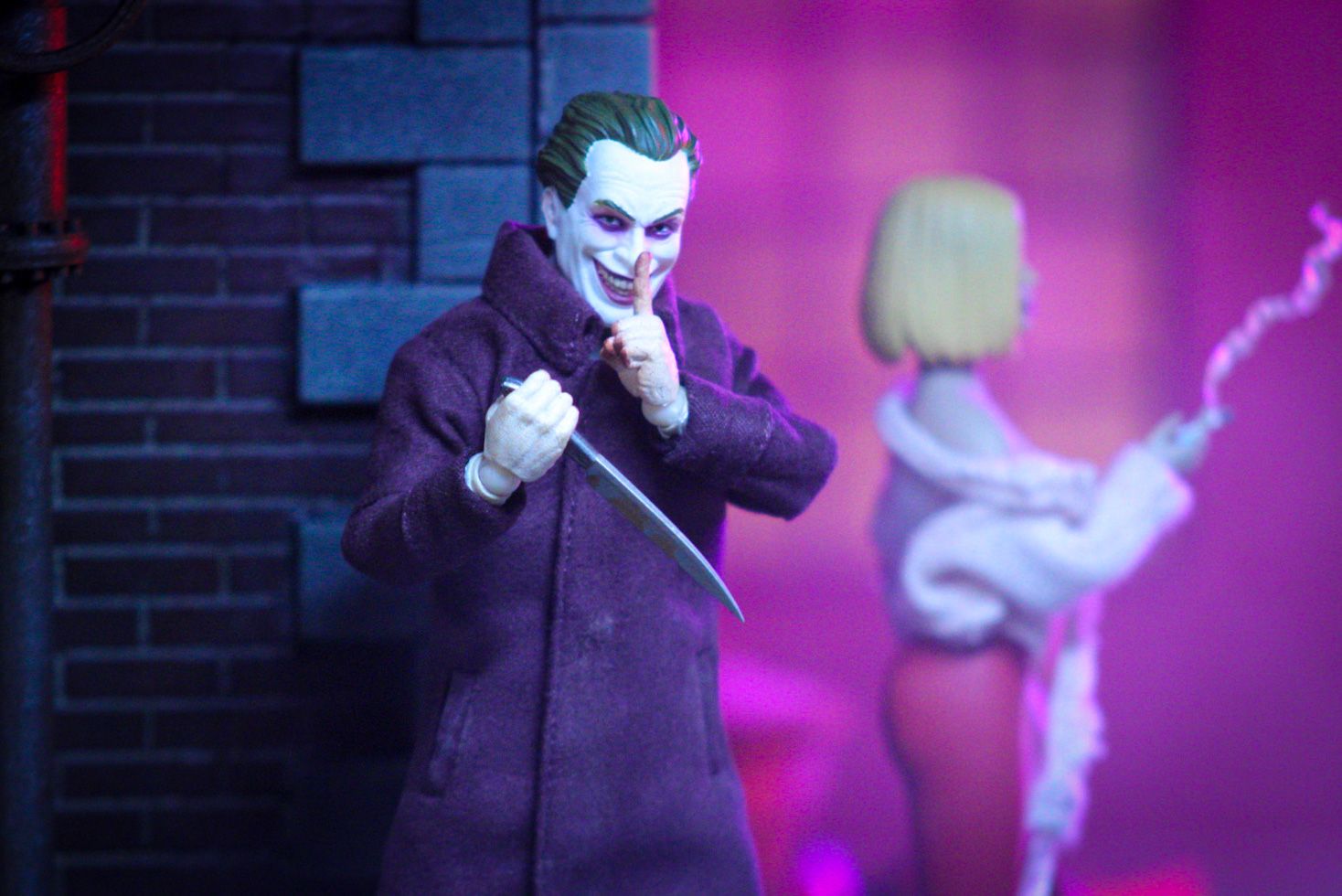 Name: Kevin (@hawkycoop)
Location: Maine, US
Inspiration: I love the design of this Joker and the classic horror villain vibe he evokes. This pose paired with the excellent smiling head sculpt portrays his menacing sense of humor while stalking his victim.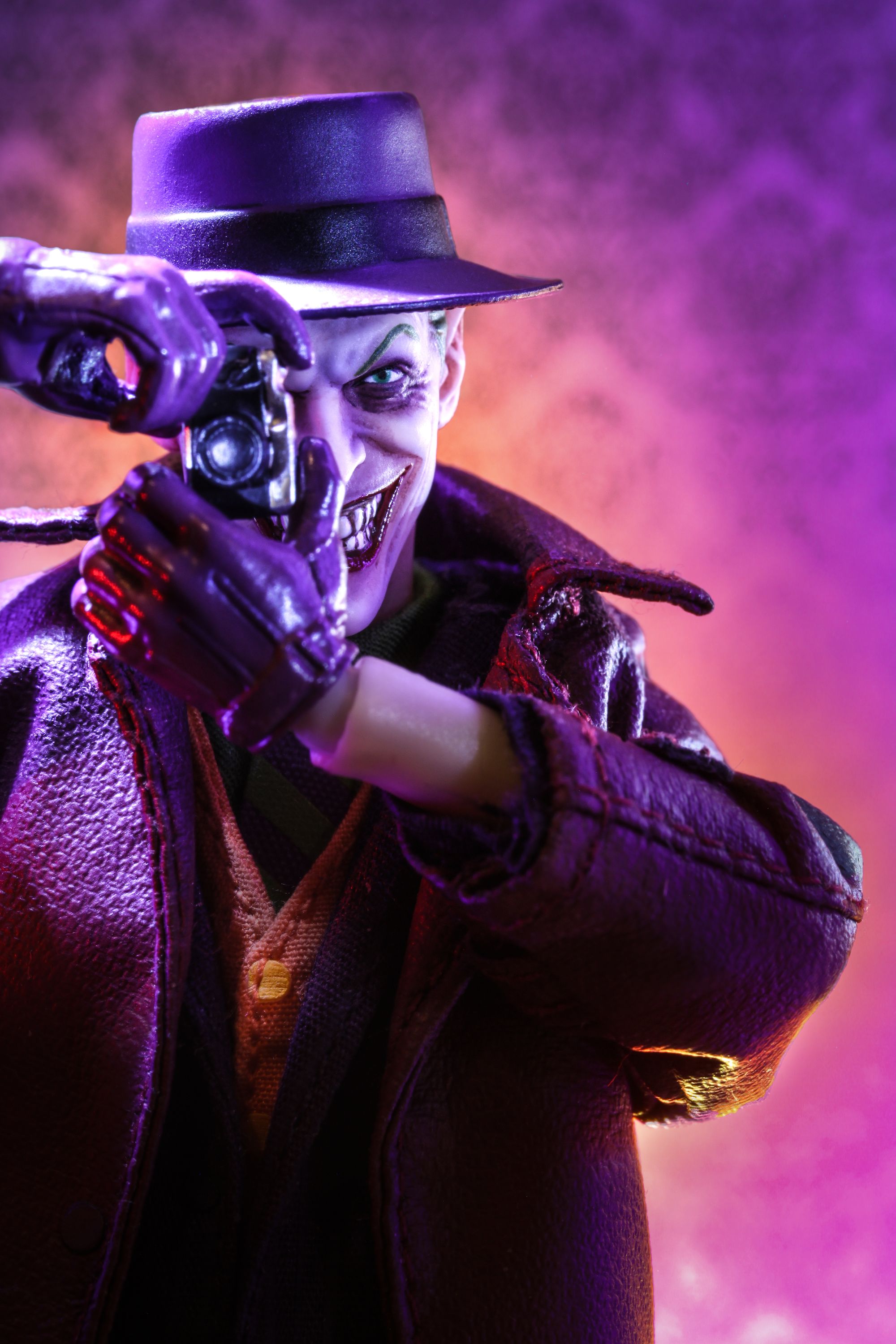 Name: Rye (@theonecam)
Location: New York, US
Inspiration: The sinister smile of this Joker figure perfectly embodies the illustration of Brian Bolland from the Batman: The Killing Joke written by Alan Moore. I knew I had to recreate the cover as soon as the package came into my doorstep.
---
Want to be featured next week? Be sure to tag us in your best Mezco photos on Twitter, Instagram, and Facebook.