Fan Feature Friday #84 - Gomez Edition

Insecta-sapien of Mystery, secret operative super sensation, and Mezco Toyz mascot, Gomez has taken on many disguises over the years. Ninja, squad leader, secret agent, you name it! The Roach with the Most can really do it all...except follow directions...or wake up on time...or--
For the last Fan Feature Friday of 2021, we're buggin' out and giving the spotlight to the one, the only, Gomez! Join the infestation and scroll on to see the work of Aden, Jordan, Bryan, Scott, Johnny, and Jonard.
---
Name: Aden
Location: California, US
Inspiration: My inspiration for this shot was pretty much every action movie I've ever seen. There is almost always a single shot, that shows you just how intimidating…and maybe even scary…the hero truly is. I wanted to create that moment for Agent Gomez. That moment where you realize "This roach means business!"
---
Name: Jordan
Location: Philippines
Inspiration: My inspiration for this particular shot was always the cinematic vibe, like in some action movies I've watched over the years. The main character fights the men/goons before the boss itself dropping every bad guys in his path, using Hazard Squad Commander Gomez and a few Black Skull Death Brigade made the scene even possible.
---
Name: Bryan
Location: California, US
Inspiration: The inspiration for this shot grew for my lifelong love of James Bond films. Even as the character changed from Connery to Dalton, Moore, Brosnan, and Craig, Bond was always a proper gentleman that took care of business, but did it with suave, class and sophistication. Secret Agent Gomez is the James Bond of the Rumble Society; the one all the ladies want and the guys want to be.
---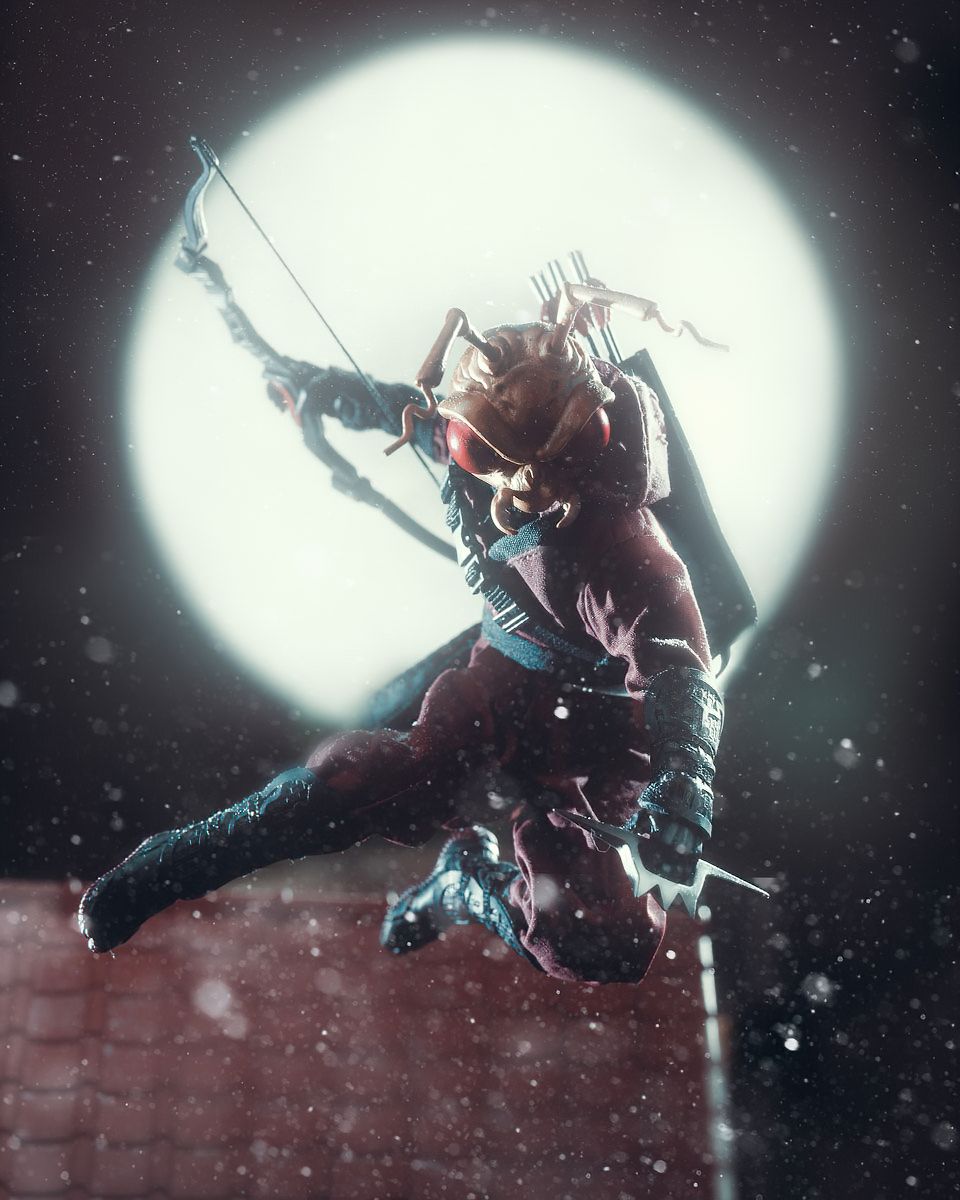 Name: Scott
Location: West Virginia, US
Inspiration: At the time I had just finished re watching 13 Assassins, and the idea of a leap from a rooftop seemed like so much fun. The movement was easy to sell because of how well Gomez articulates. I then tried to make the lighting much moodier and more cinematic.
---
Name: Johnny
Location: California, US
Inspiration: The idea of this shot was to show lone roach making his way through a snowy area to reach an enemy to take them out.
---
Name: Jonard
Location: Philippines
Inspiration: I always love fighting games like Street Fighter. I imagine Gomez of Death always looking cool when doing his super move and gain victory over his foes.
---
Want to be featured next week? Be sure to tag us in your best Mezco photos on Twitter, Instagram, and Facebook.