FAN FEATURE FRIDAY #89 - VALENTINE'S DAY EDITION

Roses are red, violets are blue, Harley's gone mad and Joker has too! Swap out the roses and chocolate for mallets and laughing gas and you've got yourself a match made in unhinged Heaven! Sometimes, even the biggest heroes and the baddest villains need a little bit of love.
Get in the mushy, gushy mood and check out these power couple shots featuring the lovely work of Steve, Dylan and Zak!
---
Name: Steve
Location: Oregon, US
Inspiration: I chose to buy this version of Batman because of the clawed mask sculpt. Catwoman doing that damage is a story that I was excited to tell through photography. I chose the upward angle to make her look even smaller against Batman and show that she's strong regardless of her size.
---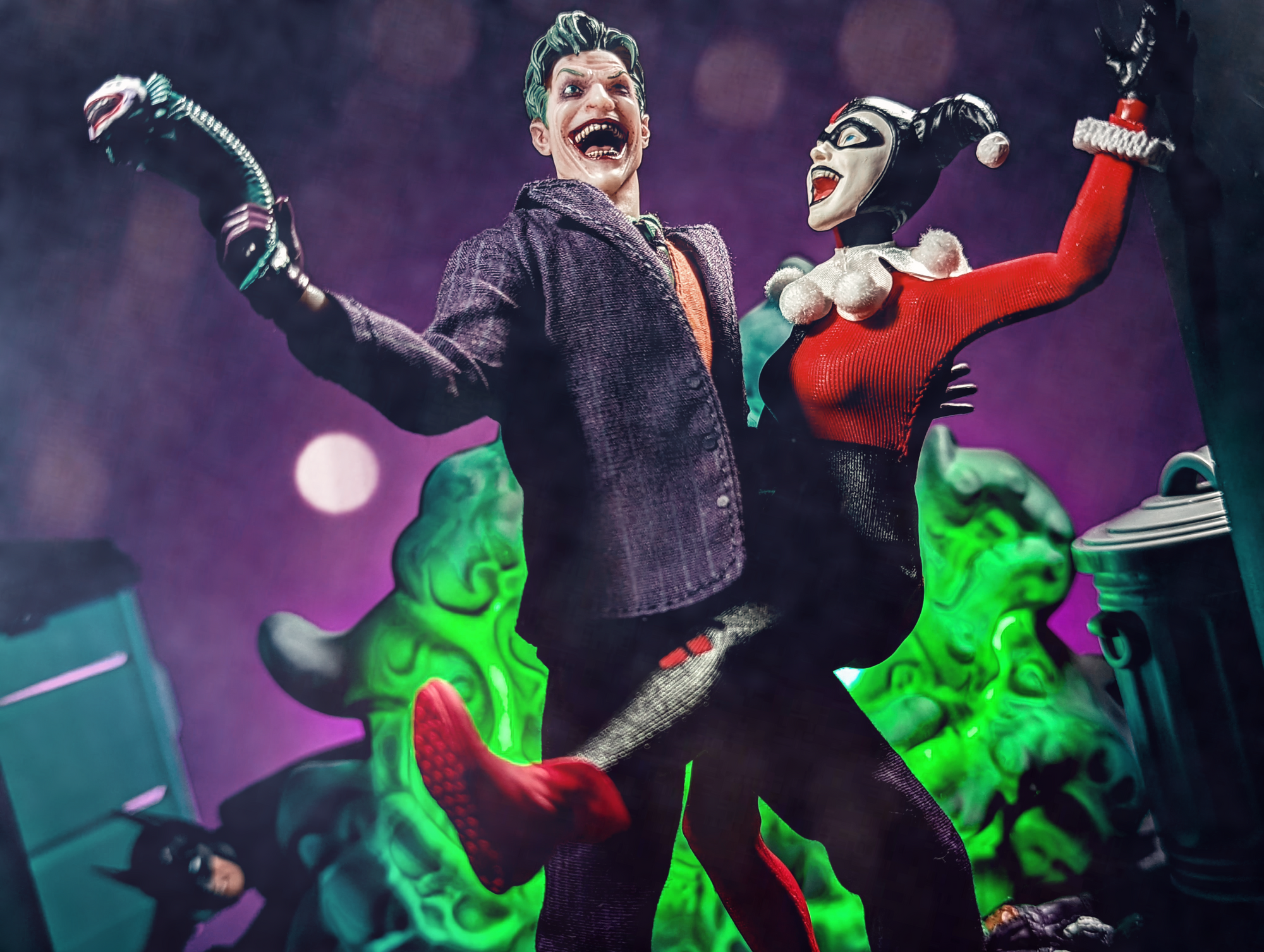 Name: Dylan
Location: Maryland, US
Inspiration:  I have all of the different Mezco effects on my desk at all times - they're one of my favorite things that Mezco makes because of the detailed sculpts and versatility to be used in many scenarios. I put one of my lights behind the Doc Nocturnal Red Death smoke effect and set the light to green; I thought this combination would make for an amazing Joker gas effect in a picture. From there it was a matter of deciding which Mezco Batman figure I wanted to depict - and the damaged head sculpt of Sovereign Knight had just the right expression of desperation. Then when getting my Joker figure off the shelf I saw Harley Quinn. I had not done a picture of Joker and Harley together yet, so I figured the two of them could be laughing maniacally over their assumed victory over Batman. After a few dozen tweaks to lighting, positioning and posing - I got a scene I really enjoyed!
---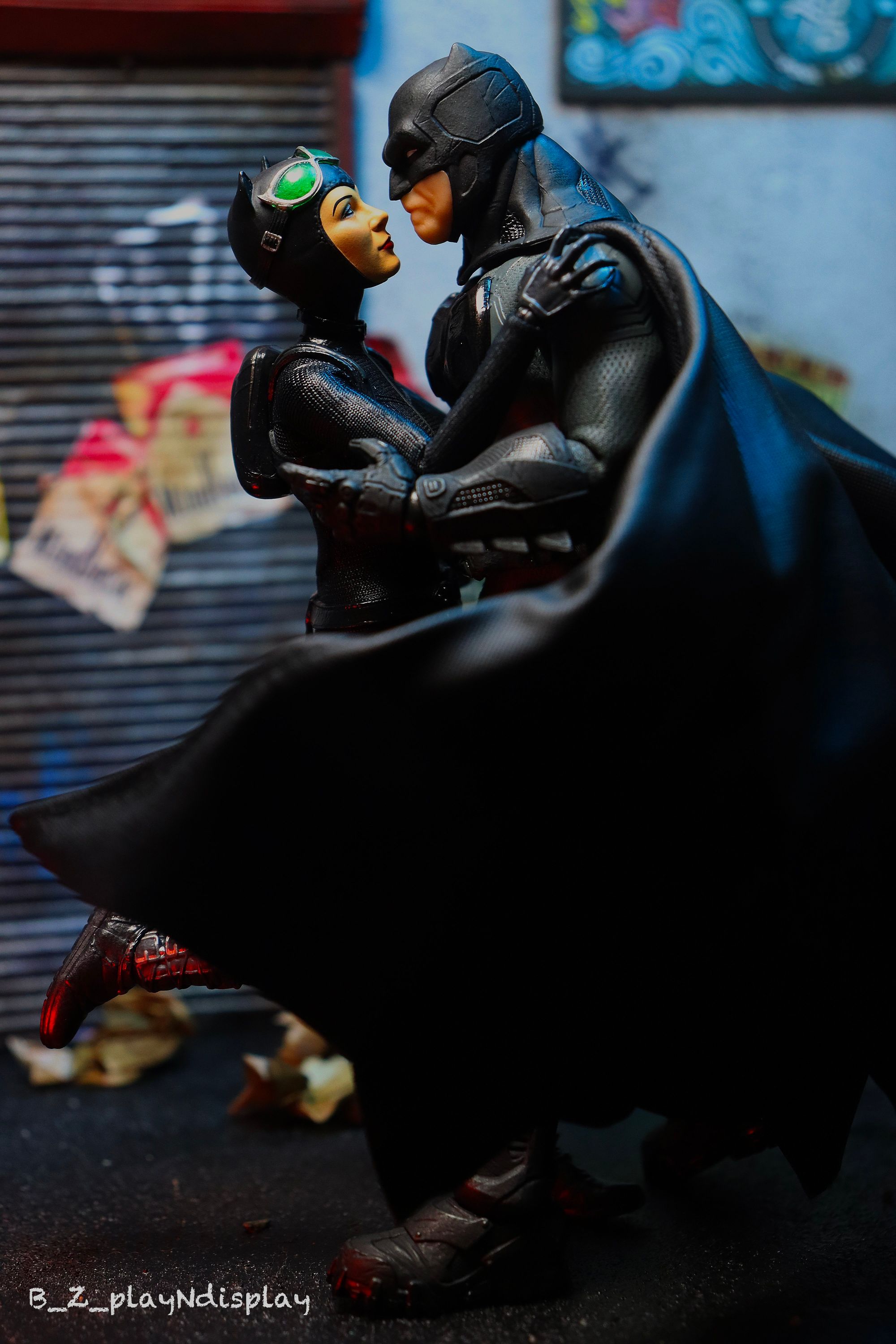 Name: Zak
Location: UK
Inspiration: The inspiration is from Batman and Catwoman's relationship that they have and sharing a kiss such as they have in many of the iconic comics, plus it was valentines days and so it was apt for the time 😊. I will send this over in an email, along with the high resolution  photo to the email you have provided now and look forward to seeing the picture on Fan Feature Friday.
---
Want to be featured next week? Be sure to tag us in your best Mezco photos on Twitter, Instagram, and Facebook.