Throwback Thursday: Friday the 13th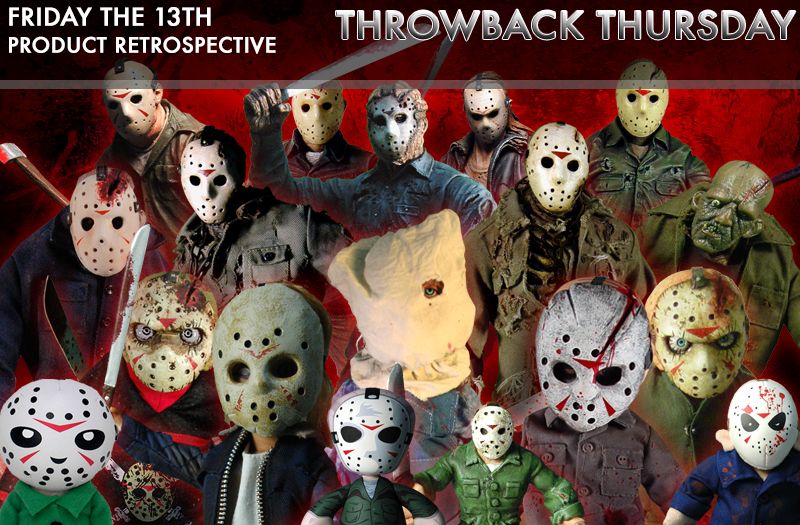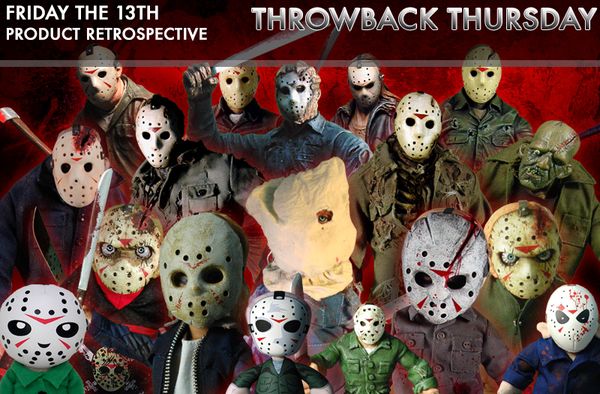 Friday the 13th is one of the most famous horror film franchises ever created, and its main character, Jason Voorhees, is one of the most easily recognizable horror characters in film. His horrifying trademark look: the iconic hockey mask and bloodied machete, was a perfect fit for Mezco and over the years we've produced a extensive line of Friday the 13th products.
With 11 films in the Friday the 13th series, there is a lot of inspiration to draw from, and starting in 2005 Mezco began creating different renditions of Jason. From the mini-diorama "Screen Grabs" featuring the finale of Part One with Jason pulling Alice into Crystal Lake, to a Living Dead Doll based on Jason from the 2009 reboot, we recreated many of Jason's iconic looks. The infamous horror film star has been designed in 7", 9", 12" scale, and even 14" large-format Roto Plush. But we couldn't stop there because sometimes evil comes in small packages, Jason has been a 2" and 6" Mez-itz, a Tiny Terror, and even a creepy mini plush. Each item had Mezco's signature attention to detail with many of our products having a removable mask that covers Jason's hideous face as well as different weapons for each figure. Getting to work on the horror legend was a horror fan's dream come true.
Below you can take a look at some of our Friday The 13th products we've released over the years. There is even a Jason mask we produced and a picture of concept art for a never released Hellrod statue featuring Jason driving while using his mother's head as decor for his shift stick.