Geek Beat #2- The Karate Kid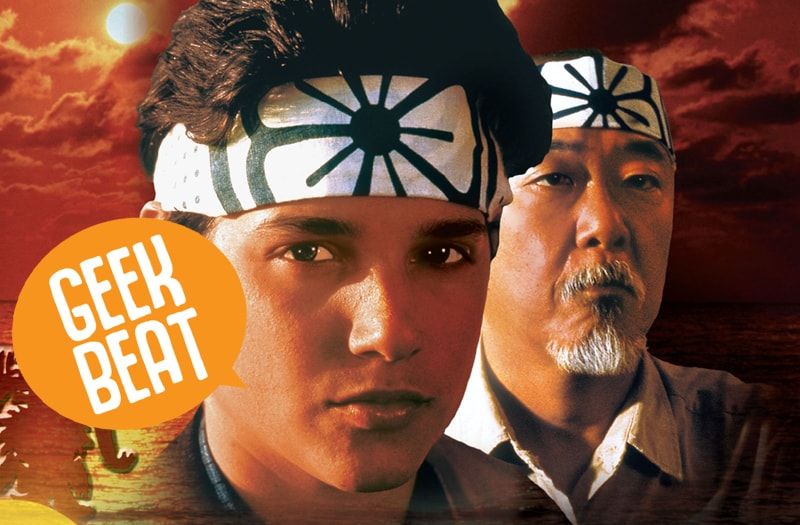 Genre: Action/Martial Arts
Director: John G. Avildsen
Writer: Robert Mark Kumen
Release Date: June 22, 1984
Box Office: $90.8 million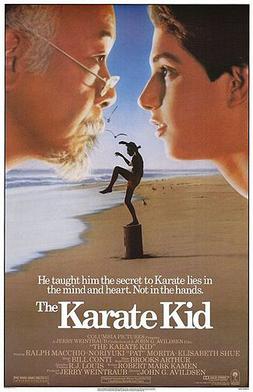 The Karate Kid is a classic 1980's coming of age movie starring Ralph Macchio as underdog Daniel LaRusso and Pat Morita as Daniel's mentor and teacher, Mr. Miyagi. Pat Morita's performance earned him an Academy Award nomination for Best Supporting Actor, which was ultimately won by Haing S. Ngor for his role in The Killing Fields.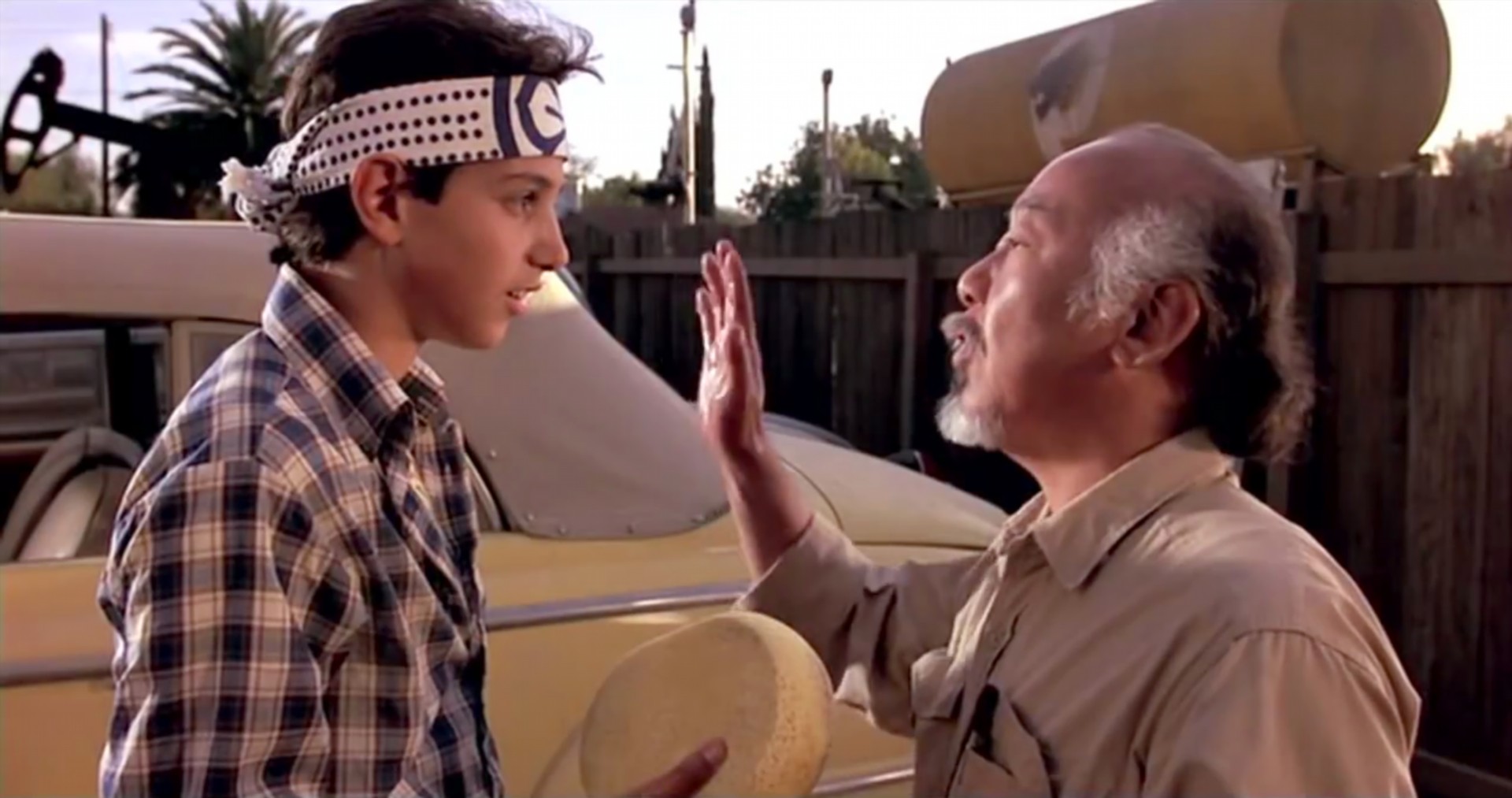 After moving from Newark, New Jersey to Los Angeles, California, new-kid-in-town Daniel gets an ass-kicking from neighborhood bully Johnny, the star student at the local Karate dojo, Cobra Kai. Daniel enlists the help of his apartment building's handyman and secret Karate badass, Mr. Miyagi, to learn how to defend himself. The conflict is sparked by love-interest Alli (with an 'I'!) played by the era's movie sweetheart, Elizabeth Shue. The movie is filled with signature 1980's montages, including the tournament set to the backdrop of "You're The Best Around" by Joe Esposito. The movie's showdown takes place when Daniel and Johnny face off at the local karate tournament, where Daniel uses Mr. Miyagi's unconventional form of karate, including his secret weapon move "the Crane", to win the tournament and the girl!
The Karate Kid has entered the cultural lexicon with phrases such as "wax on, wax off", "sweep the leg", and "get him a body bag...yeah!!!". The film also spawned four sequels, an animated series, and a 2010 remake starring Jackie Chan and Jayden Smith. The fourth film also launched the career of Hillary Swank. This May, YouTube released Cobra Kai, a modern day sequel to The Karate Kid where William Zabka and Ralph Macchio reprise their roles. A down-on-his-luck Johnny re-opens Cobra Kai in an attempt to get his life together. The Karate Kid has also been credited as popularizing martial arts in the United States.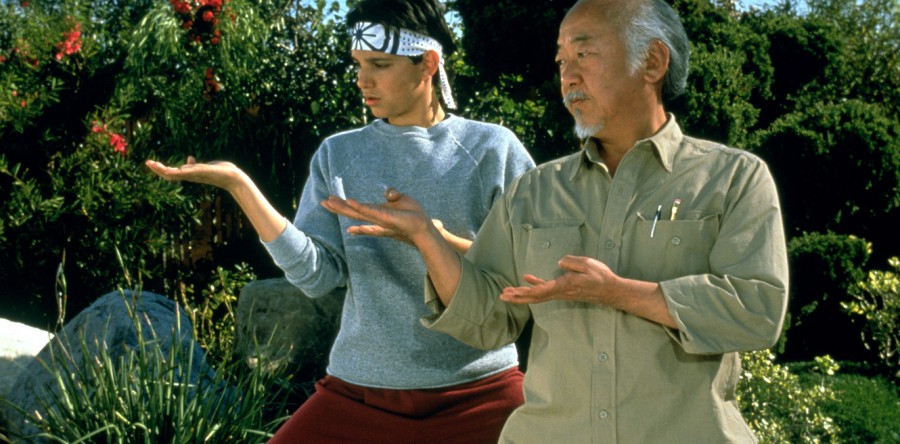 Its lasting cultural impact more than 30 years later is evident by the trove of tributes and references to the film, much to the delight of Karate Kid fans everywhere. Barney in How I Met Your Mother and YouTuber J. Matthew Turner provided an interesting twist, making the argument that Johnny Lawrence was the real, albeit misunderstood, hero of the movie and Daniel the true antagonist. The No More Kings music video of Sweep The Leg featured Zabka himself, and skits on late night T.V have often paid homage to the film.
Are you a Karate Kid fan? What did you think of Cobra Kai? Let us know on Twitter and Facebook!