Geek Beat #8- Nicktoons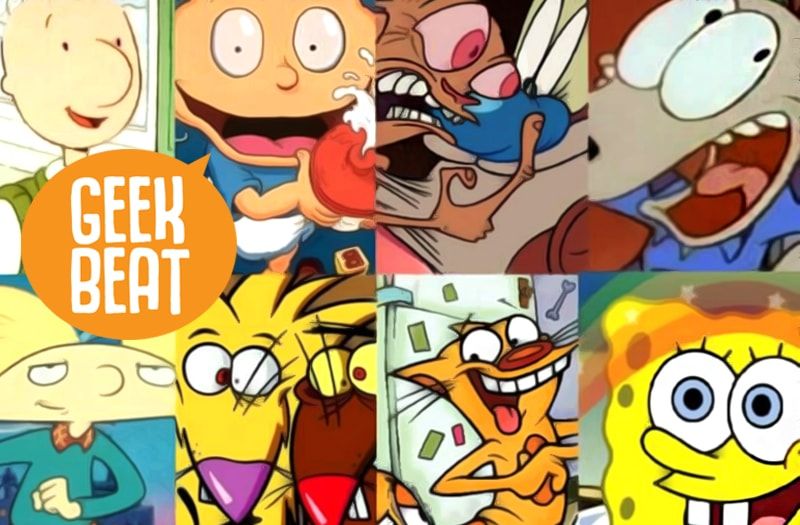 Genre: Television

Beginning airdate: August 11, 1991
Target demographic: Millennials
Nostalgia rating: A+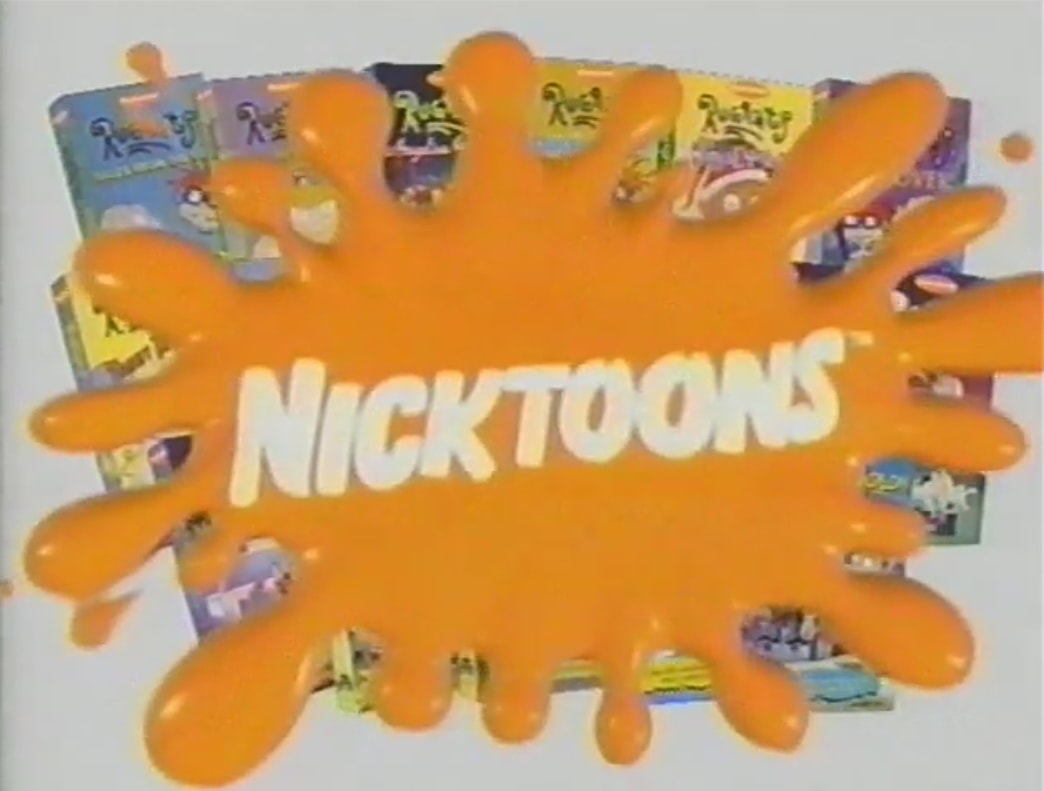 The Nicktoons block that began airing in 1991 and graced the televisions of little Millennials until the dawn of 2000 is considered to be the Golden Age of Nickelodeon cartoons. While shows catering to children did exist on public television, cable programming geared ONLY towards kids was a brand new concept, and Nickelodeon led the charge with a series of cartoons broad enough to appeal to any child across a wide range of interests.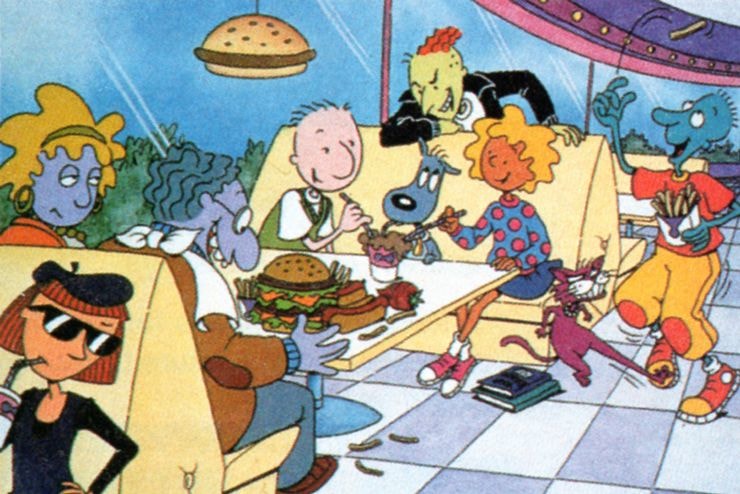 Sandwiched between bright orange splats of commercial bumpers with the iconic Nickelodeon logo, the block was launched on August 11, 1991 with whimsical and sensitive Doug, armed with his journal and faithful dog Porkchop at his side. Directly afterward premiered the precocious babies of Rugrats, starring fearless leader Tommy Pickles. Controversial Ren and Stimpy, starring the dim-witted Stimpson J. Cat, and his antagonizing roommate Ren Hoek first aired in 1991 as well, causing hand wringing with parent watchdog groups everywhere thanks to the thinly veiled adult jokes, and straight up gross animation.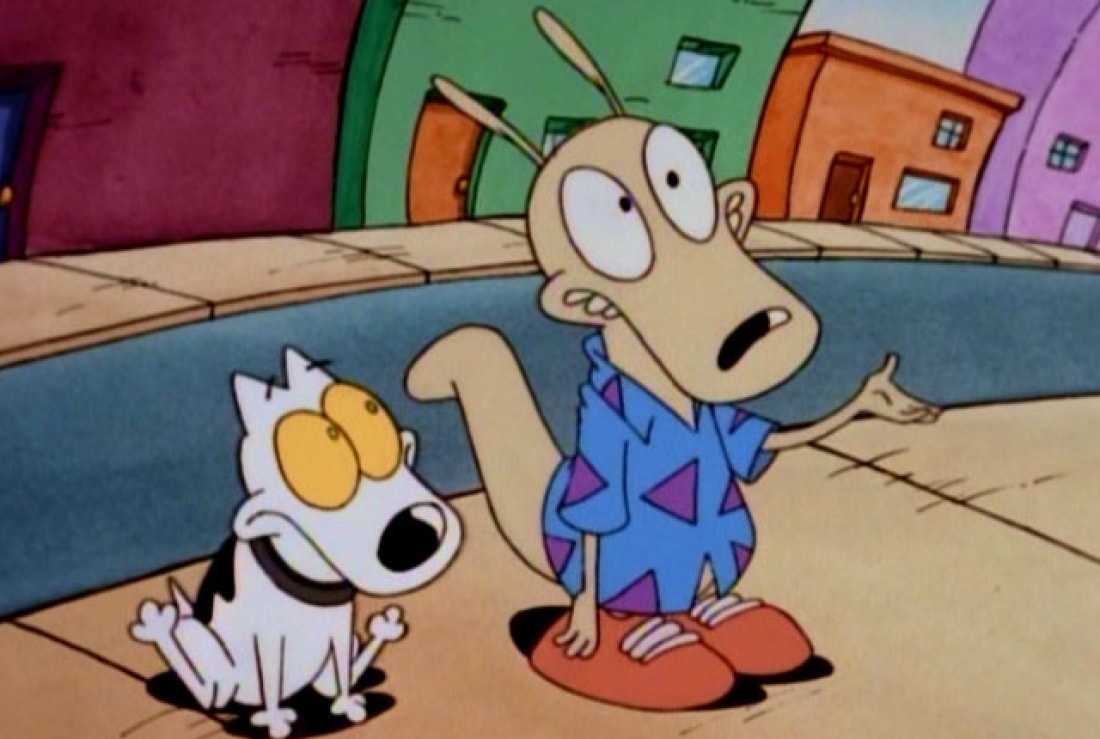 Nearing the mid-90s, Nicktoons added more programs to its line-up. In 1993, Rocko's Modern Life debuted, starring the often-frazzled wallaby Rocko and his gang of underemployed, misfit friends. Here too, adult jokes were commonplace but were subtler compared to Ren and Stimpy. Aaah!! Real Monsters added a touch of horror in the block in 1994, where we followed monster-in-training Ickus, where he learned to scare innocent children, a rather darker version of Monsters, Inc. Fan-favorite Hey, Arnold! first aired as a cartoon short in Sesame Street and then before Nickelodeon film Harriet the Spy. Hey, Arnold! was culturally significant thanks to the gritty, urban setting and it's resistance to dumb down hard-hitting issues kids face while growing up.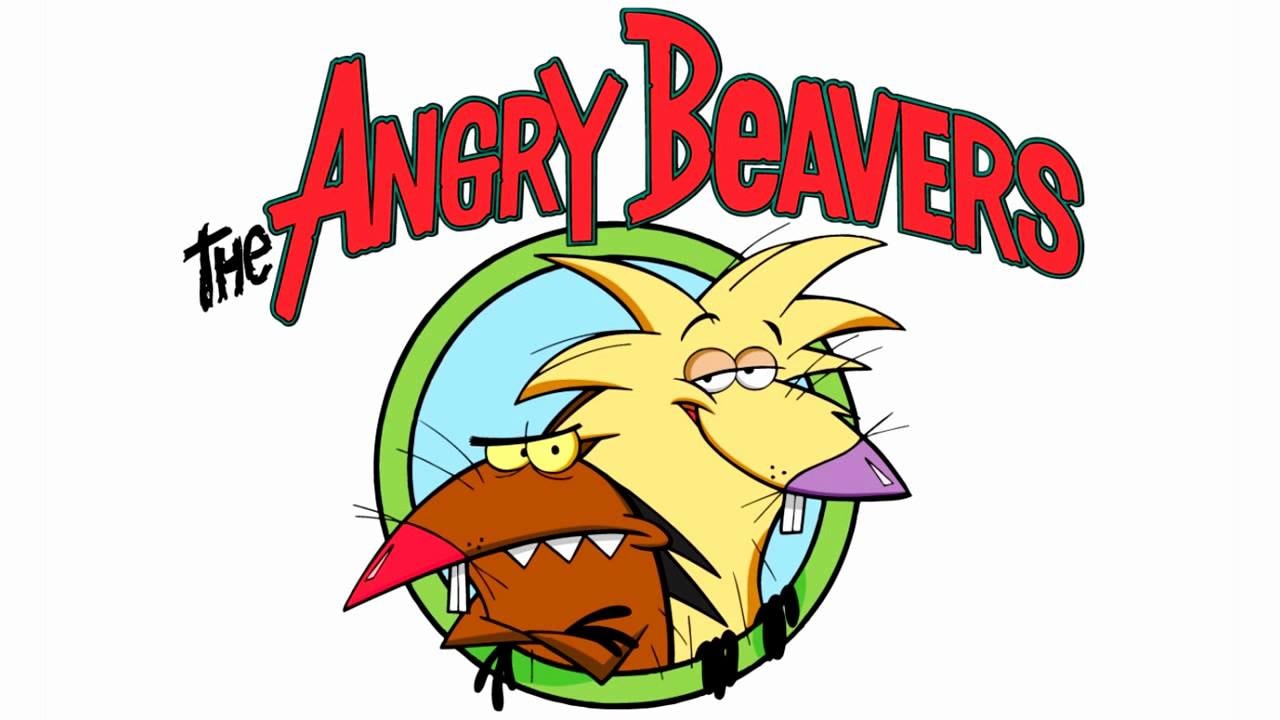 In the late 90s, The Angry Beavers premiered in 1997 and starred squabbling beaver brothers Daggett and Norbert, following their misadventures in their dam and around the woods. 1998 earned another Nicktoon with The Wild Thornberrys. One of the first cartoons to emphasize that STEM can be cool for girls, the show followed tomboy, budding biologist, and secret animal whisperer Eliza, traveling in an RV with her family as they filmed nature documentaries. The decade rounded out in 1999 with Otto, Reggie, and their skateboarding friends in Rocket Power, a transparent effort by Nickelodeon to encourage kids to go outside.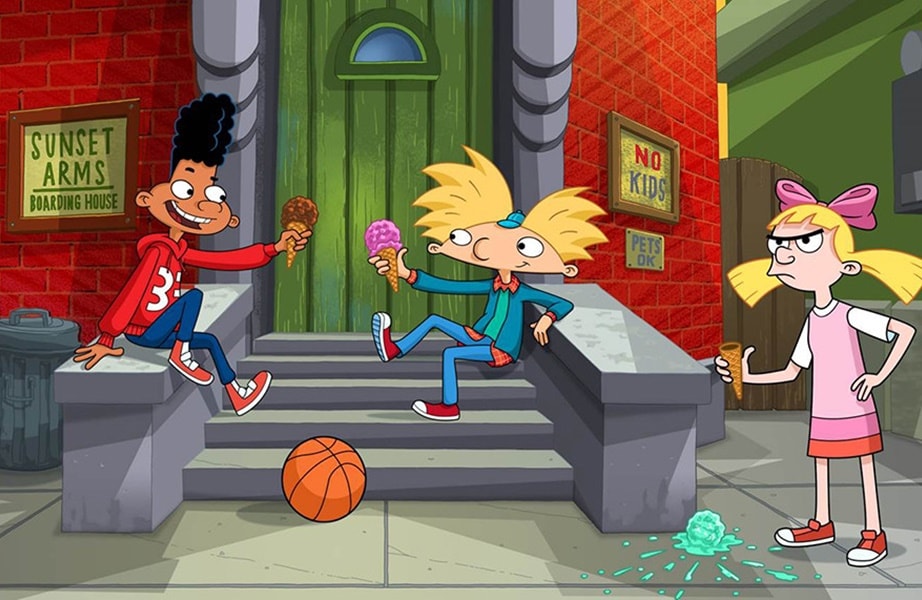 The cultural ties that bind Millennials are particularly pronounced when it comes to the media that shaped their formative years. The reboot trend has hit these cartoons hard, much to the celebration of young adults everywhere. A Rugrats reboot and movie is being developed, Hey, Arnold! finally got a movie closing up 20-year-old loose ends, Rocko is getting his own movie next year, and rumors of a Doug reboot have been circling for years. Nickelodeon even launched the NickSplat stream service, directly catering to the young adults who grew up with the channel. With the varied range of Nicktoons programming, it's no wonder why this was considered the Golden Age of Nickelodeon, and why Millennials are still clinging to these cartoons so reminiscent of their youth. Thanks for the memories, Nick! Keep rebooting, and we'll keep watching.