Geek Beat #22 - How Jaws Shaped An Industry

Genre: Suspense thriller
Director: Steven Spielberg
Release date: June 20, 1975
Production company: Universal Studios
Box Office: $470.7 million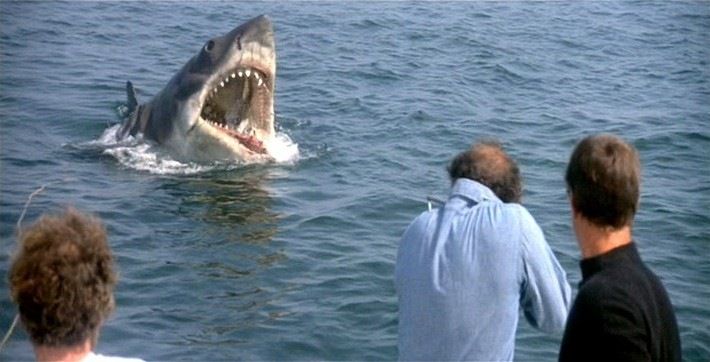 You're gonna need a bigger boat!
When Jaws hit the silver screen in the summer of 1975, it reshaped the cinematic cultural landscape and defined what it means to be a Hollywood blockbuster. Traditionally, summers meant slumping ticket sales as people preferred to remain outdoors, but the arrival of Jaws changed all that and established Summer as the season with big box office potential. The suspenseful score and minimalistic depiction of the shark (in part due to the mechanical shark Bruce breaking down during filming) captivated audiences and made Jaws the quintessential summer movie experience. Set in picturesque Amity Island, Jaws follows a massive great white as it terrorizes beach goers and avoids capture thanks to the town's decision to keep the beaches open during the Fourth of July.

Working on a modest $7 million budget, Jaws raked in over $470 million and landed four Oscars, becoming the top-grossing film of all time until being surpassed by Star Wars in 1977. Jaws was not merely a summer thriller, it was an experience thanks in part to a previously unheard of $2 million marketing campaign. While common-place today, Jaws was the first film to dedicate its efforts toward thirty-second television blocks, the iconic theme music in ads, and promotional tours. Audiences were drawn to, and hyped for, the film before it was even released. When Jaws finally opened in the summer of 1975, it opened in over 400 theaters across the country at once instead of the usual region by region roll-out, making the film a national event and helping coin the phrase "in theaters everywhere". The marketing strategy, hype, wide-release, and premise laid the groundwork that all future summer blockbusters would follow up to and including the present day.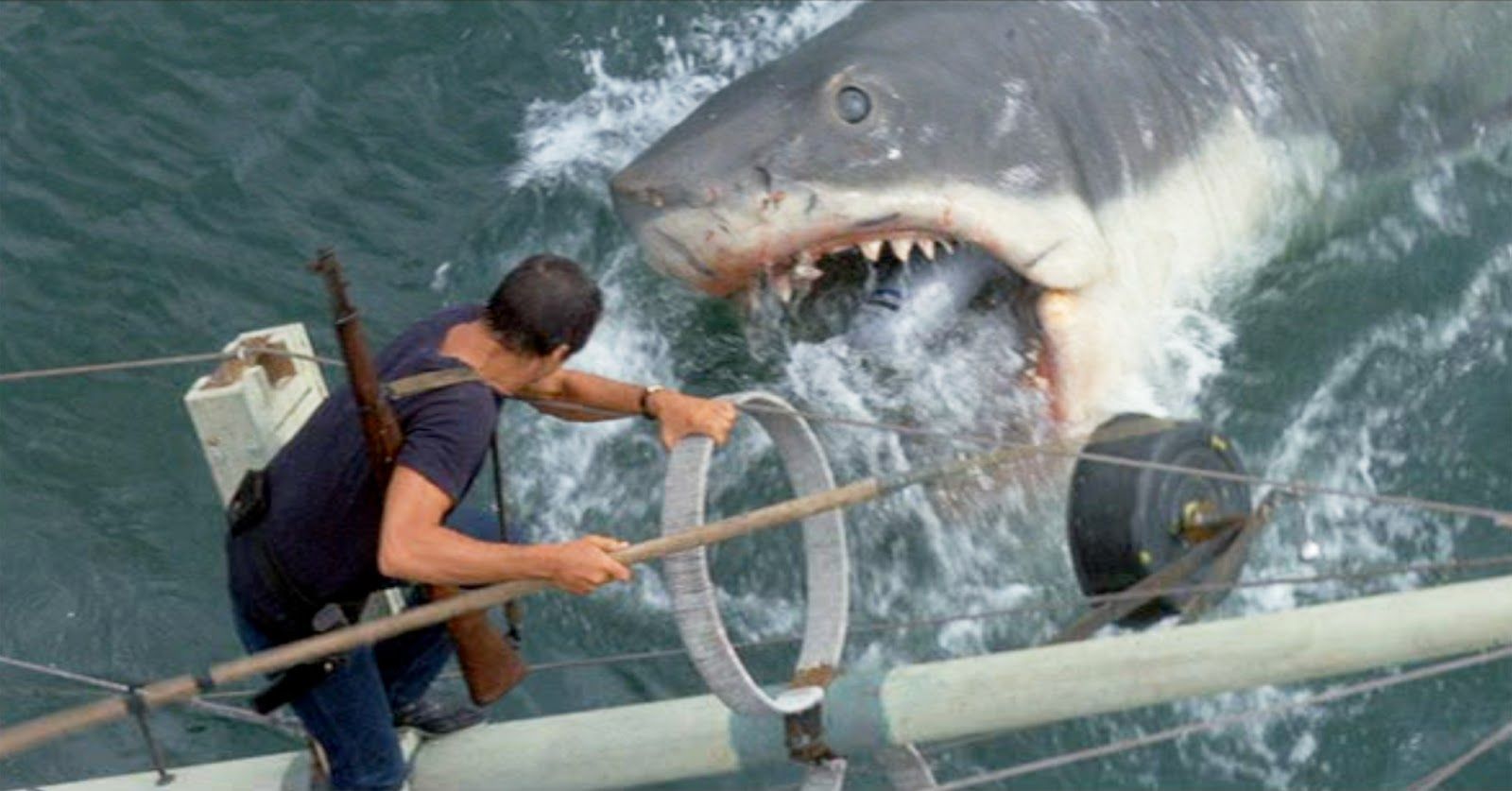 The cultural legacy of Jaws is not only rooted in modern-day Hollywood's big-budget business strategy. It is also rooted in our cultural subconscious. The recognizable "duh-duh, duh-duh" is quick to fill any beach-goer with dread. Ask a person why they fear sharks or the ocean, and you are likely to hear Jaws as the reason. 44 years later, the film continues to resonate with fans today. Martha's Vineyard is still a hot tourist destination for Jaws fans, merchandise is still being created and every Fourth of July, screenings of Jaws are shown to get you into the summer spirit.
Happy Fourth of July!