Happy Walpurgis! Ft. LDD Walpurgis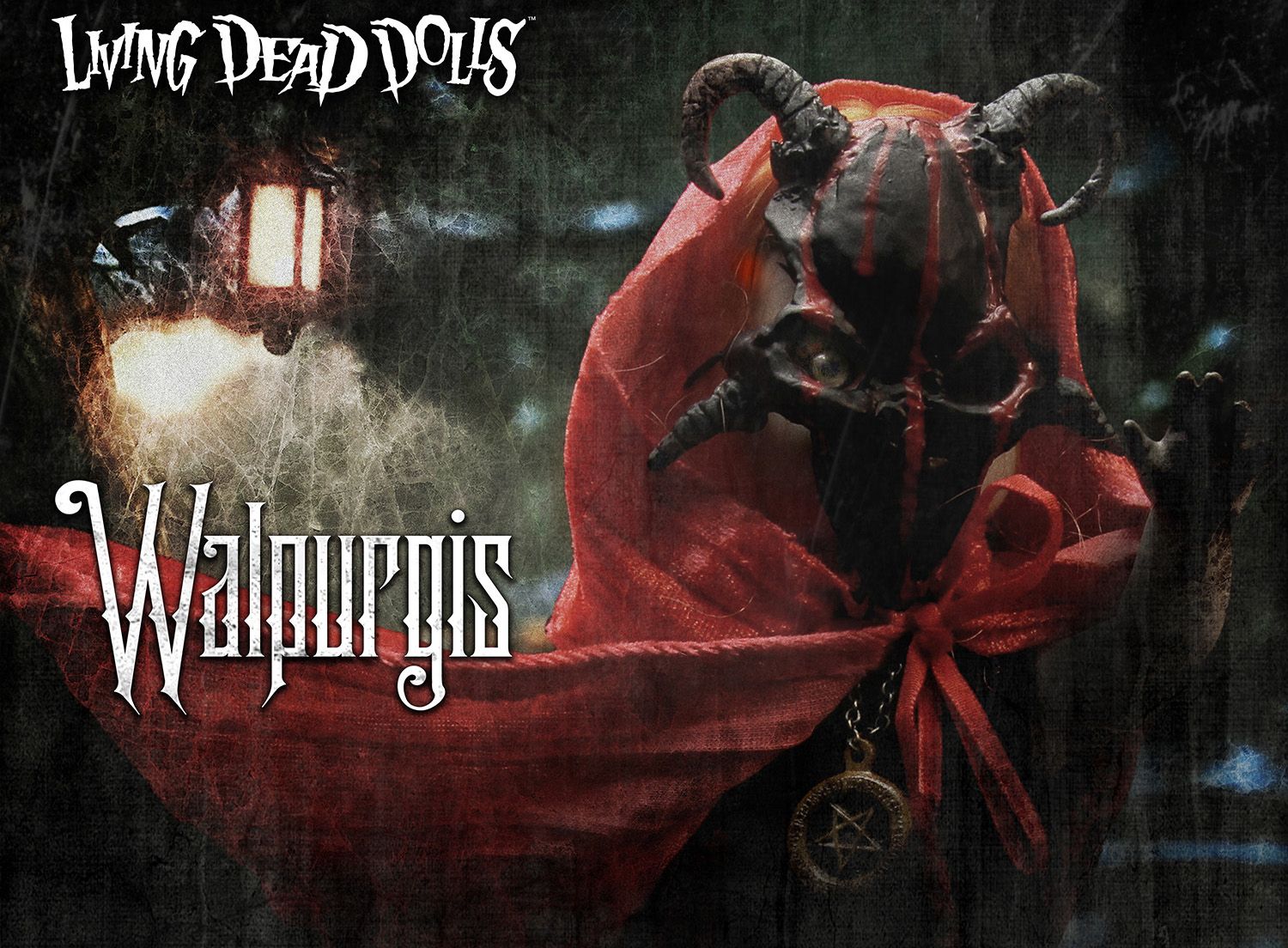 Wearing the mask of a goat,
Raising demons she invokes.
To the flames they all flock,
Mitten in der Nacht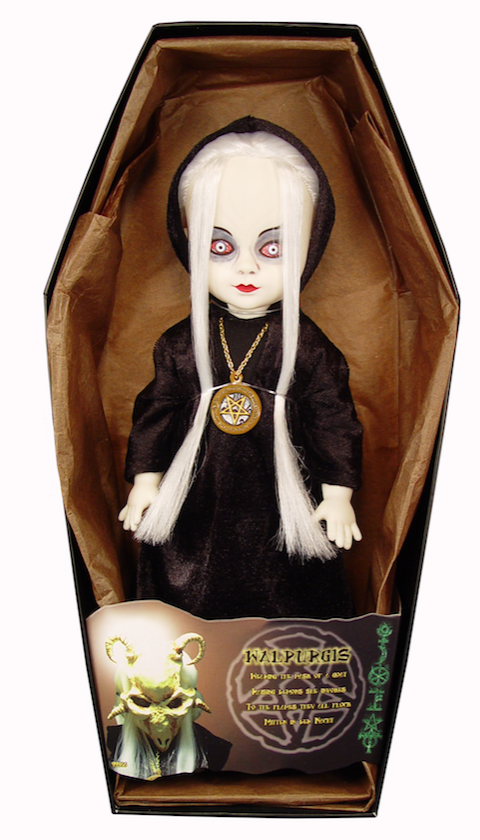 Walpurgis, the 2005 Living Dead Dolls Exclusive released at Close Up Posters in Germany, honors the German celebration of the same name, Walpurgisnacht. Donning a black hooded robe, horned mask, and a pentagram around her neck, this witch shares her death year with Saint Walpurga, who perished in 779 A.D.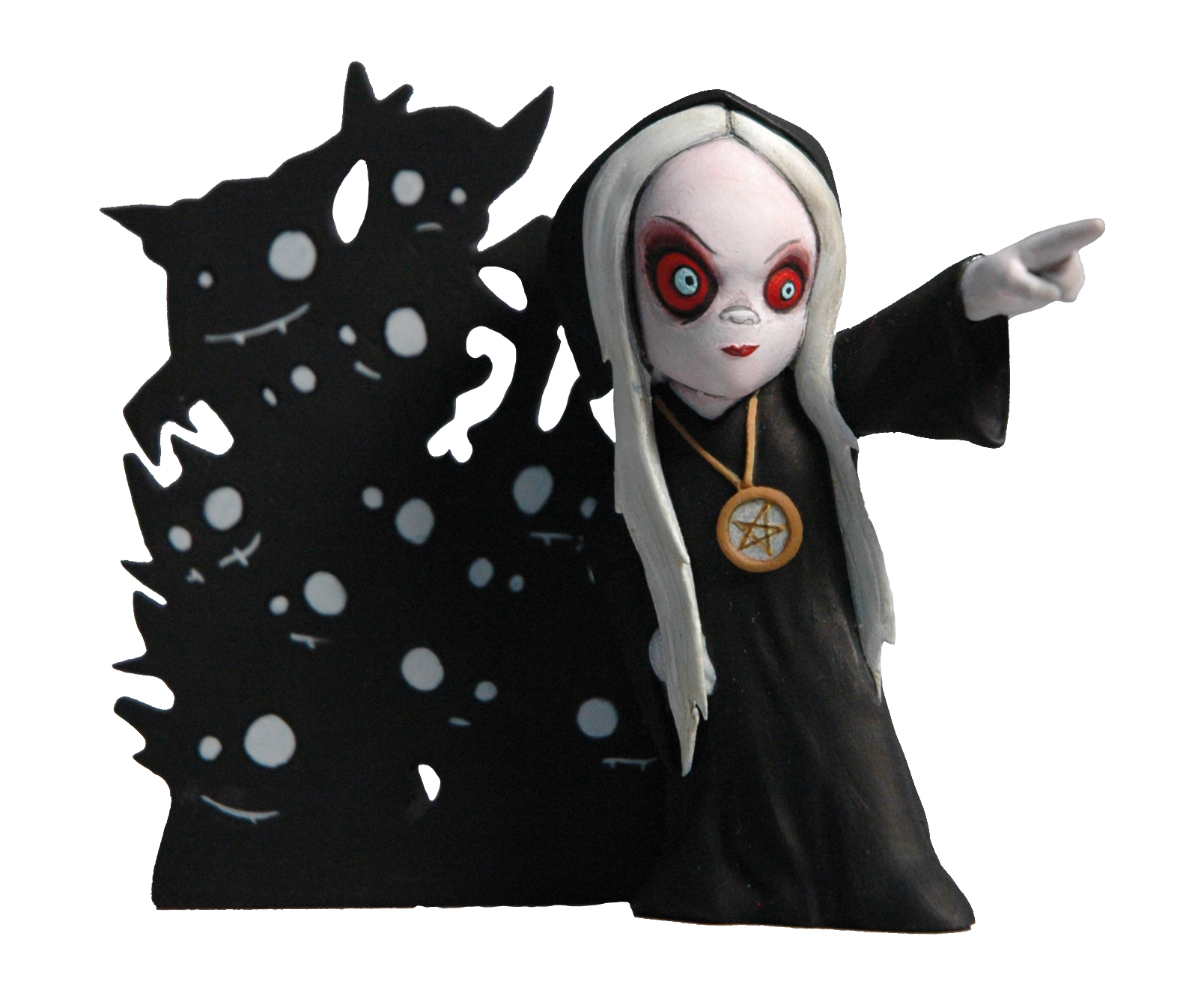 Legend says that from the night of April 30th to May 1st, a night known as Hexennacht, witches and demons gather on the Brocken, the highest peak in Northern Germany, to wait for Spring to arrive. As wholesome as that may sound, the witches of Germany have other plans on May Day's eve. Johann Wolfgang von Goethe immortalized the wicked actions of these witches in the play Faust, where they are described as summoning evil spirits with Mephistopheles upon that very peak, when their powers are the strongest.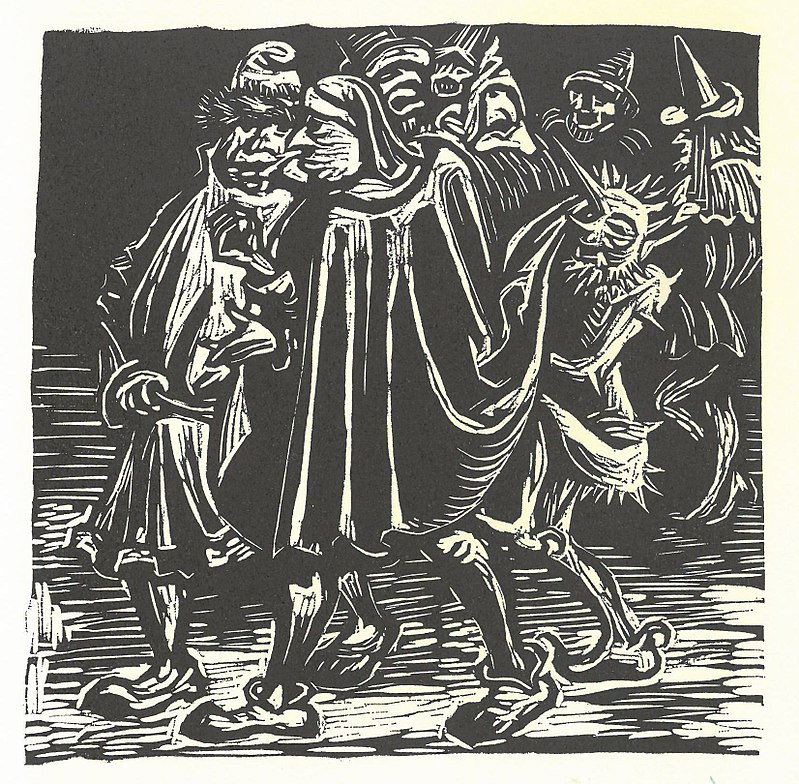 Similar to the witches who return to Mount Brocken every year, Walpurgis retains the honor of being the first solo Living Dead Doll that was resurrected in 2015. She also was available in a regular, variant, and glow in the dark version.
Walpurgis also made an appearance in the second series of LDD 2" figures. She was released in her unmasked black hooded cloak as well a variant in a red cloak. In the latest resurrection series of 2" LDD figurines coming out this year, Walpurgis is featured as her variant resurrection version with red cloak and black horned mask with dripping blood.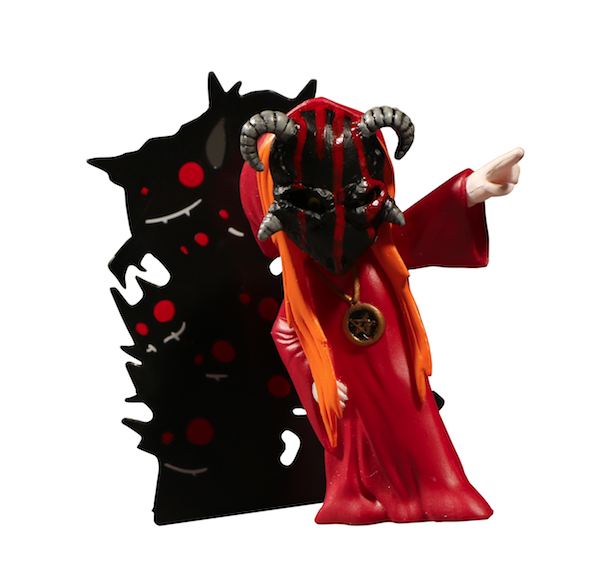 Upon Mount Brocken, the Harz highest peak,
Witches, demons and the dead gather to meet.
They come to dance and celebrate in haunted disarray,
And our sweet little Walpurgis leads the way.