Q&A with 'Lord of Tears' Director Lawrie Brewster

Meet Lawrie Brewster, the Scottish Filmmaker, Director and Producer of films such as 'The Unkindness of Ravens', 'Automata' and our personal favorite- 'Lord of Tears'.
With an affinity for the peculiar and macabre, Lawrie has become a cult phenomenon amongst the indie horror crowd- and those with a sense of humor alike. His 'Owlman' Prank Videos have gone viral with over 13 million views to date, leaving fans both on the edge of their seats and in fits of laughter.
Read on to learn more about our collaboration with him on LDD Presents: Owlman, as well as what inspires the man that loves to scare us all.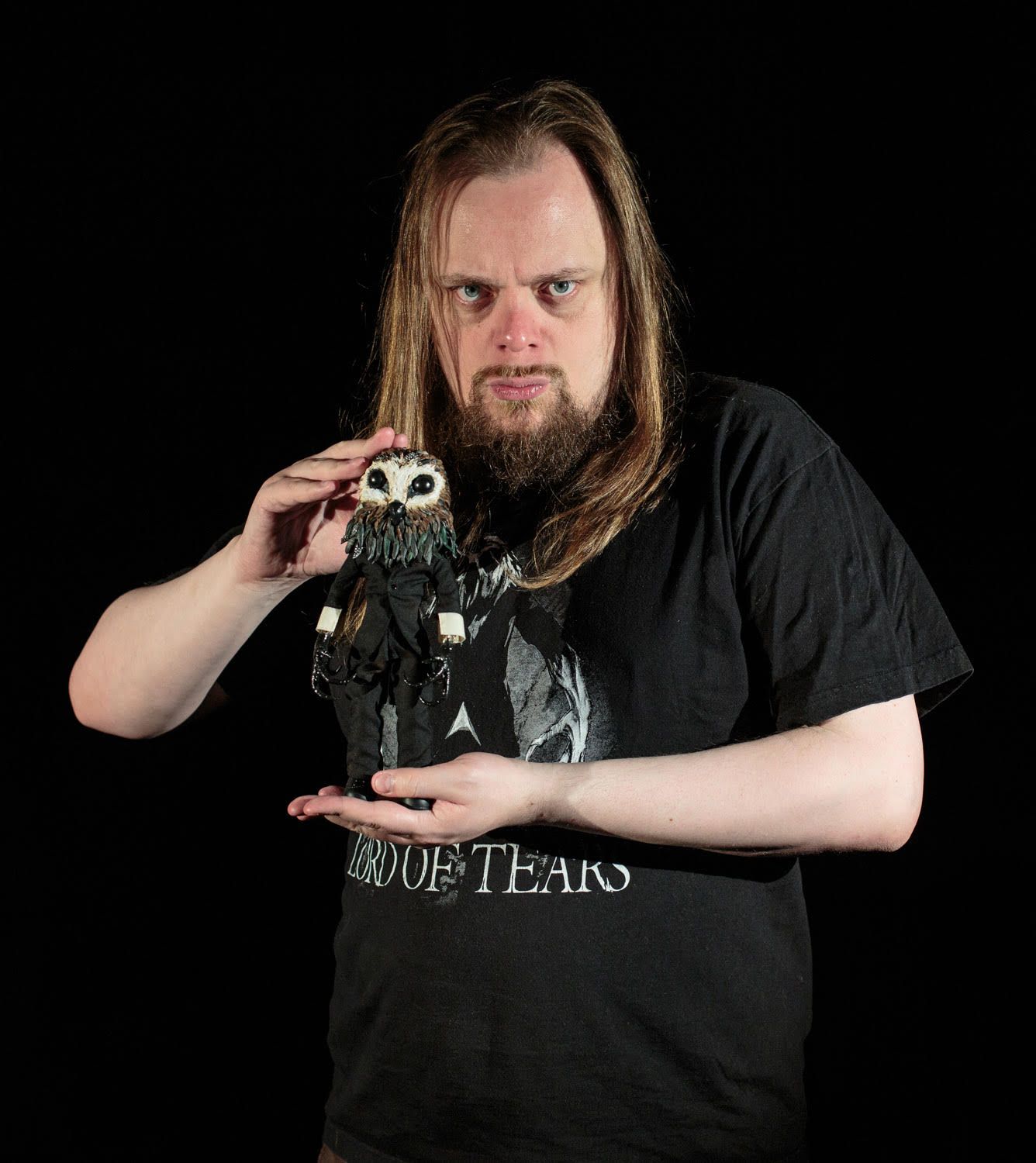 Q: What inspired you to create the Owlman prank videos?
A: It all started with our film 'Lord of Tears', which was how we first unleashed the Owlman on the world. People seemed to really love the character (in as much as one can love an ancient, malevolent deity bent on destroying mankind!) and we felt there was a hunger to see more of him beyond the film. We knew that he had great potential to freak people out, and so we decided to set the Owlman loose on the unsuspecting public and see what happened! We were blown away by the response to the pranks – we've had celebrity endorsements, reaction videos, even people getting tattoos of the Owlman. We've continued making more and more outrageous pranks to entertain and terrify our subscribers.
Hex Studios is an indie production company, so we're always thinking of ways that we can spread the word about what we do, without the multi-million marketing budgets that big studios have, and the Owlman pranks have turned out to be a fun, and very effective way of doing that.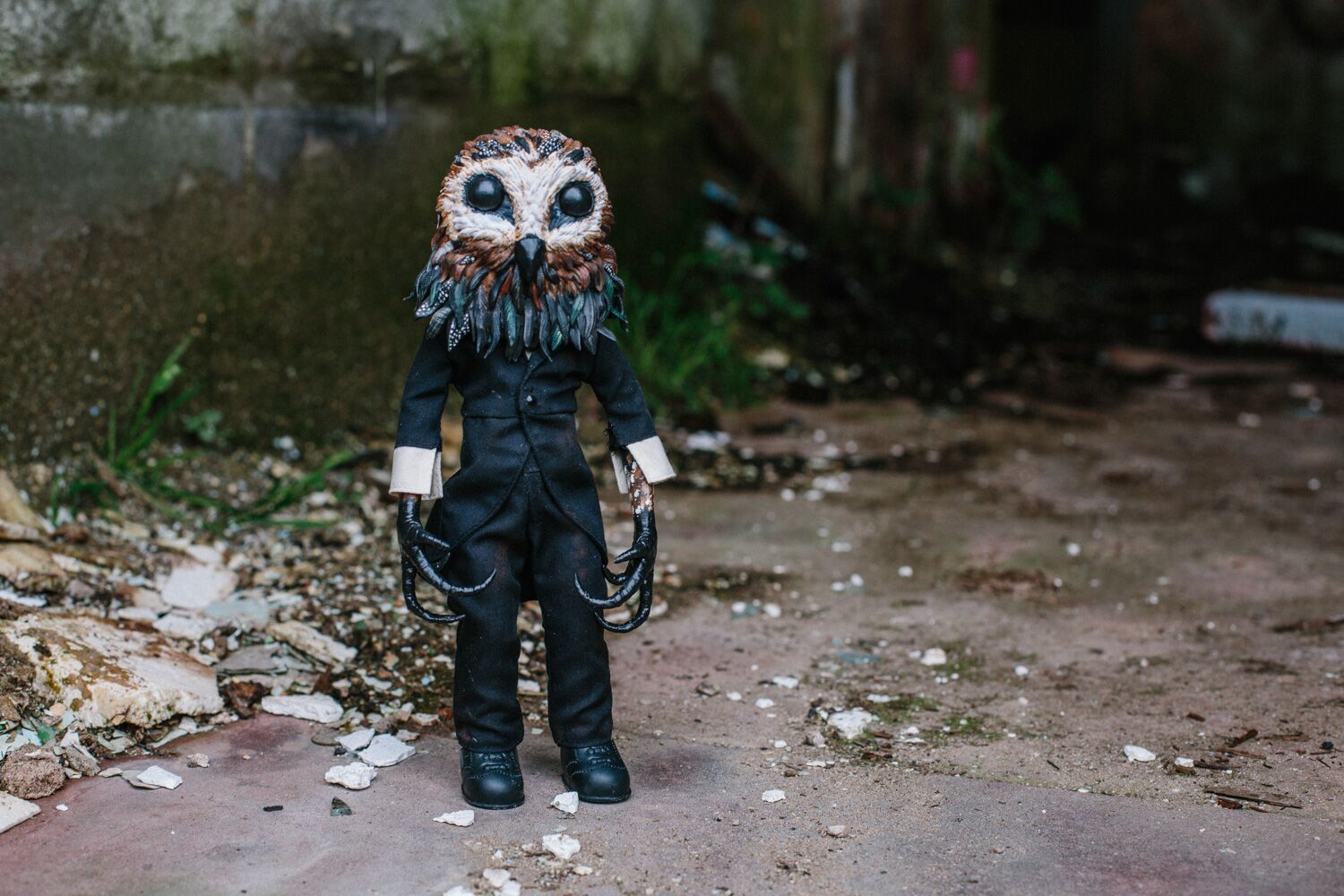 Q: Has anything creepy ever happened on set?
A: Yes! We've had quite a few unsettling experiences actually. We've shot a few of our pranks in an old, abandoned children's hospital here in Scotland, and that place has some seriously spooky vibes. When we shoot the pranks, we leave the hidden cameras set-up for days, or even longer, so we capture a lot of footage. When we were scrubbing through the recordings to see what we'd got, we heard what sounded like a child crying on the video, faint but definitely there. It lasted for about three minutes then just stopped suddenly. Now there definitely wasn't anyone in the building at the time, because the cameras would have caught them going in, so that freaked us out quite a bit! We haven't gone back there at night since.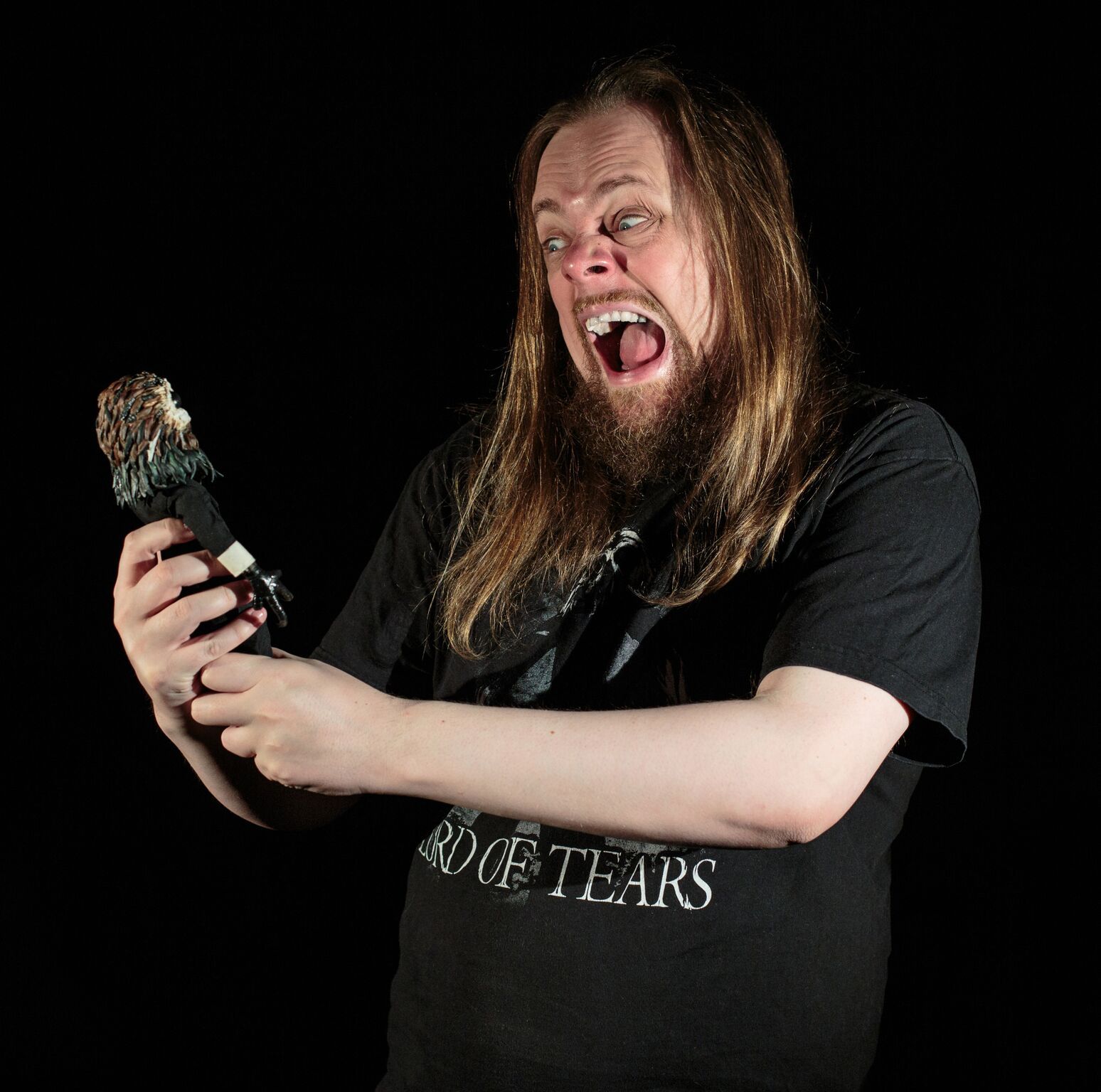 Q: Can you give us insight into the Owlman lore?
A: The Owlman is inspired by the Canaanite god Moloch, worshipped by the Carthaginians a couple of thousand years ago, and known for his penchant for child sacrifice. The Celtic Cult of the Head also reportedly worshipped an owl god, so we supposed that this may in fact be the same deity, and brought our manifestation of Moloch to Scotland, where we imagine he has resided for centuries. We're big fans of drawing inspiration from folklore, myth, theology and history for our characters and stories. We like to think that there is an element of truth or genuine possibility in every story we create, that perhaps somewhere out there in the multi-verse, this exact scenario has happened, or is happening right now...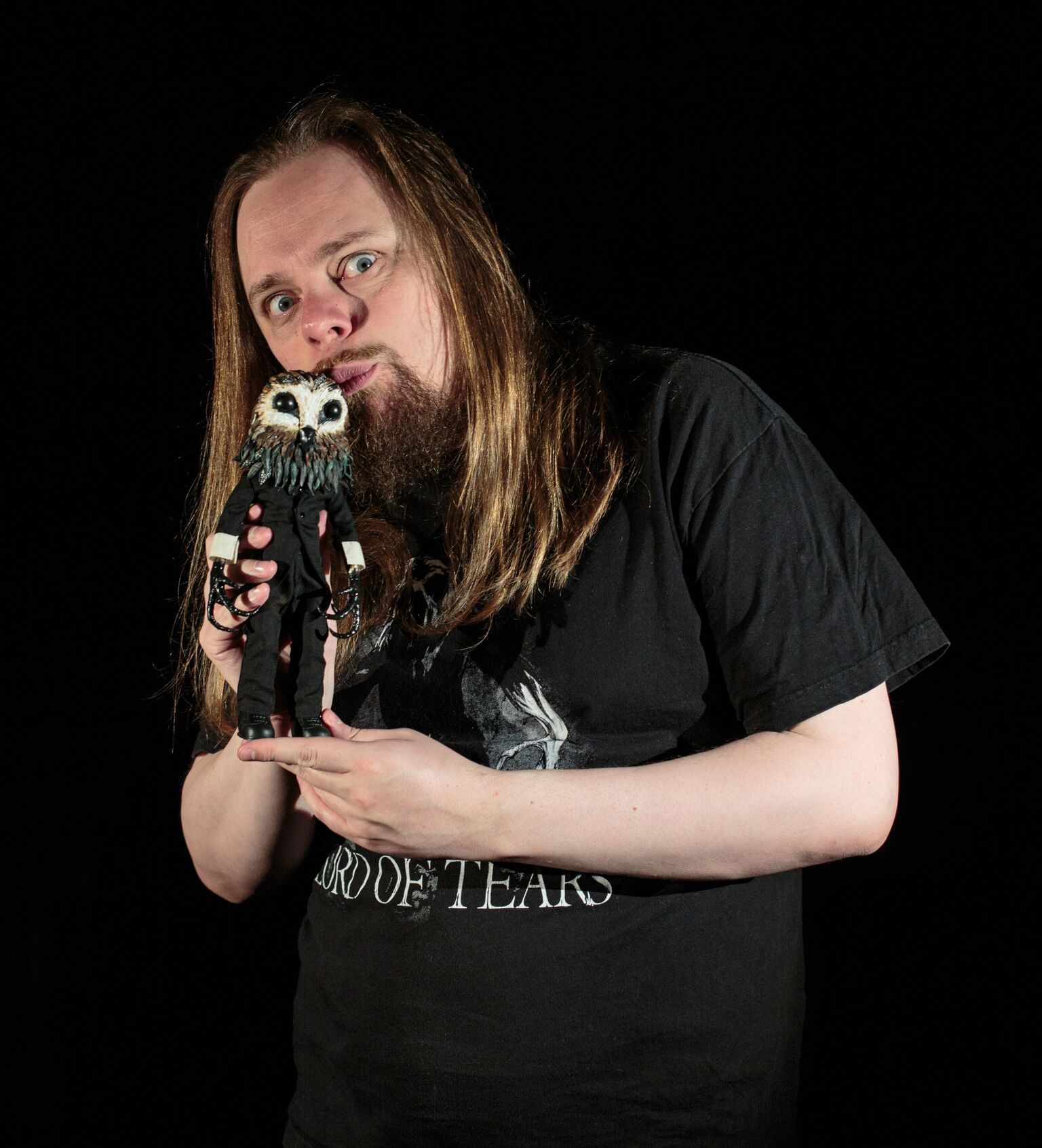 Q: Can you tell us about the creative process behind your latest Owlman prank video?
A: We knew that we wanted to set the prank in our studio, the church, as we feel this is the Owlman's spiritual home, and also it's just a naturally creepy place at night. The reactions to our past videos had shown our sinister 'Cousin Michael' to be a big hit with fans, so we also wanted to bring him back, and make him a big part of the prank. We've also added an even more terrifying new character in the form of 'Brother Toby', Cousin Michael's disturbed, ghostly sibling. With every prank, we start with the premise of what would we find entertaining, or funny, or frightening to watch, and I like to think that with each one we've been a little more ambitious, and more outrageous in what we're subjecting our poor prank victims to! And of course, we always make sure we've got plenty of the Owlman, the star of the show in there with his unique brand of feathered terror.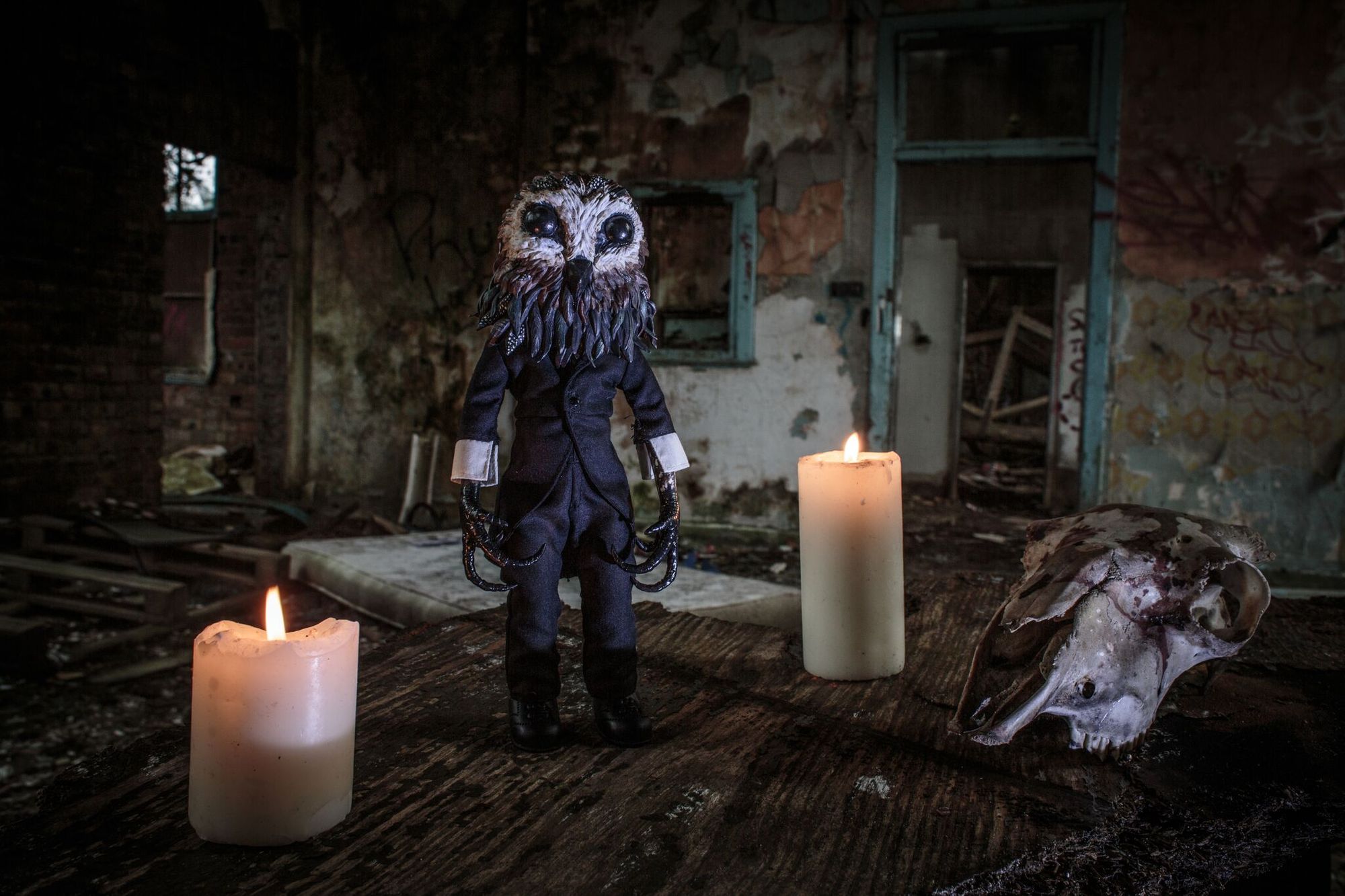 Q: Where do you find that most of the influences for your films come from?
A: Again, our first port of call is folklore and legend, something Scotland is rich in! Our stories are always centred around compelling, chilling, original villains or monsters so we're constantly on the lookout for new creatures that haven't been seen before on screen. We're also massively inspired by classic horror literature, from Lovecraft to M.R. James and Daphne Du Maurier. With our films, we  try to capture that timeless sense of dread that their writing evokes. And of course, we're inspired by horror cinema – some of our favourites are the films of Hammer, Hitchcock, J-Horror, and of course classics like The Wicker Man, The Shining and The Haunting.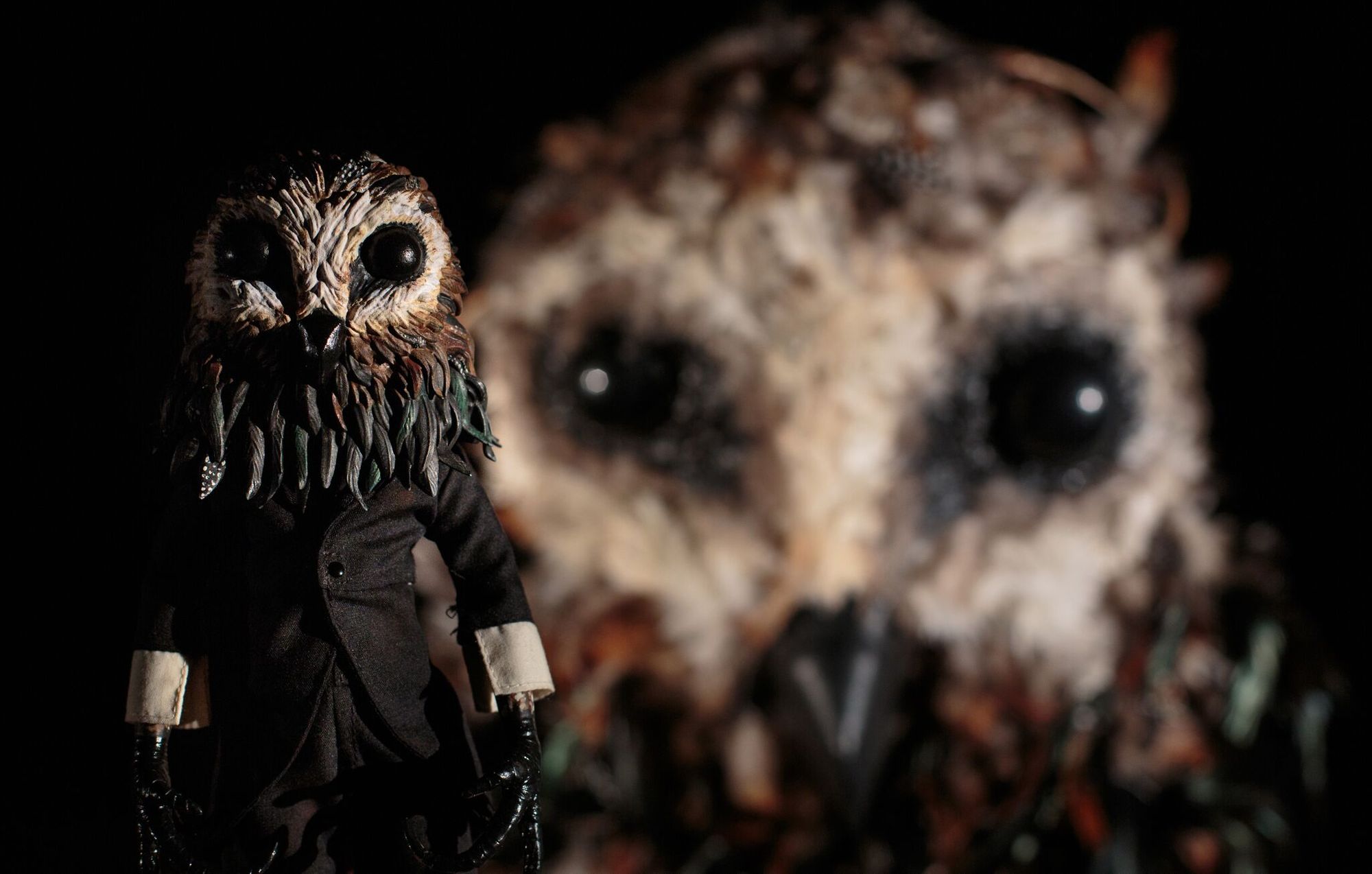 Q: What do you think of the LDD Presents Owlman?
A: Myself and all the Hex gang have always been big fans of Living Dead Dolls and the work that Mezco does, so when we found out that our very own Lord of Tears would join their ranks, we were absolutely delighted. Having now seen the LDD Presents Owlman in the flesh, we're blown away. The level of detail is absolutely incredible, and we're so excited to see these little fiends make their way into homes across the world. The Owlman gives his seal of approval, too!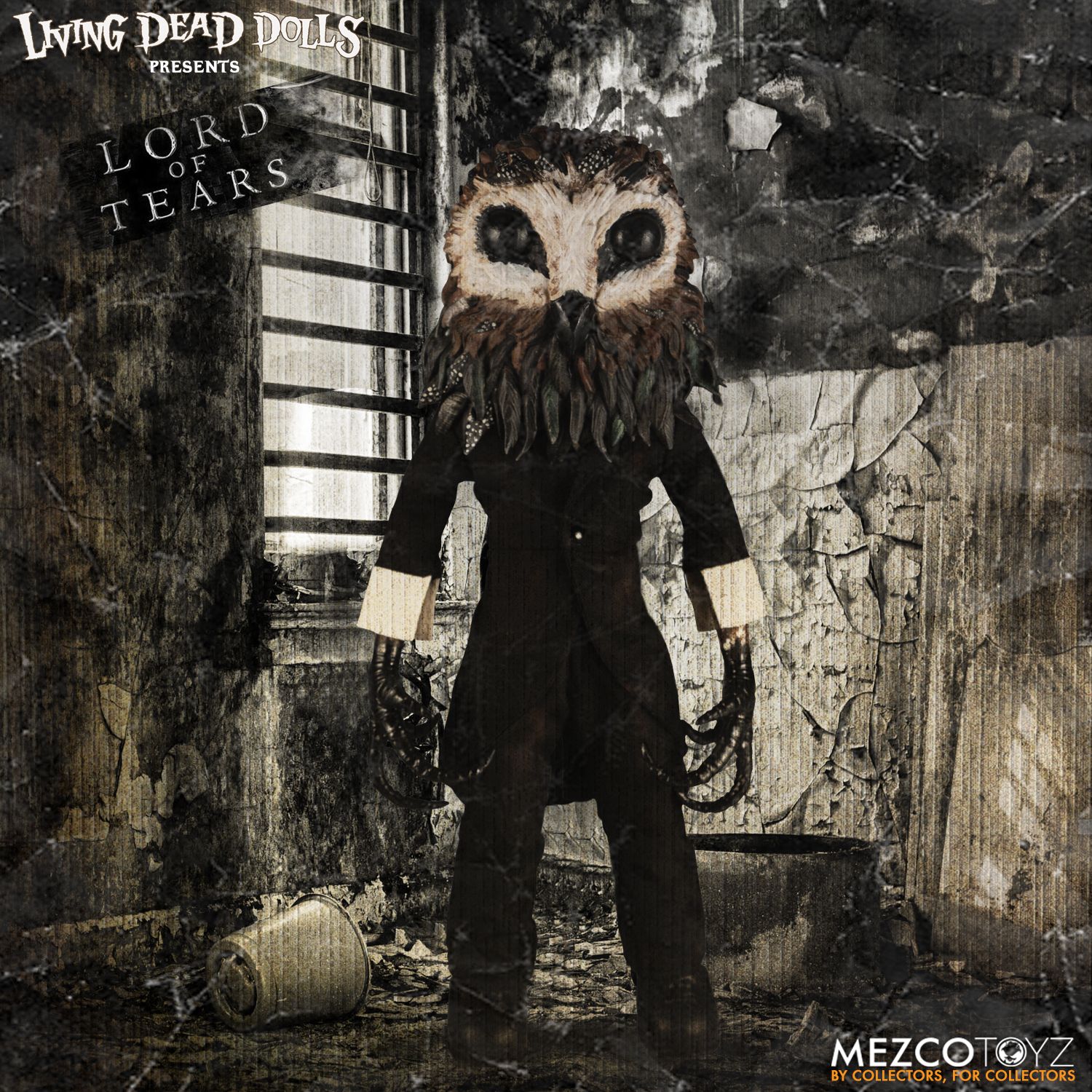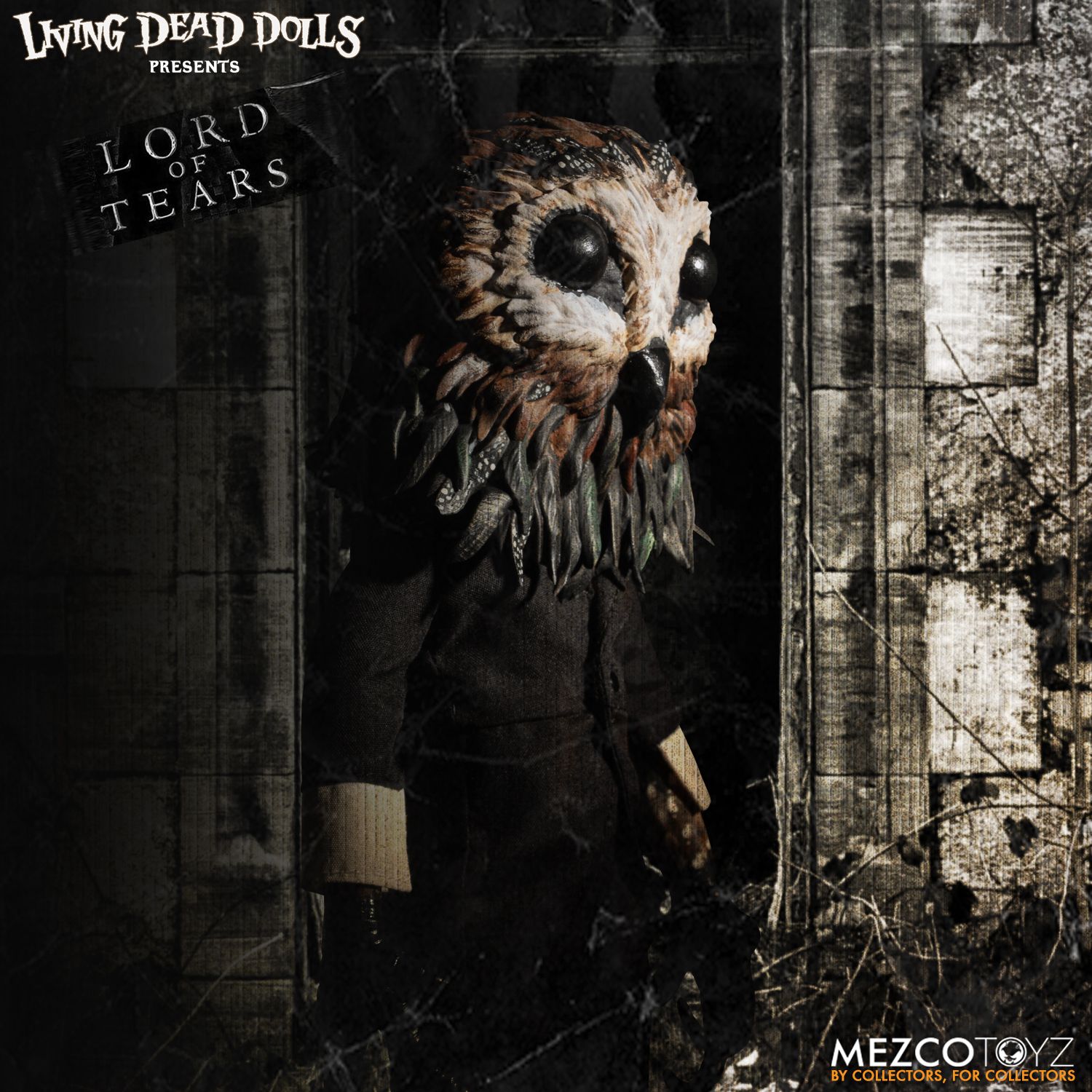 Q: What's in store for Hex Media in 2020?
A: We've got some massive, very exciting developments in the pipeline, most of which I unfortunately can't announce yet! But I can say that we have three features in development, one of which I think will be of special interest to fans of LDD. We're also looking at expanding our studio and our YouTube channel to produce more content, and create even more iconic characters to entertain and terrorize the world with! So, watch this space!
Can't get enough of Owlman? Make sure to check out more spooky pranks happening this weekend over at Hex Media .