Living Dead Dolls Halloween Costume Contest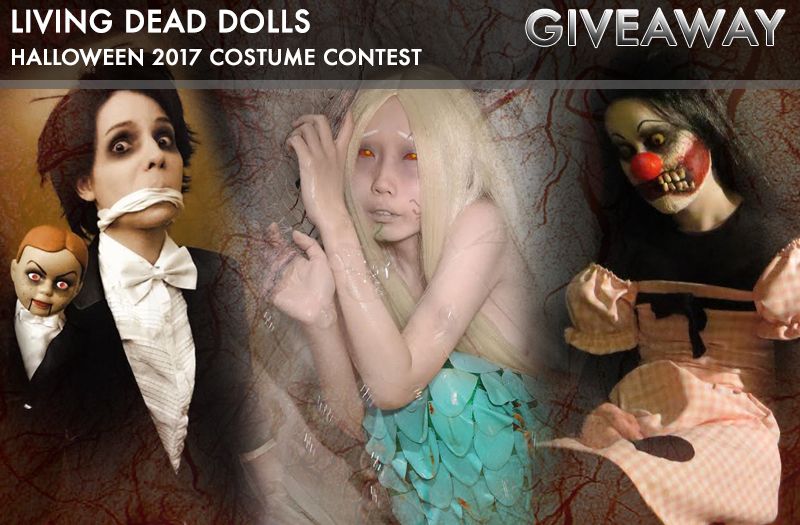 The days are getting shorter and the leaves are changing color. Each chilly breeze we feel reminds us that Halloween is approaching. And for the Living Dead Dolls, that means one thing.
The Living Dead Dolls Halloween Costume Contest. Each year dozens of Living Dead Doll fans dress up as their favorite Living Dead Doll. Whether it requires an old-timey hairstyle, intricate gory make-up, or just plain bloody clothes, the participants go all out in an attempt to look like the real life corpse of the Living Dead Doll they've chosen.

To enter the giveaway and a chance to win Living Dead Dolls prizes just click here to enter the Living Dead Dolls website and follow the instructions. If you'd want a little guidance or inspiration, you can check out the previous years' winners here!