Living Dead Dolls Sweet Tooth Giveaway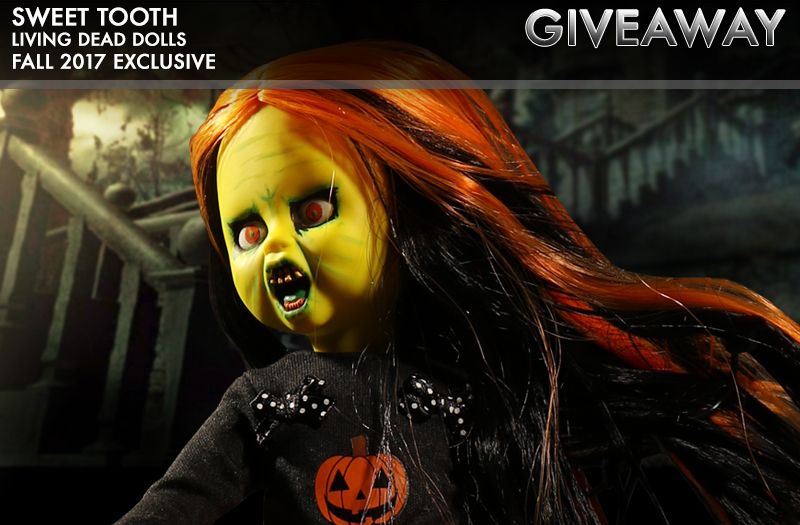 Halloween is right around the corner. To help you celebrate we're kicking off a giveaway that's sure to satisfy your cravings. Sweet Tooth is the embodiment of Halloween. From her candy corn teeth, to her Jack-o-Lantern trick-or-treating pail, it's impossible not think of the night dedicated to fear and the macabre. Along with the doll, the winner will also receive her exclusive enamel pin, the perfect piece to bring a halloween costume together.
To enter our giveaway, click through to the giveaway page on our website and follow the instructions.
The giveaway will end on Monday, September 25th and the winner will be announced here on Wednesday, September 27th. You can check out the rest of our Living Dead Dolls and LDD merchandise here!