What an Excellent Day for an Exorcism!
Nobody expected it. Nobody believed it. And nothing could stop it.
Premiering in 1973, The Exorcist became one of the most iconic horror films of all time. The cultural influence of The Exorcist cannot be overstated. Following its release, The Exorcist was the first horror movie to be nominated for an Academy Award for Best Picture. It would go on to win over 15 awards and legitimize the horror movie as a genre. Lauded by some viewers as the greatest horror movie created, The Exorcist remains the ninth highest grossing film of all time in North America.
Mezco pays homage to his ground-breaking horror film with their Mega Scale Exorcist with Sound Figure. She features 11 points of articulation, a nightgown accurate to little Regan's in the film, and 6 eerie phrases, such as "It burns!", "Keep away!" and "The sow is mine!" This figure also comes packaged in a collector-friendly window box, so you may choose to keep her in her bonds if you dare to welcome her into your home. You can be the one hope, the only hope. The Exorcist.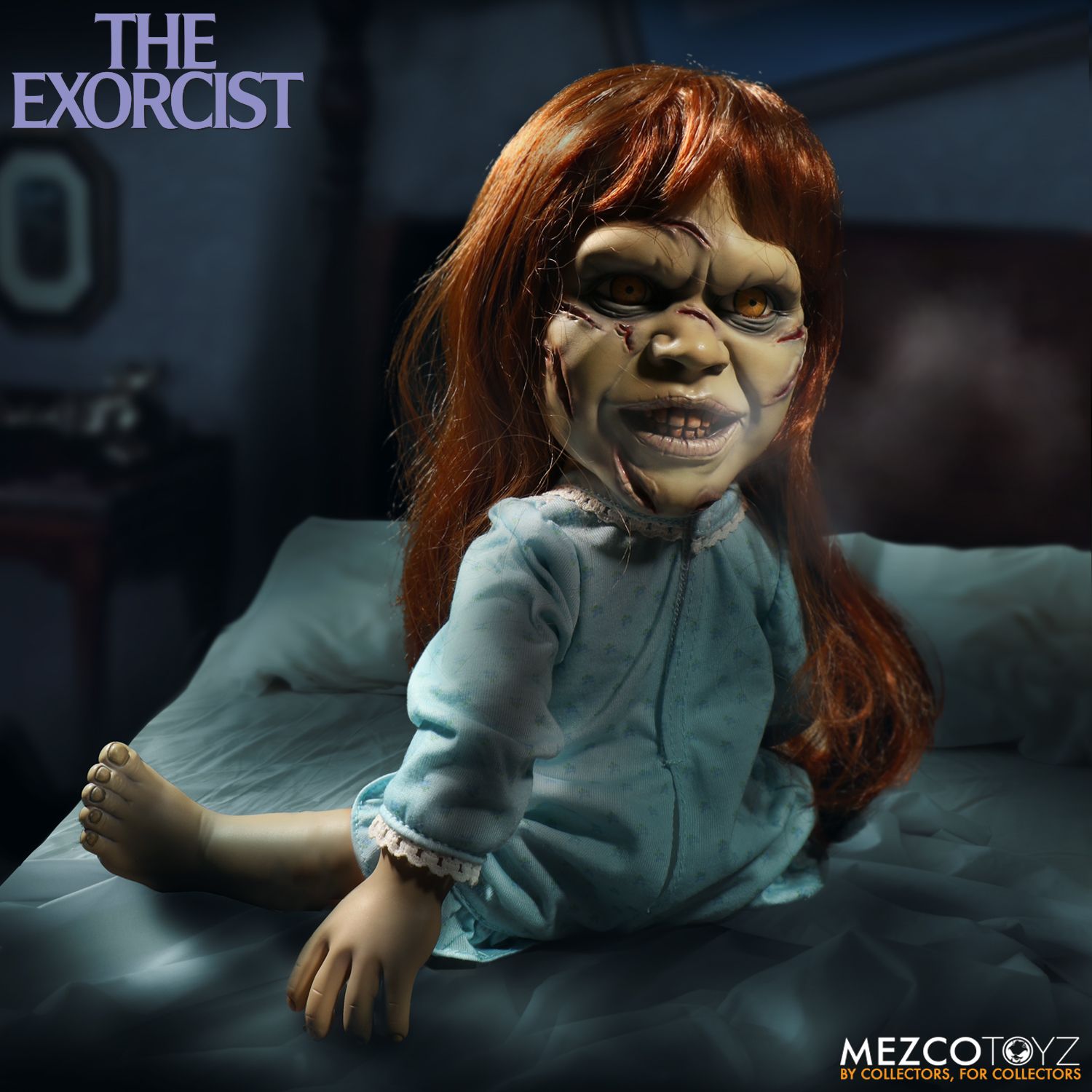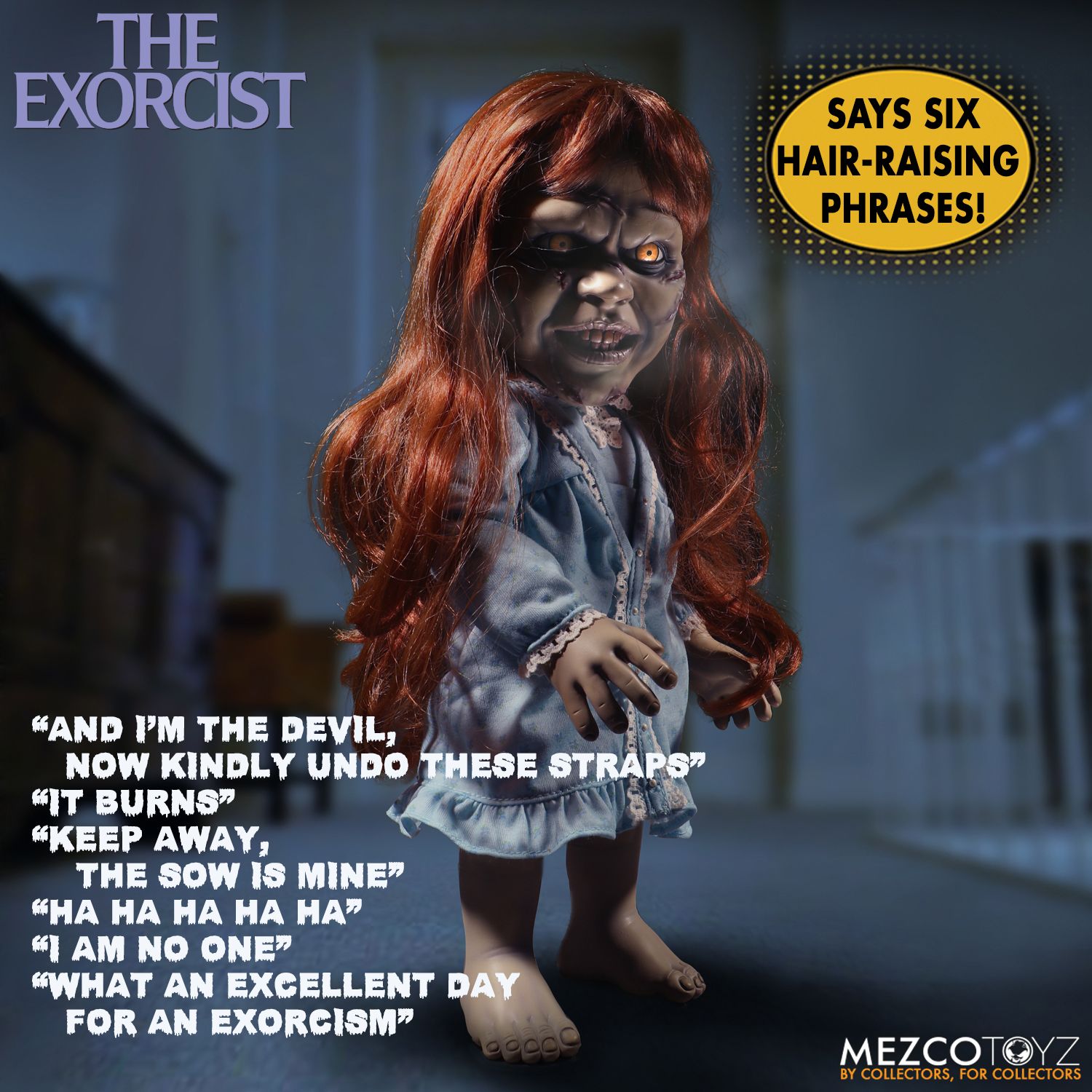 The Exorcist novel was written by William Peter Blatty in 1971 and enjoyed several months on the New York Times Best Seller List. The book was inspired by the real 1949 exorcism of Roland Doe, as well as both the Loudun and Louviers possessions, which afflicted French nuns in the 17th century. Production of the film was not without hiccups and mysteriously spooky occurrences. Both Stanley Kubrick and Arthur Penn declined to direct the film before William Friedkin agreed to pick up the torch. During the course of filming, the son of Jason Miller, who played Damien Karras, nearly died in a motorcycle accident. Linda Blair broke her coccyx in a stunt gone wrong, and actors Jack MacGowran and Vasiliki Maliaros passed away soon after filming was complete.