Mezco Madness Week 3 - Winner's Announcement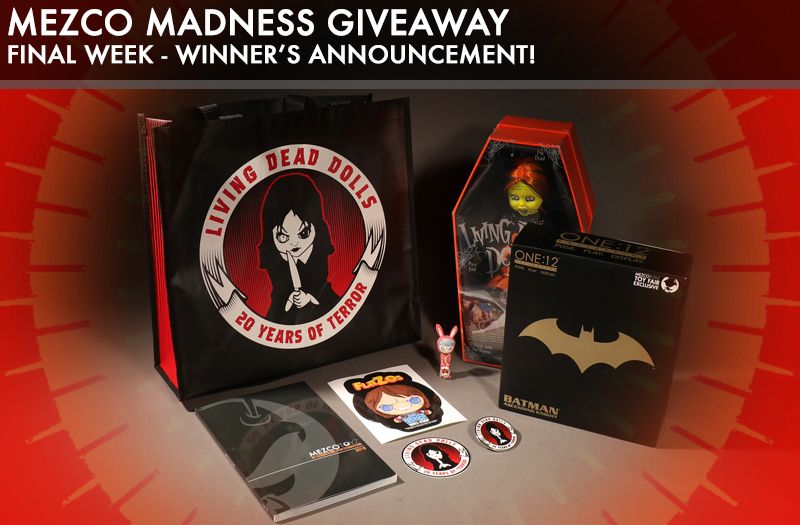 The third and final week of our Mezco Madness Giveaway has now come to a close. As of writing this, we've received over 900 entries!
A HUGE congratulations to our second #MezcoMadness winner, Jordan from Texas! Thanks for entering, Jordan!
Don't be discouraged if you didn't win any #MezcoMadness giveaways because our next giveaway will be sooner than you think! In celebration of Beetlejuice's 30th anniversary on March 30th 2018, we'll be giving away a Mega Scale Beetlejuice and Stylized Beetlejuice to one lucky winner. Keep an eye out for our Beetlejuice product retrospective and giveaway details coming out at the end of this week!
Want to be the first to know about new giveaways/products? Sign up for our newsletter or follow us on social media!