Big News For Something Small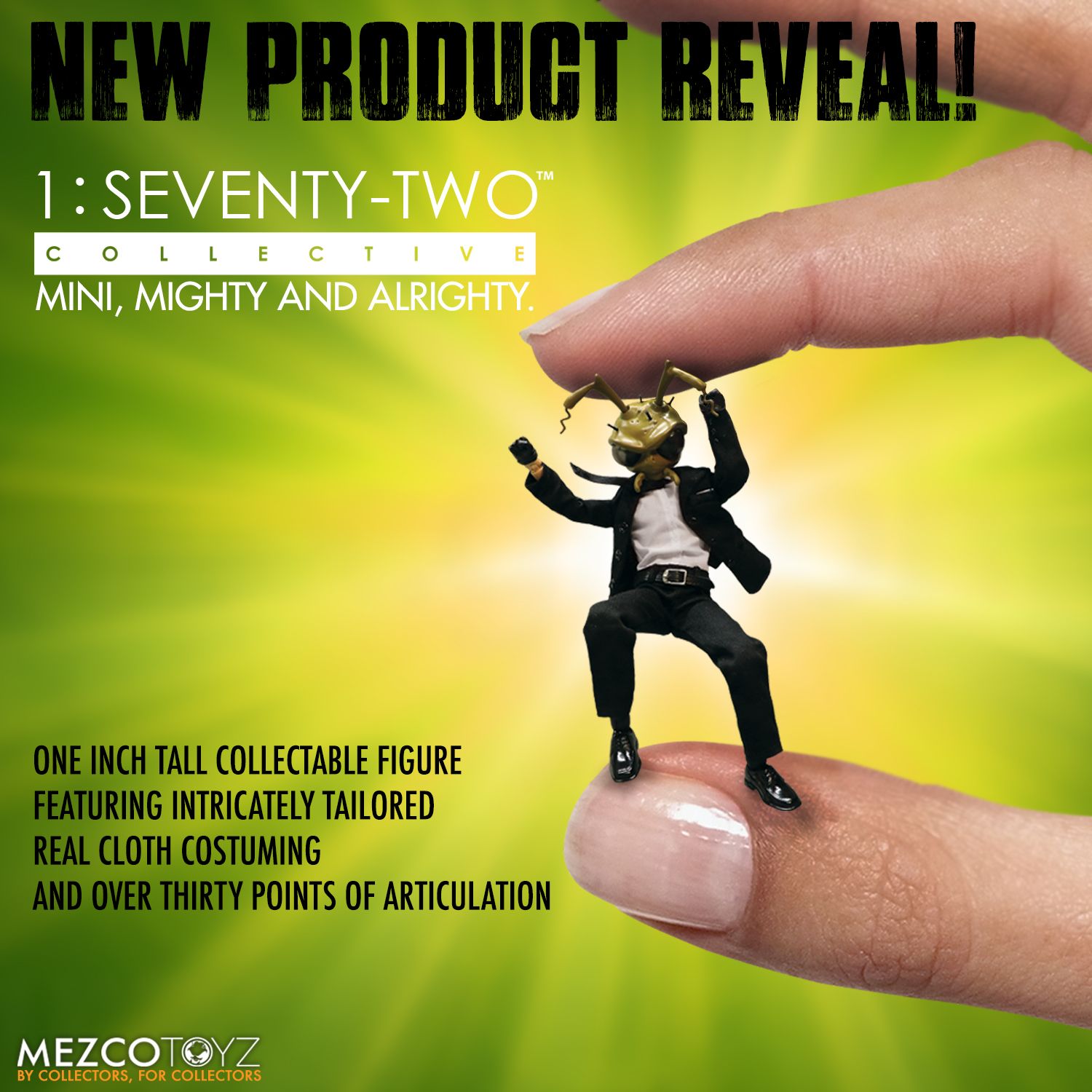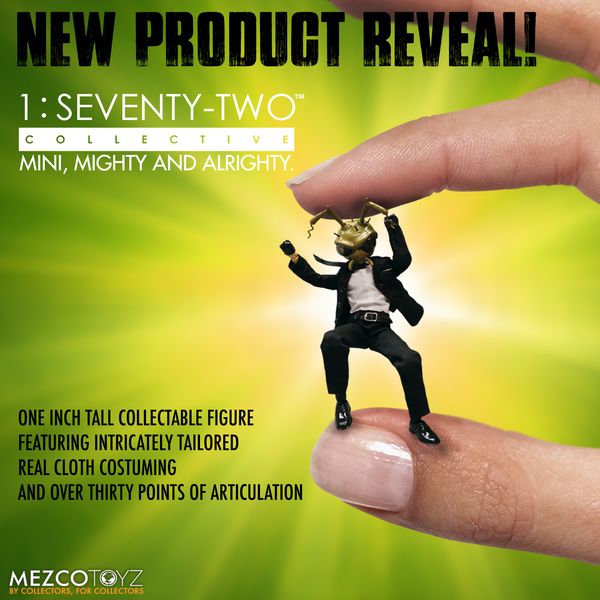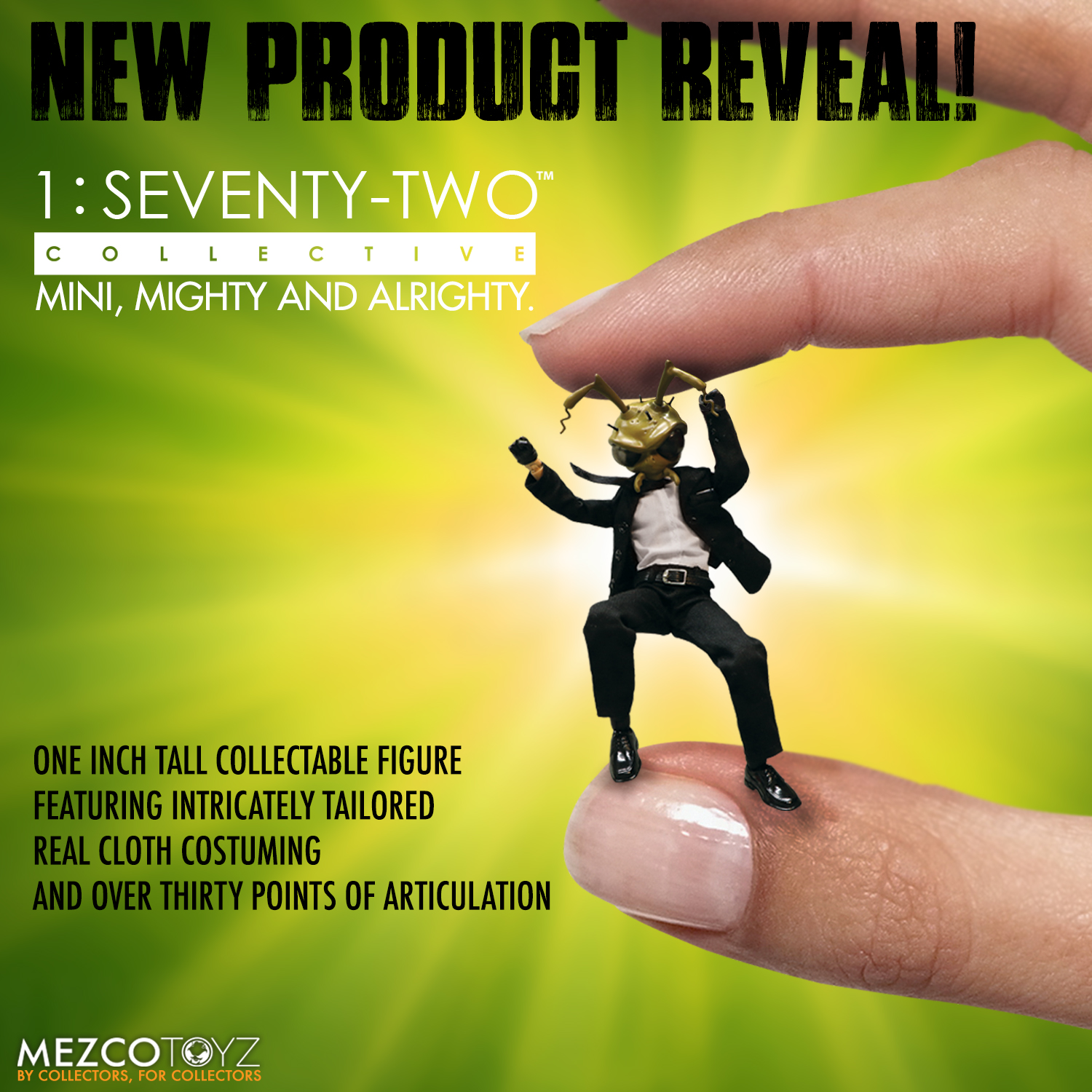 Mezco readies to make a very big deal over very little!
Prepare for the next not-so-big thing in cutting-edge action figures. Introducing Mezco Toyz's 1:Seventy-Two Collective.
Utilizing ground breaking new technology and proprietary production methods, these 1:72 scaled figures (approximately 1") are built on our new design patented 1:72 bodies. Featuring over 35 points of articulation, intricately tailored real cloth outfitting and presented at a collectible grade usually only found in 1:6 scale figures.
Mezco Toyz's 1:Seventy-Two Collective, kicks off with super secret agent from The Void, our mascot Gomez.