One:12 Collective Classic Captain America 2016 Con Exclusive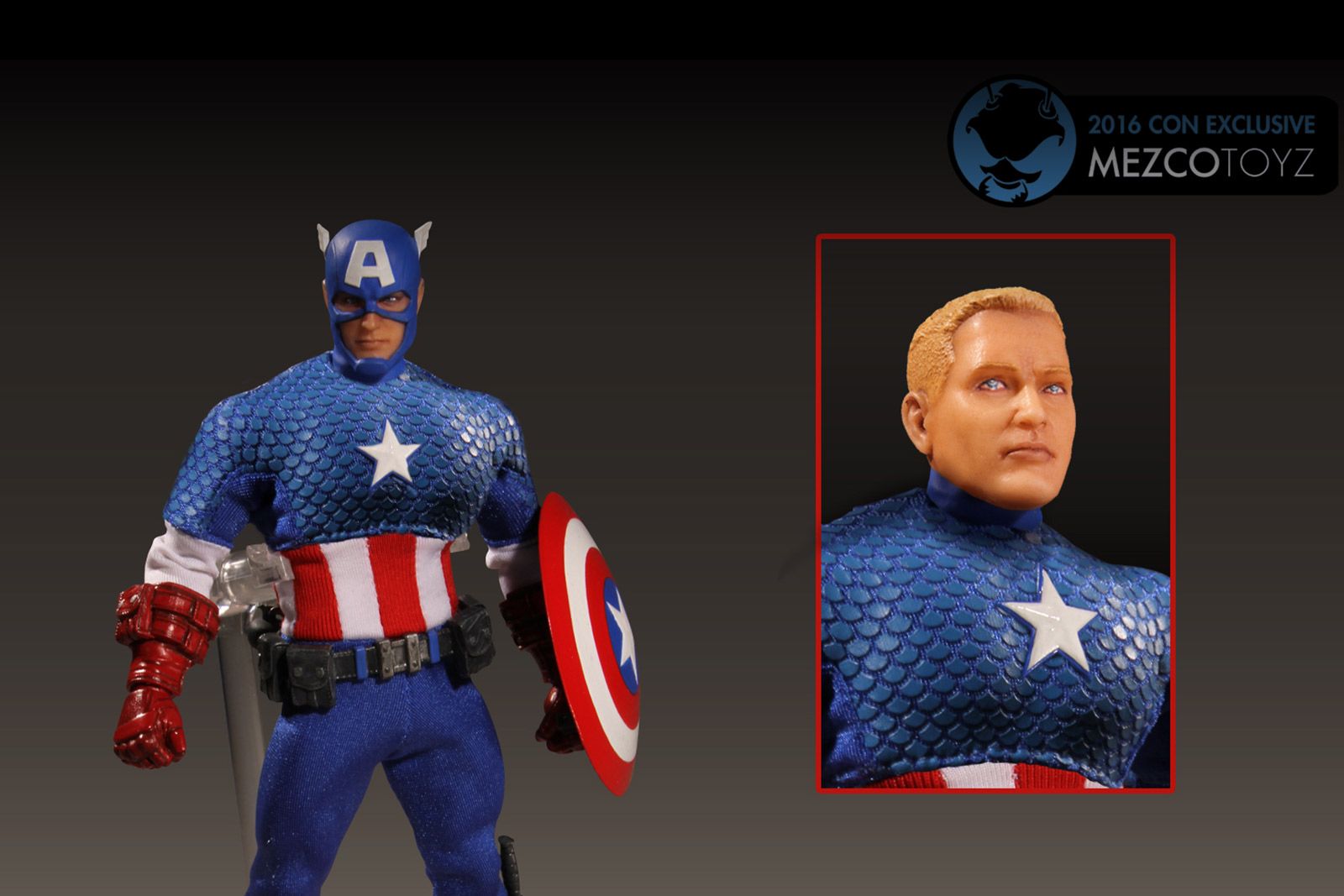 Another one of our Con Exclusives this year is the One:12 Classic Captain America figure and he has some cool features that will only be available with this version.
Let's start with the classic color palette of his uniform: with bright, bold reds, whites, and blues and scalloped chest armor, there is no mistaking that this is the version of Captain America that is from days past.
Cap features a completely new head sculpt of his retro winged helmet and comes with an alternate unmasked head. He of course comes with his trusty shield (which some would argue defies the laws of physics), a boot knife which sheaths nicely in his, well...boot, a shield harness, and a bunch of different hands for posing, fighting, and throwing his star spangled disc.
Aside from all of that, this version comes with even more. There are strong micro magnets embedded in his upper gloves and harness that connect with a magnet in the underside of his shield. Most importantly, he comes in a deluxe round tin package with his shield insignia printed on the top. Open the tin case and you will find the super soldier transformation chamber where through the magic of lenticular animation you can see Steve Rogers change from scrawny weakling to heroically large proportions right before your eyes.
The figure will be up for pre-order here starting June 8, 2016 as well as for sale at our booth at San Diego Comic Con.
~ Mez