One:12 Collective Dark Knight Returns Batman- A Look Back

Happy Birthday, Batman! The Dark Knight turns 80 years old on March 30th, and in celebration of this momentous occasion, we look back on the One:12 Collective figure ever released- Dark Knight Returns. The variants released all reflected the changes in Bruce's batsuit throughout the comics.
Each figure included the following:
Four pairs of interchangeable hands, consisting of one pair of fists, a pair of "holding" hands, a pair of posing hands, and a pair of batarang hands.
One interchangeable boot with pistol holster
One removable utility belt
One pistol
One grappling hook
One alternate head
One Bat-symbol display base
Released on January 12, 2015, the black and gray Dark Knight Returns was the very first One:12 Collective figure produced.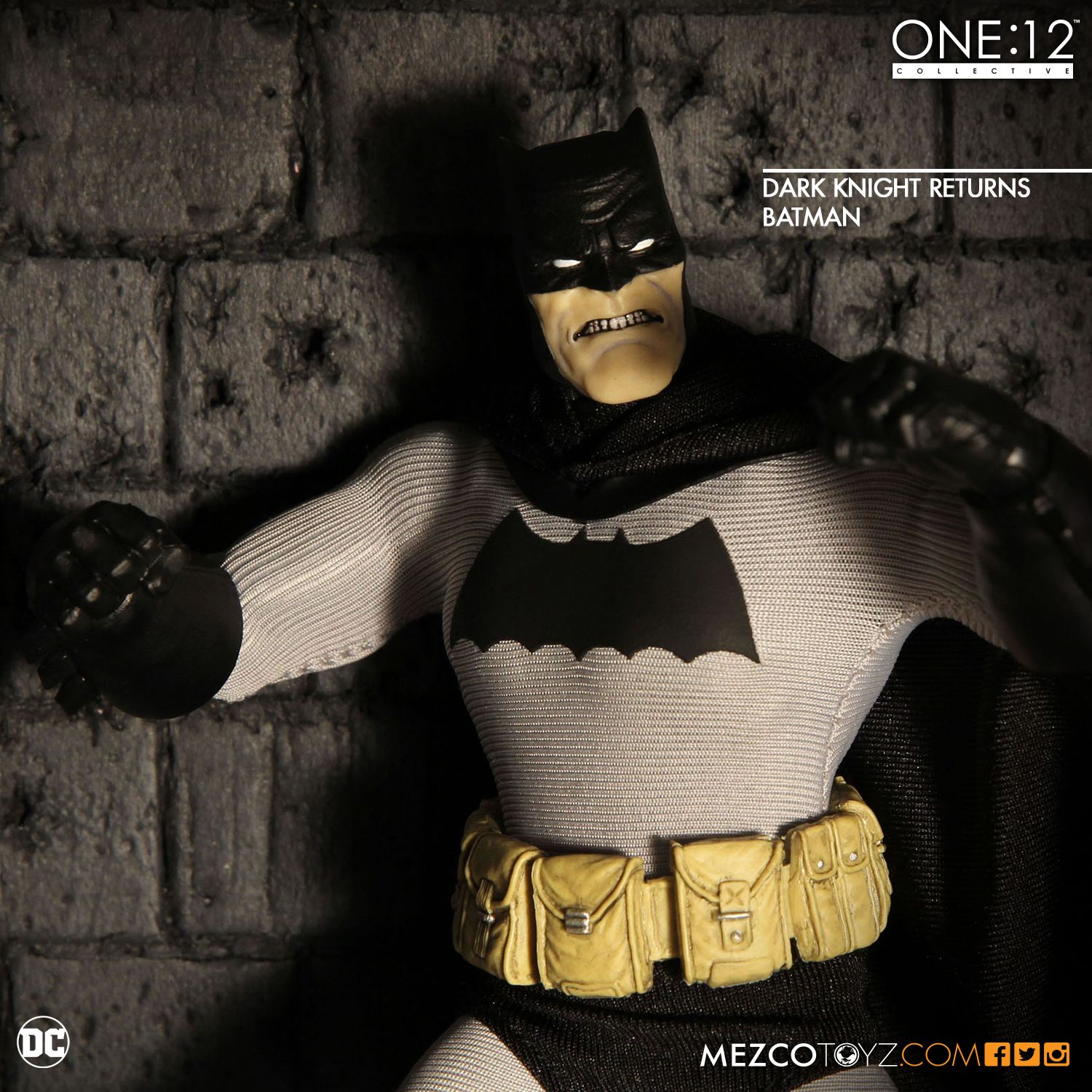 The Dark Knight Returns dark blue and grey variant was released as a Mezco Direct Exclusive.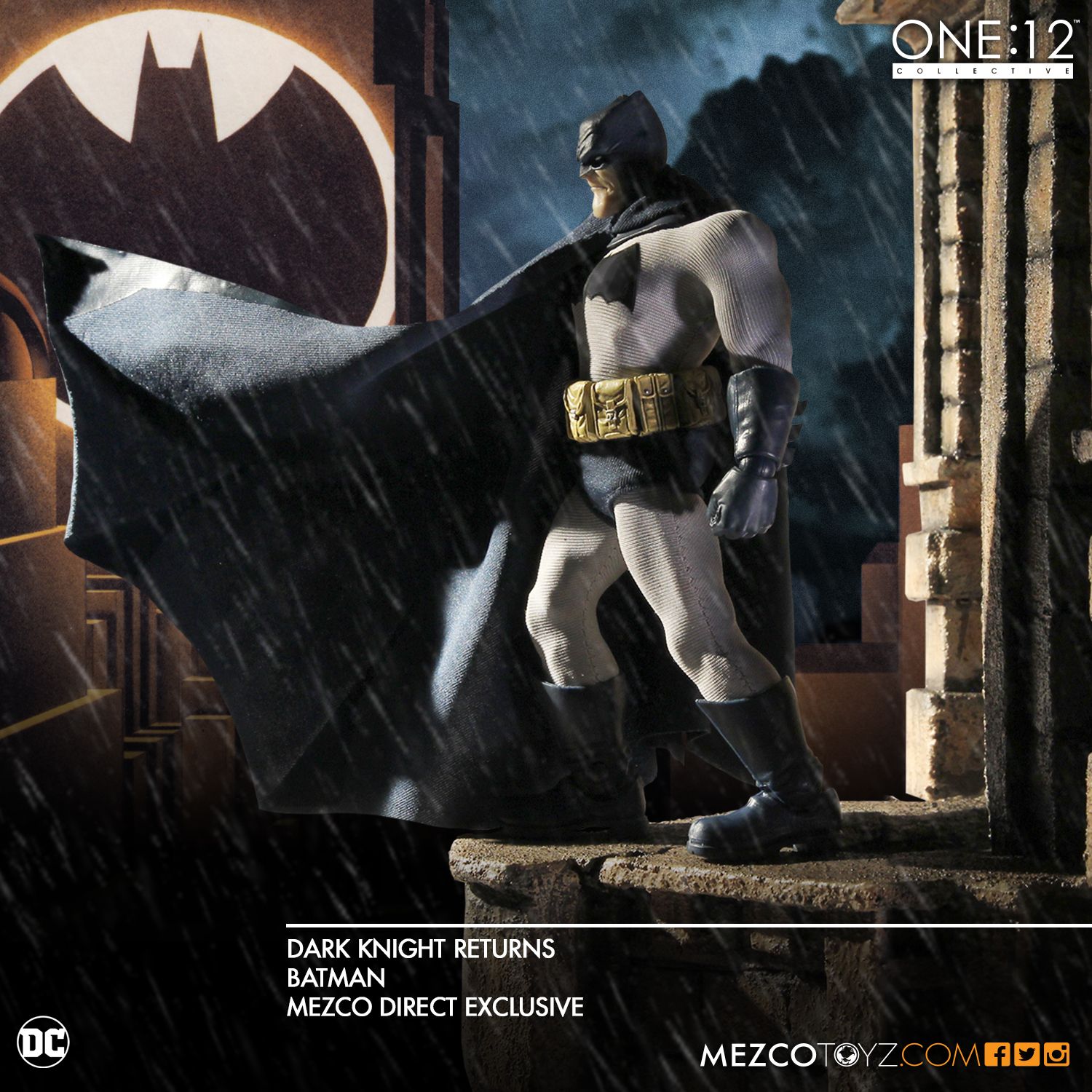 At Toy Fair 2015, Mezco Toyz first announced the One:12 Collective and released The Black and White Dark Knight Returns as a Toy Fair giveaway. This Black and White variant was inspired by the original black and white comic artwork.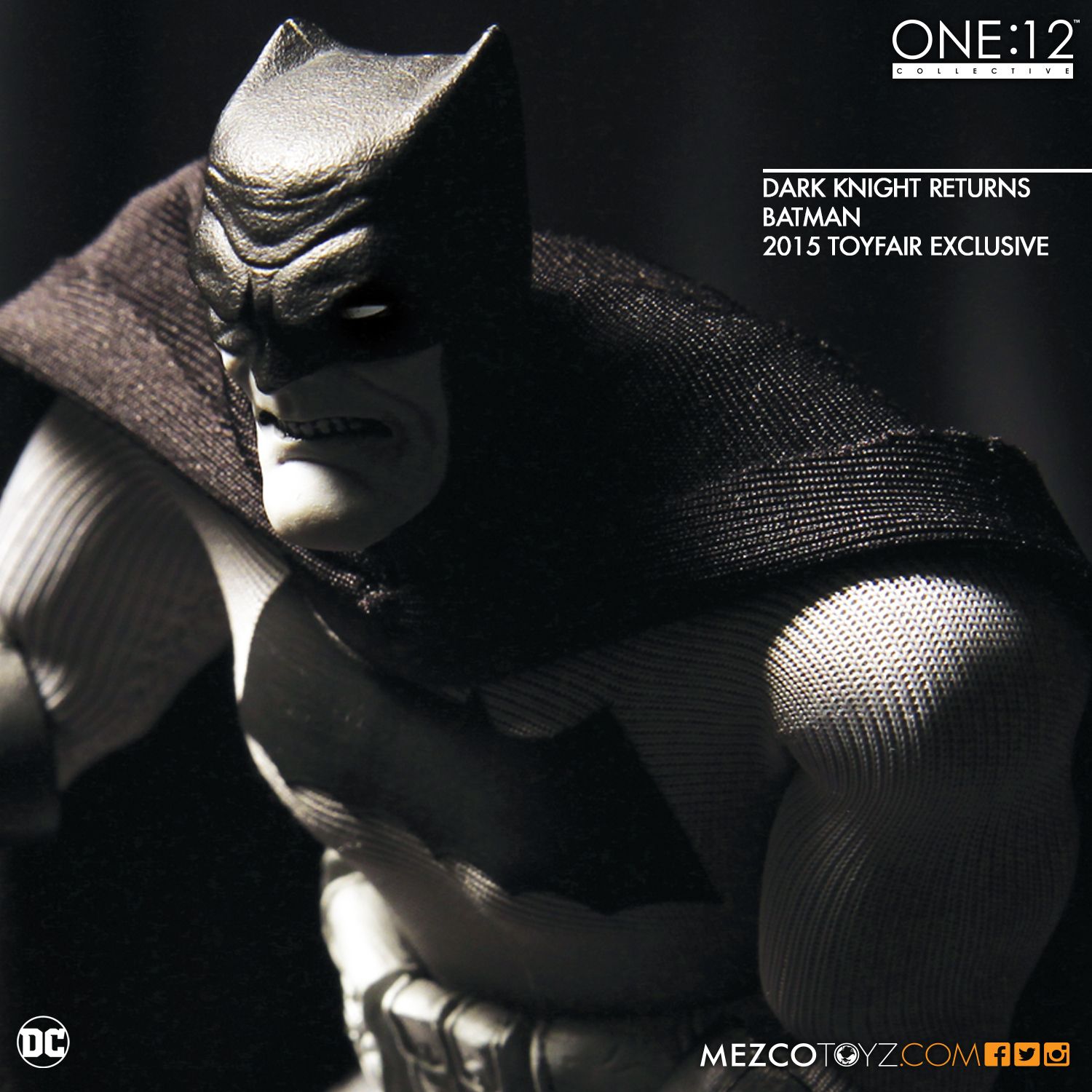 The light blue and grey Dark Knight Returns variant featured a yellow chest logo. This figure was released as the very first Previews World Exclusive.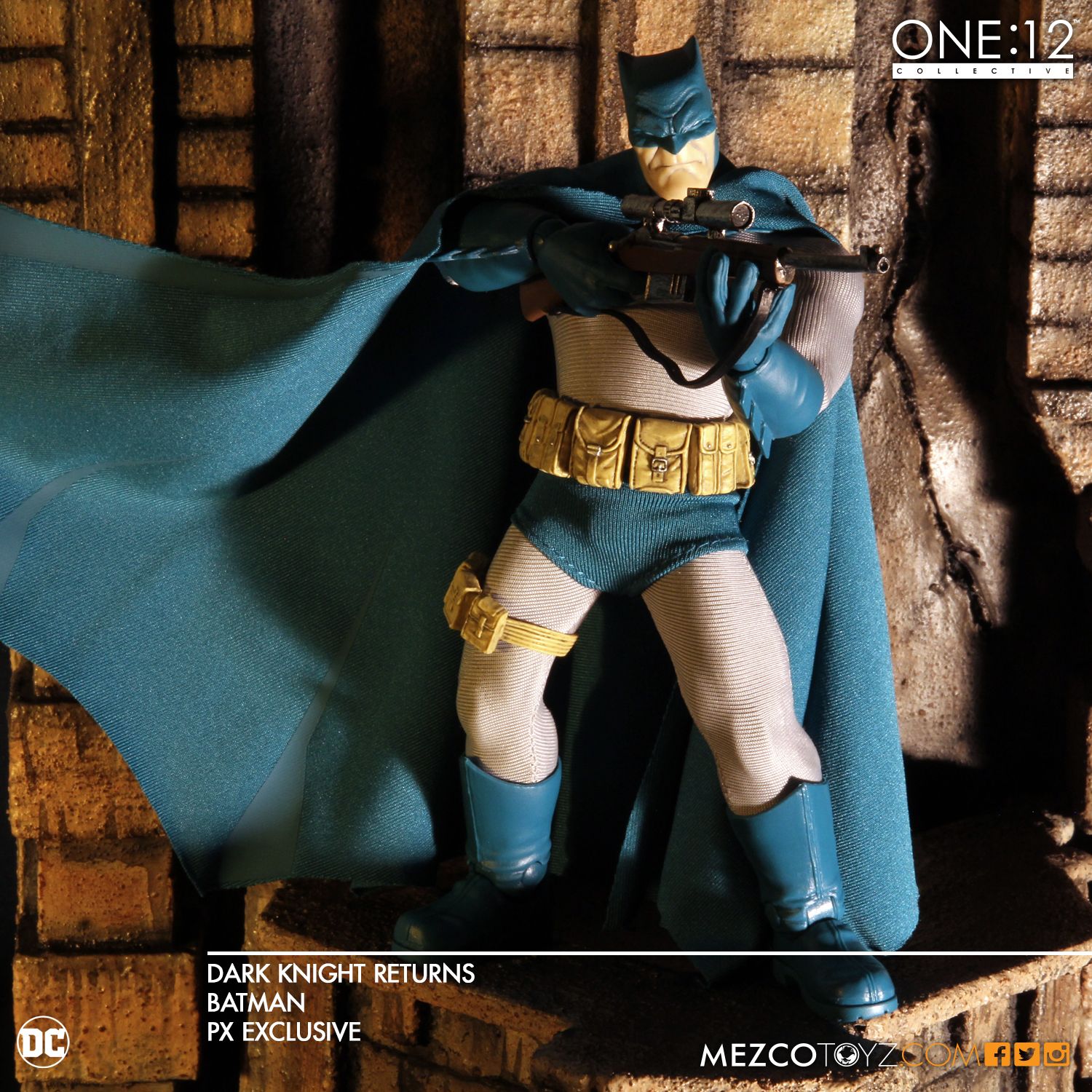 Puerto Rico Comic Con 2015 earned its own One:12 Collective Dark Knight Returns exclusive. This Batman wore a dark blue and grey batsuit with a yellow chest logo.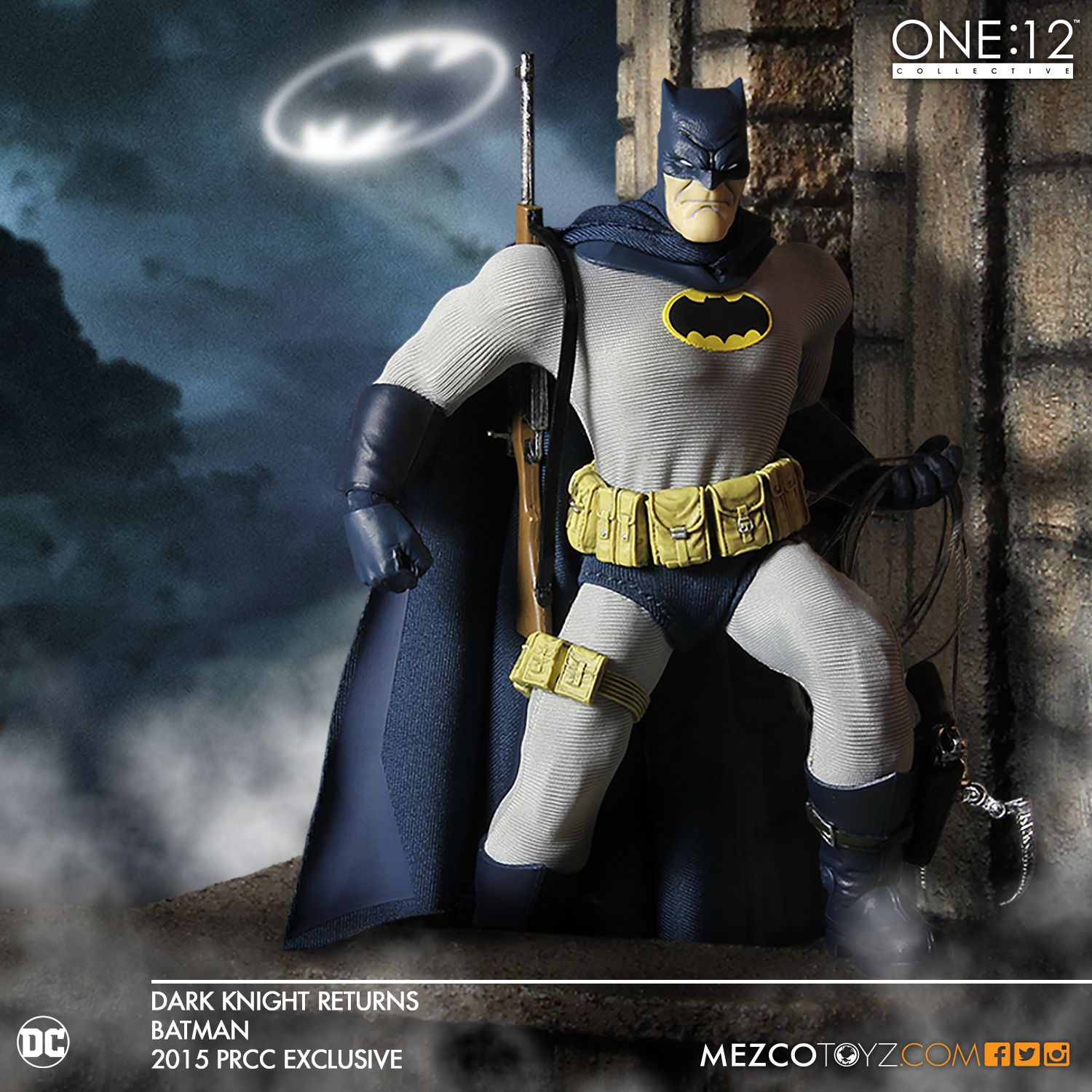 A battle damaged Dark Knight Returns variant was released as a San Diego Comic-Con Exclusive in 2015 as part of the Mutant Leader two-pack. This variant featured a battle damaged head sculpt, battle damage deco on the body, and a torn and dirtied suit. The Mutant Leader two-pack included a polystone diorama base that for display of both figures.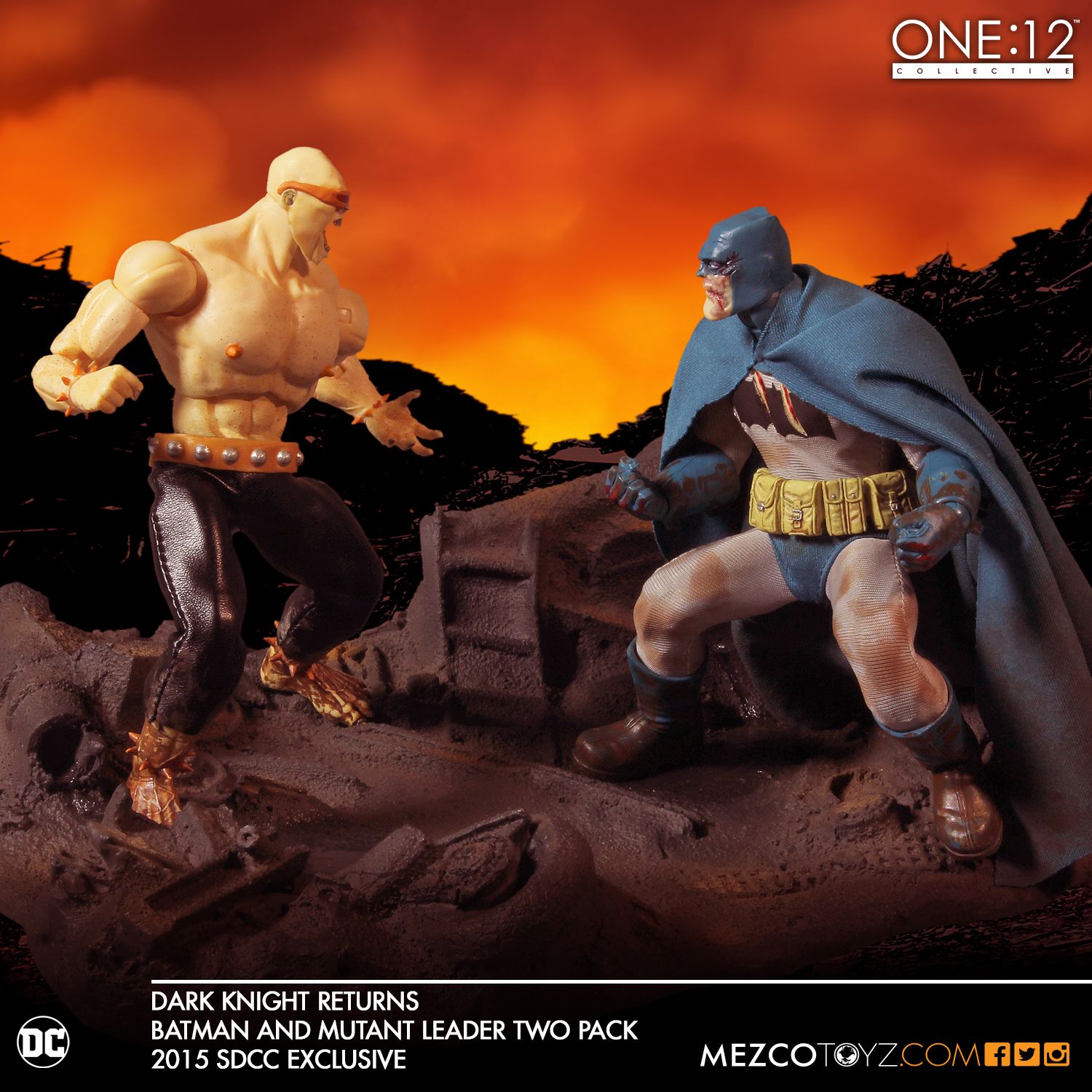 Make sure you celebrate Batman's birthday right by entering our One:12 Collective Sovereign Knight Onyx Edition giveaway HERE
What are your plans for Batman's 80th birthday? Let us know on Facebook, Twitter, and Instagram!