One:12 Collective Magna-Clip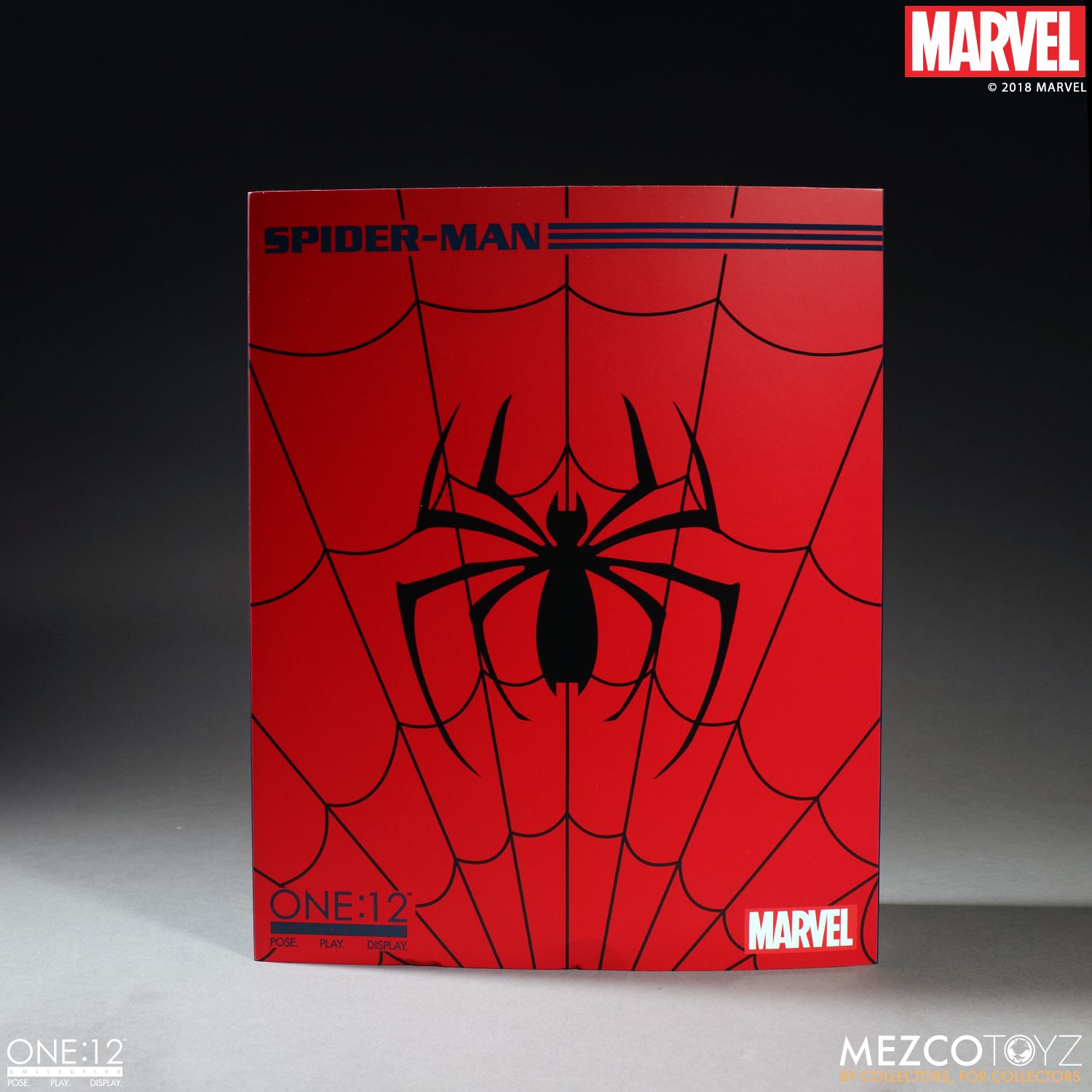 Congratulations! Your One:12 Collective Spider-Man has arrived, and it has a special new feature! As you know he already comes with a posing post and base, but an agile superhero like Spider-Man, needs more! The One:12 Collective Spider-Man also comes with a magnetic clip you can attach to your figure and any magnetic surface, allowing for a wider range of gravity-defying action shots and imaginative posing locations. So start brainstorming for ideas on how to dynamically pose your new figure, the possibilities are almost endless.
Your magnetic clip is located alongside your posting post, packaged underneath your figure and its accessories, as shown here: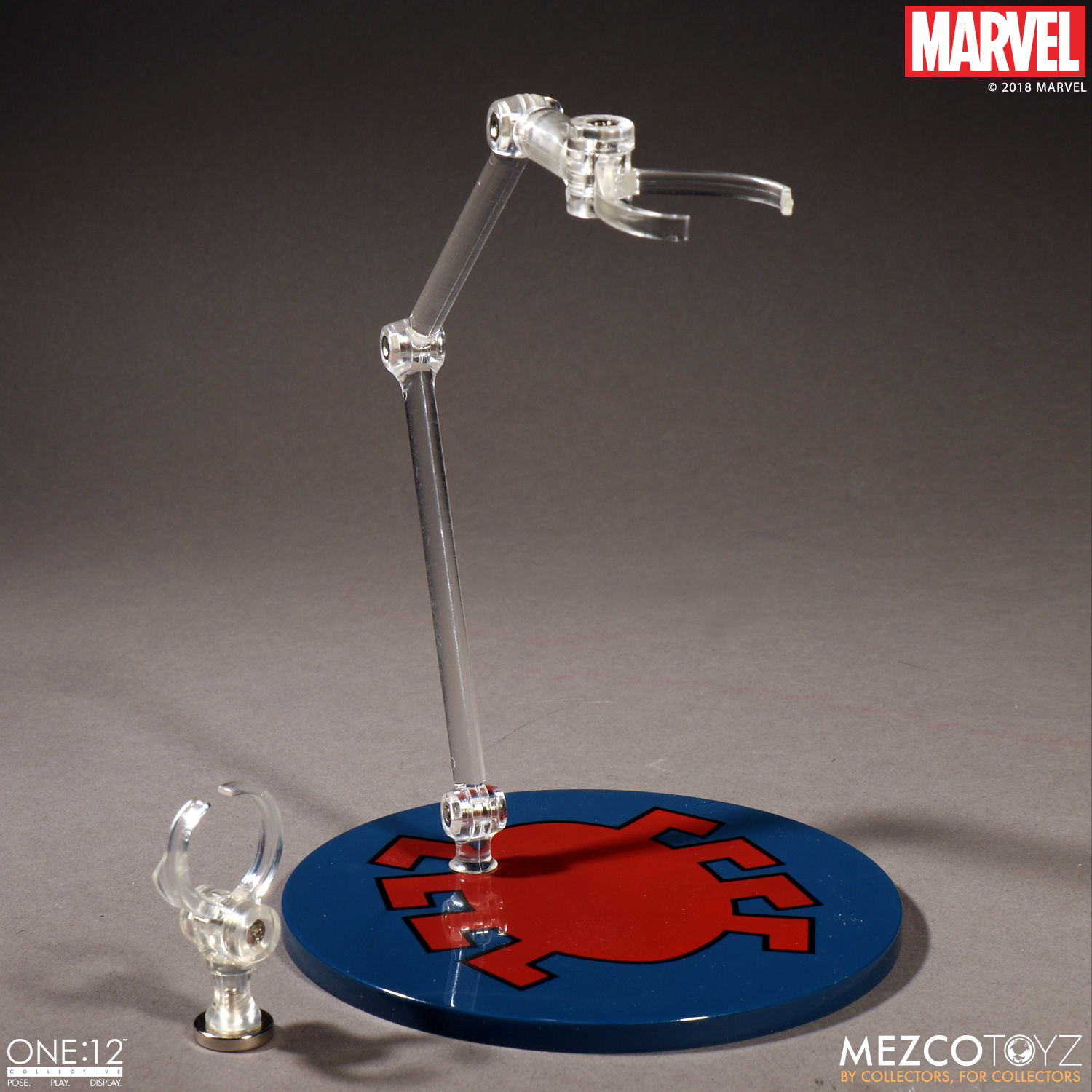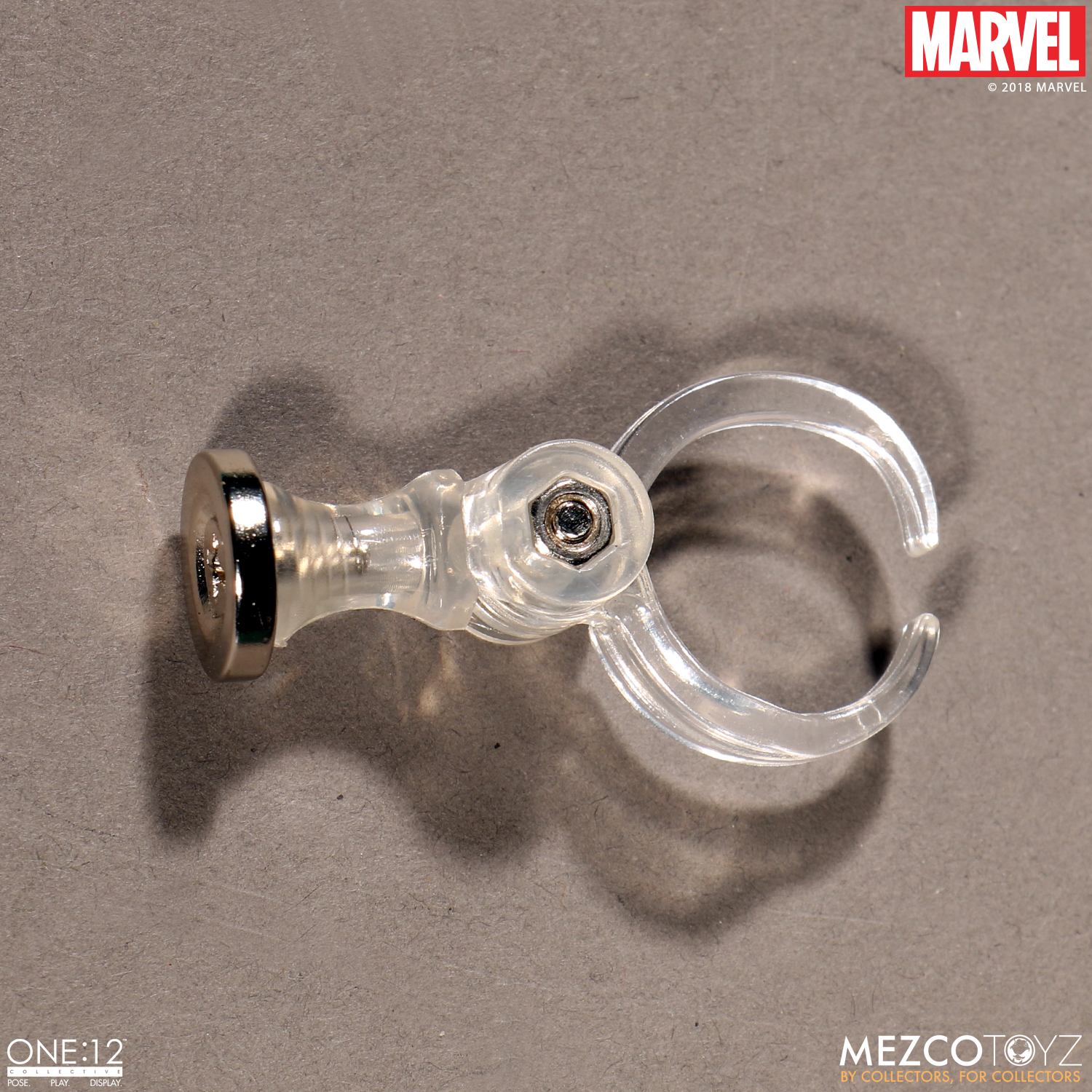 Adjust your figure to your liking, and attach it to the clip just like you would with your posing post. Once you are satisfied with your figure's position, attach your clip to any magnetic surface and you are good to go!
Need some inspiration on where to stick your Spidey? See below for some examples on the possibilities the magnetic clip provides. As always, please feel free to send us your pictures of your Spider-Man in action by clicking on our social media icons below.