Previews World Excusive: One:12 Collective Green Lantern - Hal Jordan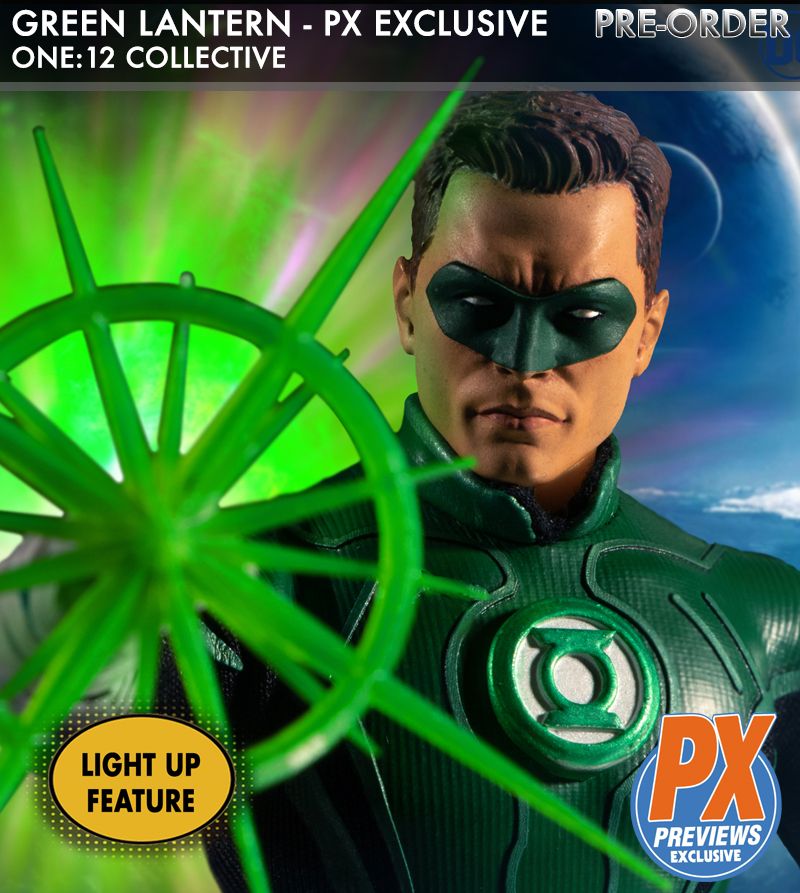 Intergalactic guardian of Sector 2814 Hal Jordan is now here as a Previews World Exclusive!
Featuring a real light-up Power Battery lantern the Green Lantern: Hal Jordan figure stands at approximately 17 cm tall with 32 points of articulation. Green Lantern features two exclusive portraits and a comic inspired Green Lantern Corps uniform as worn by Hal Jordan. Also included are eleven interchangeable hands with smoke, star, shield blast, and energy ball power ring FX and light-up Power Battery that is activated when Green Lantern's ring is placed near the power cell.
Packaged with a One:12 Collective display base with logo and adjustable display post for fight-ready poses.
The One:12 Collective DC PX Green Lantern Hal Jordan figure is only available through Previews World!