Superhero News: SDCC Trailers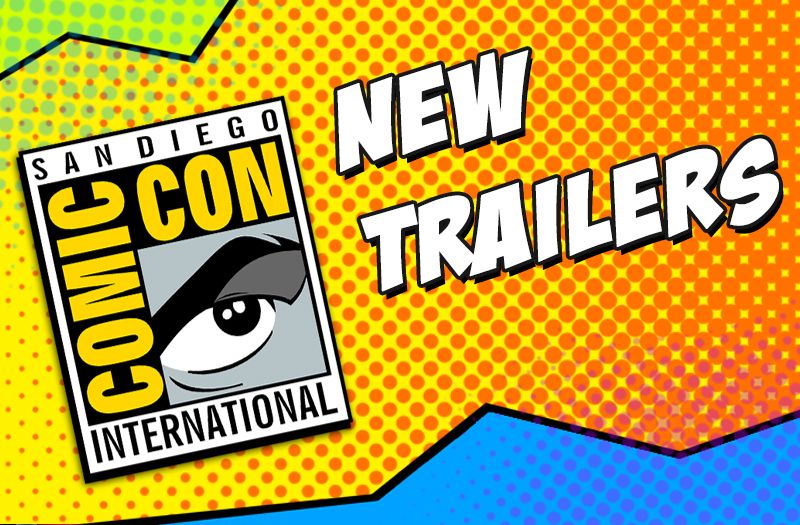 Unless you've been living under a rock, you are probably aware that San Diego Comic Con, the biggest event for all things pop-culture, just came to end this past Sunday. As always, DC and Marvel had some big announcements to make, with new footage from their cinematic and television universes with incredible new trailers.
Marvel
One of Marvel's biggest reveals was the new Thor: Ragnarok trailer. It gives more details on the film's antagonist Hela, played by Cate Blanchett donning a very intricate costume. It also features Mark Ruffalo as Bruce Banner, and for the first time in the Marvel Cinematic Universe, the Hulk speaks!
The next Marvel trailer at SDCC that really blew us away was for the Netflix series event, The Defenders. Combining the leads of four Marvel series on Netflix into one epic mini-series, this trailer shows the fun chemistry and amazing action sequences the heroes will engage in. The trailer also showcases Elektra from the Daredevil Netflix series, and reveals that Sigourney Weaver is also a part of the already stellar cast.
DC
On the DC front we got an amazing new trailer for the Justice League film premiering in November. We get to see brief snippets of exciting action sequences and some of the more humorous beats with the Flash, played by Ezra Miller. One of the most intriguing parts of the trailer is the mysterious character that visits Alfred at the very end.
While Superman doesn't appear in the Justice League trailer, other Kryptonians will be making their appearance in DC's new series, Krypton, premiering on SyFy. The teaser reveals the prequel series that will delve deep into the world that Superman came from and its eventual downfall. It's short but showcases the series' amazing art direction and has peaked our interest in learning more about Krypton's history.
While these are the trailers and teasers that got us most excited, there are still plenty of others from Marvel and DC that created buzz at Comic Con. You can check out more of DC's SDCC teasers and trailers here, and more of Marvel's here.