TBT: Frankenstein's 200 Year Anniversary!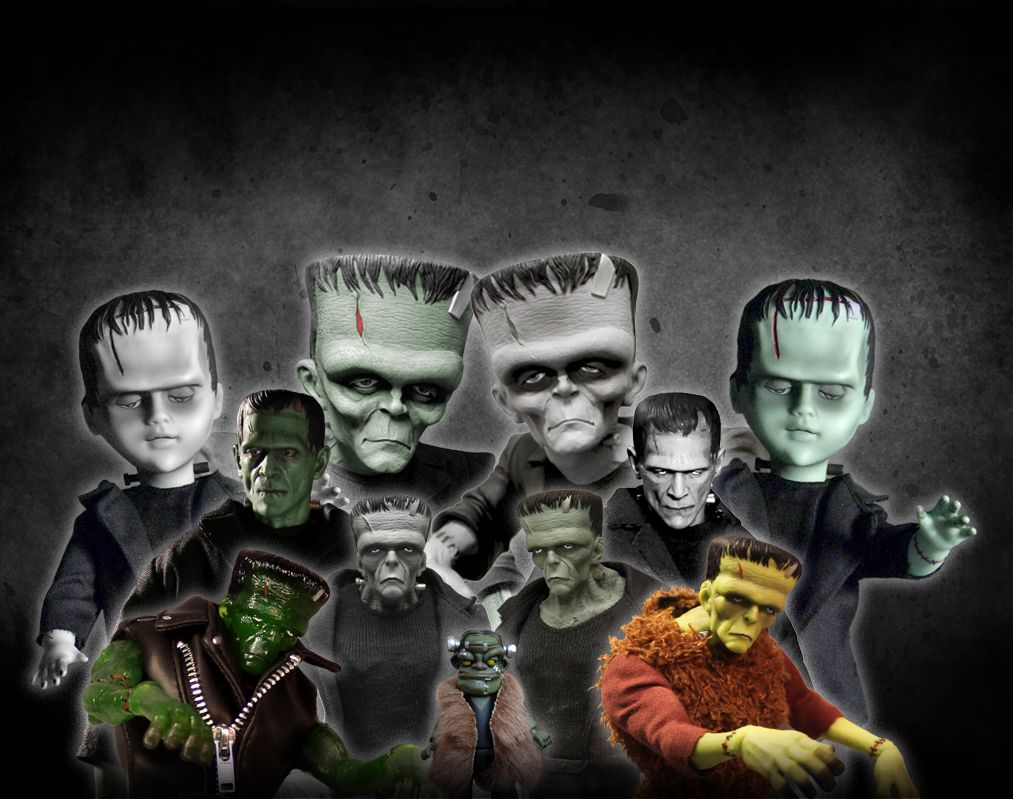 IT'S ALIVE! A look back at Mezco's Love of Frankenstein.
2018 marks the 200th anniversary of Mary Shelly's book Frankenstein (or The Modern Prometheus). No literary work has done more to influence the public perception of science and its moral consequences than Frankenstein.
Frankenstein's themes and tropes have proven timeless and continue to resonate with modern audiences. Not only was Frankenstein one of the first literary stories adapted to film, but Dr. Frankenstein's monster was one of the first products created by Mezco.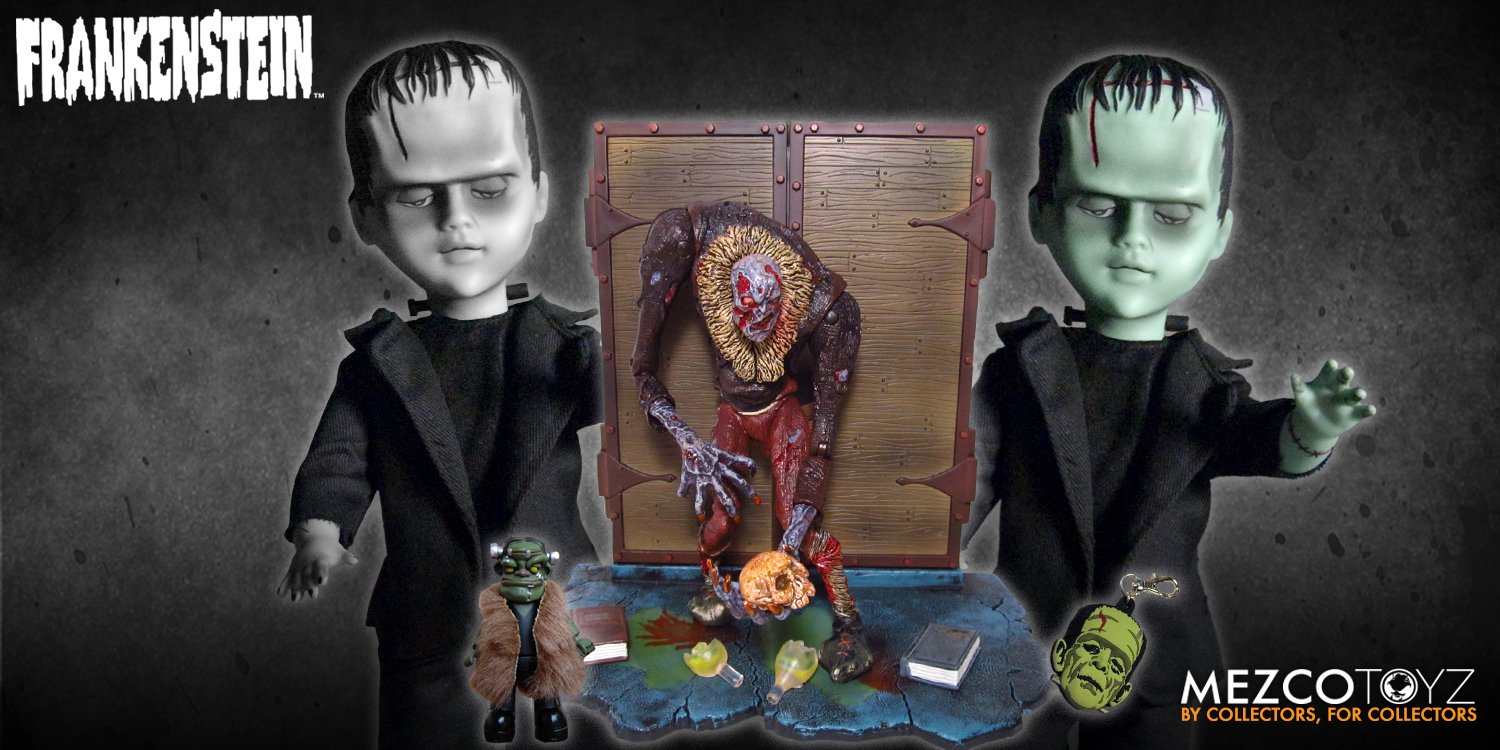 As part of the Silent Screamers line, Mezco thrilled fans with the inclusion of the beastly, hulking version of the monster as portrayed in the very early days of cinema.
Mezco again visited the monster as part of the Monster Mez-Itz line. This version of the monster features his popular green-ish skin and crudely fashioned fur vest.
The Monster and his Bride then joined the ever-growing Living Dead Dolls line with a set of dolls based on the classic Universal Studios films. (Fun fact, in the Bride Of Frankenstein, Mary Shelly is portrayed by actress Elsa Lanchester who does double duty by also portaying the film's titular Bride).
Mezco also created a promotional clip-on featuring the head of the Frankenstein monster. This item was distributed to lucky fans at shows and conventions and no doubt holds the keys to more than a few castles.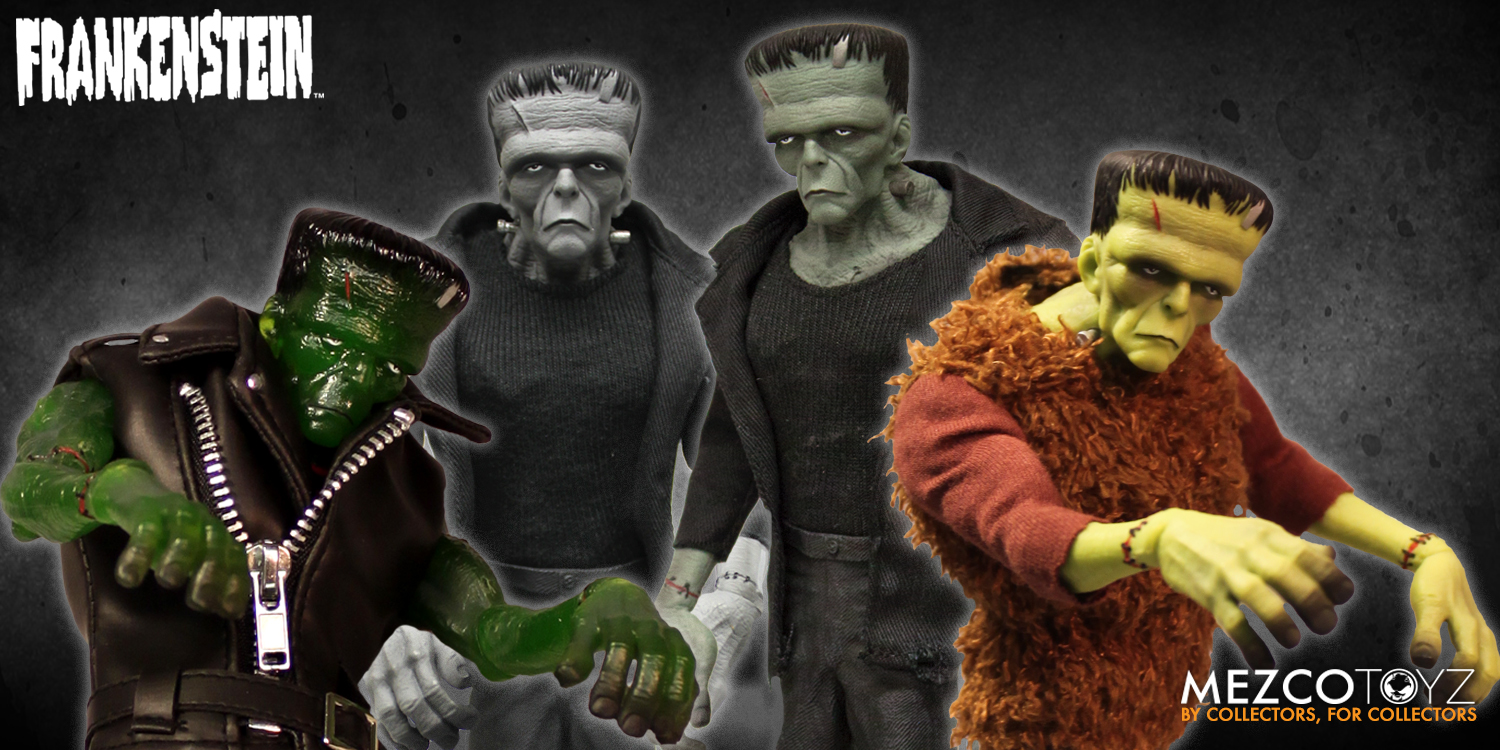 The Monster again terrorized the toy aisle when Mezco released a 9-inch scale version with a black cloth jacket. This was followed by a black and white variant that matched the colors of the 1931 film. A second variant featured a unique leather jacket wearing, rockabilly take on the Monster and a translucent green body. A third variant featured vibrant green skin-tone and a fur vest as seen in 1939's Son Of Frankenstein.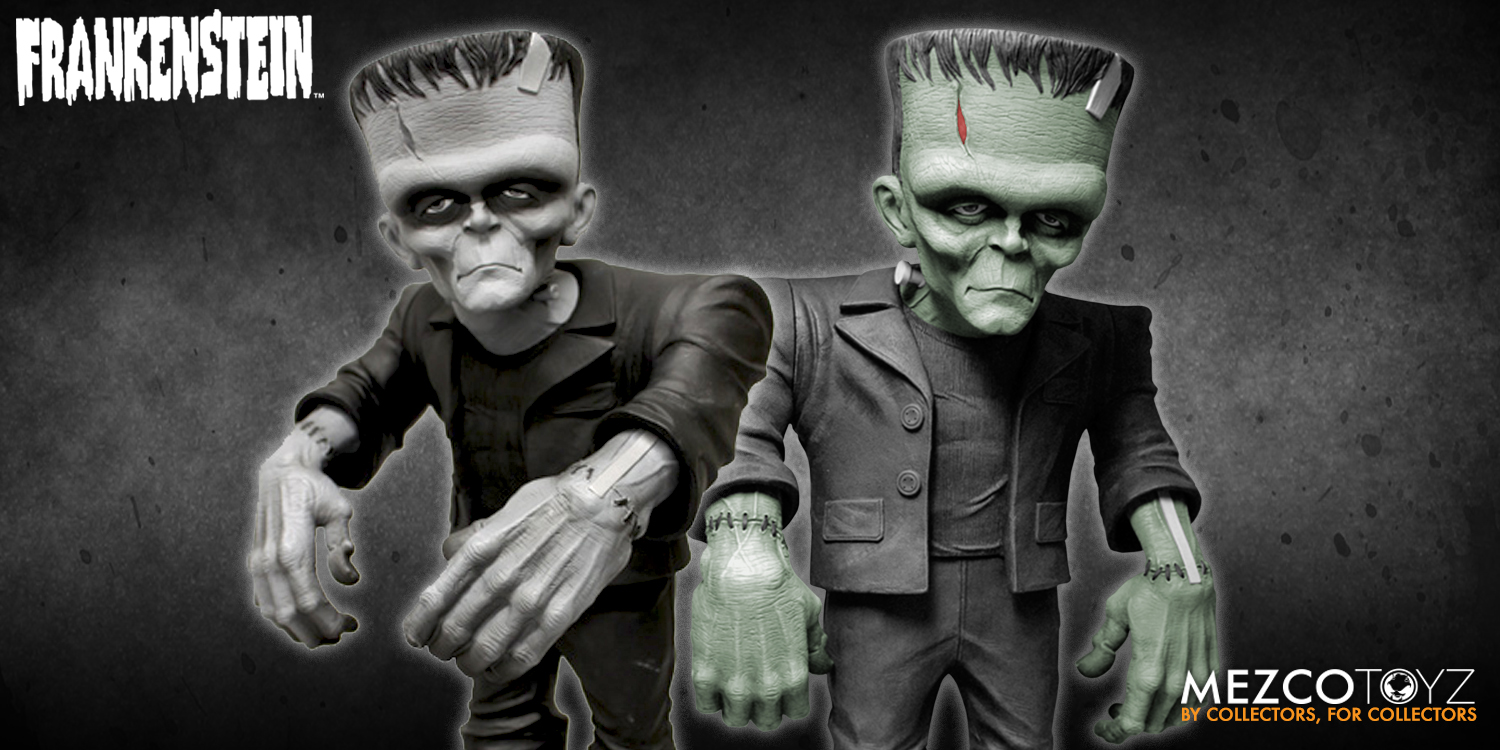 Mezco then released a towering 18inch tall, stylized version of the Monster that quickly became a fan favorite. This version was also offered in both color and black & white editions.
Frankenstein joined the award winning One:12 Collective not only with black & white and green-skinned figures, but also with a heavyweight diorama of the doorway often portrayed in publicity stills from the 1931 film.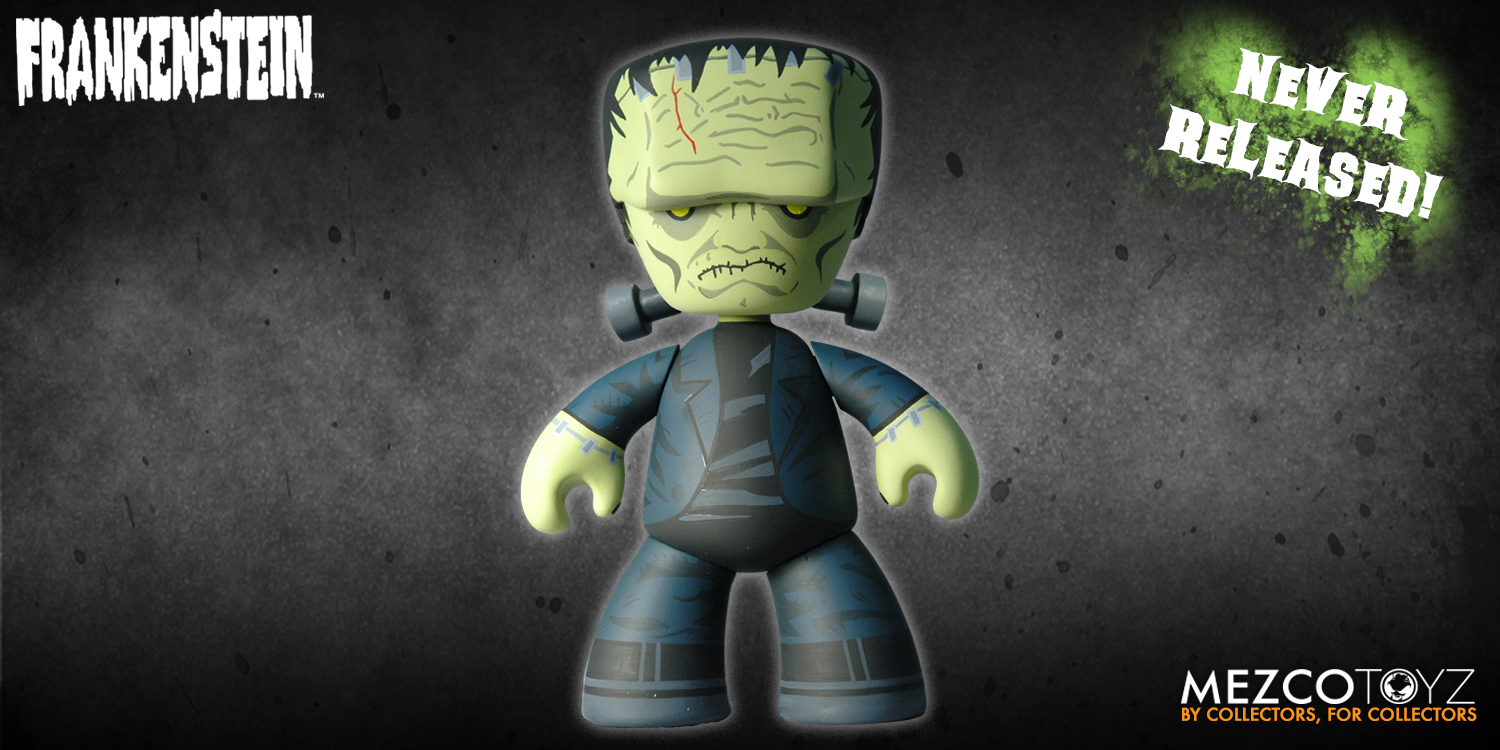 Deep in the recesses of Mezco's laboratory is one additional figure. Although never released, Mezco did design a 6inch Mez-itz figure of the Monster complete with his trademark flat-headed design.
No one can guess what the future holds for Dr. Frankenstein's ill-fated creation, but given his ability to remain relevant over two centuries, it's safe to bet he will someday appear in the Mezco lineup again.