TBT Living Dead Dolls Series 22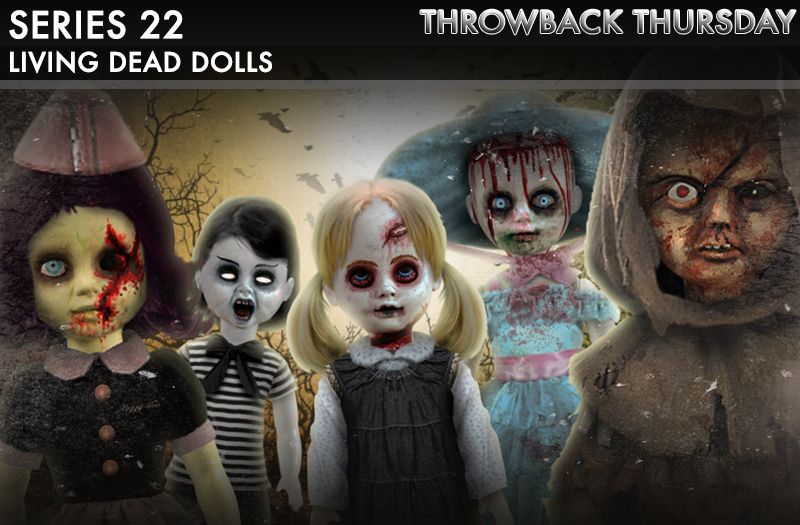 "When there's no more room in Hell, the dolls shall walk the Earth."
Released in October 2011 for the 13th Anniversary, Living Dead Dolls Series 22 paid homage to ghouls, the undead, the risen, the reanimated corpse—the zombie!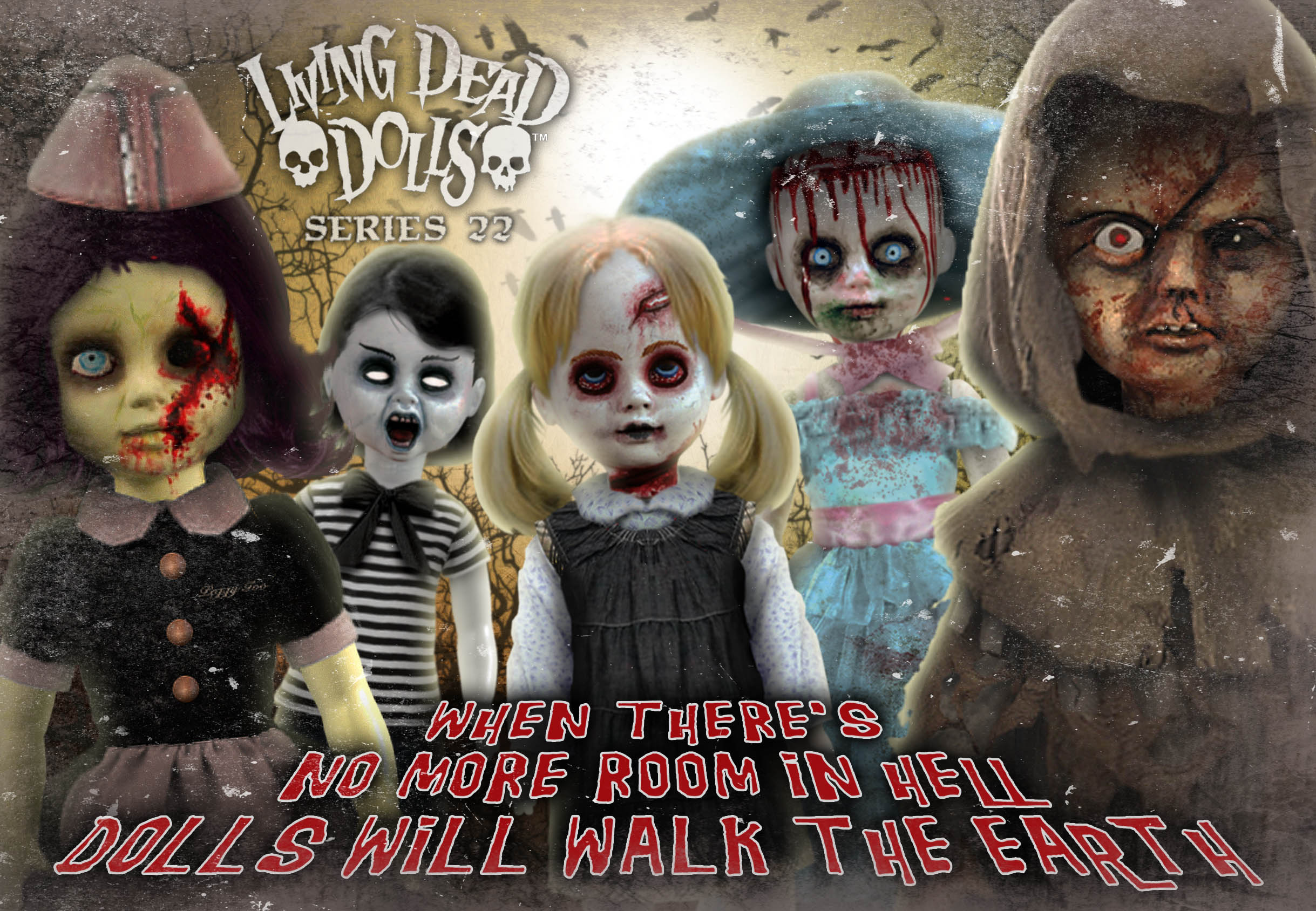 Each doll came with a 13th anniversary stamp on the back of their necks. Groaning and shuffling into the Living Dead Doll family, Series 22 consisted of:
Ava, a little girl sporting a dress and a raincoat.
Roxie, donning a striped shirt and boots.
Goria, a southern belle with a blue hat.

Peggy Goo, a roller skating waitress from the '50s, complete with a brain served on a plate.

Menard, who paid homage to Italian zombie films, and wore a shabby monk's robe.
Patience Xero was a Mezco Direct Exclusive, and was only available on Mezco's webstore. She was dressed in hospital garb and was responsible for the outbreak of the zombie apocalypse.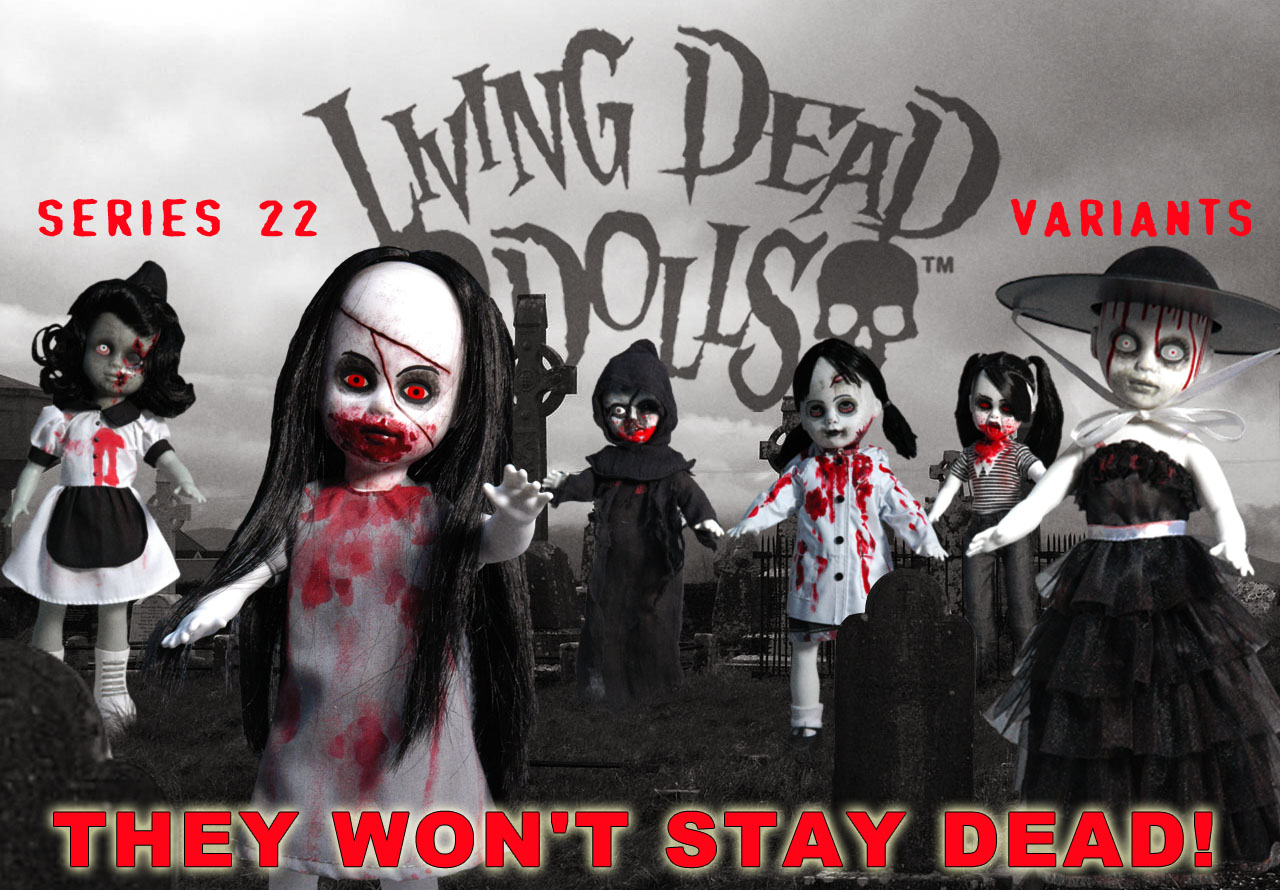 Series 22 had a black and white variant set that honored the vintage zombie films of yore, with each character sporting black and white deco and outfits splattered with Hammer-esque red blood. The chip art on the series was a nod to the poster art for the zombie classic, Dawn of the Dead.
Each doll was packaged in their own blue 13th anniversary coffin with a death certificate. Resembling aged wood with '13' carved in various ways across it, the coffin was uniquely created for that year…although one can question how long a coffin can contain a restless member of the undead.