Throwback Thursday- Mez-Itz Retrospective Part I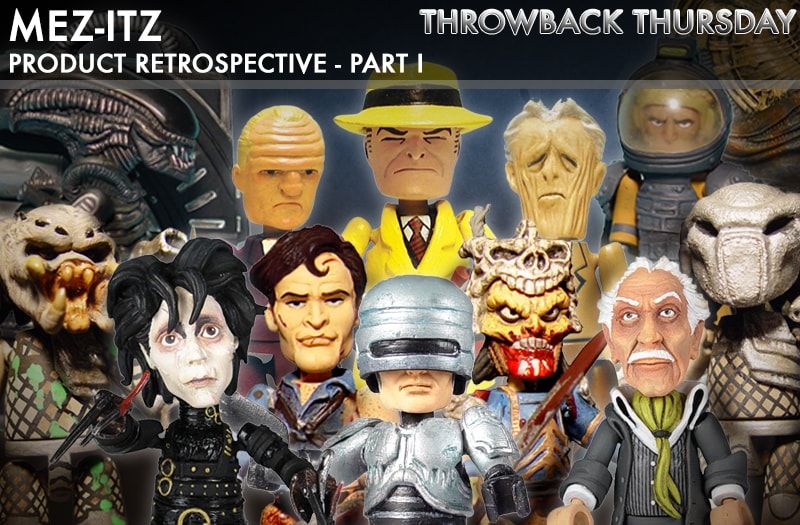 In 2002, Mezco Toyz launched its Mez-Itz line. These early Mez-Itz, aesthetically different than the Mez-Itz of today, stood approximately 3" tall and sported intricately sculpted heads and outfits. Many also included unique accessories and bases with foot holes to allow for display. Travel down Mez-Itz memory lane as we look back on the first figures created.
Cinema of Fear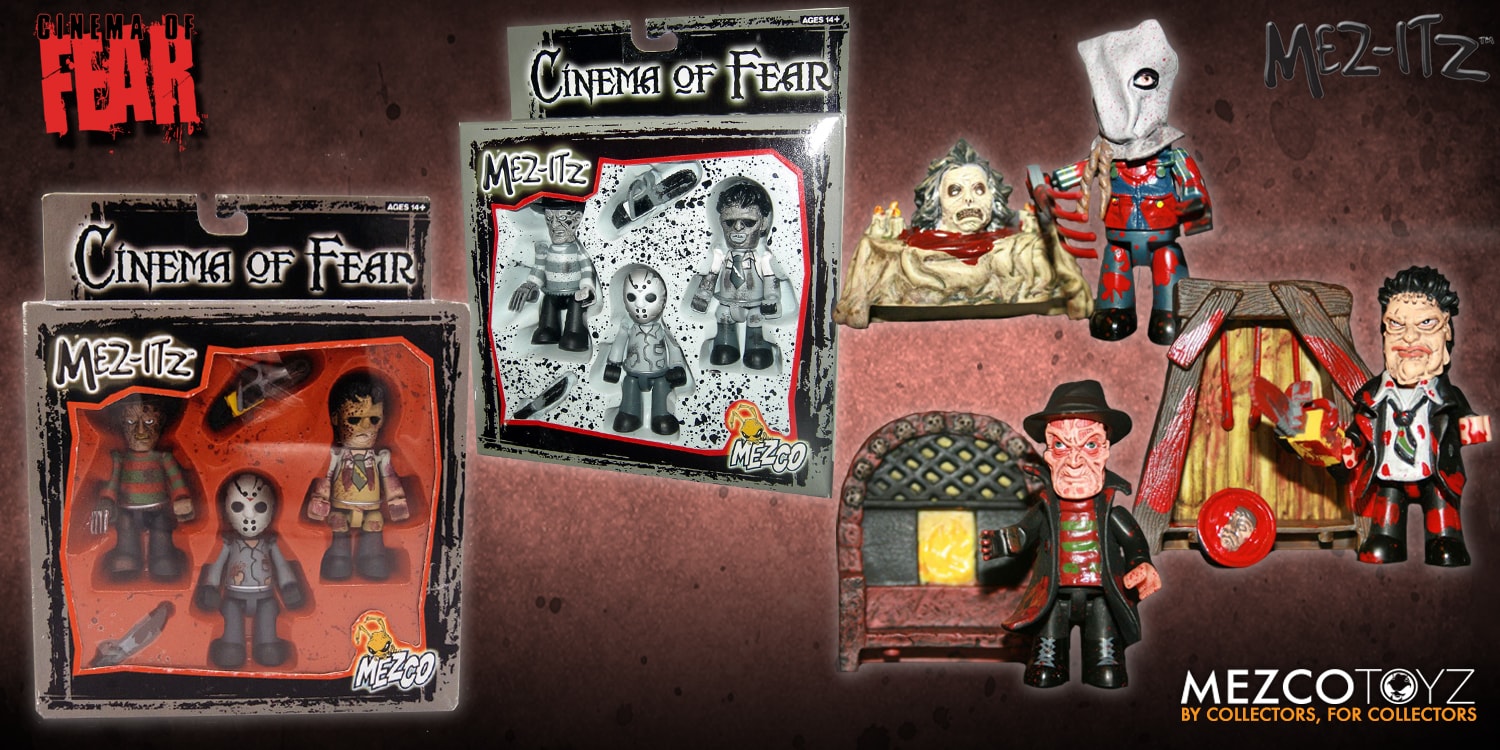 Released in 2002, the Cinema of Fear 3-pack included Jason from Friday the 13th, Leatherface from the Texas Chainsaw Massacre, and Freddy Krueger from A Nightmare on Elm Street. All three figures also included their own signature bases with foot holes. Cinema of Fear holds the honor of the first Mez-Itz ever created.
Run DMC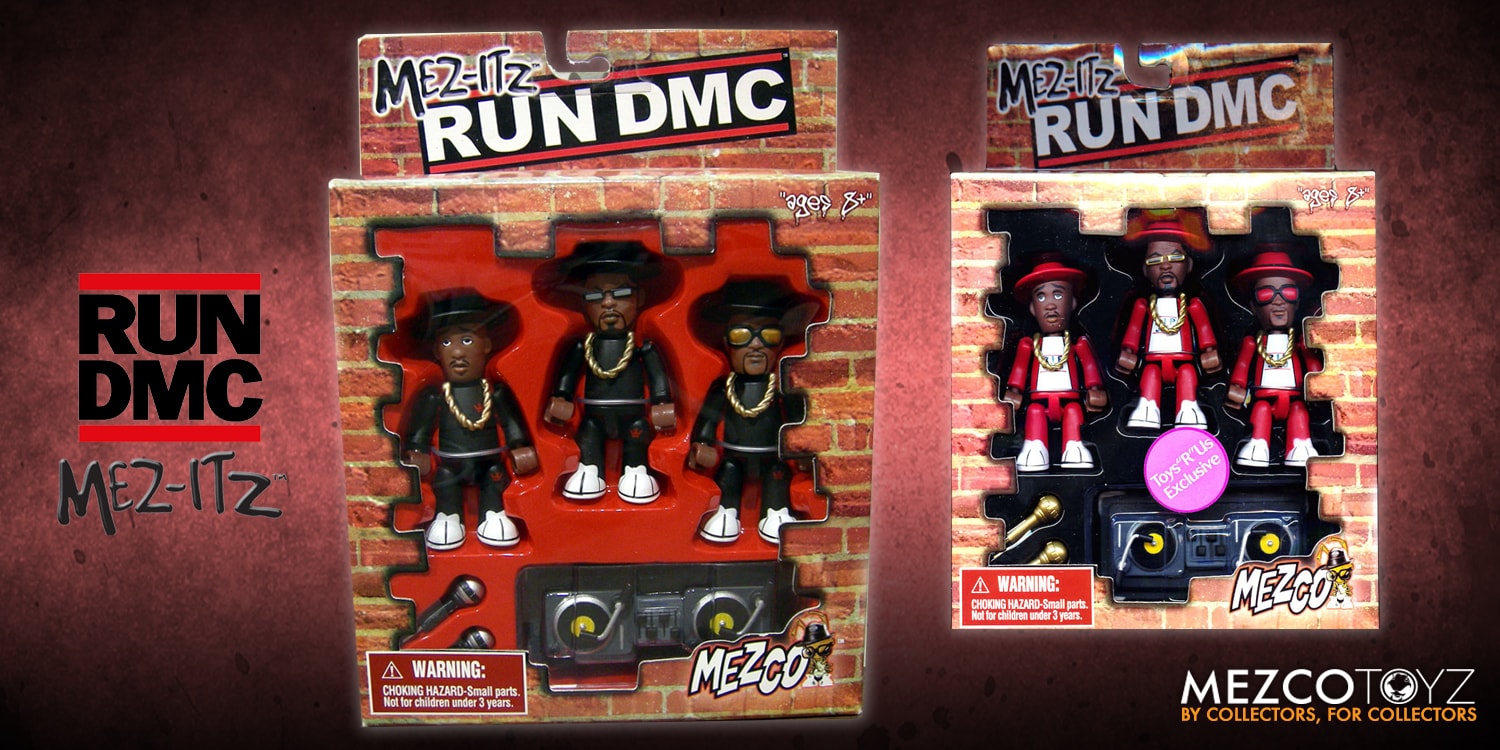 The Run DMC series was a 3-pack of who else but DMC, Jam-Master J, and Run. DMC and Run both included their own removable microphones, as well as hats and gold chains. Jam-Master J came with a turntable. All figures also had holes on the bottom of the feet for display.
Dick Tracy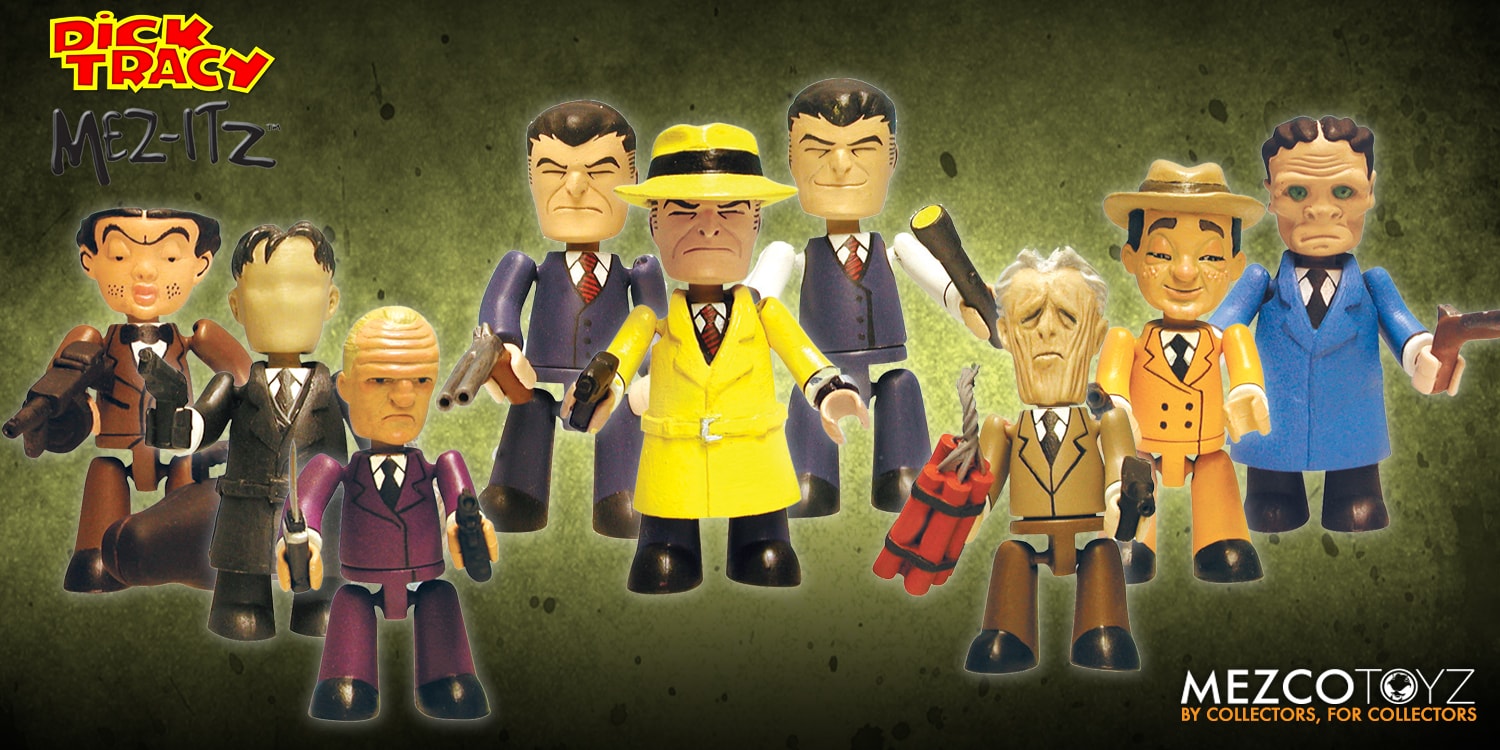 The Dick Tracy line consisted of 5 2-packs, titled Dick Tracy meets The Blank, Dick Tracy Takes on The Brow, Dick Tracy and The Influence, Dick Tracy meets Prune Face, and Sam Catchem vs. Flattop. Each articulated and sculpted figure came fully armed and featured removable hats.
Predator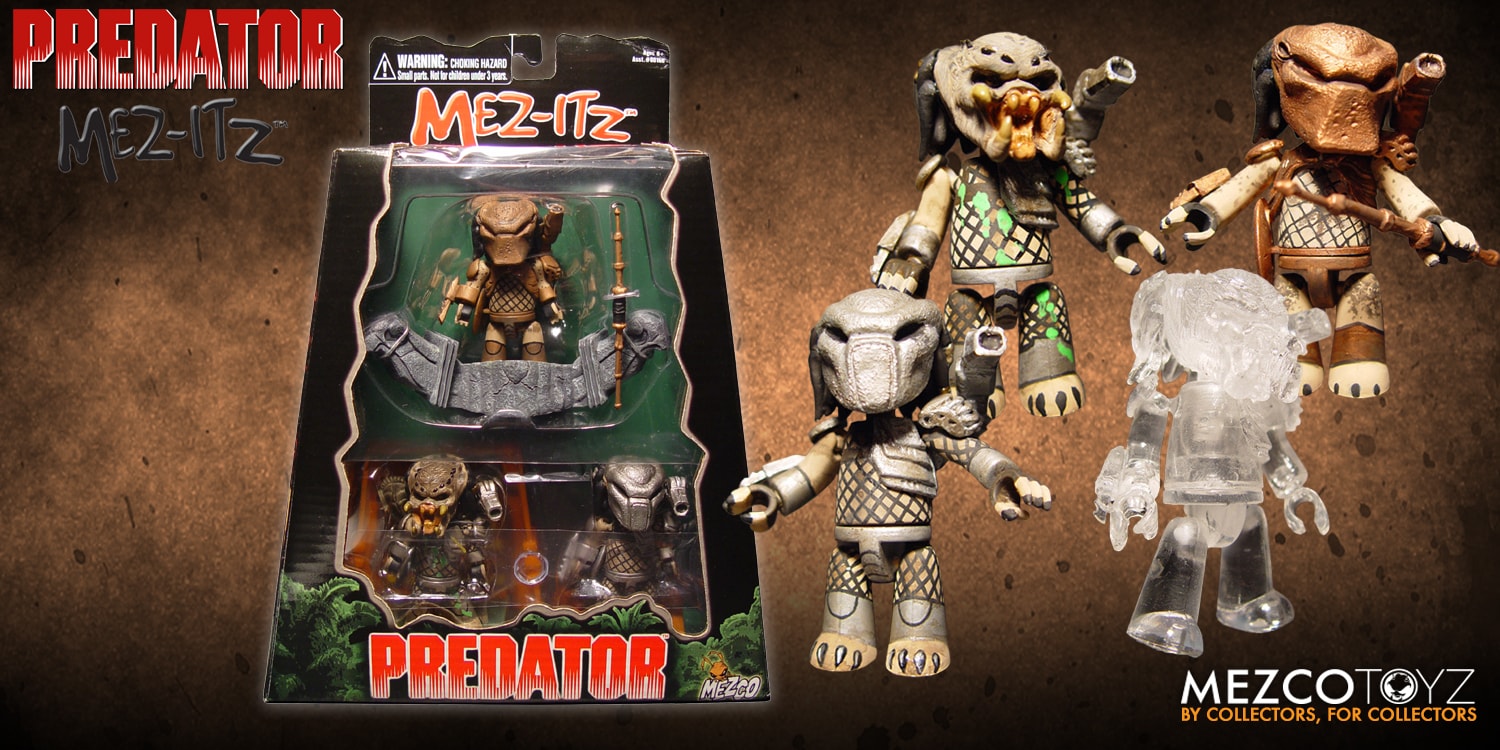 The Predator 3-pack included Predator The Hunter, Big Game Predator, and Battle Ravaged Predator. The Hunter came masked with a removable smart blade and articulated cannon. The Hunter's stand was adorned with a removable pile of sculpted human skulls. The Big Game Predator came equipped with a Combi-Stick, smart disk, and articulated cannon. The Big Game Predator's stand resembled a carved stone ledge. The Battle Ravaged Predator's featured an articulated cannon, removable wrist blades and smart blade. His personal display base also included human and Xenomorph skulls.
Alien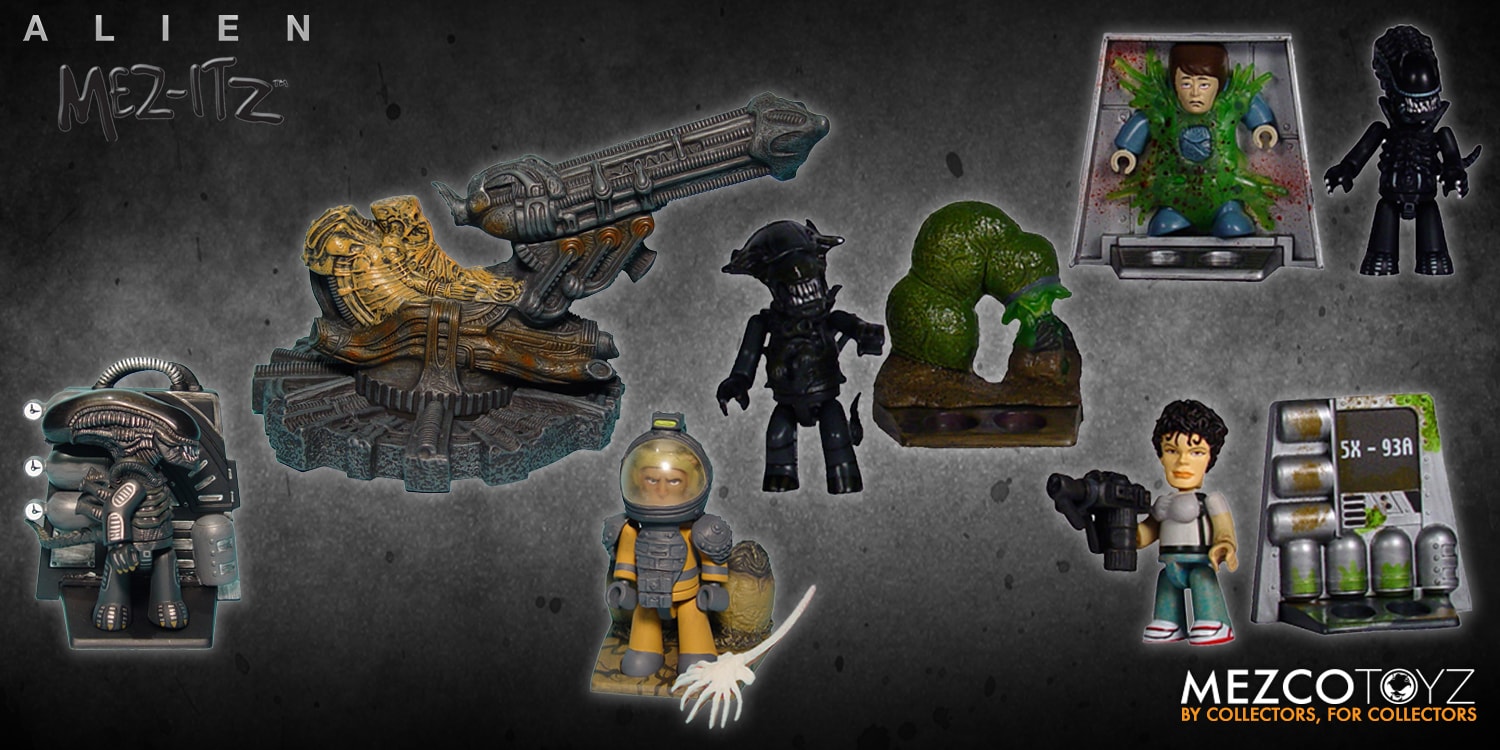 Alien consisted of two 3-pack series first released in 2003 and packaged together in a blister card. Series 1 from the film ALIEN featured The "Big Chap" Alien with a retractable jaw mechanism, the Space Jockey with a complete turning mechanism, and the Astronaut with a functioning Face Hugger. Also included was an egg room base with a removable face hugger. Series 2 from the film ALIENS included Ripley, the Alien Queen, and a Warrior Alien. Three unique stands were included for display, including one featuring a sculpted human plastered to the wall. A button on the back of this base released a chestburster pushing through the chest of the victim.
Army of Darkness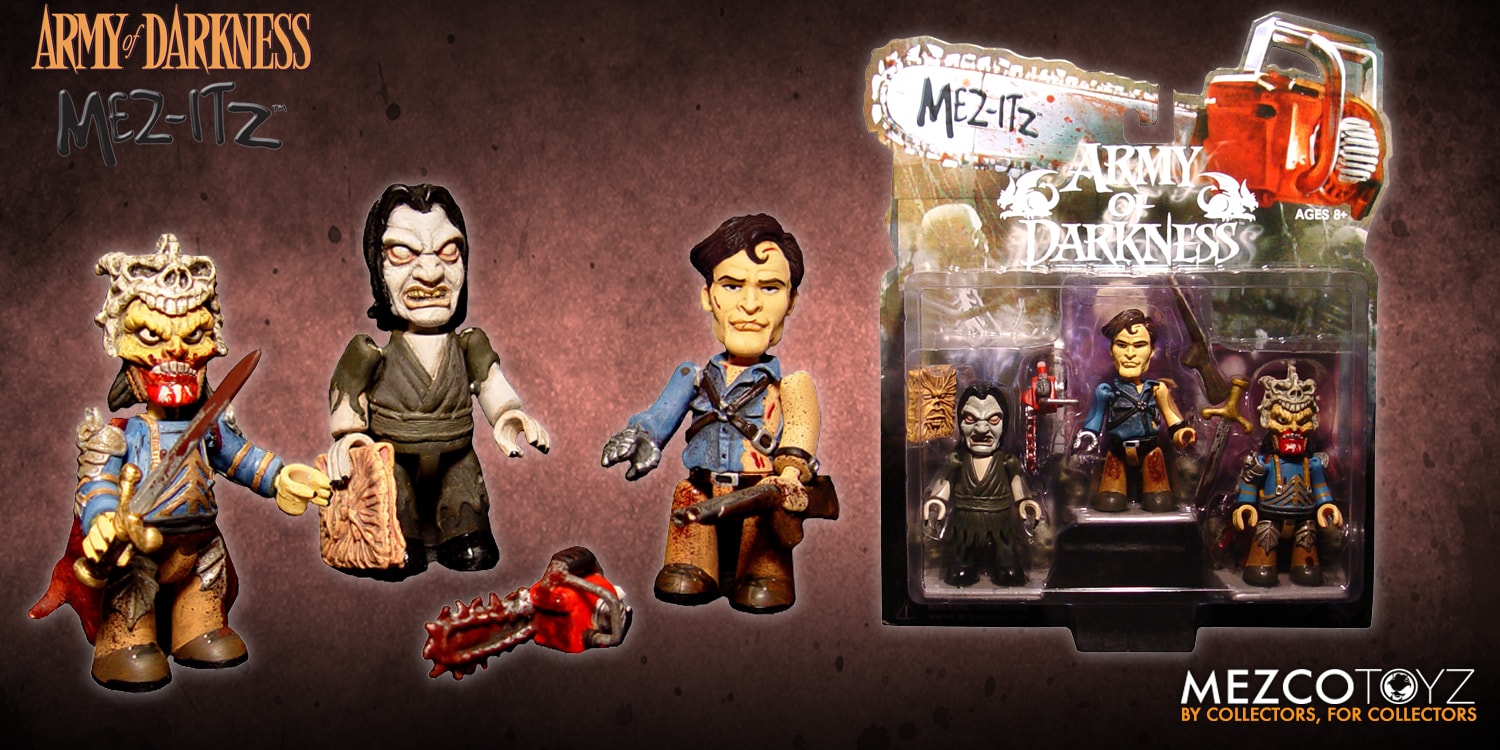 The Army of Darkness 3-pack consisted of The Possessed Witch with Necronomicon, Evil Ash complete with sword, and standard Ashley alongside his chainsaw and shotgun. Each figure also included individual bases with foot holes.
Robocop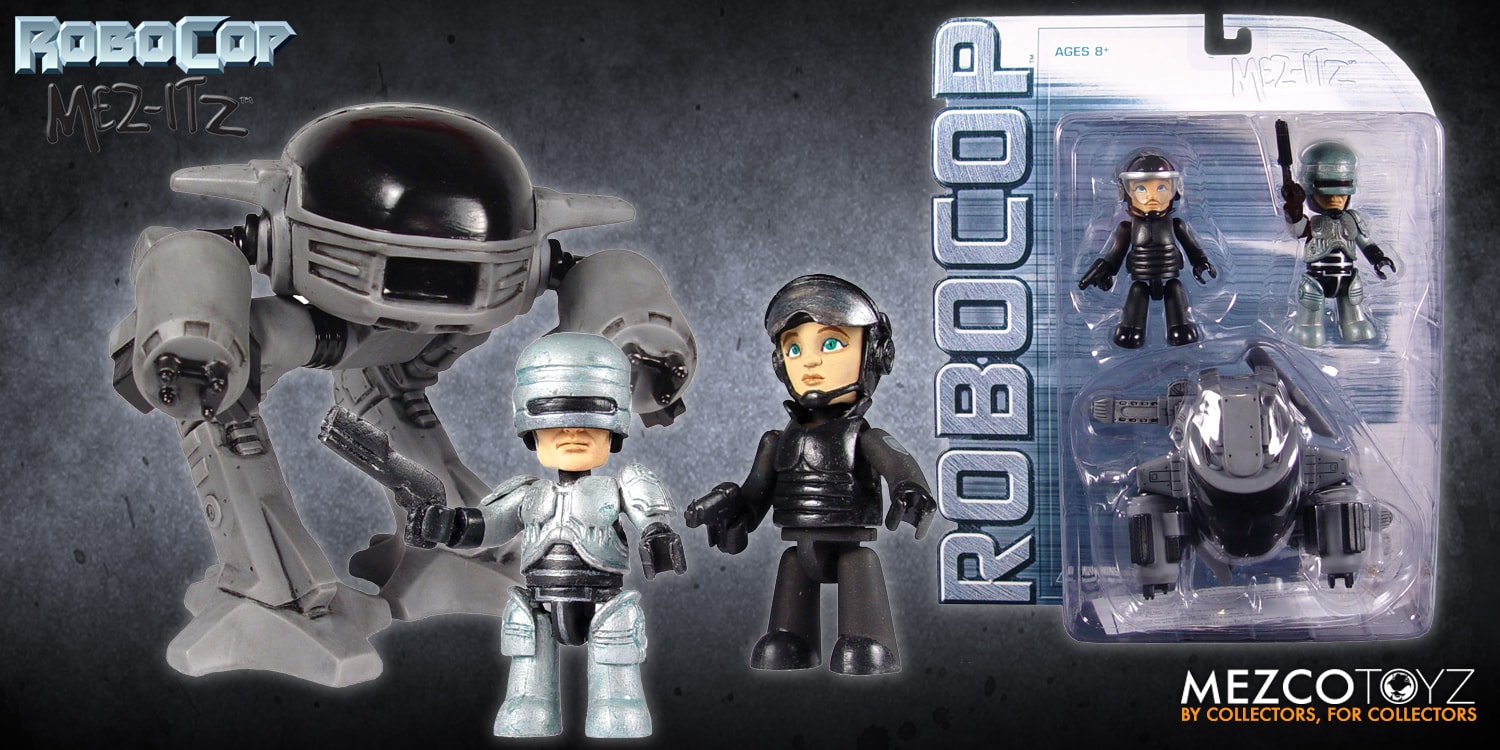 Officer Lewis, Robocop, and ED-209 made up the Robocop 3-pack. Officer Lewis came armed with a removable gun. Robocop also came equipped with his signature pistol. ED-209's turret arms and legs moved up and down and the body was able to twist from side to side.
Edward Scissorhands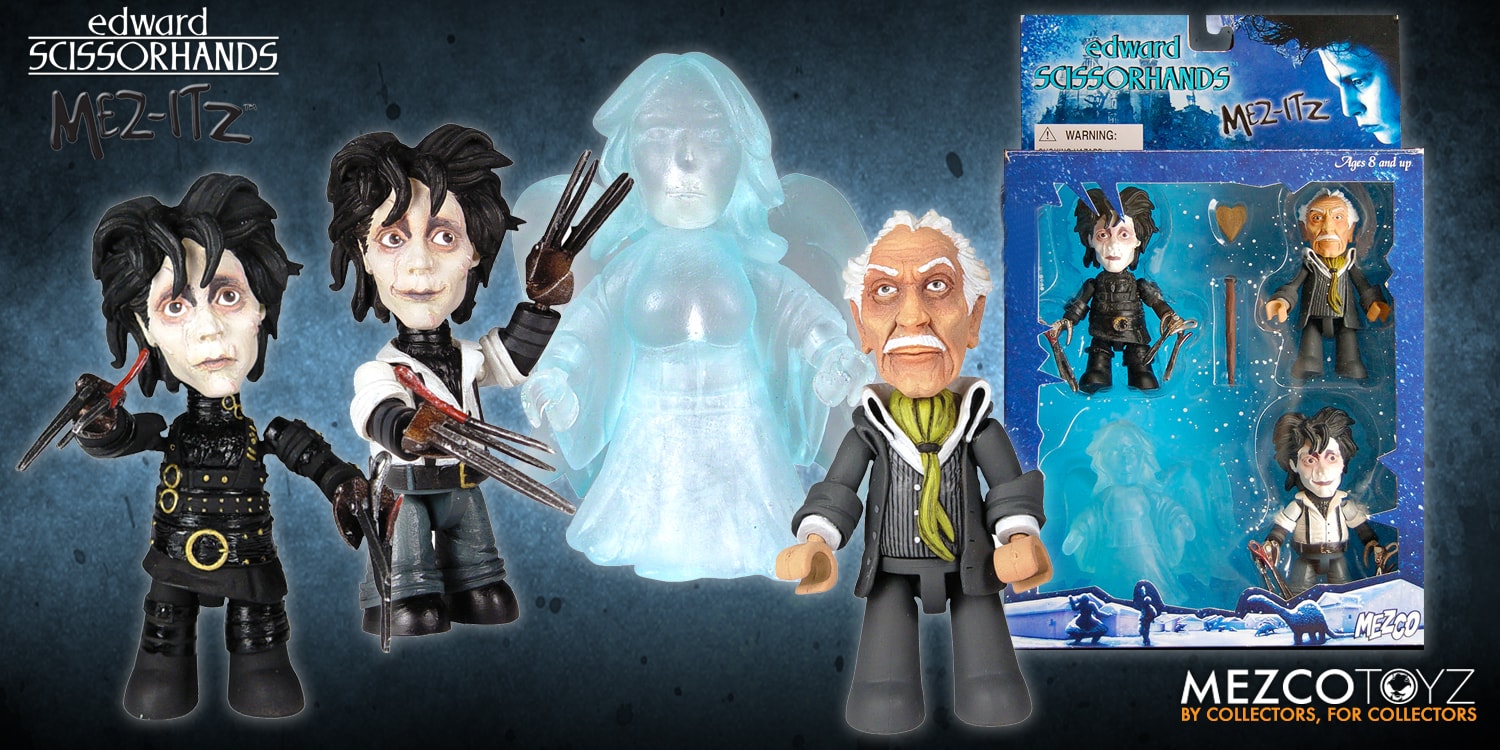 The Edward Scissorhands 4-pack included two different versions of Edward (Classic and White Shirt), the ice angel, and the Inventor with his walking stick. The Inventor marked the first time a likeness of Vincent Price was released in toy form.