Throwback Thursday - Living Dead Dolls Sweet 16 Posey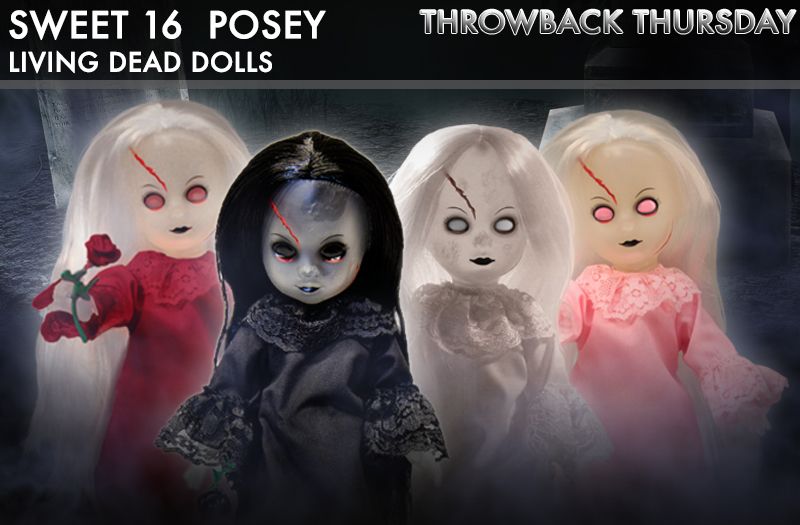 One of the first to crawl out of the grave Posey is the latest Living Dead Doll to crave From apparitions to zombies and all the evils in-between Come along and join us in celebrating their sweet sixteen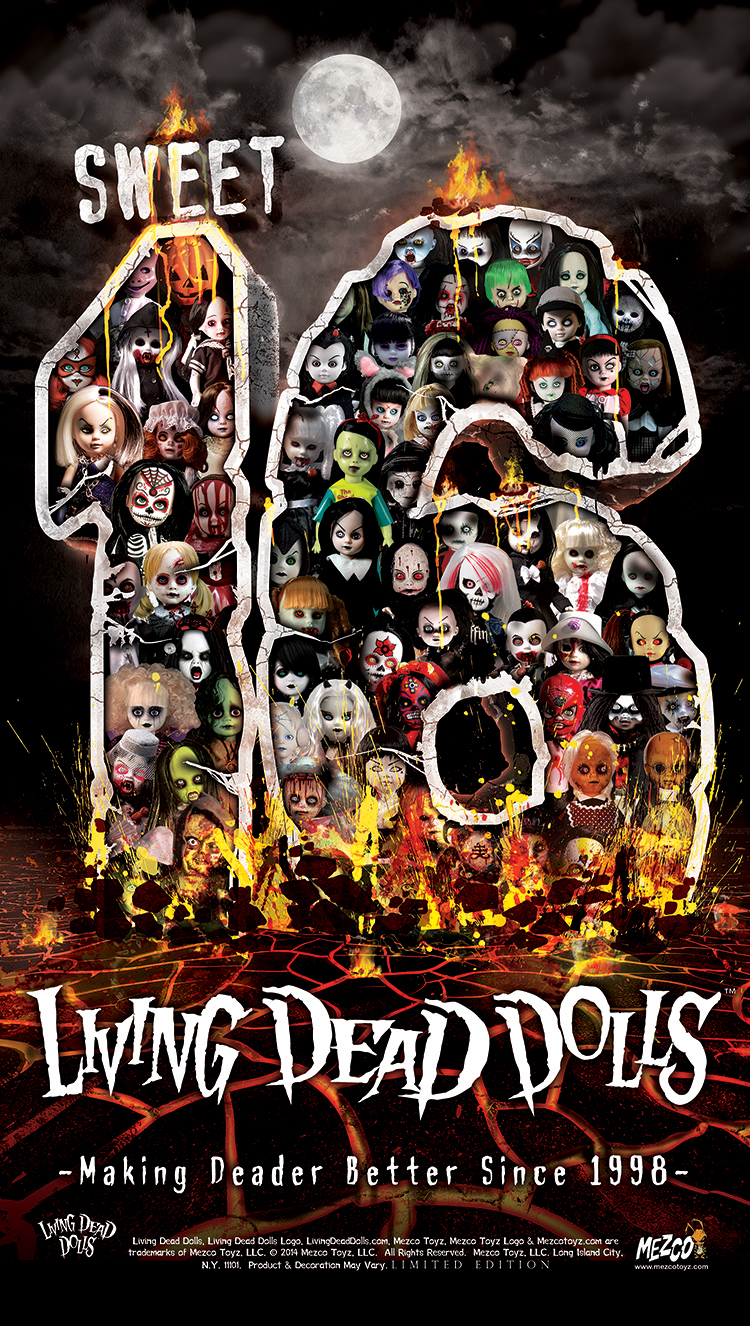 "Some things won't stay dead, even after they've died."
Fan favorite from Series 1, Posey, rose from the grave in 2014 to help celebrate the 16th anniversary of the Living Dead Dolls. Reincarnated in four new colors, Posey's wide, soulless eyes matched the new color of her lace-lined dress and signature rose.
Each doll was cast in clear vinyl, came with her own tombstone, and debuted in a different location.
White Posey debuted as a Summer Exclusive at San Diego Comic-Con.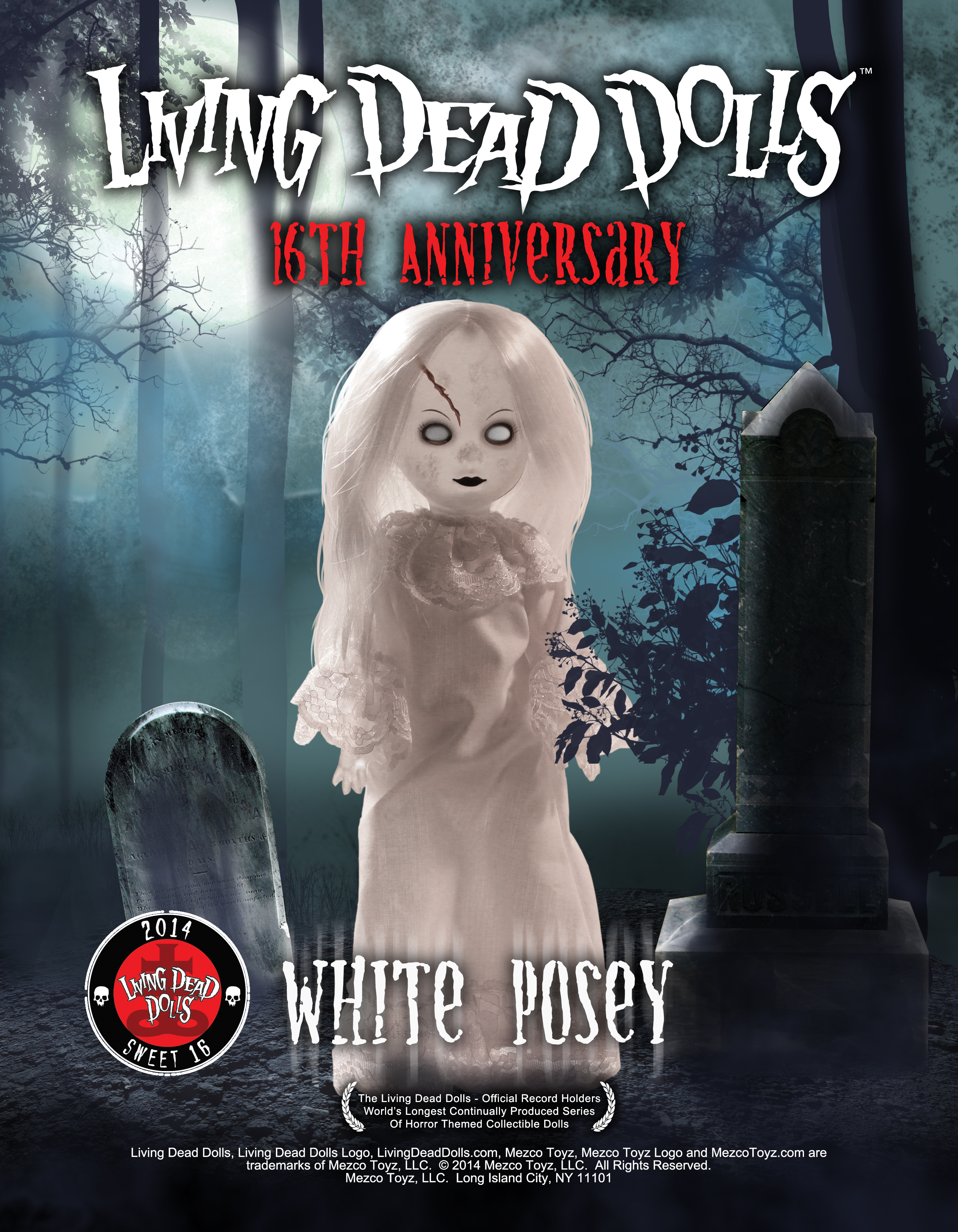 Pink Posey made her appearance as a Fall Exclusive at New York Comic Con.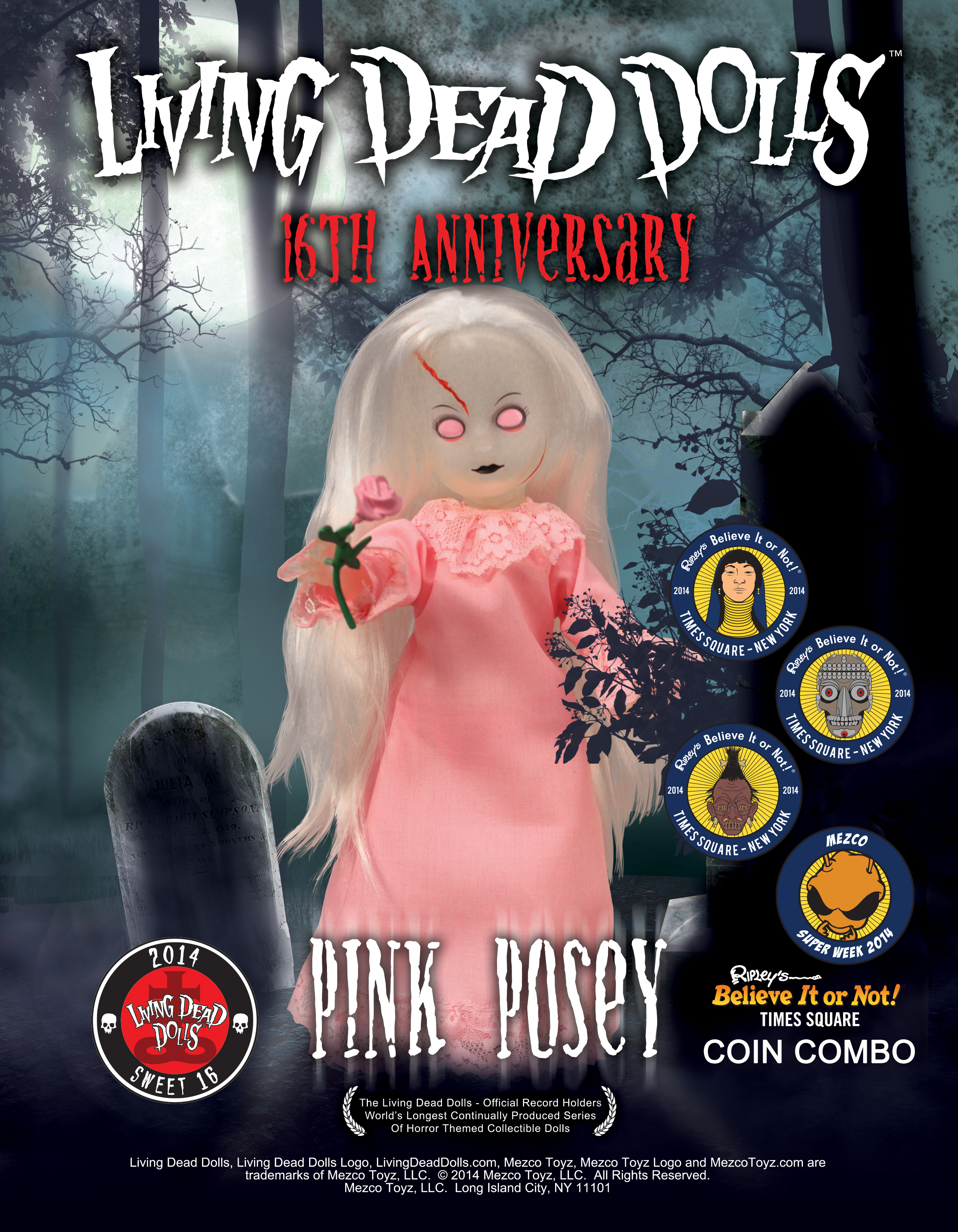 Black Posey was a Mezco Toyz Exclusive made available on Black Friday.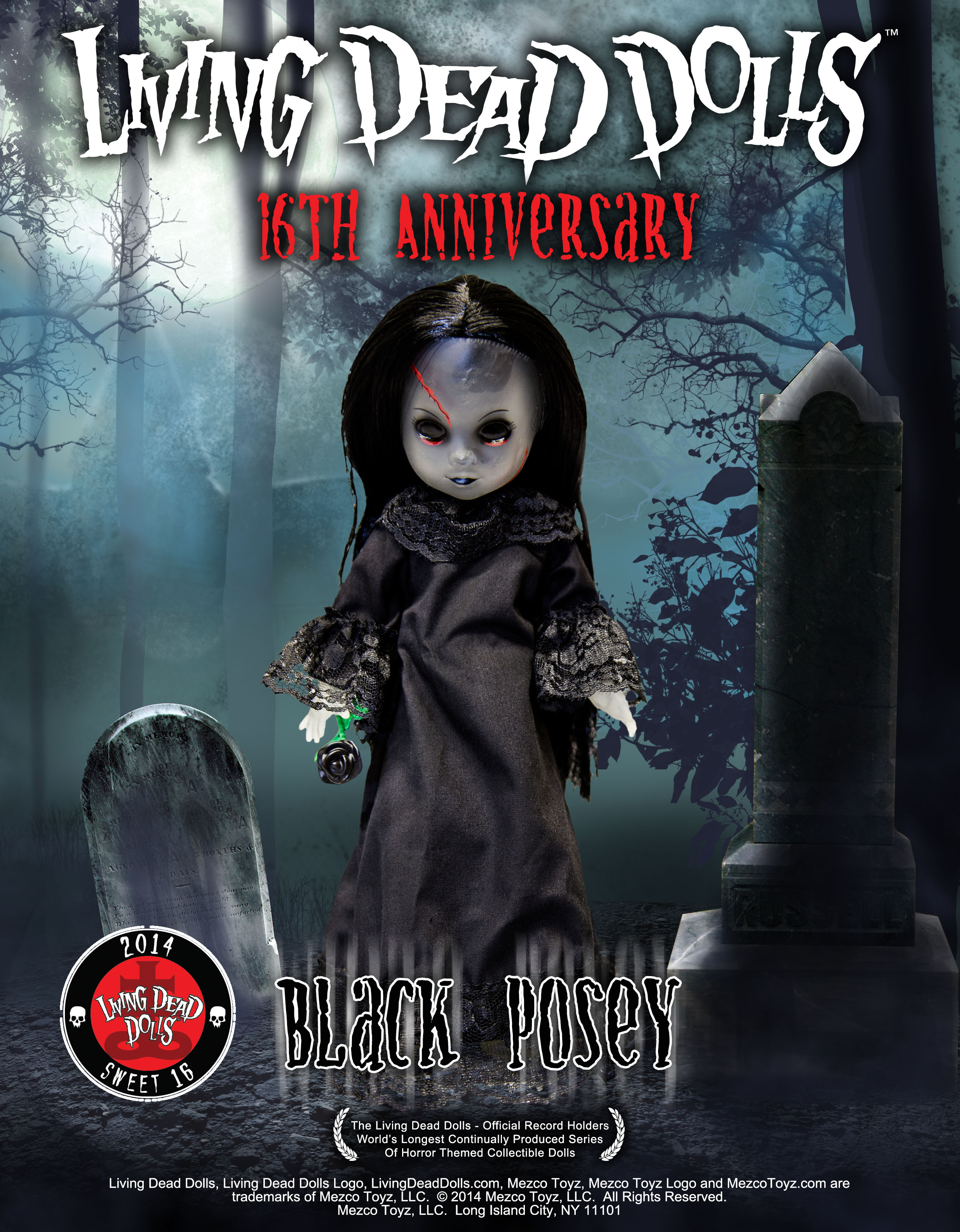 Red Posey was an exclusive for the 2014 Art Book Release Party at Ripley's Believe It Or Not! Times Square Odditorium. Fans got their first glimpse of Red Posey on April 16, 2014 when Mezco unveiled a Living Dead Dolls time capsule, resembling an antique toe pincher casket. The first 160 fans that viewed the casket received a limited edition commemorative coin celebrating the 16th anniversary of Living Dead Dolls.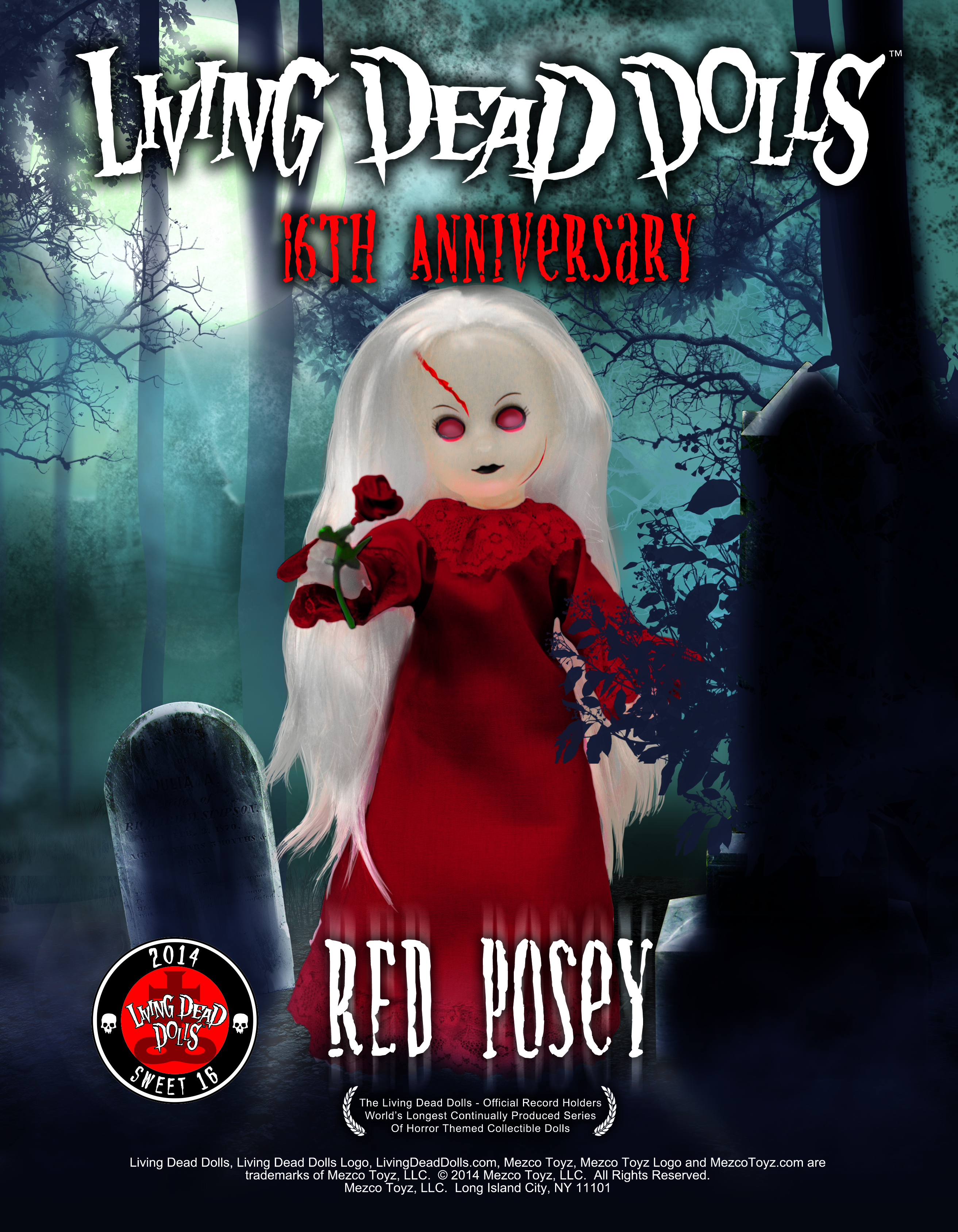 The casket time capsule was later interred in a mausoleum in an undisclosed location and will be removed in June 2064, the 66.6th anniversary of Living Dead Dolls.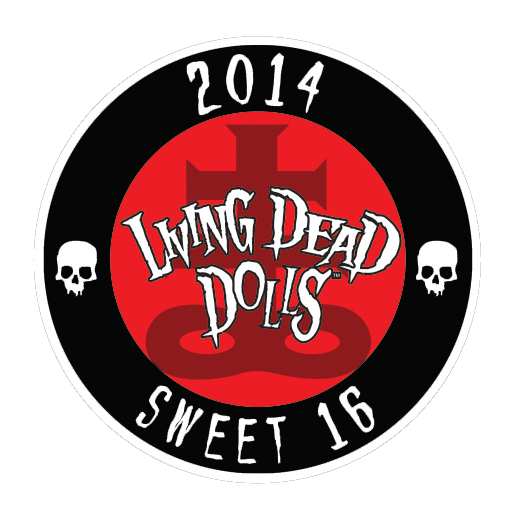 The original Posey sported long brown hair and a stained ivory dress after she was buried alive on her death date of August 8th, 1970. After her first incarnation, Posey was resurrected in the first Resurrection Series. She was also shrunk down to mini's size as well as a 2" figurine, dressed in her original first series look as well as white and pink variants.