That Busy Time of Year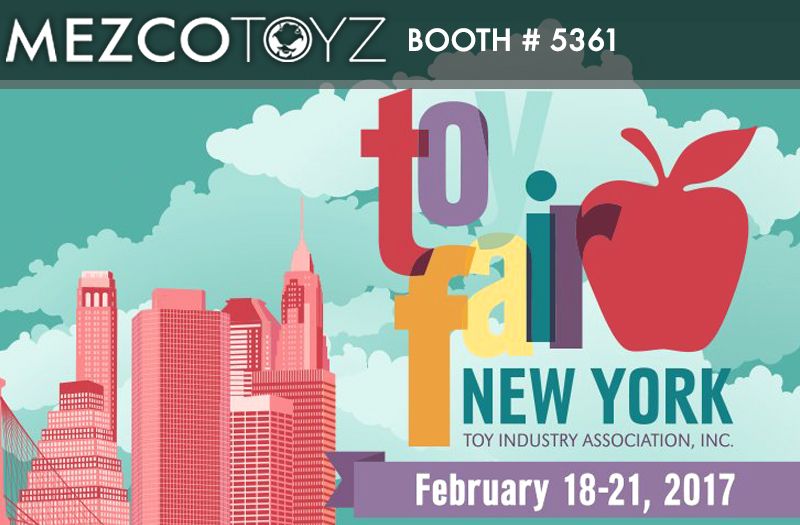 For baseball, it's the World Series. For basketball, it's the championship. For Mezco Toyz, it's Toy Fair.
For the past couple of weeks the Mezco headquarters has been buzzing with energy in anticipation for one of the largest toy conventions in the world. What is Toy Fair? Once a year retailers and businesses big and small of the toy industry get together show off their latest products and innovations. Getting to show our newest line of toys to the press and other business insiders is an extremely exciting opportunity that we always try to make the most out of. When we're not meticulously planning a fun presentation, we're constantly thinking of new ways to give consumers a chance to get an inside view of our toys and the convention. This year, we plan to live stream a presentation showing off our 2017 line from inside Toy Fair. Stay tuned in on our social media and follow our Facebook page to find out when you can join us digitally from inside the Javits Center.
While Toy Fair is taking up a lot our of attention, that doesn't mean we're slowing down on any other fronts. Today we just started a Giveaway Contest for a One:12 Universal Monsters Frankenstein and Doorway Environment bundle. We also released a new For The Love Of Toyz Mystery Box just in time for Valentines day, giving $40 worth Mezco goodness, for only the price of $20. And that's all in only the first two months of 2017. If you think we're going to be slowing down after Toy Fair, then you got another thing coming.