Throwback Thursday: Chucky and Tiffany Living Dead Dolls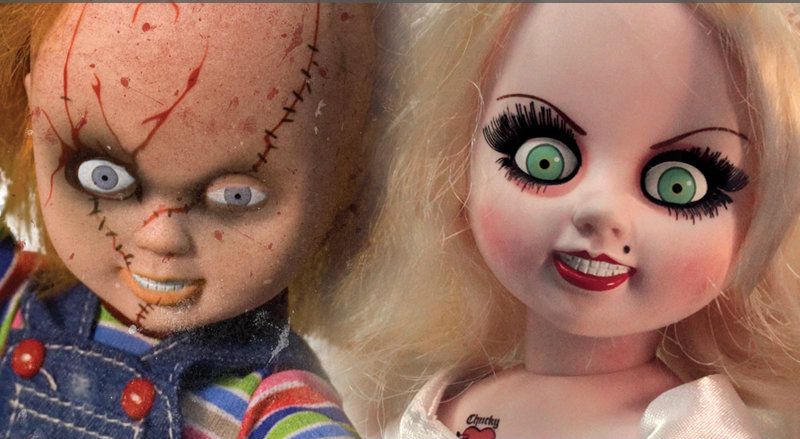 What do you get when a killer doll meets a killer line of dolls? Half a decade ago everyone's favorite killer doll Chucky was transformed into everyone's favorite deadly doll line, Living Dead Dolls. It was a match made in hell. The introduction of Chucky into our ranks also brought a new head sculpt. A smiling head was designed to capture Chucky's joy in hacking, slashing and maiming his way across toy shelves, along with his signature striped shirt, denim jump suit and knife.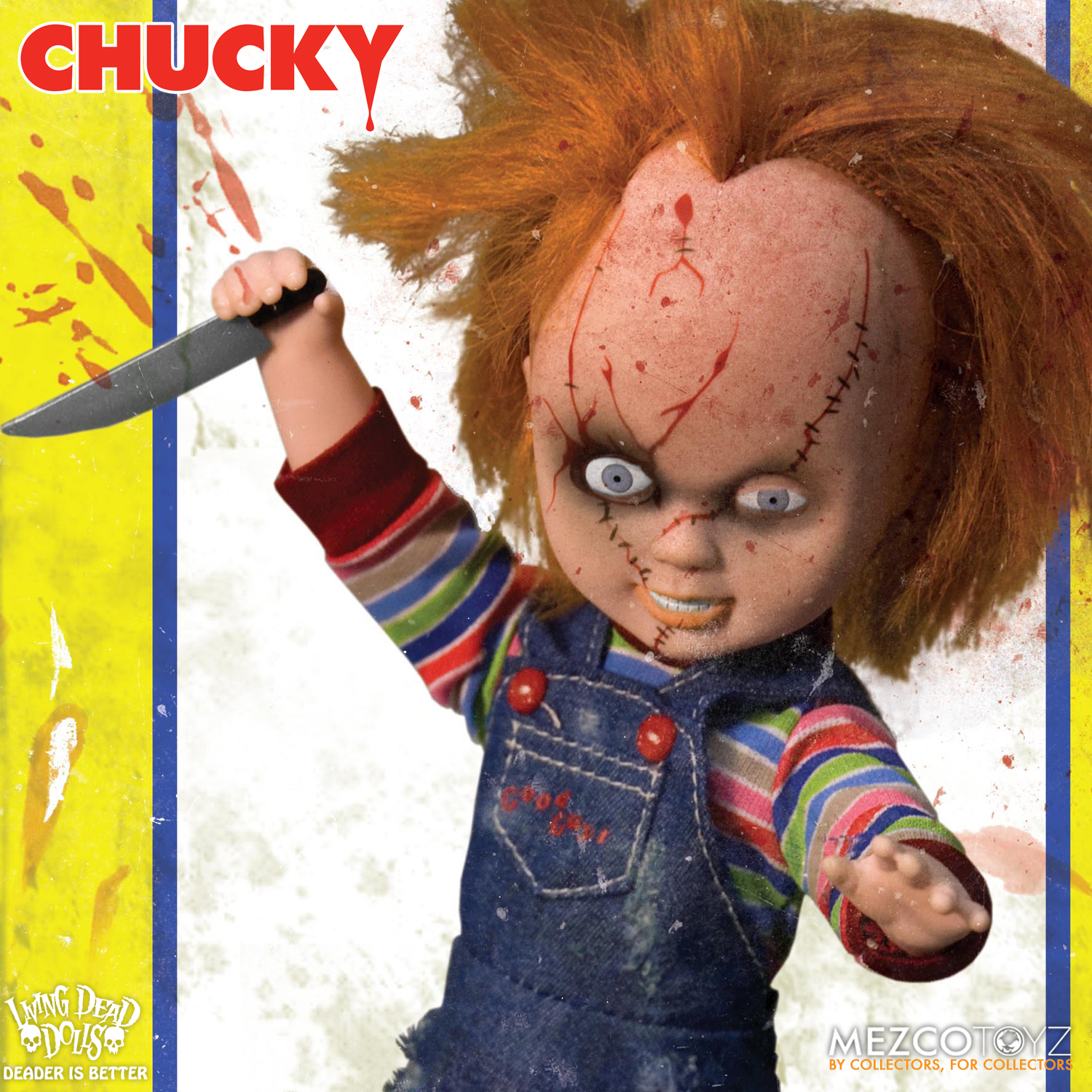 With the success of Chucky a year later we brought his bride Tiffany into the mix. Tiffany was featured in her white wedding dress and leather jacket and included her Chucky heart tattoo on her chest. She also was offered as a blood splattered variant.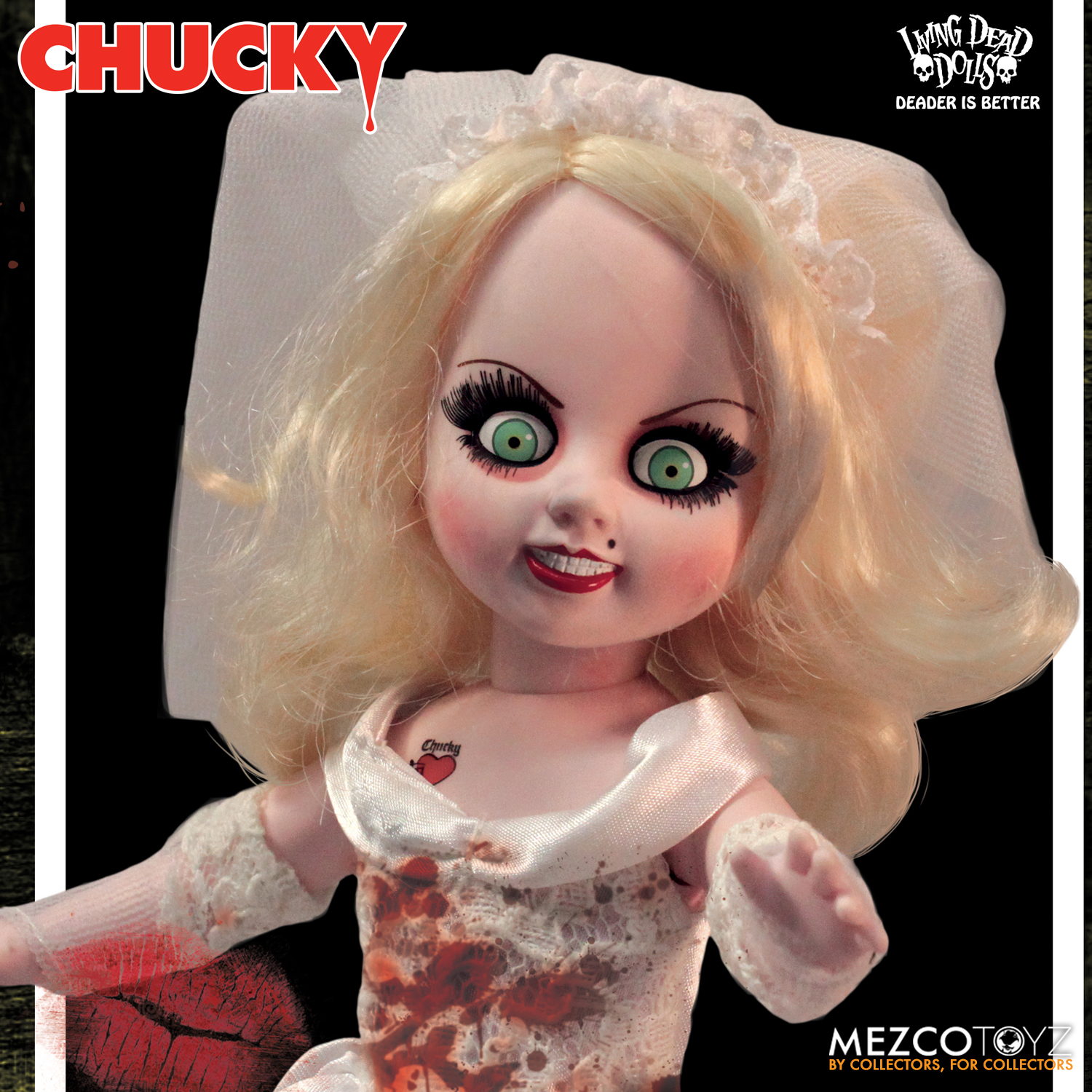 Finally, Chucky and Tiffany were made available in a heart shaped window box featuring both dolls together. Reminiscent of Chucky's trademark Good Guy yellow box. This time Chucky was designed with the traditional closed mouth Living Dead Dolls head.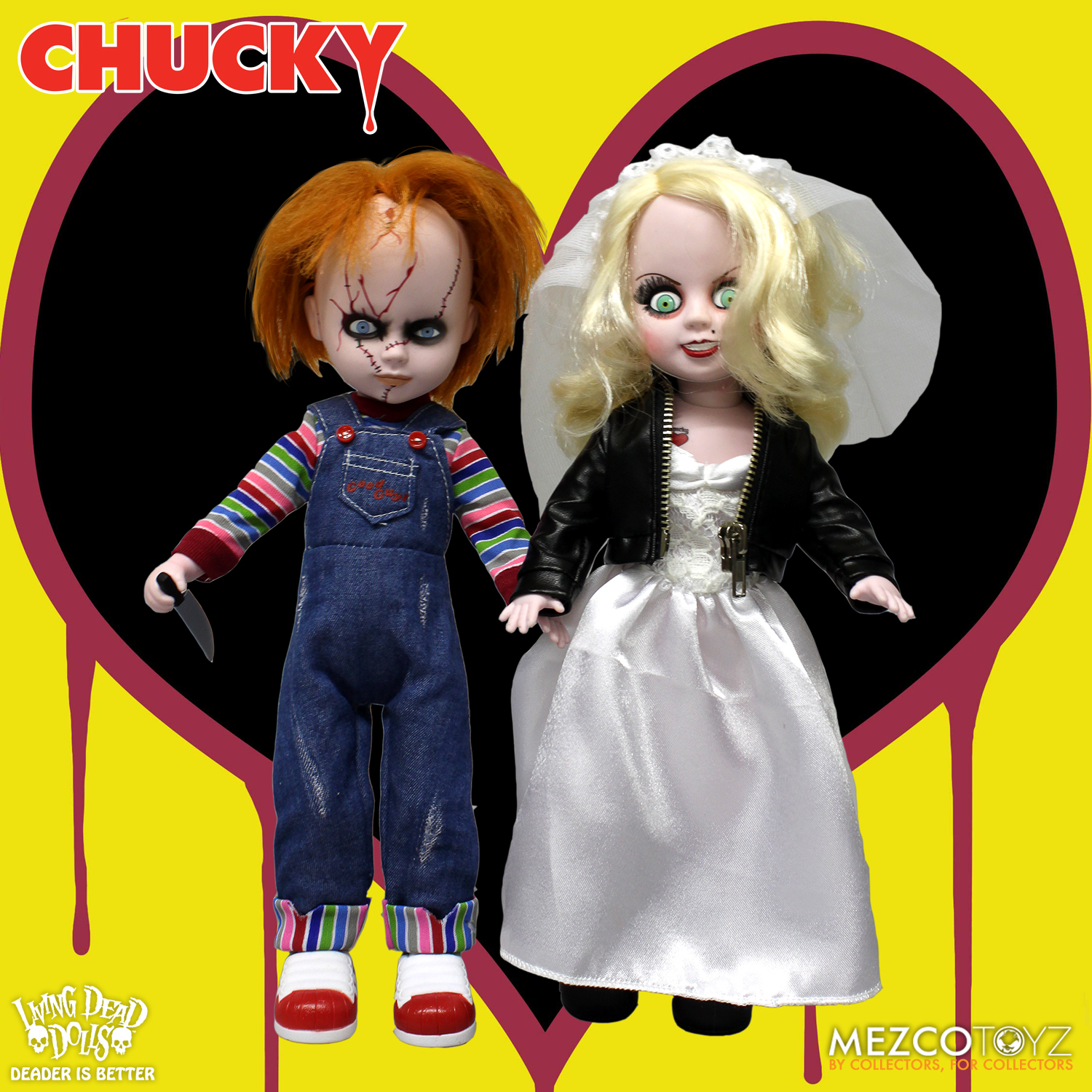 Chucky and Tiffany have been immortalized as some of the most popular characters in the Living Dead Dolls presents ranks that also include horror hall of famers such as, Freddy, Jason, Dracula, Creature from the Black Lagoon, Captain Spaulding, Edward Scissorhands, the soon to be released Exorcist and many more.