Throwback Thursday- Family Guy Series #1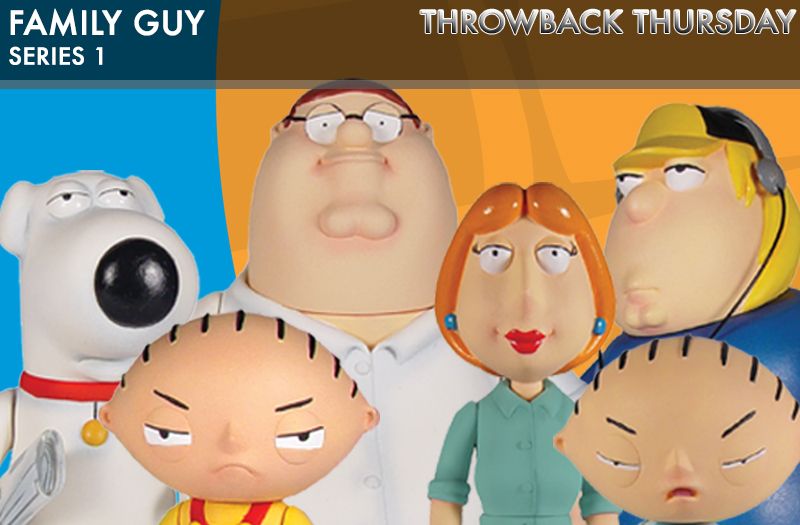 Innovative, bold, and oftentimes controversial, Family Guy has become a primetime staple and go-to cartoon among adults and insomnia ridden teens everywhere. Premiering on Fox in 1999, Seth MacFarlane's creation ran for three seasons before Fox called it quits and cancelled the show in 2002. Seizing a prime opportunity, Cartoon Network acquired the rights, and like a phoenix rising from the ashes, Family Guy was reborn on the Adult Swim block, where it quickly become a cult hit. Fox later reacquired the show in 2004 and the rest is history.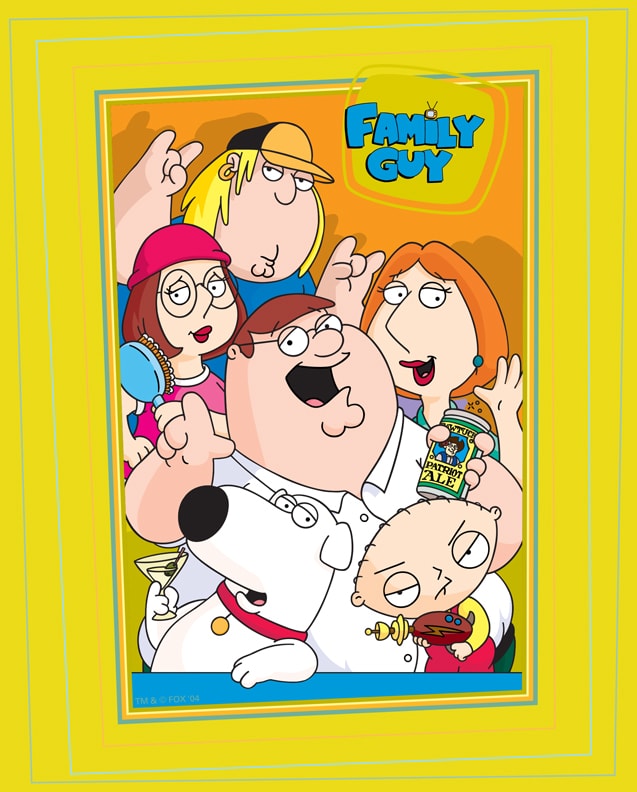 A pop culture treasure like Family Guy deserves some toys and Mezco delivered, introducing Family Guy Series 1 in 2004. Meg, obviously, was not invited.
Each six inch scale vinyl figure was carefully sculpted to give the illusion that they walked through your television. In addition, each figure and its host of accessories was packaged in a blister card with collectors in mind.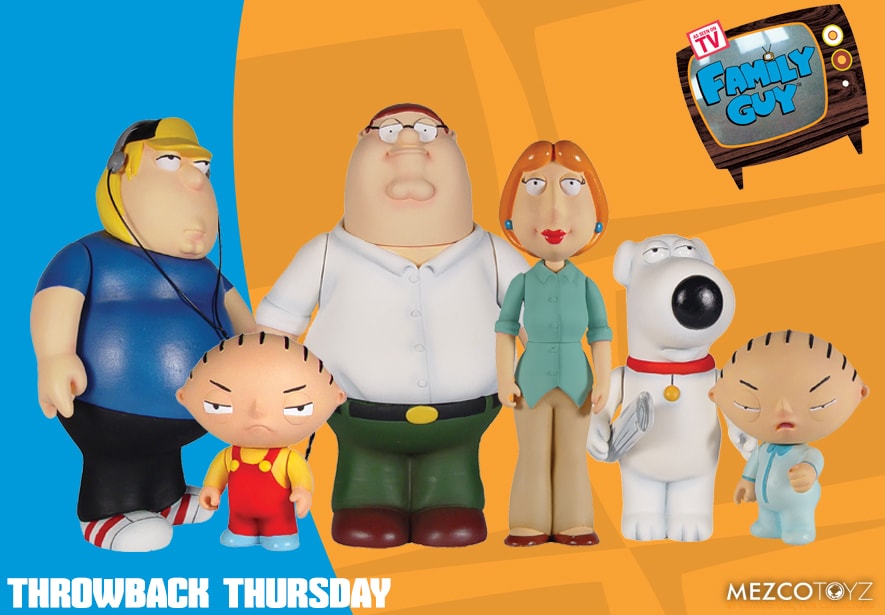 Peter, patriarch of the Griffin family, came complete with a remote, lampshade, Mr. Zucchini Head, and of course, a can of Pawtucket Patriot ale.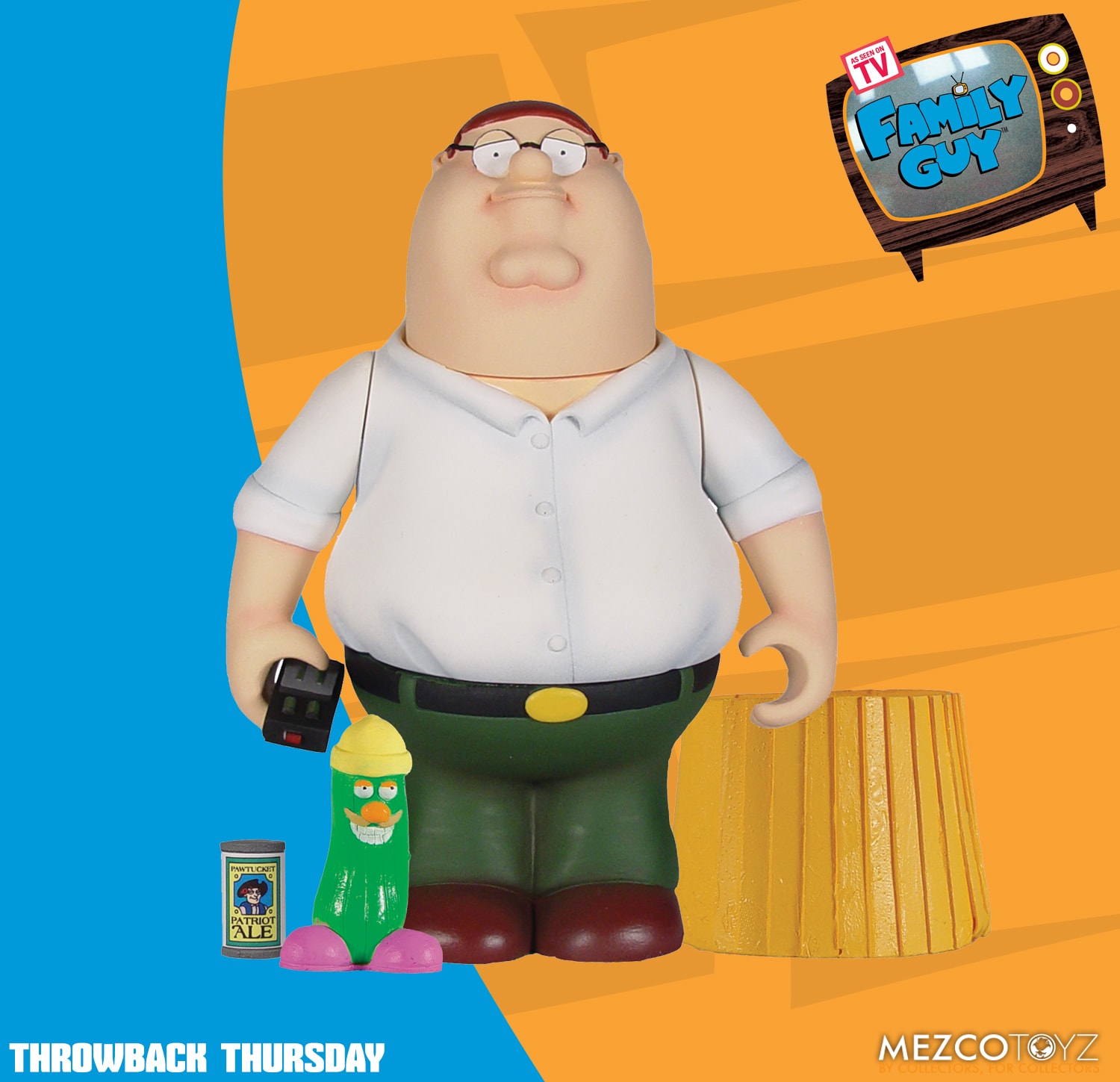 Lois Griffin née Pewterschmidt is a former WASP, piano teacher, and a grounding force for Peter although she does have her moments of irresponsibility. Reflecting this, Lois is accompanied by a sword, a piano trophy, a bottle of Pawtucket Pale ale and a beer funnel for quick and efficient consumption.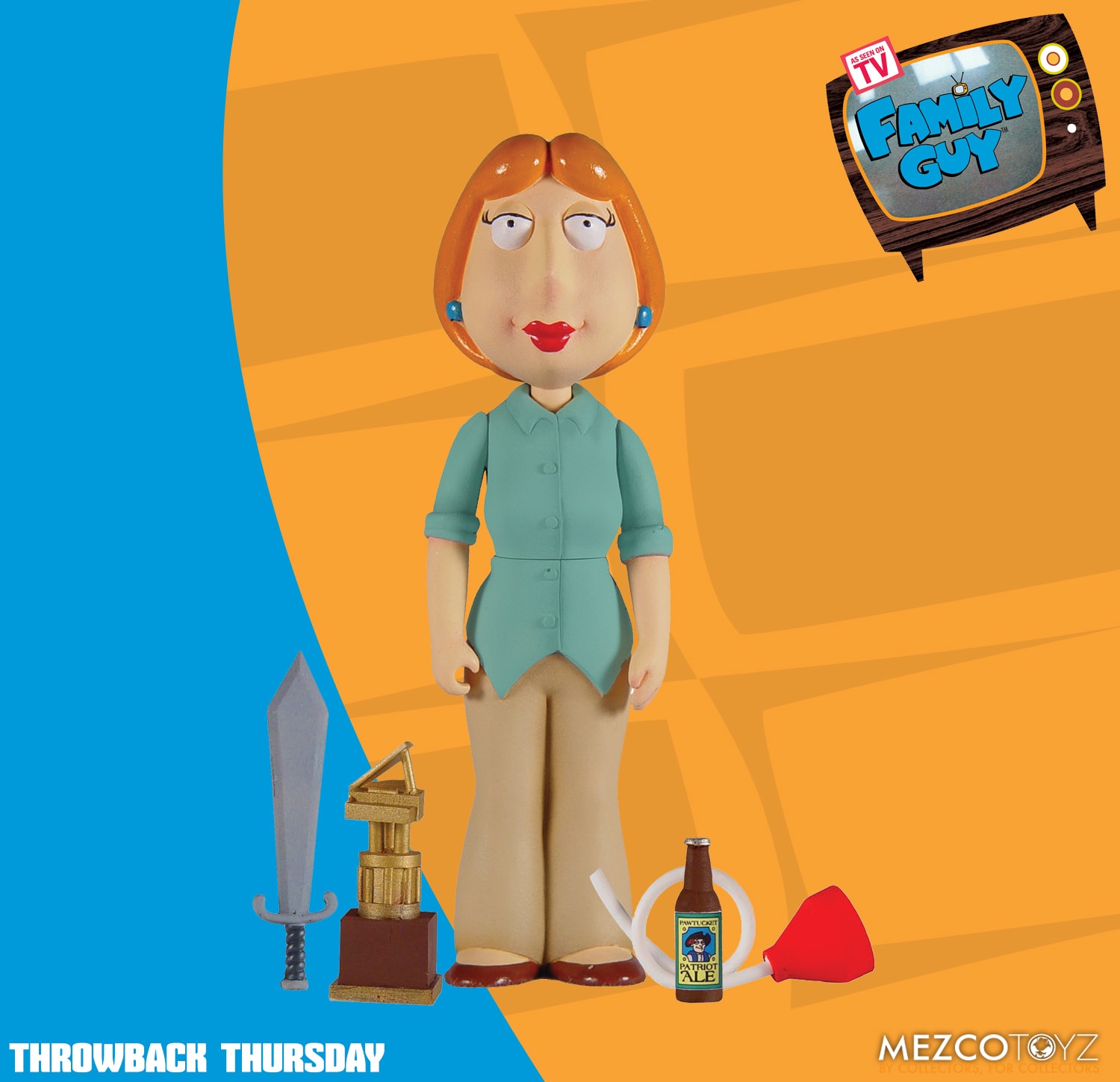 When Stewie is not obsessed with matricide, he plays like any other one year old. Stewie came with a bib, raygun, weather machine, and his teddy bear, Rupert. Take Rupert's head off, and his body becomes a gun. Stealthy!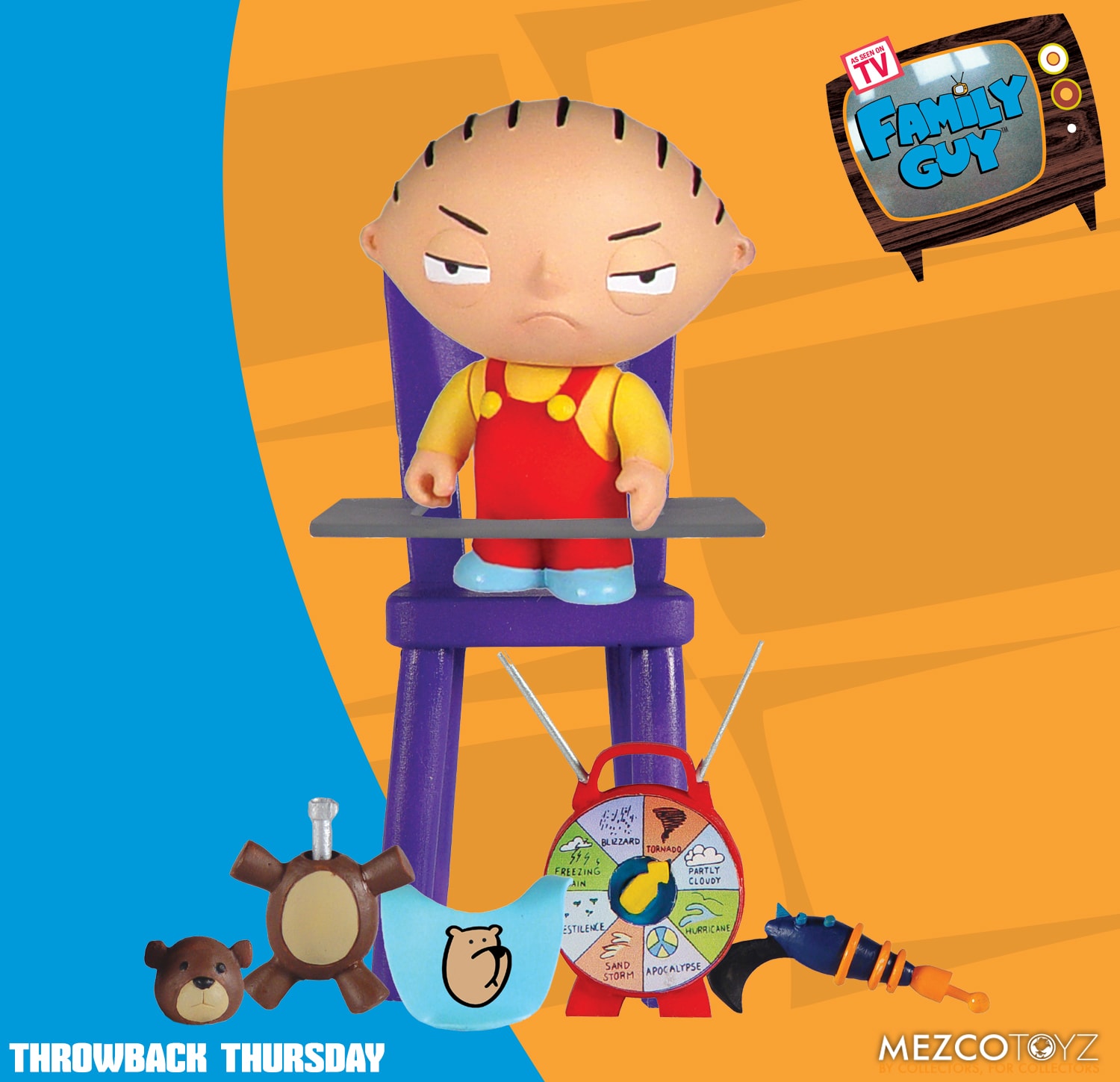 Although older son Chris is arguably the dimmest of the Griffin clan, his innocence prevents him from participating in more of the morally dubious hijinks his family pulls off. Chris came with a tape player with headphones, magazines, and the Evil Monkey who hides in his closet.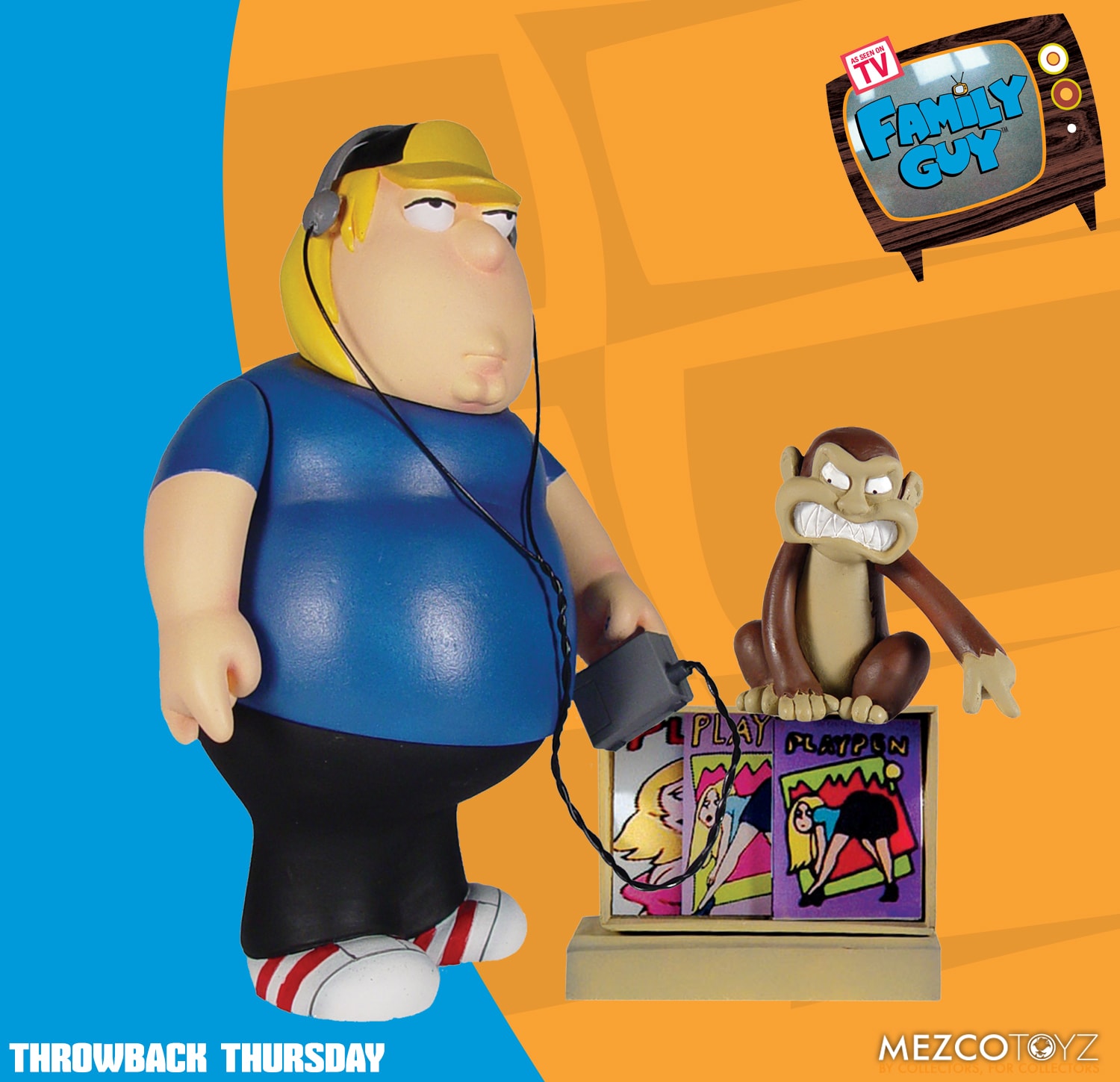 Brian, the pseudo-intellectual family dog with a drinking problem, had his bases covered with a magazine, coffee mug, newspaper, martini glass, and a fire hydrant.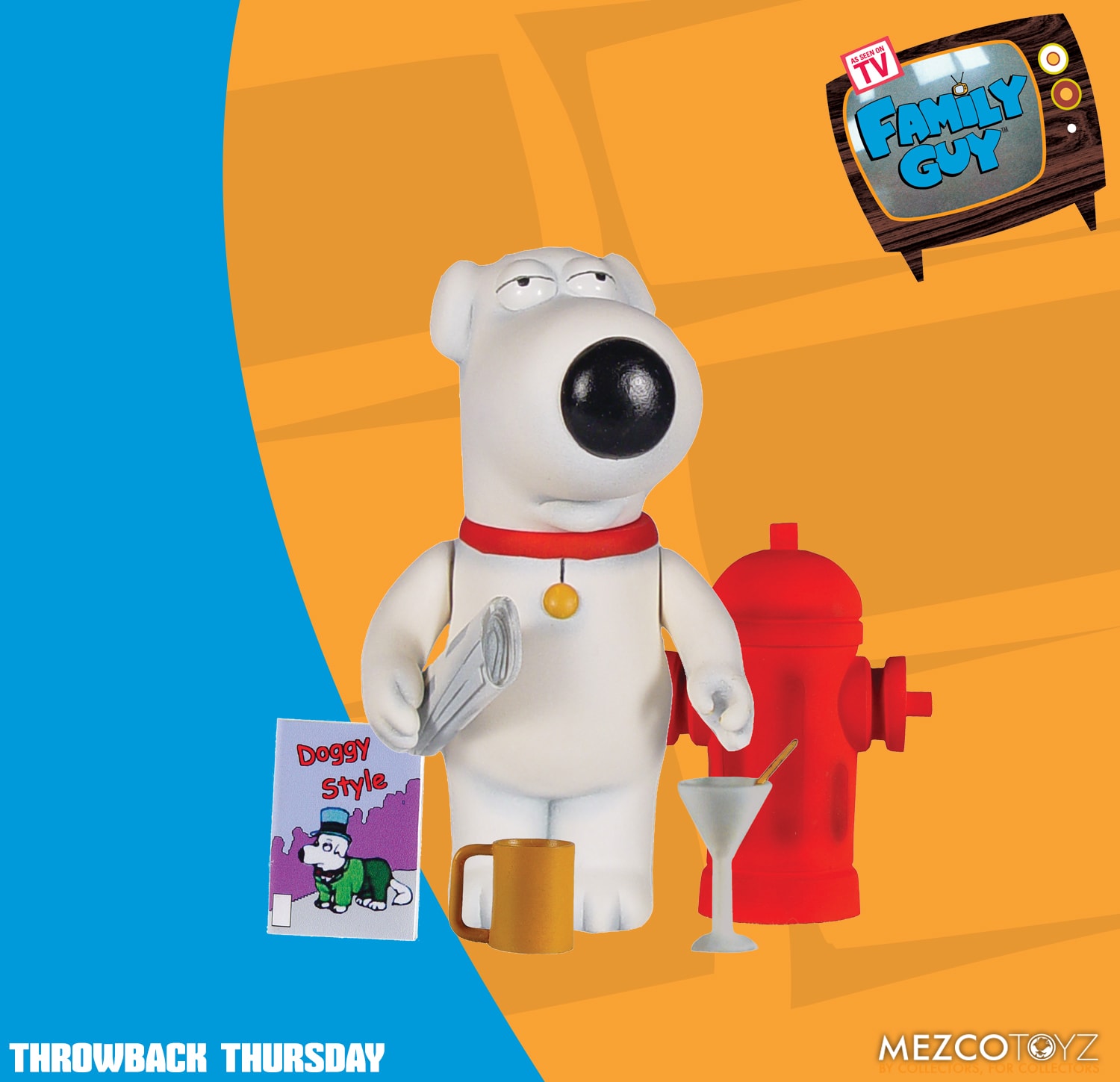 Bedtime Stewie was still prepared for violence with a mind control machine, a concealed knife hidden in a stuffed rabbit, gun with a grappling hook, and a flashlight. However, he still had his bonnet and rattle to soothe any bedtime fears.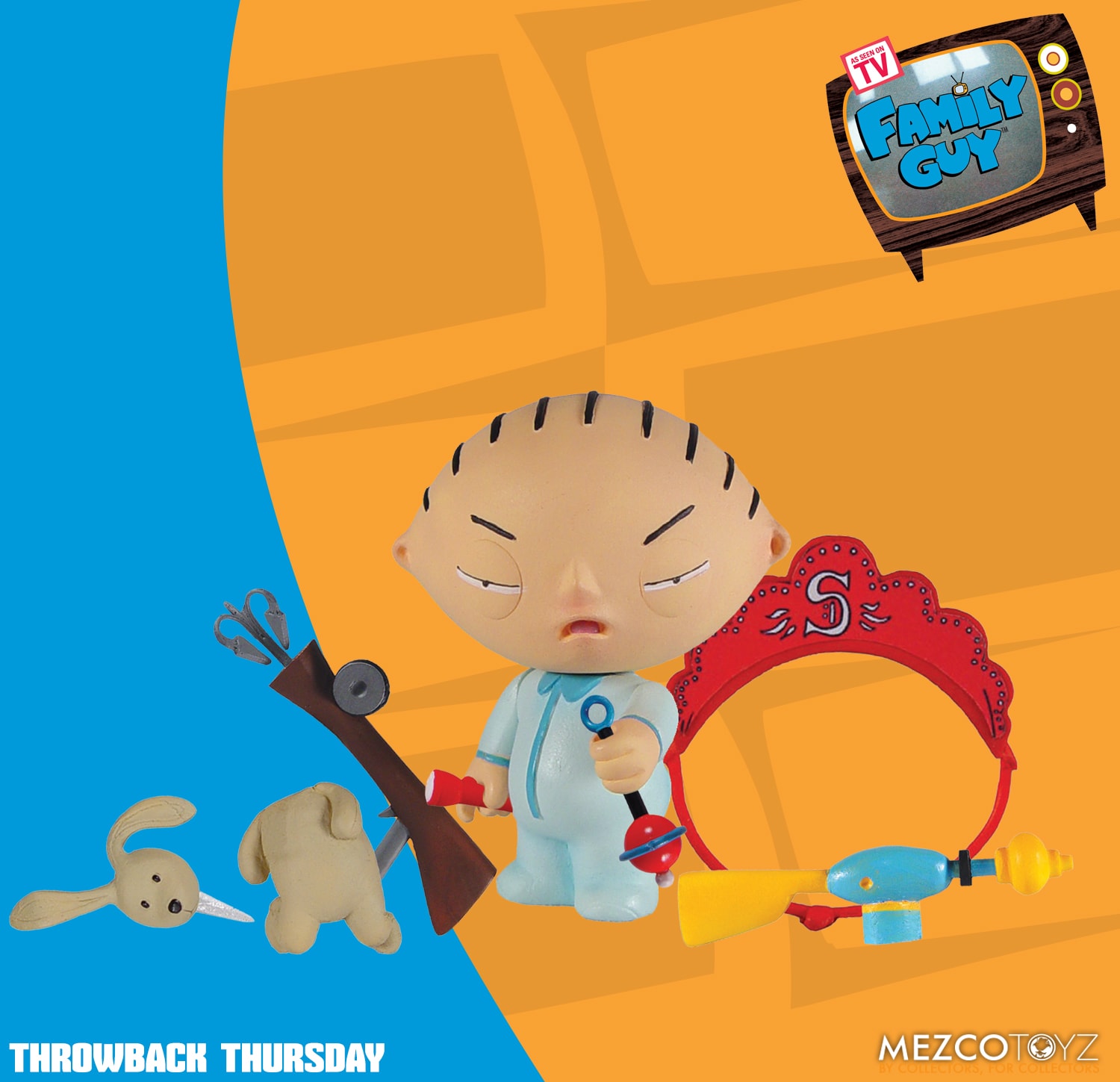 Mezco's Family Guy 6" line ran for 8 series and over 40 unique figures along with several box sets and a series of exclusives. One of Mezco's longest running and favorite lines in the past 18 years making collectables, there were also boxed sets, exclusive figures, large format talking figures and mini figures... but more about that at another time.
We can not thank Fox and Seth MacFarlane enough for the opportunity to be part of the fun.