Throwback Thursday- Hazel and Hattie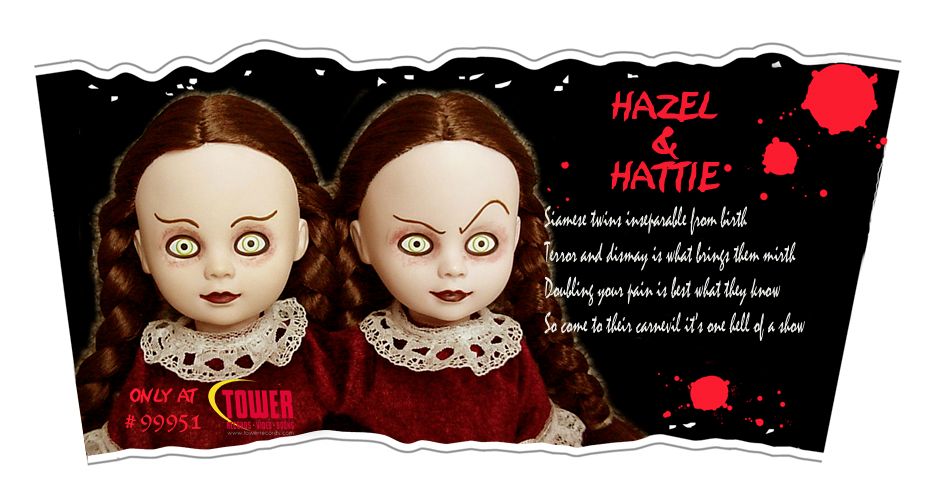 Siamese Twins inseparable from birth,
Terror and dismay is what brings then mirth.
Doubling your pain is best what they know,
So come to their carnevil, it's one hell of a show.
Hazel and Hattie, the only conjoined twins in the Living Dead Dolls family, were introduced as a Tower Records exclusive in 2002 and later made a cameo in Resurrection Series IV.
Inspiration for the twins came a passion for sideshow attractions. Sound familiar? Daisy and Violet Hilton were conjoined twins born in Britain and later sold off as carnival sideshow attractions in the United States. As homage to Daisy and Violet, Hazel and Hattie share the same death day- January 4th, 1969.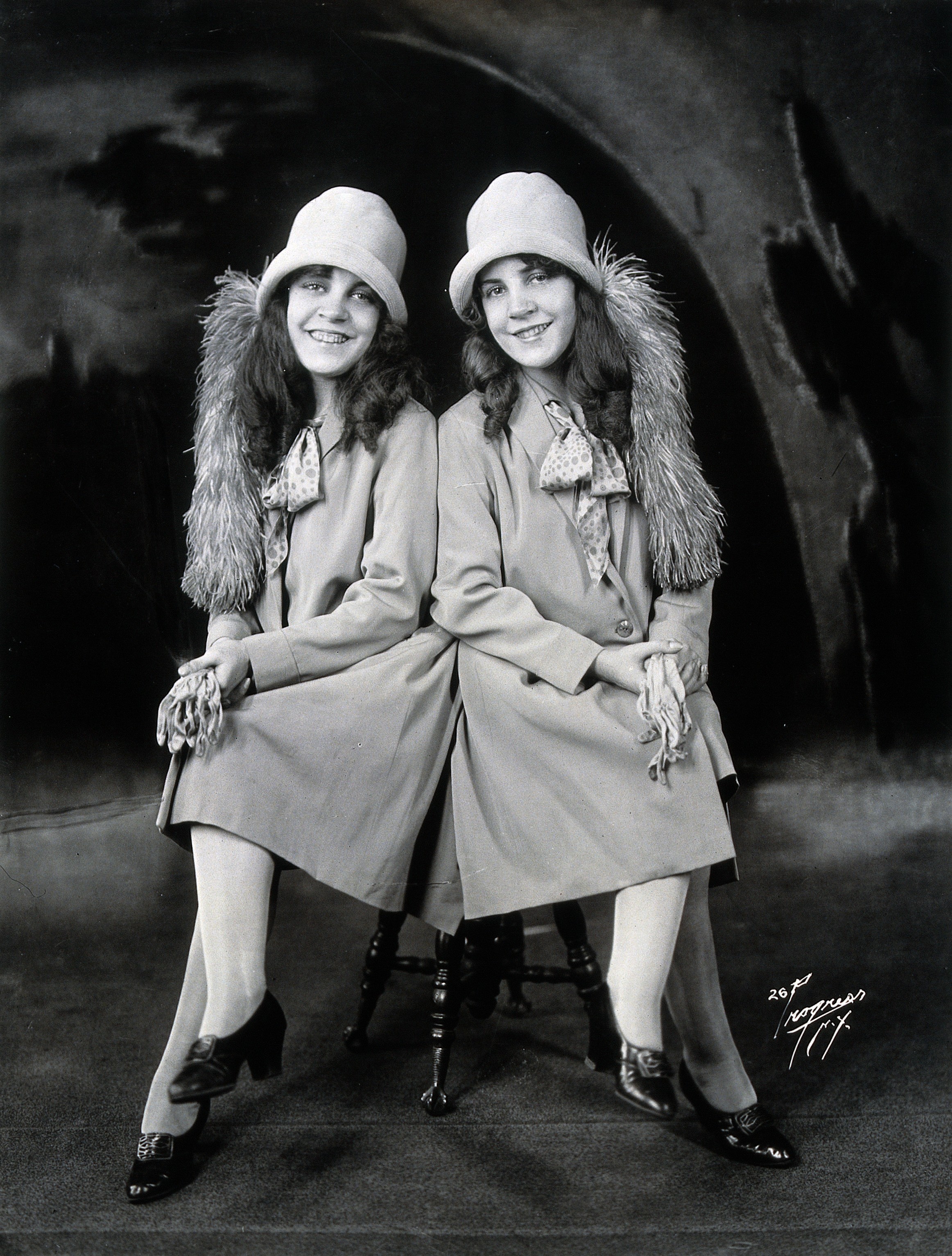 Although Daisy and Violet were not violent by any means, their LDD counterparts reveled in evil since "terror and dismay is what brings them mirth."
Curious to figure out how to tell the 10-inch tall sisters apart? Hazel is on the right with white underwear, and Hattie is on the left with black underwear. They can also be distinguished by Hattie's cocked eyebrow.
Their lives ended in tragedy, as described in their death certificate below:
Hazel and Hattie were born one of a kind.
Hattie died suddenly before their time.
Hazel wasn't ready to accept death with her,
So Hattie arose to bond them by murder.