In the first season of "South Park", a jolly poo in a Santa hat was introduced and immediately became wildly popular with the show's fanbase. Along with rest of our South Park brand products, Deluxe Mr. Hankey The Christmas Poo was a hit with our customers, with the figure repeating twelve famous quotes from the character including "Howdy Ho!" "Gosh you're looking swell," and even a short Christmas carol. Standing on a clear display stand with bendable arms for posing, he features the best aspects of the Christmas Poo, without the inconvenience of poo footprints wherever he goes. Released in 2006 we can't help be reminded of the little guy this time of year. Below you can take a look at the promotional pictures and select phrases for our Deluxe Mr. Hankey The Christmas Poo figure to help you get into a more absurd version of the holiday spirit!
"Howdy Ho!"
"You know something pal? You smell an awful lot like flowers"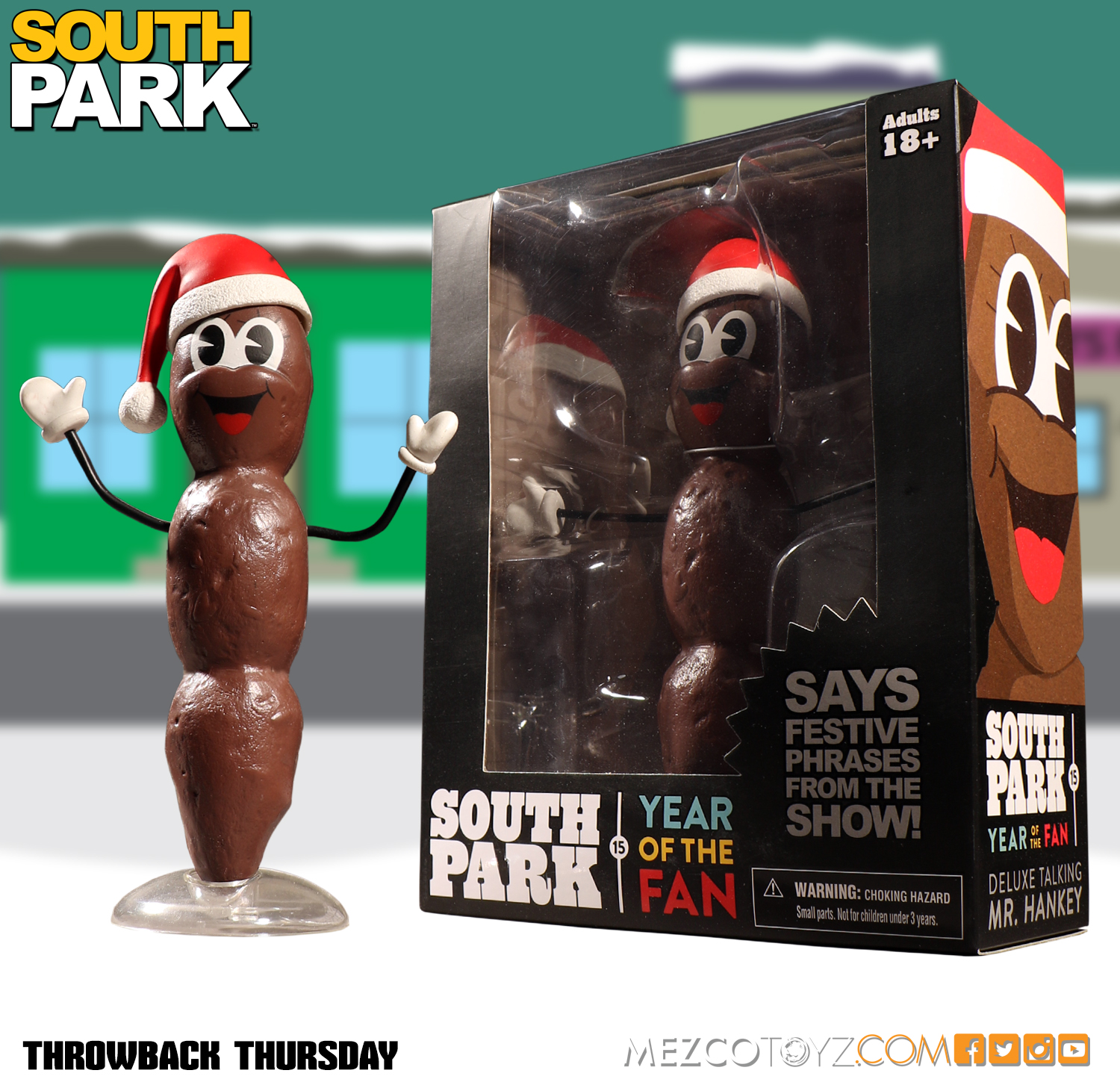 "Howdy Ho Ho Yum Yum Yum! Christmastime has come!" (Christmas carol)
"I reckon this could be a job for Mr. Hankey,"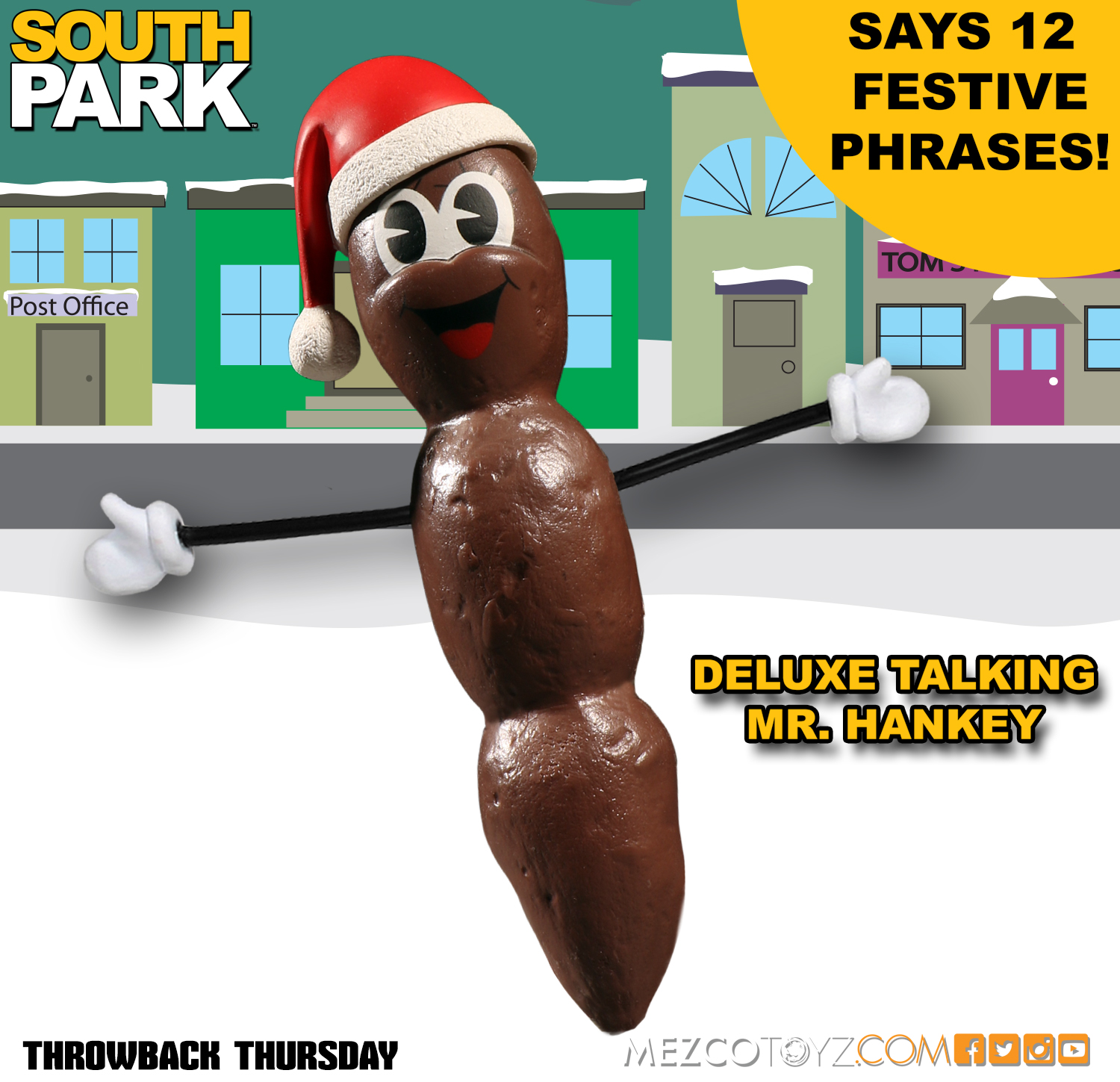 "Gosh, you're looking swell!"
"Ah gee, that's too bad"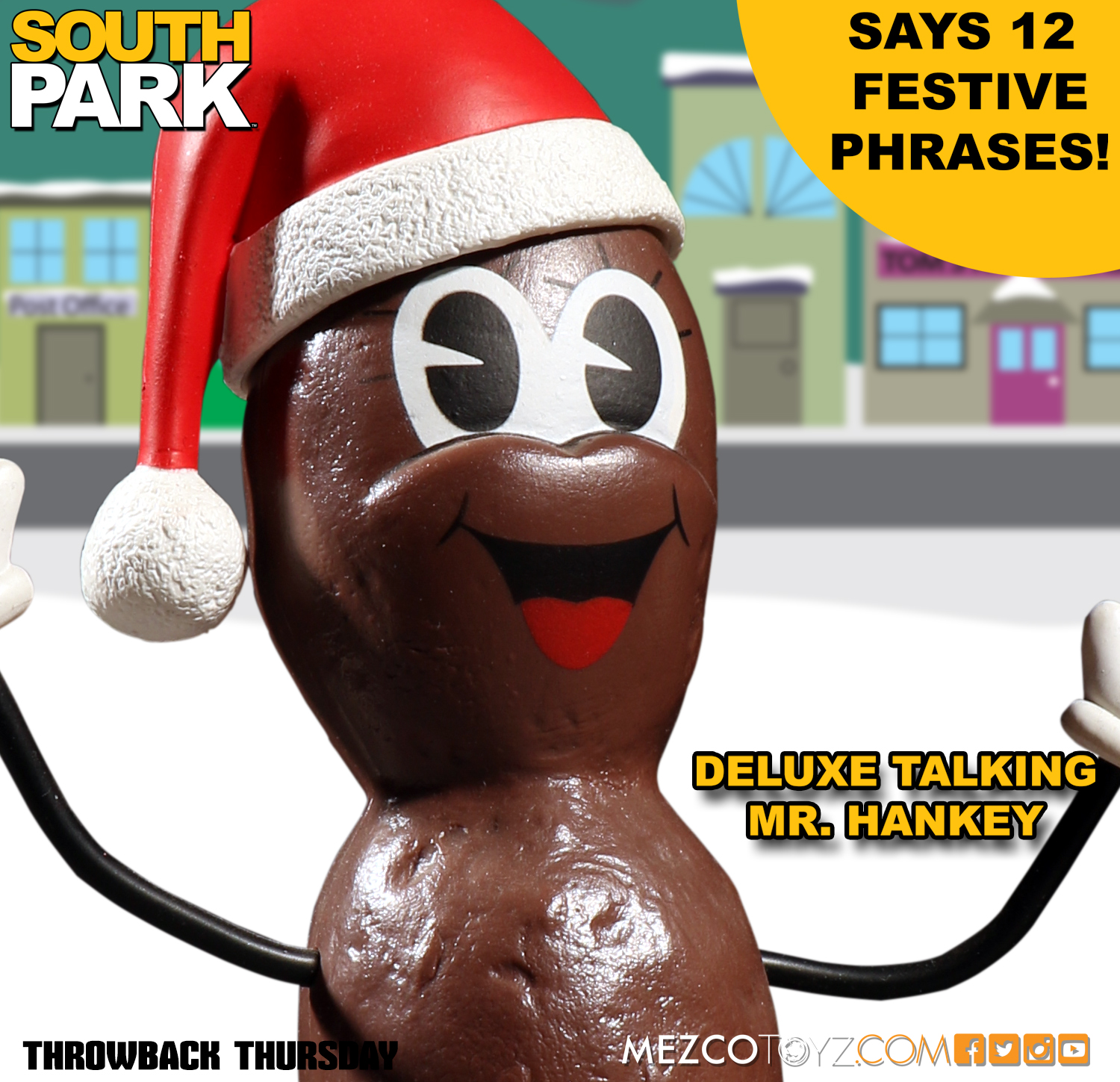 "Say that sounds like a swell idea!"