Throwback Thursday: Notorious B.I.G.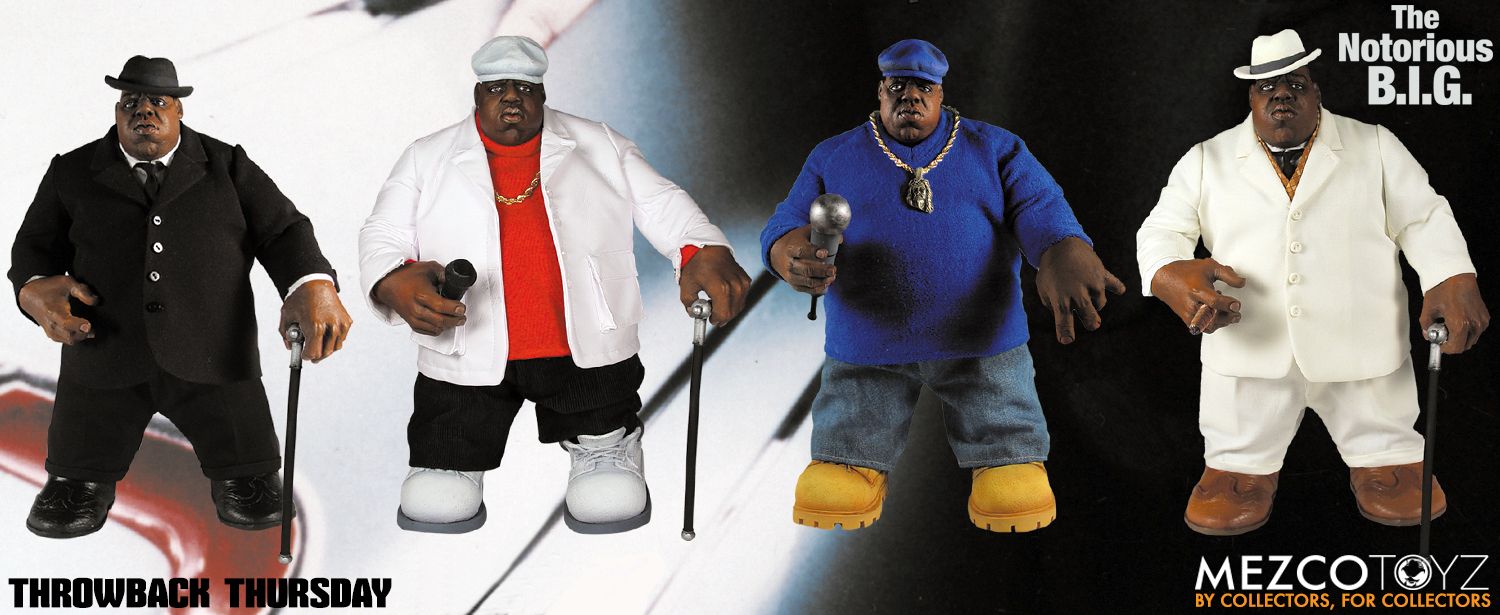 Christopher Wallace, better known as The Notorious B.I.G., Biggie, or Biggie Smalls, was an American rapper who dominated the east coast rap & hip-hop scene in the early 90s. His double-disc album, 'Life After Death', rose to No. 1 on the U.S. album charts and was certified Diamond in 2000 by the Recording Industry Association of America. It is one of the few hip hop albums to receive this certification. Whenever there is talk of the greatest rappers of all time, Biggie's name is almost always mentioned.
Back in 2006, Mezco released an array of 9" Biggie figures, featuring tailored cloth outfits and some of Biggie's most notable accessories, such as a cane and microphone. Mezco also worked alongside Biggie's mother, Voletta Wallace, during the sculpting process.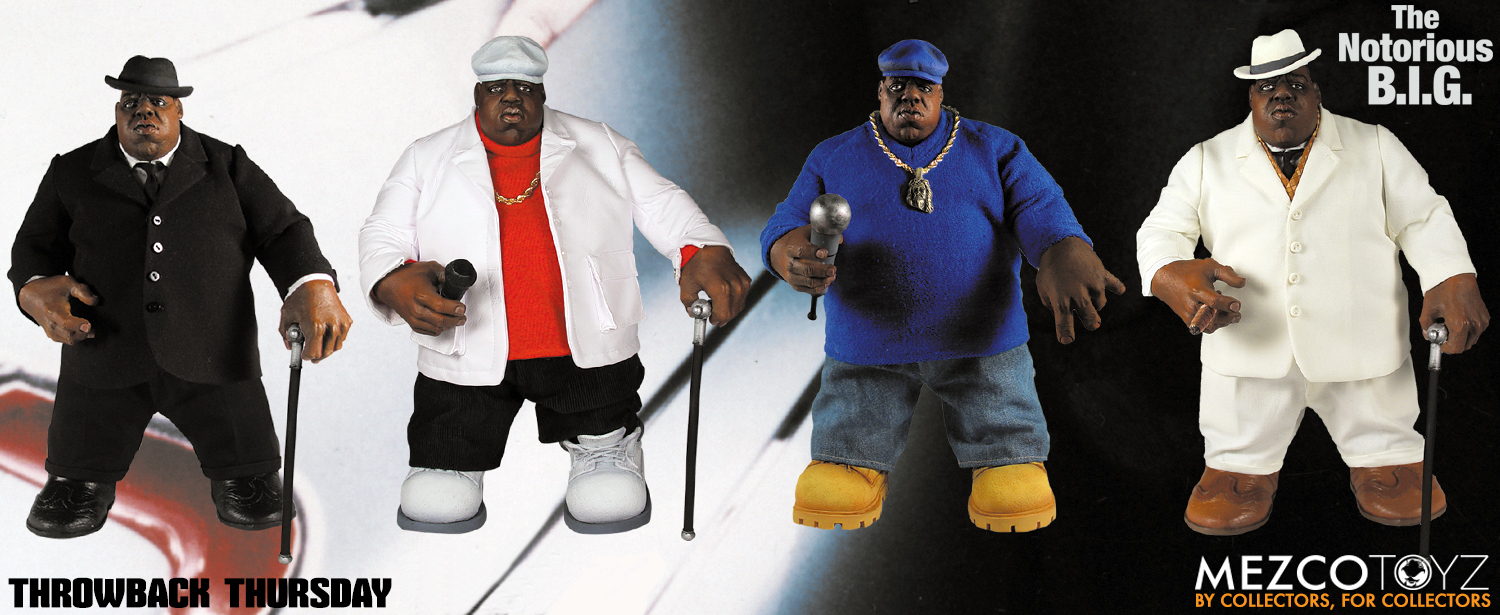 Pictured above are the first releases of the 9" Biggie figure. The white suit version of this figure was a huge hit with customers and featured 14 points of articulation, a removable cigar, a removable hat, and a cane with an emblazoned 'B' on the front.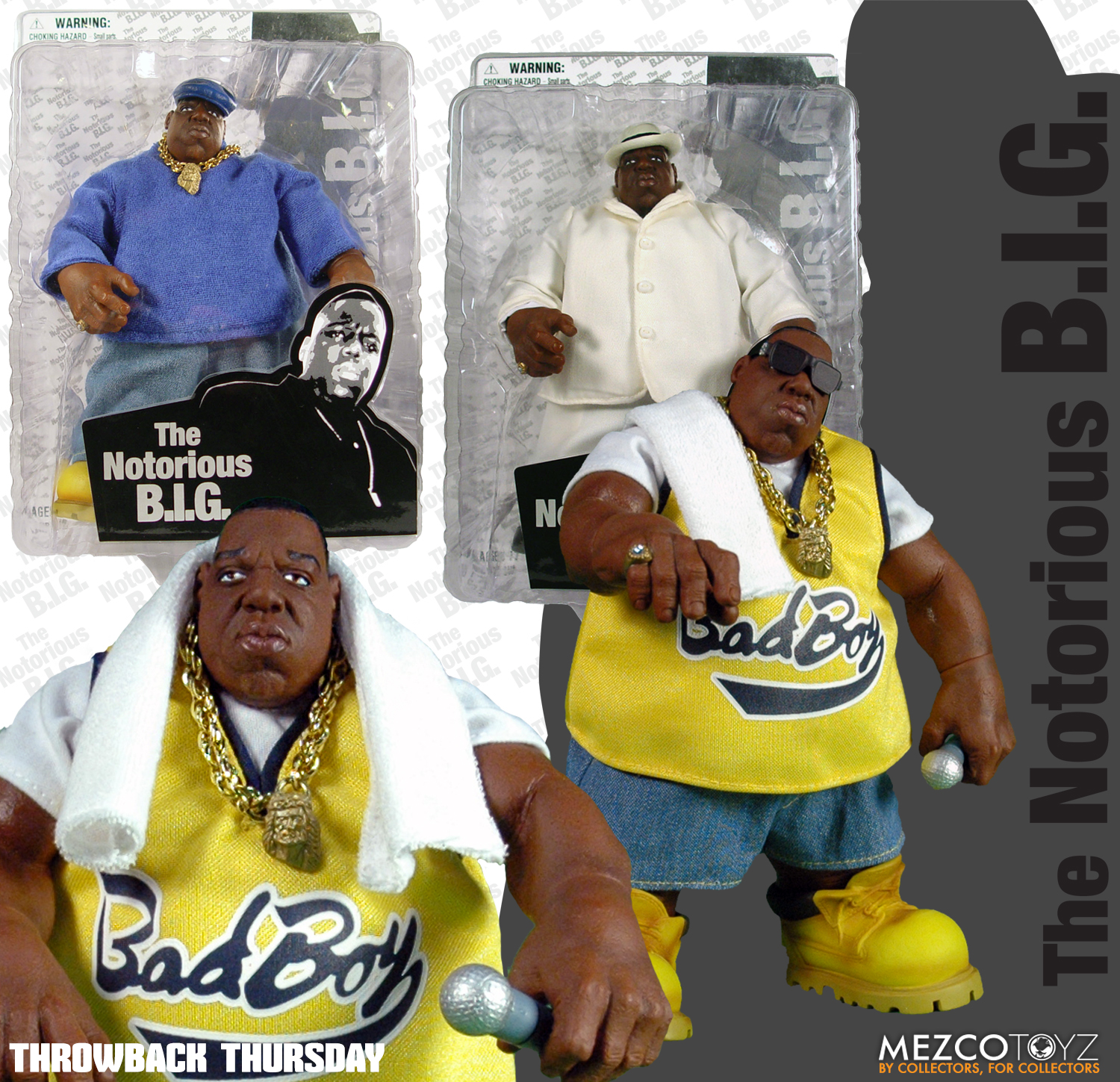 In 2008, Mezco released a New York Comic Con exclusive Biggie figure in his yellow 'Bad Boy' jersey, from the iconic 'Juicy' music video. This figure included a removable towel, gold chain, sunglasses, and microphone.
Tomorrow, March 9th 2018, marks the 21st anniversary of Biggie's untimely death. Biggie left such a huge impact on the music industry in such a short amount of time and is undoubtedly a legend in his own right.