Throwback Thursday- The Warriors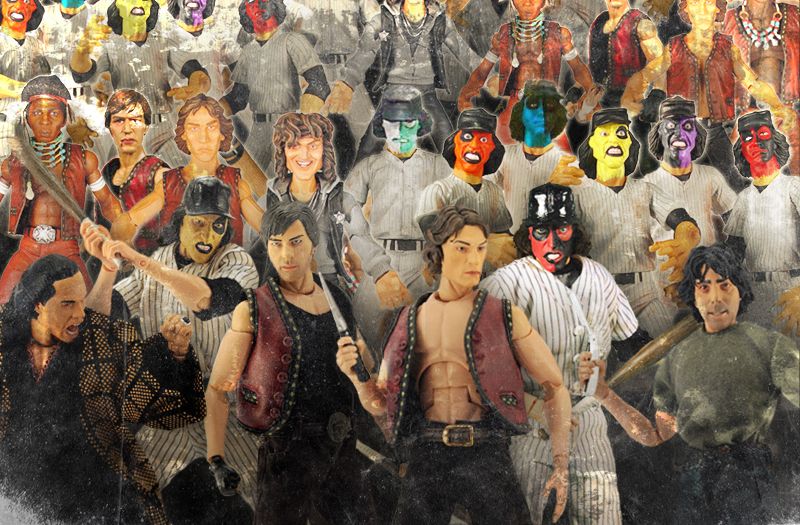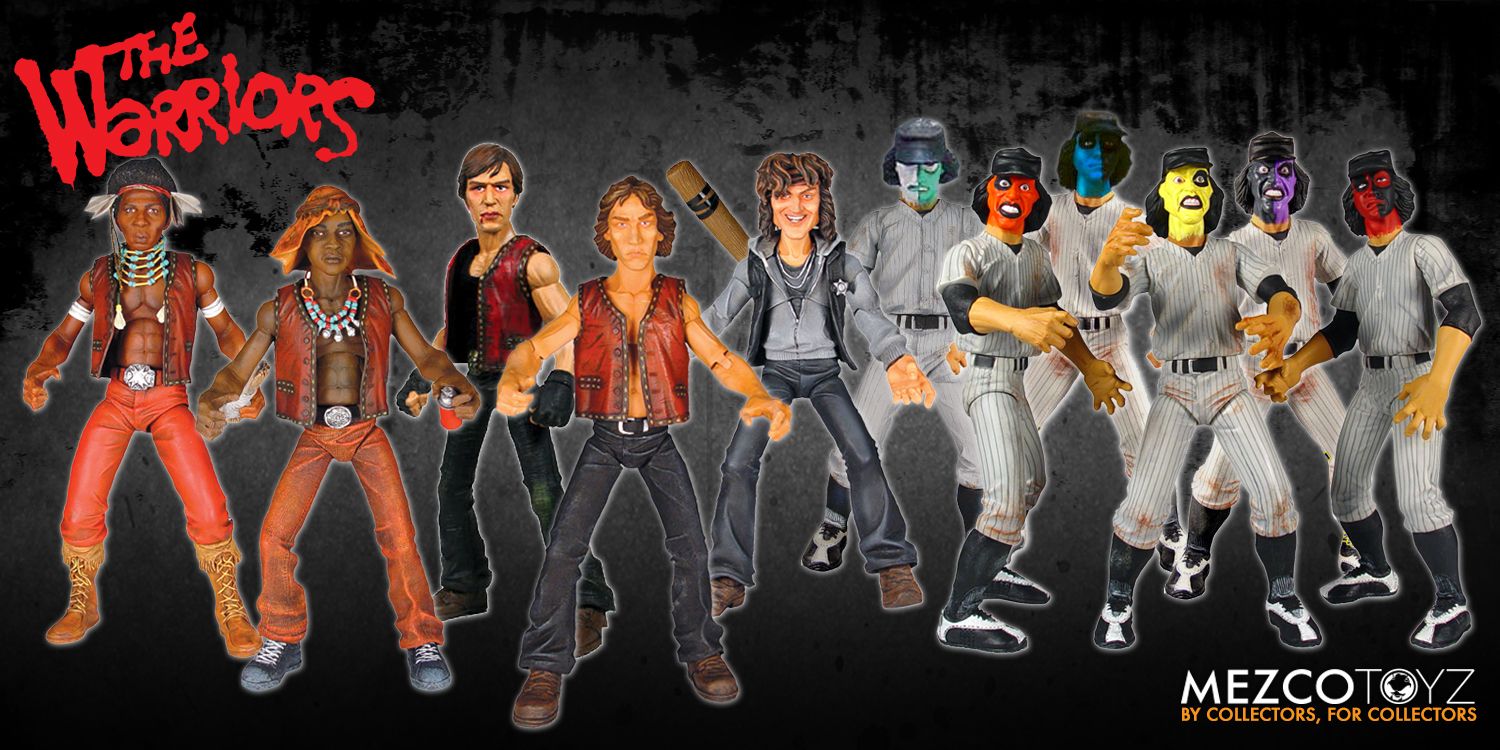 Warriors, come out to pla-ay! February 9, 1979 marks the 40th anniversary of the iconic cult hit, The Warriors. The gritty gang thriller stands the test of time as a landmark film that takes your average gang warfare film and spins it into a unique, atmospheric masterpiece against the backdrop of dingy and foreboding New York City. In honor of this occasion, join us in the Wayback Machine to 2005, when Mezco Toyz launched its Warriors series. The first 10" stylized and articulated series made its debut at San Diego Comic Con, with most figures including an arsenal of battle ready accessories.
Cochise came prepared with a Molotov cocktail, nailboard, and a can of spraypaint. Cleon included a rumblechain, pair of nunchucks, and a can of spraypaint. Ajax, relying solely on his fists, did not have any weapons. Swan arrived fully loaded with a lead pipe, bowie knife, switchblade, and a can of spray paint. Luther included his three signature bottles. Also released were the Baseball Furies in Orange, Yellow, and Red/Black face with dirty variants sporting scuffed uniforms and rough and tumble bruises.
Extremely limited edition Purple/Black and Green/White Furies and their dirty variants were released alongside the original 2005 set. Blue/Black was released as a limited 2005 San Diego Comic Con Exclusive. All Furies included both intact and busted baseball bats.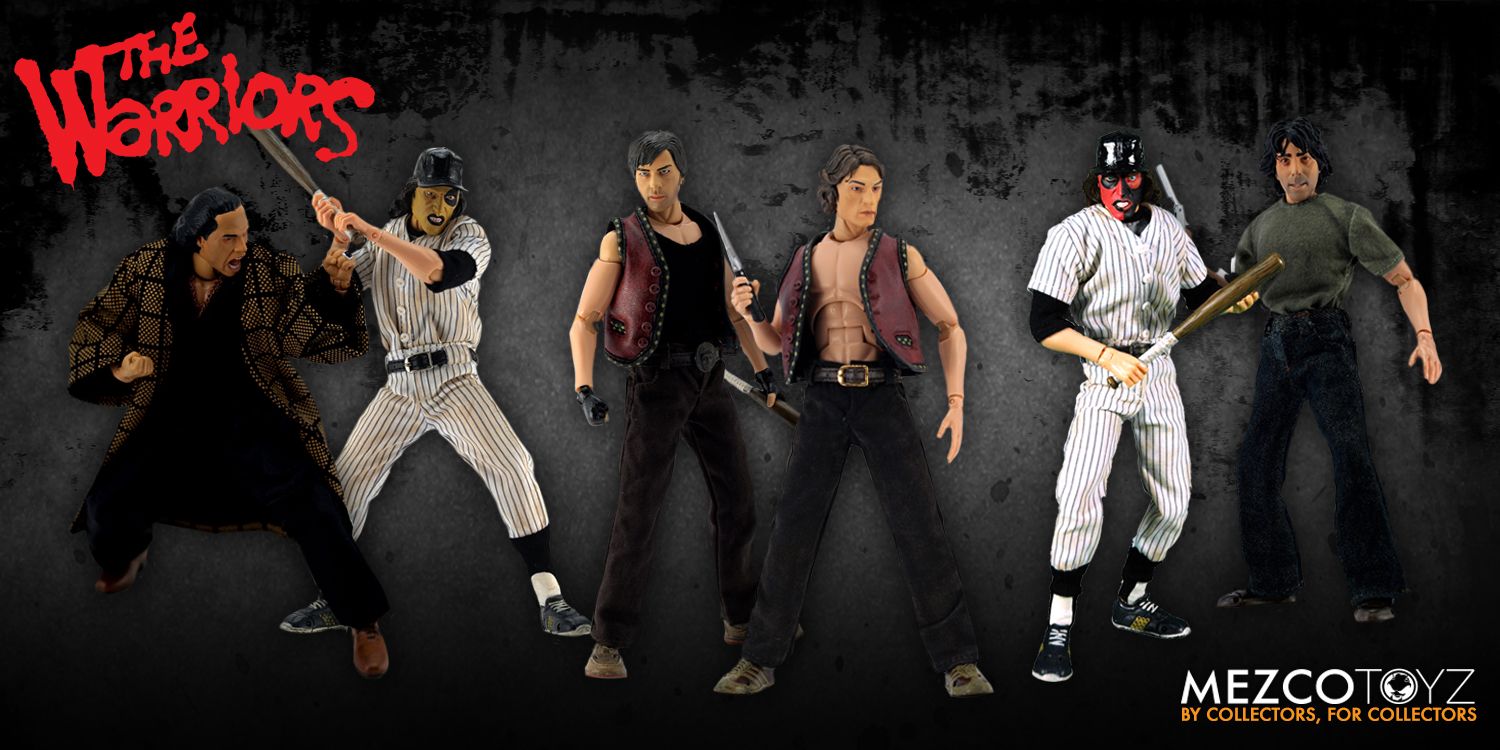 Following the first series, Mezco released a 9" six figure set. Each figure included a set of interchangeable hands with a display stand and featured cloth outfits with 40 points of articulation.
The 9" figures included Yellow/Black and SDCC Exclusive Red/Black Baseball Furies with their baseball bats, Sully with a razorblade and newspaper article detailing the Orphan's raid, Ajax with a baseball bat and set of handcuffs, Swan with a switchblade and Molotov cocktail, and Sully with his tailored coat. Orphan was offered as a Mezco Direct Exclusive.
The Warriors will be joining the One:12 Collective soon! Make sure you're signed up for our newsletter so you're notified once they're available for preorder.