Throwback Thursday: 2009 Comic Con Exclusives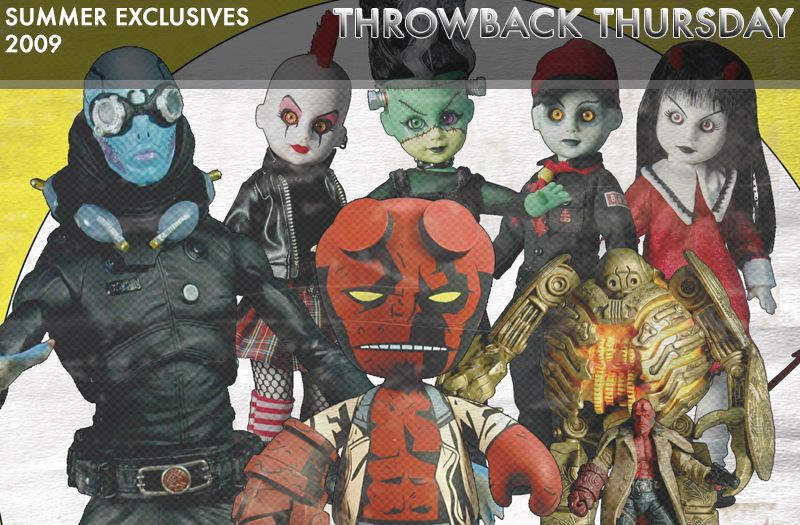 Comic Con International is almost upon us once again where hordes of fans will descend upon San Diego to make it the mecca of all things pop culture for five days in July. The show has become a place of new reveals and many exclusives. Let's take a look back at some Mezco Toyz exclusives from San Diego Comic Con in 2009.
Hellboy was still all the rage in 2009, a year after its second movie Hellboy II: The Golden Army was released and Mezco fulfilled the fan's desires with three new Hellboy exclusives for the show.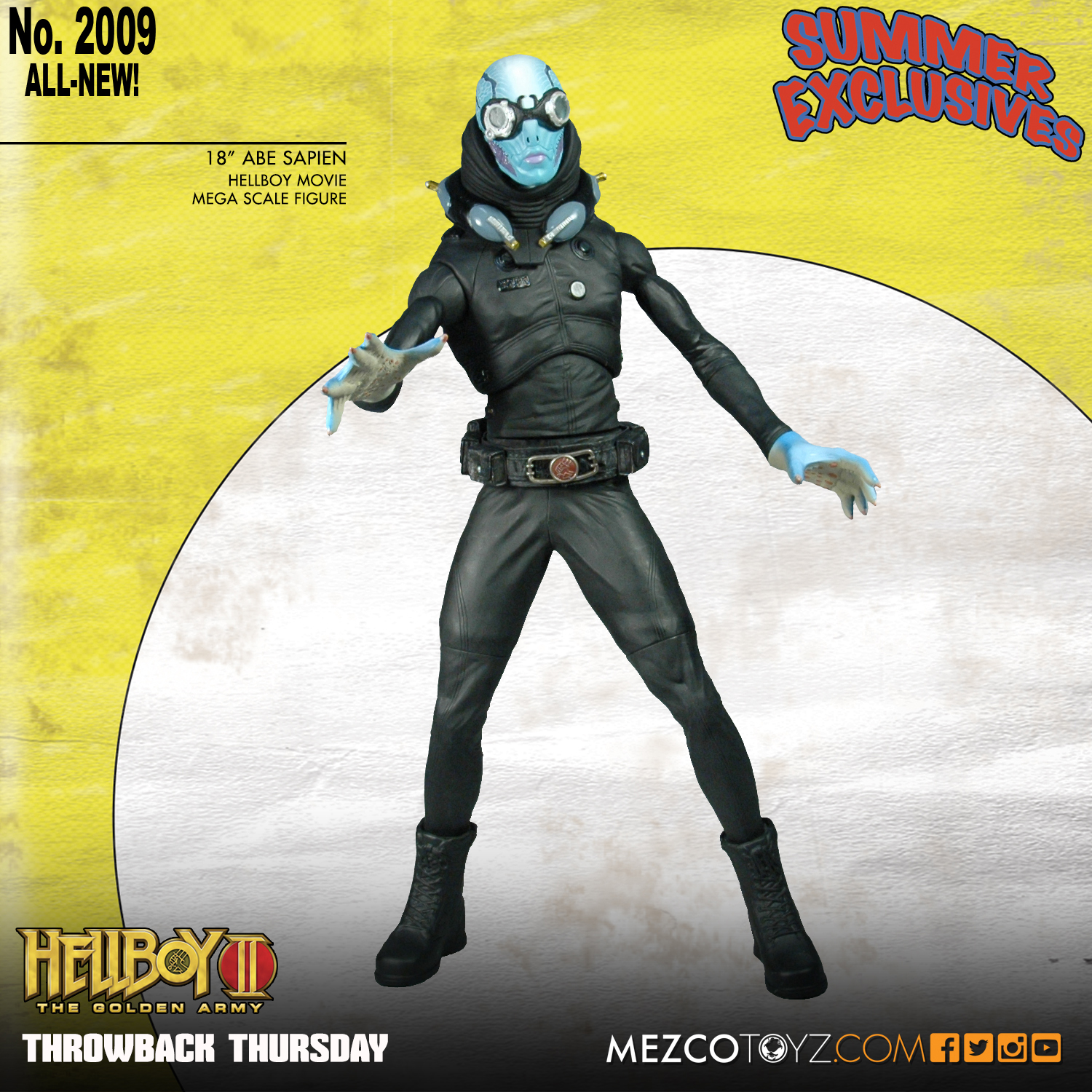 First up was a companion piece to the extremely popular 18" Hellboy, Abe Sapien, Hellboy's right hand man. Based on Abe from Hellboy II: The Golden Army, this amphibious paranormal investigator included 15 points of articulation, removable googles and breathing apparatus.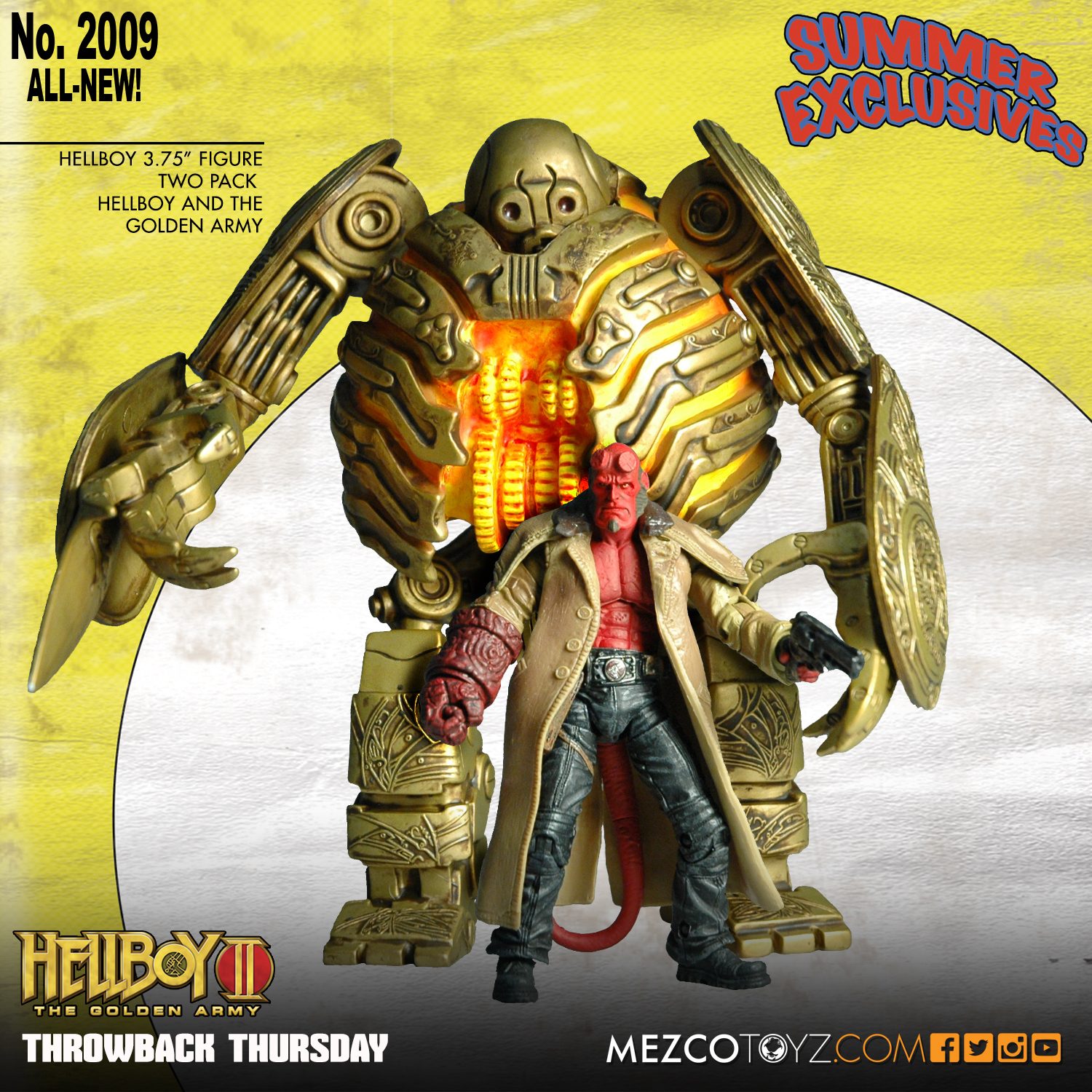 Another exclusive just for the con from Hellboy II: The Golden Army was an actual soldier from the Golden Army itself. Continuing Mezco's Hellboy II: The Golden Army line of 3.75" figures came this scaled down version of a Golden Army Soldier that stands 7" tall in scale with the 3.75" Hellboy and features seven points of articulation. The Golden Army Soldier came in a window box and included a 3.75" figure of Hellboy himself.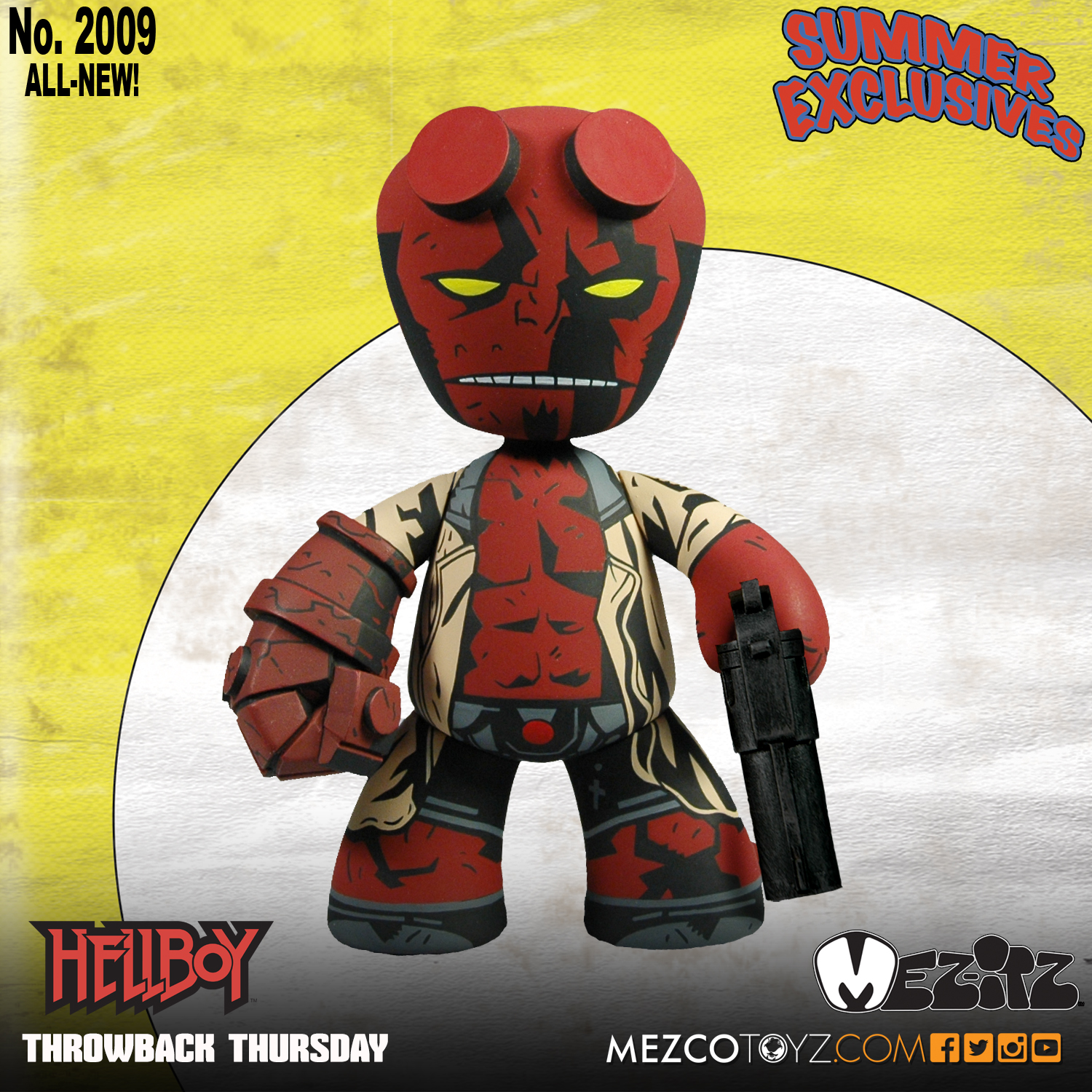 2009 also saw the launch of Mezco's Mez-itz. Comic Con featured a Mez-it art show where a number of artists were given a blank Mez-itz to create their own designs. All creations were on display at the booth that year and to round off the Hellboy exclusives, a rendition of Hellboy based on Mike Mignola's Hellboy comic as a 6" Mez-it was available for sale to launch off the brand.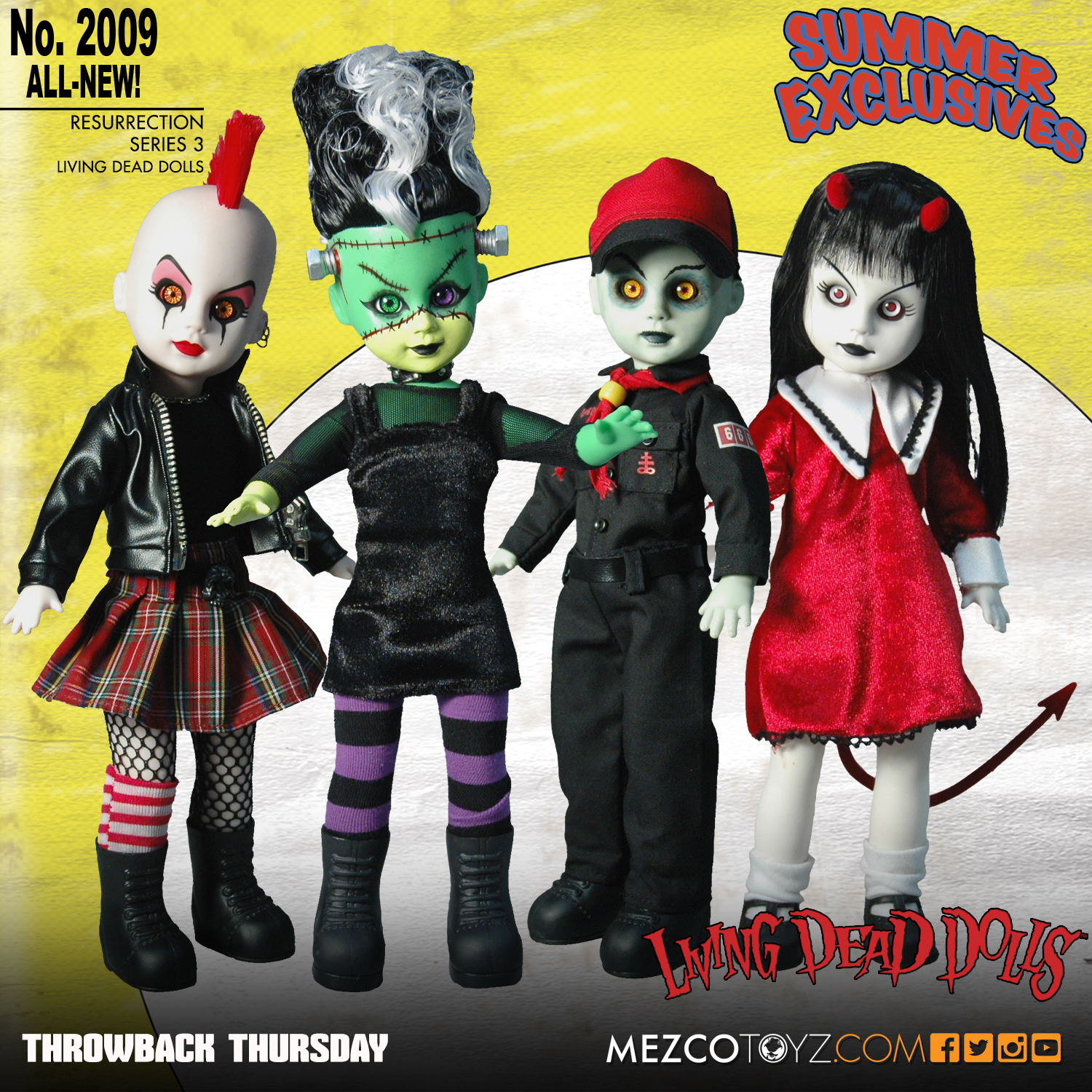 The final Comic Con exclusive that year, in what has become a summer exclusive tradition for the last 11 years, was Living Dead Dolls Resurrection. Series 3 of this series was released for the show featuring resurrected versions of fan favorite characters Bride of Valentine, Sheena, Ezekiel and Sin.
Be sure to check out this year's offerings of Summer Exclusives now available for pre-order or get them at Comic Con International at Mezco Toyz Booth #3445.