Toy Fair starts February 17th, but here is a peek at one of the new items that will be revealed at the show. Every week until the convention, we'll be revealing a new item that will be making it's debut at the event.
Here's the first new product from our Toy Fair 2018 lineup!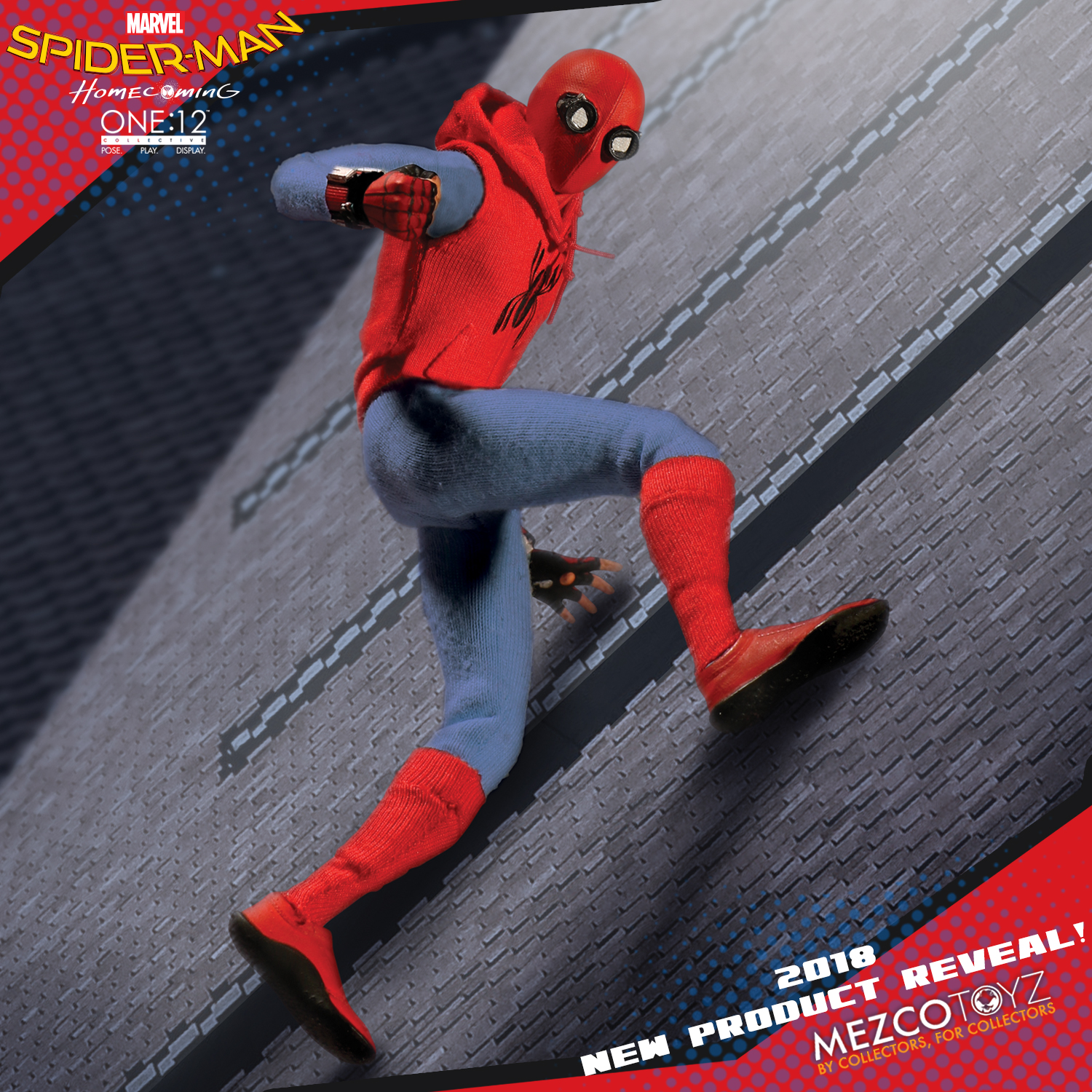 The One:12 Collective Spider-Man Homecoming: Homemade Suit.
Skillfully executed in design, Homemade Suit Spider-Man's cloth outfit replicates that of the movie version. From the strings on his hoodie to his knee-high socks, no detail was overlooked. Using a newly sculpted body to accurately reflect the build of teenage Spider-Man, this figure features over 30 points of articulation and is approximately 16cm tall.
In addition, Homemade Suit Spider-Man comes with a variety of immaculately designed accessories including 2 assorted weblines, 1 posable webline, 7 interchangeable hands, and an unmasked head sculpt featuring the likeness of actor Tom Holland.
Be sure to watch our Toy Fair coverage and check back next week for another new product reveal!